#SoooBoca and Company Love the Florida Keys
My husband and I had our first long weekend date away in Key Largo and Tavernier back in 1988 and of course we went fishing and spent time at Holiday Isle and the Tiki Bar. We have loved introducing our daughters Kylie and Alle to the Florida Keys to enjoy all the things we have from fishing, to sunsets to just chillin' out and hanging with the fam.
(Scroll to the bottom for show note links)
In the weeks that followed the storm the #SoooBoca squad helped coordinate a local fundraiser at Tim Finnegans in Delray Beach to raise over $25,000.00 to help those in need in the Florida Keys. In December, the mom of the #SoooBoca squad, that would be me, put together a video of some of our trips down to the Keys and shared it on Facebook, Instagram and YouTube to remind people to visit the Florida Keys, spend money there, charter a boat and support the local businesses.
Cue the fabulous Alina Davis!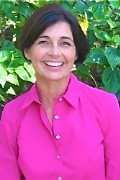 Alina is an amazing human and fellow Realtor with Coldwell Banker Schmitt! As my little December video was up and out there Alina, who lives in Islamorada, started commenting on what was open, going to open, still closed and clearly has an amazing finger on the pulse throughout the Keys!
So I said "Alina, would you be game to do a Facebook Live interview with me via #SoooBoca and lets talk about all these places that are open and getting ready to reopen and the state of the charter fishing industry and what not"… and she said YES!