Broward County Realtor
As a Realtor in South Florida I am asked about other cities in these the Tri-County area that includes Palm Beach County, Broward County and Miami-Dade County…all of which are fabulous counties. And yes…even though I am based in Boca Raton I list real estate and work with buyers in Broward and Palm Beach counties and typically will refer you to a great Miami agent.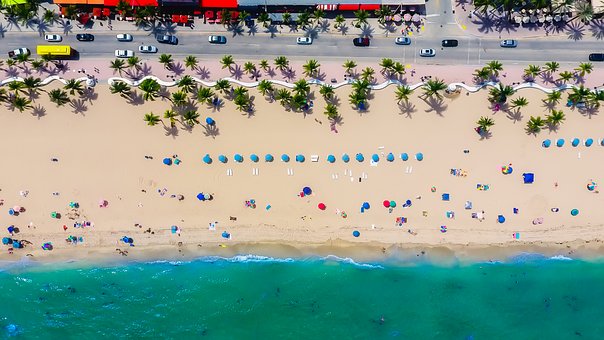 From listing homes and finding out what your home is worth to working with buyers and relocations I am perfectly situated literally on the border of Broward and Palm Beach counties.
Quick math…grew up here…been here since 1978…combined and very active throughout both counties for work, charity, shopping, beaching and playing. My dad had a place in Lauderdale by the Sea back in the day too!
Can I help you with your purchase or sale in South Florida…absolutely!
Realtors of customers looking for a responsive Realtor here in South Florida can text, message, call, Snap, Instastory DM or send a carrier pigeon.  I have a great team of professionals and VIP vendors to make it a very smooth move not matter if you are selling or buying. I offer personalized service no matter what the transition and do have a few specialty niche areas I serve as well like probate, seniors downsizing and divorce situations.
A little more background for your comfort level…I grew up here…almost a native having graduated high school here in Boca Raton or as we refer to it "Boca". My previous careers were in sales and marketing in consumer health products including Listerine, Lubriderm, Schick, Zantac, Benadryl with Warner Lambert now Pfizer and Speedstick, Lady Speedstick and Baby Magic with Mennen…just to name a few AND pharmaceutical sales calling on physicians in the Tri-County area including the west coast of Naples, Fort Myers and Cape Coral…phew!
Now you may ask yourself (isn't that a song by the way) how is this relevant to real estate and Michele Bee helping me if I live in Ft. Lauderdale, Pompano, Lighthouse Point, Deerfield Beach, Coconut Creek, Coral Springs, Plantation, Sunrise or Davie (just to throw out some names) or Delray Beach, Boynton Beach, Lake Worth, Lantana, Highland Beach, Hypoluxo, West Palm Beach, Wellington, Royal Palm Beach, Greenacres or even Palm Beach Island?
Answer: I have listed and sold in these cities and communities for 14 years  in real estate PLUS 13 years driving around both counties in my previous careers…I can pretty much tell you where every Publix or hospital is and when it was built!
Sooo now that you know all this…fear not…I can help you out and refer you to real estate professionals and service providers including home repairs…and even the occasional cup of coffee ? Please visit my RE/Max  site at www.TheBellisariGroup.com or for daily articles, information and market updates you can "like" my Facebook page.  
PS…looking for reviews? No problem…check out my Michele Bellisari Realtor Google For Business page where you can find reviews from Facebook, Zillow and Google!  We are in the process too of adding more county related calendars to #SoooBoca