Fundraiser for the Florida Keys
Hello Friends,
The last few weeks have been hard on everyone dealing with Hurricane Irma. I hope you are well and if you need
any assistance please reach out to friends, neighbors, family and even myself.
As you scroll down you will see we have planned an amazing fundraiser for the Florida Keys.
Let me also wish you a very happy Rosh Hashanah and wishing all who celebrate a sweet New Year filled with love,
health and peace!
I am sending this out today to let you know about a fundraiser that I am part of for our friends that were devastated by
the storm in the Florida Keys.
Our family has great memories spending a ton of time in the Keys and we also have a property in Key Largo.
We luckily had little damage but it was very hit and miss. We had a house guest here from Key Largo and happy to
report his home was in decent shape. The neighbor next door however did not fair as well.
We plan to enjoy many more years in Key Largo and adjoining Keys and know the people there are resilient and strong.
Join us on September 28th at Tim Finnegans from 6 pm – 10 pm in Delray Beach.
This is a benefit concert fundraiser and you can click the link for ticket and donation details.
We are in need of auction items for a " mystery box" live auction so if you would like to donate something please let me know.
Benefit Concert for The Florida Keys
***************************************************************************************************************
Hurricane Must Have List Via My Facebook Friends
(Unscientific but good suggestions)
Battery Operated Fan
Free Standing AC Unit
Portable Generator/Whole House Generator
Extra D Batteries
Gas can
Lanterns as well as flashlights
Battery operated hairdryer (does this exist?)
Phone Battery to charge cell phones
Hurricane shutters not wood
Portable radio
Digital TV antenna
Battery charged DVD player
Board games
Portable butane burner
Old fashioned percolator
On a lighter note:
Vienna Sausages
Liquor
More snacks
A ticket out a here (quoting)
**********************************************************************************************************
As a gal on the go Realtor that loves our town and the surrounding South Florida areas (39 year resident)
I started vlogging and blogging last year with two daughters or "my millenials" as I call them and
I launched our #SoooBoca Lifestyle, Local & Real Estate website.
If you have an event or business in Boca Raton (or close by) please introduce yourself to us!
We are excited to announce we started at weekly podcast at Boca Chamber Radio.
We will focus on having community leaders, business owners, entrepreneurs, event producers,
store and restaurant owners on the show as well as talk about trends in real estate, food, fashion, social media and
a little sass to boot!
You can catch the show on replay on the blog and the #SoooBoca Facebook page and
chances are we will going "Live" frequently…oh snap, imagine that.
Want to be part of our #SoooBoca show!  Sponsors and collaborations available just reach out by clicking here
to send us an email #SoooBoca Lifestyle & Real Estate
You can also find us doing Instagram stories and posting cool and timely things at #SoooBoca on Instagram 
Social Side Notes…
4th Quarter News! You Asked…I Came Up With A Solution! 
I have launched K.I.S.S. DIY Social Media for those of you who want a do it yourself, easy to manage,
hour a week or less way to expose your business to your ideal target market.
Social media should be just that…social, strategic and yes…fun… but not a huge time suck!
If you need help getting your message and brand out there on social media here you go. This is a
great opportunity to have your assistant, secretary or admin learn so they can leverage your message.
I have tips, tricks and time saving short cuts that work to get your message, events,
information and more out there to your past, current and new customers in a simple,
minutes a day or week, shoestring budget way to brand yourself!
You can send me an email through the contact link here on #SoooBoca.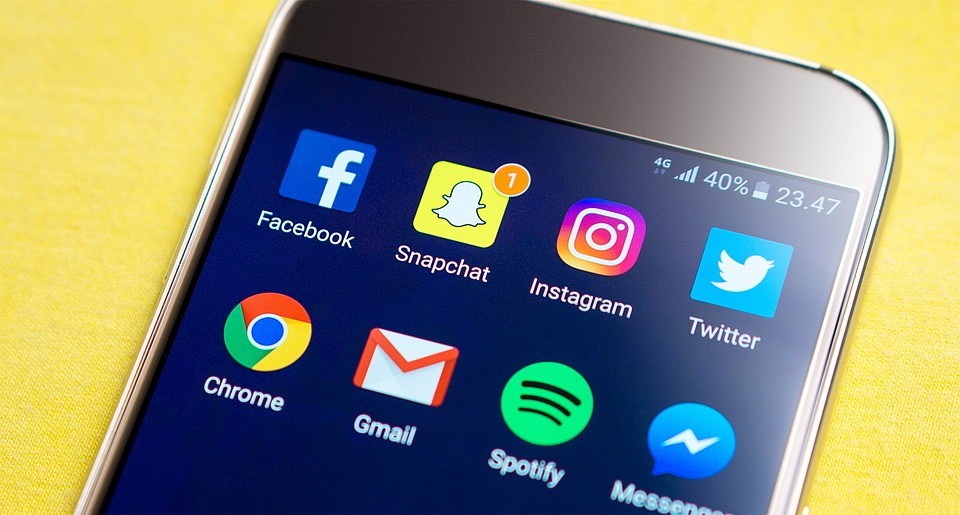 Facebook Biz Page Audit & Mini Training Now Available
Ah Facebook for Biz…you know you need it in your business but how do you set it up for max exposure or fix what you started! Leverage and automation are the name of the game. Let me be your guide! Includes:
Setting up your page properly.
User name, about section, cover, profile picture.
Getting people to like your business page.
Using your date base and personal page to generate likes and new followers.
Content, polls, questions to engage your audience.
Auto schedule industry updates and other engaging posts.
How to use your personal page and your business page together to generate "top of the mind" presence throughout the day, week and month.
Going "Live" for your business   Examples: grand opening, a new product, weekly show.
3 Call-to-Actions for you to implement today.
Instagram Biz Page Audit and Mini Training
Instagram is where it is happening these days especially for real estate agents! Time to up your game and have your
profile stand out and understand how to use Instagram Stories to leverage your brand as the digital mayor of your community.
Client Avatar Brand Strategy
User name and bio
Theme and strategy
Business goals and marketing goals (do they align)
Images and content
Engagement practices
Following and followers
Stories – how to use them effectively, behind the scenes, product launches, take overs
Geo tagging (huge by the way)
Analytics (what is working, what is not)
3 Call-to-Actions for you to implement today!
If you are thinking of selling your home or upsizing or downsizing let me help you out.
You can click on this link to see what your home is worth and the latest neighborhood values…be that nosy neighbor…I am!
My estimated home value report will help you determine how much time, energy and money
to put into your home BEFORE you sell to net you the most money.
For all things real estate check out TheMicheleBee on Instagram  as well  Michele Bellisari Realtor on Facebook page  and specifically targeted real estate topics at Michele Bellisari Probate Senior Downsizing Divorce Real Estate
PS: Attorneys, CPA's, Financial Planners,Estate Professionals if you need a free
comparable market analysis for a client please let me know and I will gladly help
you or your clients out by putting one together!
The

Bellisari

 Real Estate Team is walking again and raising money to find a cure for Alzheimer's
at the 2017 Boca Walk to End Alzheimer's at

Mizner

Park November 8, 2017.
Please click on this link to donate and or join my team http://bit.ly/

MicheleBellisariAlzheimersFundraiser
 
I have 3 new listings hitting the market this week in
Aberdeen, Highpoint and Vista Verde.
Free List of Homes Near Your Work

 Michele Bellisari
Information deemed reliable, not guaranteed. I do not give legal, financial or tax advice in regard to real estate transactions. Please refer to the appropriate professionals such as your attorney, cpa or other trusted advisor you work with. Home value reports are estimates and not an appraisal of value. If you property is currently listed with a Realtor please disregard this email as it is not my intention to solicit offerings of other real estate brokers or their agents