{{mediavideo_29341_testimonialvideomp4}}
Habitat for Humanity 2018 Women's Build
May Blog & Vlog Post Round Up
Fish, Float and Fun – Boat Ramps and Marinas in SoFla
Boca Raton's Appliance Wars Smackdown 2017
Sips and Foodie Picks in Our Stilettos
Five in the Hive Relocation Tips 
Five in the Hive Senior Downsizing Tips 
Five in the Hive Seller Tips 
Happy May!
The real estate market is busy especially as we come into summer and folks are relocating to our area or they are moving out, downsizing, upsizing, thinking of a second home purchase, dealing with a probate property or divorce transitions. I have included the latest local real estate Palm Beach and Broward county reports for you.
In our house we are gearing up to have a Royal Wedding watch party on Saturday which got me to thinking…can you buy a castle? Well turns out there are tons for sale…who knew LOL! Want to check out what is on the market? Country Life has some gorgeous castles on their site that you simply must check out! If you decide to purchase you know I can refer you to an agent anywhere in the world!
FREE HOME SELLERS GUIDE
I have put together a FREE home seller guide for you  If you are interested in receiving this please click here and subscribe and in exchange I will make sure you get your FREEBIE by Fridays!
Many of my email recipients are business owners in South Florida. Just an FYI…I network with a variety of entrepreneurs, people and businesses online and offline…need an introduction to someone? Let me know and I will try to connect you!
Please "Like" our #SoooBoca Facebook page so you can get updates on our new networking group which will be starting later this summer here in beautiful Boca Raton!
Do you have speaker or panel discussion events at your business, in your community or host special events? I speak on real estate topics that are timely and trending including the "Buzz" on local celeb and luxury home listings and sales, probate real estate, seniors downsizing, reverse mortgages, empty nester situations, divorce and selling your home and home buyer topics. I would be happy to participate in one or help you coordinate one. If I am part of your panel or event you can be assured I will be posting about it on my social media channels which is a win-win for all!
I also speak on social media topics including using video and "live" videos to brand your business and to be a resource in today's influencer economy.
Through #SoooBoca Media, I also promote and cross promote events, panels and lunch and learns through my blog, social media and influencer channels including Facebook, YouTube, Instagram, LinkedIn, Twitter. I do create sponsored posts, blogs and vlogs for companies, businesses, entrepreneurs and do one on one video, blog and podcast interviews that you can use to brand and promote your business with. If you are interested in any of the above please email me at soooboca@gmail.com for more information on custom packages for you.
Attorneys, CPA's, Financial Planners, Estate Professionals, Home Health, Placement Professionals if you need a free comparable market analysis for a client please let me know and I will gladly help you or your clients out by putting one
together and sending it within 24 hours of the request!
Lastly, whether you're just researching the values of homes in the area, or are ready to ask me any questions, I'll be happy to help guide you through this process in any way I can. I will be checking in with you from time to time as I like to keep communication open. Please don't hesitate to contact me if you need anything at all.
For that FREE property value report just click here and get it instantly!
*********************************
If you have a loved one downsizing I have put together my "Five in the Hive"
Senior Downsizing and Moving Tips short video for adult children,
loved ones and professionals…please click here
Click here for my latest listings
Coming Soon!
For Pricing and Details Email Me Directly!
Single Family Home in Gorgeous San Michele – 3136 San Michele Drive Palm Beach Gardens Offered $1,095,000.00
Boca Sailing and Racquet Club –  1940 SW 9th Street Boca Raton Offered $1,599,000.00
On The Market (Link for Complete List)
Hillsboro Light Towers in Beautiful Pompano Beach
Two fabulous waterfront condos in Hillsboro Light Towers
Each unit has 2 bedrooms and 2 full bathrooms
Pool is directly on the Intracoastal
Pet Friendly with restrictions
Onsite management company
Pompano Beach Water Taxi pick up across the street at the Park
Building is directly on the Intracoastal with a variety of Intracoastal, Ocean and Inlet views
Click Link for more information
Unit 702 Real Estate Video (Under contract)
Unit 203 Real Estate Video (Price reduced to $319,900.00)
3625 SE 2nd Street Boynton Beach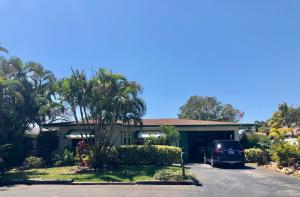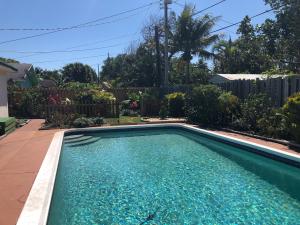 Is YouTube your Go-To for Information?
I have put together #SoooBoca and #SoooFlorida playlists that may interest you!
Real Estate Listings & Tips
South Florida Happenings
Travel Vlogs
South Florida Restaurant and Foodie Faves 
Sip Social Sell Social Media and Digital Marketing Tips
#SoooBoca Lifestyle Blog & Media shares a number of local
and area Calendars under Buzz in Boca so check it out when you want to see what is happenin' around town!
Love sports? Check out our page with links to major sports teams and college teams schedules in our area.

Michele Bellisari – Residential Realtor – RE/Max Services – Marketer – Social Media Strategist – Live Video
Experience: Buyers & Sellers Seniors Downsizing Probate Divorce Relocation Referrals
Non- Profit: Alzheimer's Association Local Charities
You can also find me posting a behind the scenes peek at new listings, the #SoooBoca my Realtor life at The Michele Bee on Instagram and on my 2 Facebook business pages South Florida Real Estate Transitions and Michele Bellisari Realtor
#Seeyaonsocial #sipsocialsell #soooflorida #soooboca #sooobroward #sooopalmbeach #themichelebee
*******************************************
Information deemed reliable, not guaranteed. I do not give legal, financial or tax advice in regard to real estate transactions. Please refer to the appropriate professionals such as your attorney, cpa or other trusted advisor you work with. Home value reports are estimates and not an appraisal of value. If you property is currently listed with a Realtor please disregard this email as it is not my intention to solicit offerings of other real estate brokers or their agents.