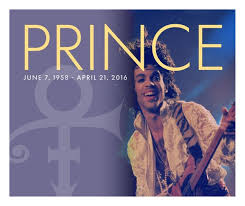 WHAT IS YOUR BOCA RATON HOME WORTH NOW??
As a student at University of Florida in the 80's, yes I am dating myself…I loved Prince, Purple Rain and his amazing music like 1999 and Let's Go Crazy! It is very sad for us who enjoyed and partied thru the 80's and those folks that really embraced his cool and iconic style. Started with nothing and was like a shooting star…didn't let life's circumstances hold him back! He accumulated an amazing estate and left behind an incredible legacy!
As a Realtor that specializes working with inherited properties and the heirs who have to deal with the contents and the real property I am curious what is going to happen with Prince's estate…what kind of estate planning did he do as he was clearly a meticulous performer and human being. He is not married and has no children so it will be interesting to see who he has appointed to handle his estate and who his designated heirs and charities will be. Many performers and friends have spoken of his giving and charitable heart in life, so in the after life Prince will probably keep on giving.
The other interesting piece to me is obviously the location of this property…I suspect in his will and I could be wrong, that Paisley Park will be turned into something like Graceland…it is a unique property in the middle of Minnesota.
Then I think who might be a purchaser of this type of property if it were to be sold?  There is a home for every buyer and a buyer for every home. The recording studio is state of the art so perhaps a music icon? Problem I see is location, location, location…it's in Minnesota… not exactly on the beaten path of the music industry and without Prince actually "in the house" what kind of draw is that?
So we wait and see…to be continued…
Dearly beloved
We are gathered here today
To get through this thing called life
Electric word life
It means forever and that's a mighty long time
But I'm here to tell you
There's something else
The afterworld
A world of never-ending happiness
You can always see the sun, day or night
Here are some pics from his $10 million dollar Paisley Park estate courtesy of the Daily Globe.