Celebrating The Change of Seasons
Autumn in South Florida is unlike any other. While we might not have the foliage colors of New England or the cool breezes of the Midwest, we do autumn in our own fabulous way.
Lets not forget that the change of seasons also indicates it is football season and we are huge football fans…check out our tailgating post right here!
Picture this: pumpkin spice with a side of palm trees. Intrigued? Let's dive in!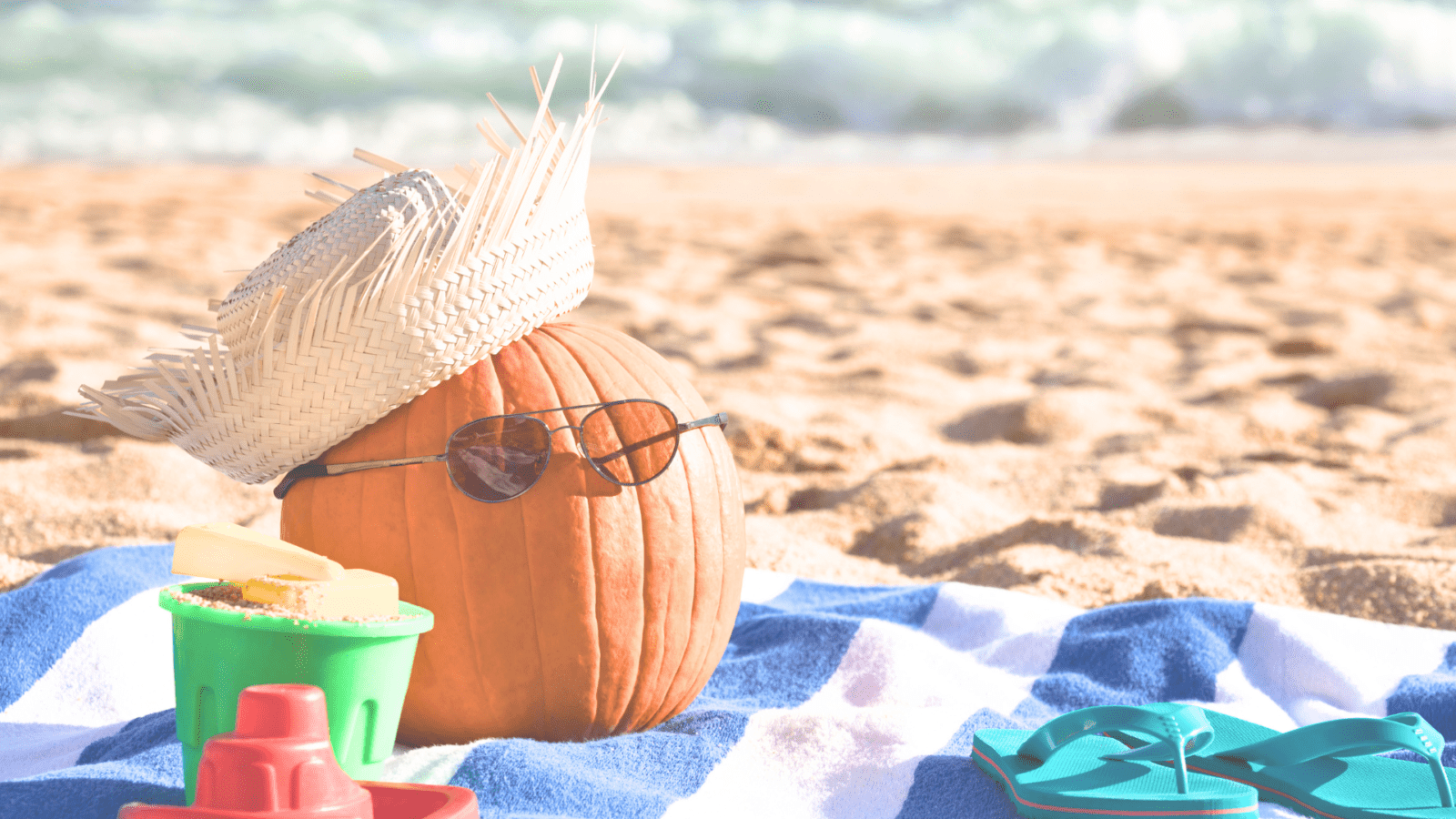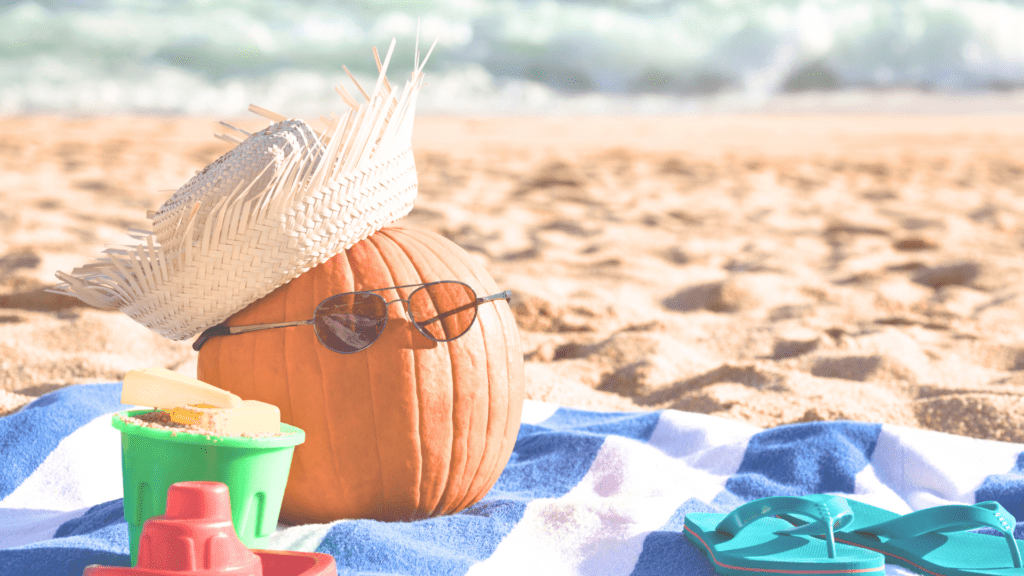 Sip into Fall: The Pumpkin Spice Edition
Let's start with what everyone's talking about—pumpkin spice! While the rest of the country sips their PSLs in scarves and boots, we do it in flip-flops and tank tops.
Grab your iced pumpkin spice latte from local cafes and coffee shops like Carmela Coffee or The Seed or opt for a pumpkin-smash smoothie from 'Jamba' for a lighter touch.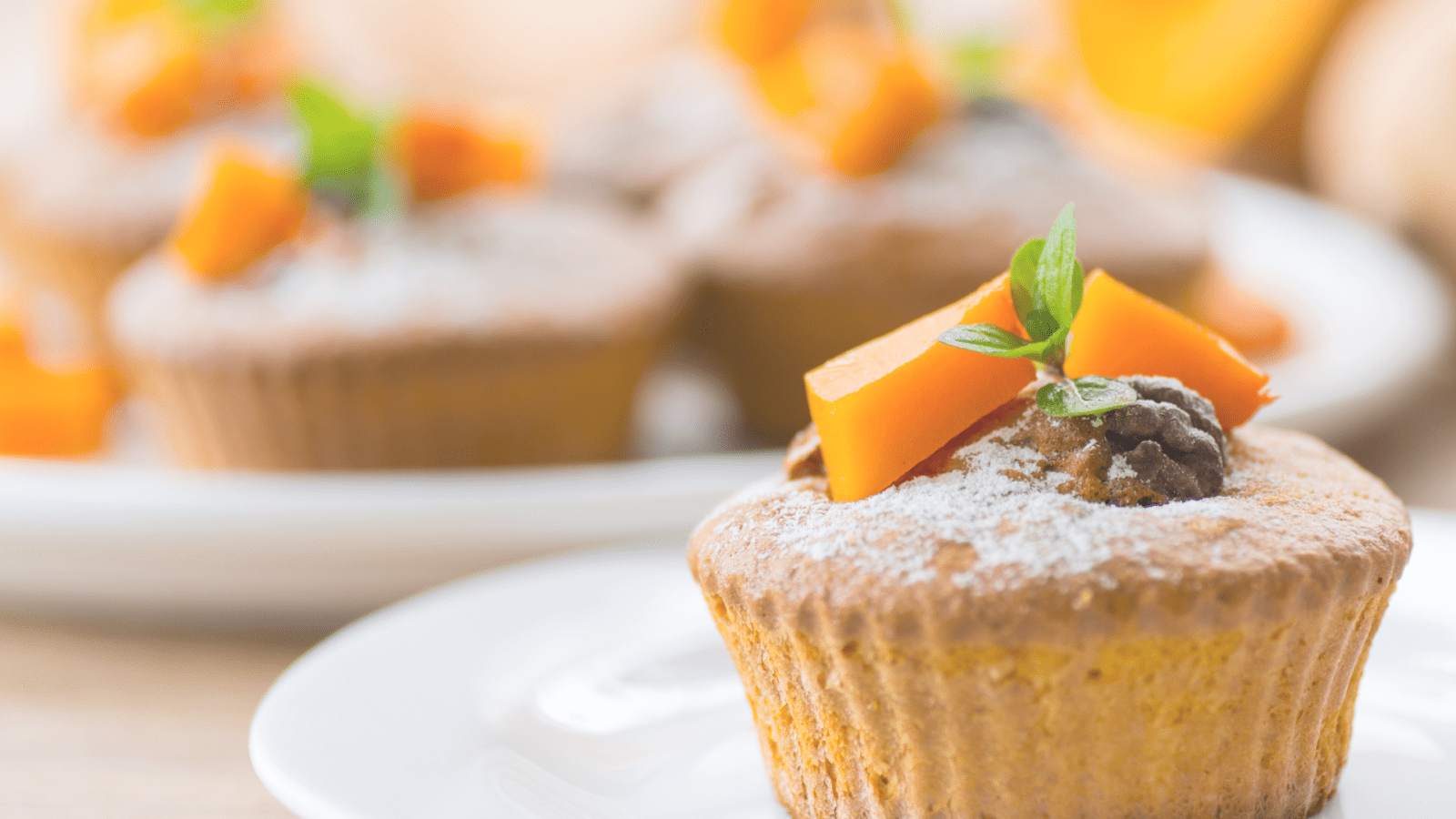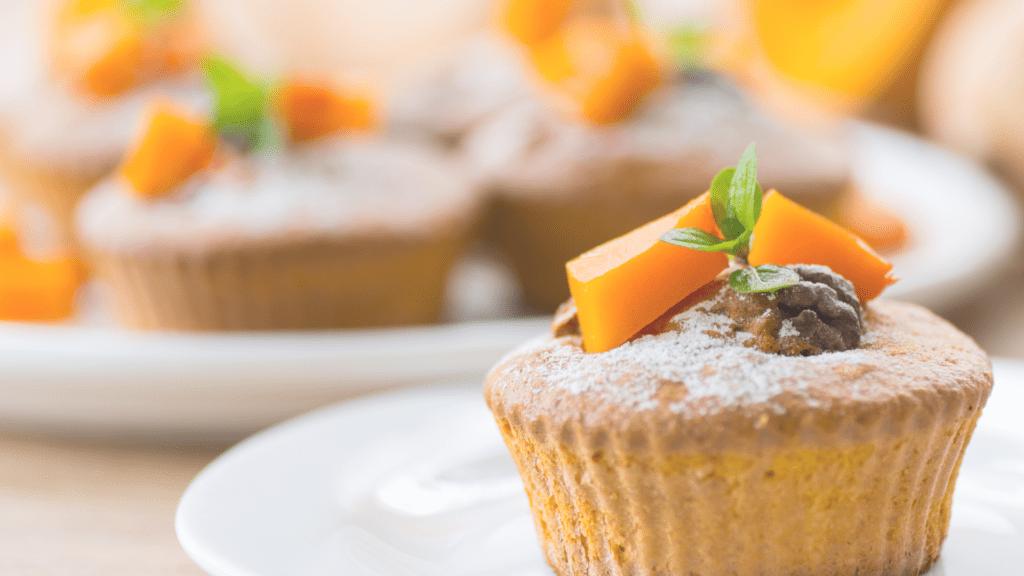 Tropical Vibes Meet Autumn Hues: Home Decor
Think your home can't channel autumn because you're in the tropics? Think again!
This season is all about blending cozy autumn colors with tropical elements. Imagine sunsets when picking a color palette—shades of coral, orange, and golden yellows.
Feature accents like coastal pumpkins decorated with seashells, or toss some fall-inspired cushions onto your patio furniture.
If you are thinking it is time to get your house on the market to sell it, a little coastal Autumn home decor staging would look marvelous! But just a little splash!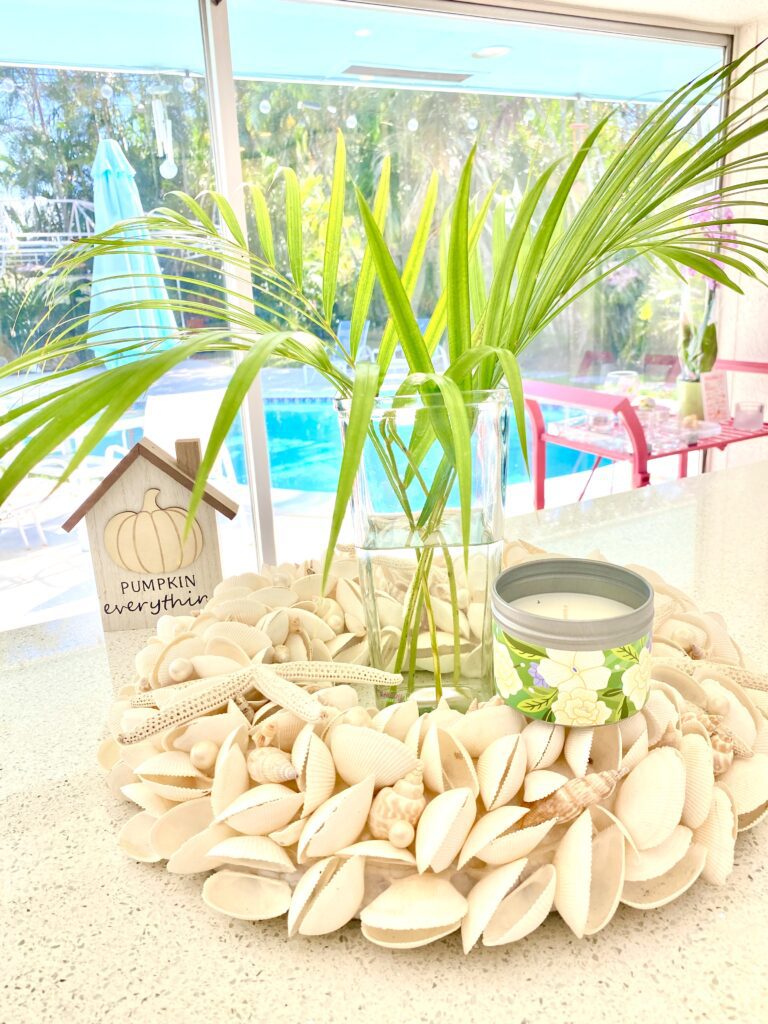 Staying Chic in Eternal Sunshine: Fall Fashion
Here in South Florida, layers are out and light fabrics are in. The trick to looking fall-fabulous in warm weather is all about color.
Boca Raton is globally known for it's magnificent and luxurious shopping choices, so we are sure you will be able to find whatever look makes you feel Fall fabulous!
Swap your summer pastels for earth-toned maxi dresses, rust-colored tanks, and even mustard-yellow shorts. Pair these with some stylish sandals and you're ready to turn heads!
We have a plethora of boutiques and stores here locally to refresh your wardrobe with some Autumn flair!
My Fall Wish List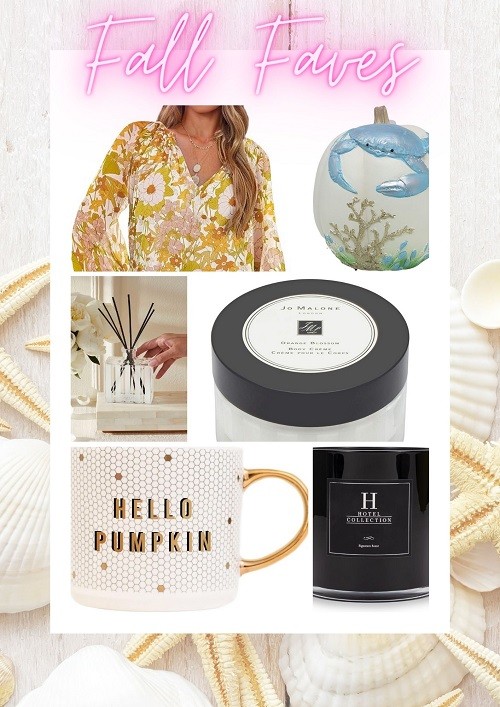 BTFBM Women Casual Boho Floral Blouse | Jo Malone Orange Blossom Body Creme, 5.9 Ounce | Dream On Deluxe Scented Candle, Luxury Hotel Inspired Big Candle with Hints of Fresh White Tea, Sweet Vanilla, and Earthy Cedar| Needzo White Pumpkin Coastal Light Blue Painted Crab Tabletop Decor | NEST Fragrances Reed Diffuser- Pumpkin Chai , 5.9 fl oz | Coffee Mug with Gold Handle 
Fall Thrifting Fun
Don't forget! Thrift and consignment stores are throughout Boca Raton and South Florida!
Make sure to visit some of our favorites and also help support some great non profits like Habitat ReStores and Hospice Resale Shops!
For a full list click here to create a full day of thrifting!
Festival Season, The Boca Way!
Finally, no South Florida autumn would be complete without our vibrant festivals. From the Boca Pumpkin Patch Festival to weekend art shows, there's no shortage of fall-themed fun.
For a culinary adventure, don't miss the South Beach Seafood Festival, where you can taste the ocean's bounty with a fall twist in Miami…make sure to consider taking the Brightline right here from Boca Raton station!
The Weather Is Cooler Too!
To wrap it up, South Florida offers a unique and fabulous take on autumn traditions. With our tropical charm and endless sunshine, you can fully embrace the flavors, styles, and festivities that make fall a season to adore.
Happy Fall, Y'all! 🍁🌴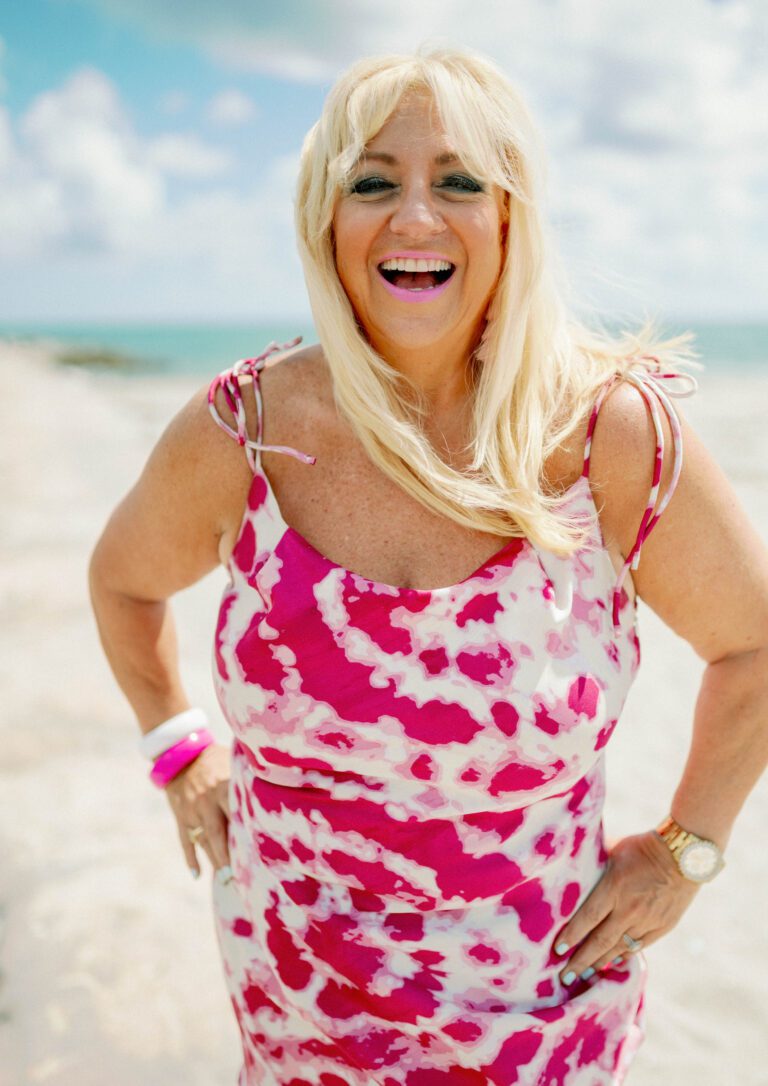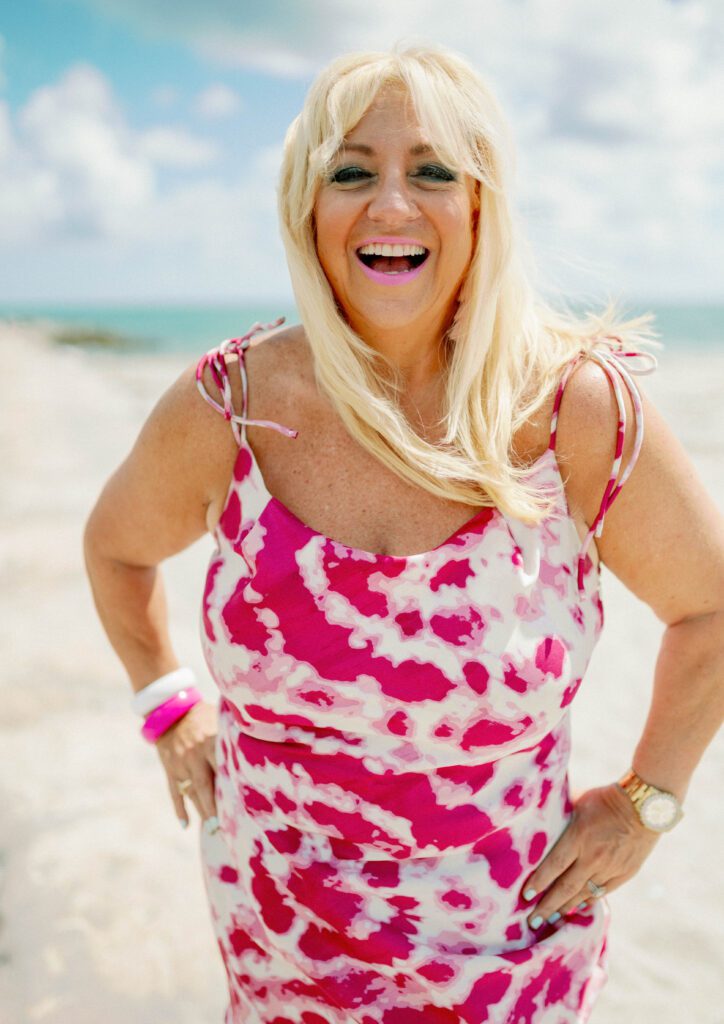 About Michele Bellisari
Michele Bellisari is the founder of #SoooBoca® Lifestyle & Media based in Boca Raton and a Realtor with Real Broker.
If you are thinking of buying or selling real estate in Boca Raton and any of the surrounding cities let her help you out!
Thinking of purchasing a vacation home? Michele blogs, vlogs, posts and shares all things Boca Raton, South Florida & Beyond from events, people, food, travel, home decor, fashion, beauty and real estate!
You can find more at www.soooboca.com and on all the socials @soooboca.
Information in this post should be verified with your accountant, attorney and or financial planner as well as the state of Florida.
Information in posts should be verified independently. Information deemed reliable, not guaranteed.
How Can I Help You Buy or Sell A Property?
Click to Get Your Home Valuation