2 New Stations Are Opening In South Florida
Great news for Boca Raton and Brightline! Here is the latest! We are sooo excited to have the Brightline station open in Downtown Boca on December 21, 2022! Not only is it a connector to West Palm Beach, Fort Lauderdale, Aventura and Miami it is convenient all things Boca Raton!
View The Latest Weekend Event List! Updated Each Thursday!
The station is adjacent to the Downtown Boca Raton Library and sooo close to Mizner Park, Palmetto Park Road, Royal Palm Plaza and all things happening in the downtown area!
Powered by
Brightline is a high-speed passenger rail service that connects Miami, Fort Lauderdale, and West Palm Beach, Florida. With top speeds of 79 mph and convenient stations located in the heart of downtown, Brightline makes it easy to travel between South Florida's most popular destinations. Whether you're commuting to work, visiting friends and family, or just looking for a quick and hassle-free way to get around, Brightline has you covered. Plus, with comfortable seating, WiFi, and on-board dining options, you can sit back and enjoy the ride. Experience the future of transportation today with Brightline.
Press Release
MIAMI (DEC. 15, 2022) – Brightline, today announces that tickets are on sale for the highly anticipated launch of service for Boca Raton and Aventura. To commemorate the launch of each new station, Brightline will host ribbon cutting ceremonies on December 20, 2022.
The first day of service for the Boca Raton and Aventura stations will be December 21, 2022. One-way tickets are on sale starting today for as low as $10 and can be purchased on Brightline's app or website.
Brightline's initial schedule for each new station is designed to optimize commuter patterns and will focus on peak morning and evening weekday service. During non-peak hours and weekends, Brightline will provide service approximately every other hour. Regular hourly service will continue in West Palm Beach, Fort Lauderdale and MiamiCentral. For more detailed schedule information, please check www.gobrightline.com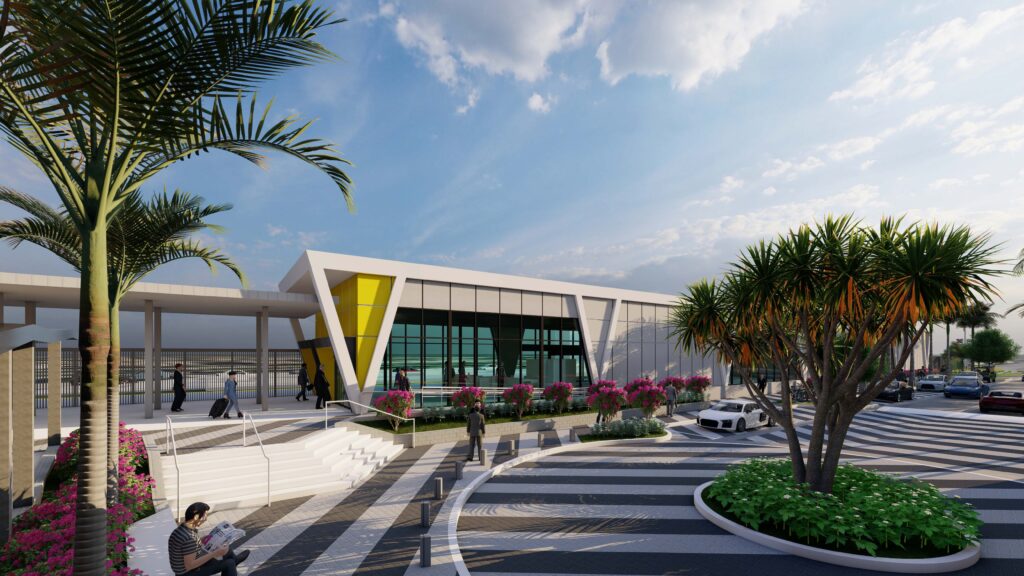 ABOUT
Brightline is the only provider of modern, eco-friendly, intercity rail in America. The company currently serves Miami, Fort Lauderdale, and West Palm Beach, with stations in Aventura and Boca Raton opening for service on December 21, 2022 and its Orlando station beginning service in 2023. Brightline was recognized by Fast Company as one of the Most Innovative Companies in travel, offering a guest-first experience designed to reinvent train travel and take cars off the road. Brightline plans to bring its award-winning service to additional city pairs and congested corridors across the country that are too close to fly and too long to drive, with immediate plans to connect Las Vegas to Southern California. For more information, visit www.gobrightline.com and follow us on Facebook, Instagram, and Twitter.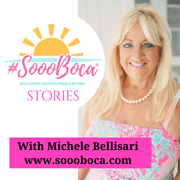 About Michele Bellisari
Michele Bellisari is the founder of #SoooBoca® Lifestyle & Media based in Boca Raton and a Realtor with Real Broker. If you are thinking of buying or selling real estate in Boca Raton and any of the surrounding cities let her help you out! Thinking of purchasing a vacation home? Michele blogs, vlogs, posts and shares all things Boca Raton, South Florida & Beyond from events, people, food, travel, home decor, fashion, beauty and real estate! You can find more at www.soooboca.com and on all the socials @soooboca. Information in this post should be verified with your accountant, attorney and or financial planner as well as the state of Florida. Information in posts should be verified independently. Information deemed reliable, not guaranteed.
How Can I Help You Buy or Sell A Property?
Click to Get Your Home Valuation
Palm Beach County Neighborhood Snapshots
https://www.buzzsprout.com/194577?artist=&client_source=large_player&iframe=true&limit=5&referrer=https://www.buzzsprout.com/194577.js?artist=&container_id=buzzsprout-large-player-limit-5&limit=5&player=large