Who Is Ready For The Long Holiday Weekend?
It's November, and you know what that means…..Thanksgiving in South Florida has arrived! At #SoooBoca we love both Friendsgiving and Thanksgiving. We know we are fortunate that we can celebrate at home, dine out or even have a beach Thanksgiving!
Over the years we have done our traditional meals and added different side dishes to spice things up. Captain Andy is a master at deep fried turkey and occasionally defrosting it in the pool…yes, you read that right.
Now some years we go away, like in 2020. My husbands family is quite large, and we all like to travel. For several years we would meet in Hilton Head (and stay in Palmetto Dunes). Our trip was not complete without renting bikes, the guys playing golf and of course watching The Macy's Day Thanksgiving Parade.
In recent years we have traveled up to Pittsburgh, where my daughter Kylie lives and enjoyed a Pennsylvania Thanksgiving and most recently we have enjoyed having Thanksgivings in St. Augustine. If you want a great spot to visit that doesn't include traveling to South Florida, check out all that one of our favorite north Florida cities has to offer. PS…check out Ponte Vedra and short term rentals directly on the beach. Trust me on this one, you won't regret it!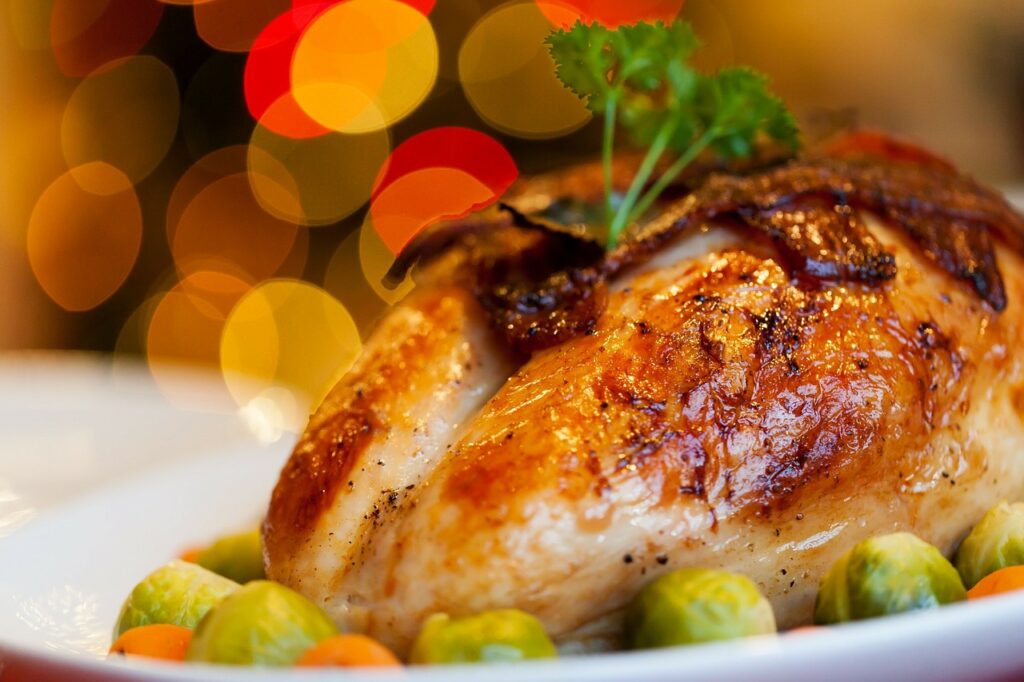 We also know that Thanksgiving getaways are popular and people visit beautiful Boca Raton and South Florida for the holidays. We we have put together some suggestions for you whether you live here or are simply visiting South Florida. You can celebrate Thanksgiving in South Florida from the Florida Keys to Palm Beach!
This post contains affiliate links which means if you click on the link and purchase the item, I will receive an affiliate compensation at no additional cost to you. #SoooBoca is an amazon Associate and earns from qualifying purchases.
Celebrate Friendsgiving
"Friendsgiving" celebrations have become increasingly popular in recent years. If you have a group of fabulous friends who love a good meal (and cocktails), consider hosting a Friendsgiving this year! Check out Coopers Hawk Winery for their Friendsgiving events or a Thanksgiving Dinner Package!
One of the great things about celebrating Thanksgiving in South Florida is that your friends from far and wide will probably want to come here! There is nothing like hitting the beach Thanksgiving afternoon before you get into your fantastic meal!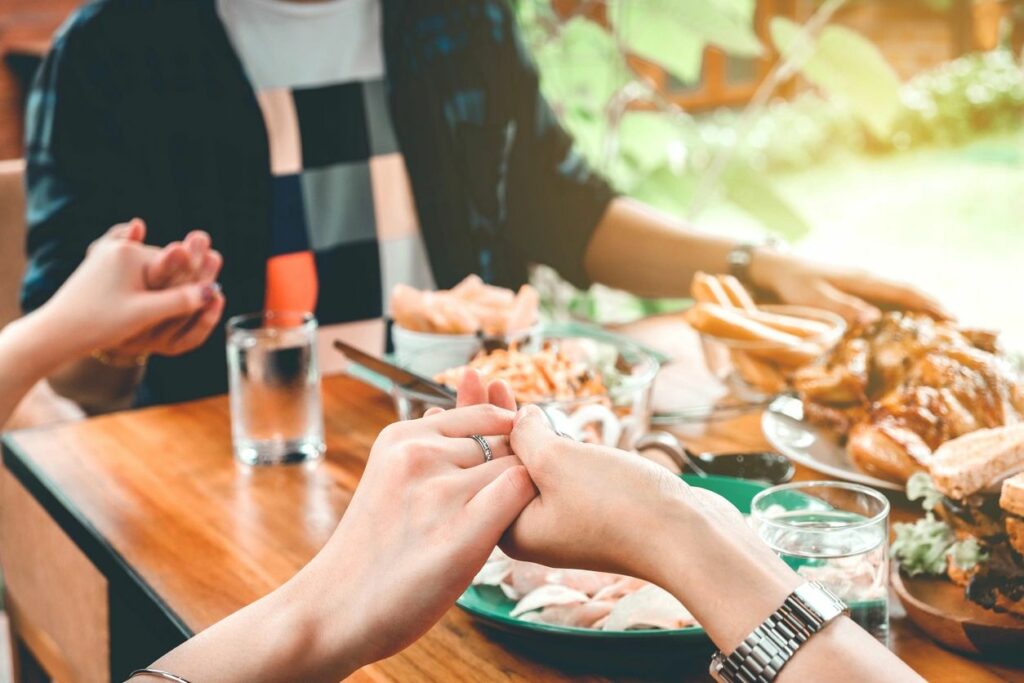 5 Tips to a Perfect Celebration
1. Choose a Great Date: Apparently, Friendsgiving is traditionally the Wednesday before or after Thanksgiving. That said, celebrate when you wish! Personally, I love the idea of the Saturday following Thanksgiving. It's the perfect way to unwind from all that Black Friday shopping!
2. Send Your Invites Now: The holiday season is a busy one, invite your friends ASAP. Have them block the day on their calendars!
3. Plan the Menu: While some people elect to replicate the typical Thanksgiving meal (think turkey, stuffing and cranberry sauce), I prefer something a bit more modern: a cocktail party with yummy hors d'oeuvres. Or you can have a potluck and make a turkey (or your special main dish if you are vegetarian, vegan etc) and all your friends can bring their favorite sides and desserts!
4. Include a Signature Cocktail: I truly believe that no party is complete without a signature cocktail; spice up your Friendsgiving with a speciality drink. While our friends up north may be sipping hot mulled cider, lets face it, that doesn't work in SoFla but an apple crisp martini or cranberry margarita certainly will.

5. Keep It Simple: The goal of a Friendsgiving is to relax and spend time with the friends that make your life special. So, plan ahead, cater or pick up pre-made meals if you don't like to cook!
Thanksgiving celebrations are personal to to each person. Here are some resources if you want to keep moving over the holiday or need some volunteer ideas!
Post Thanksgiving Florida Meal Ideas
Turkey Trots: You know that holidays means tons of great food. This year consider participating in the Annual Levis JCC Turkey Trot 5k held on Thanksgiving Day!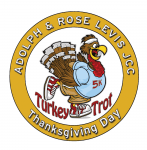 Giving Back
Don't forget to go to the Community Calendars here on the blog for South Florida counties and cities, to help you plan your week.

Giving Back: A fabulous way to celebrate is to give back. Not everyone is able to enjoy a delicious meal for the holiday.
Take a look at this list of organizations; they all provide opportunities for you to donate or volunteer. Boca Helping Hands is right in East Boca so see how you can help out this year! Also the Palm Beach County Food Bank could use your help as well!
Or contributing to the 2022 Annual Turkey Drive at 500 Ocean Cafe in Boynton Beach to support to support the HATT Foundation, Inc to put a turkey on the Thanksgiving table of at-risk children, seniors, and needy families of Southeast Florida.
There is no shortage of volunteer opportunities this year.
It's All About The Food!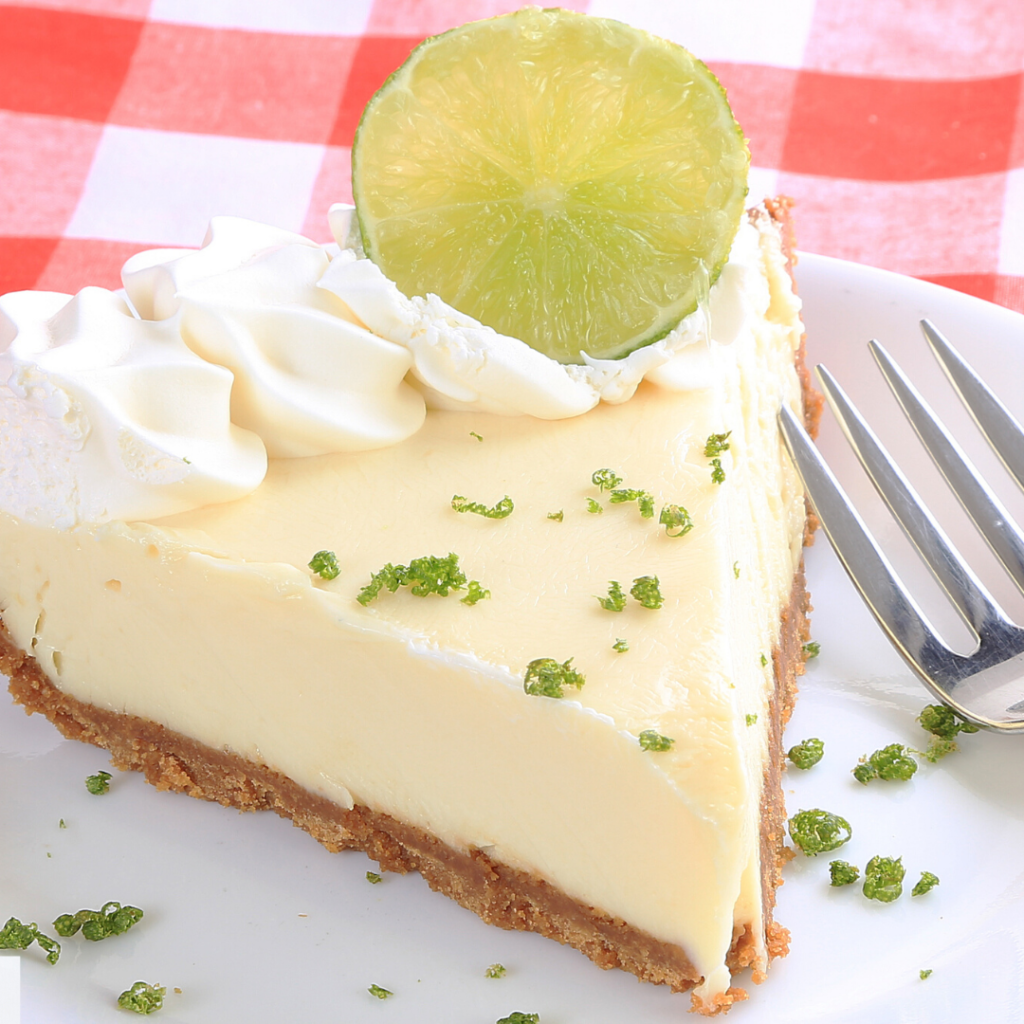 Whether you love to cook or prefer to dine in or out we have put together some suggestions for you to make your day great! One of the many ways to celebrate Thanksgiving in South Florida is to dine out! Not to mention, if you prefer a traditional South Florida dessert you might like our 10 Best Key Lime Pies in South Florida list!
Dining Out: While some of us LOVE to cook, others of us LOVE to dine out, and Thanksgiving is no exception. Luck for us, many local restaurants are hosting delicious Thanksgiving meals this year.
Want to be by the water? We love Oceans 234 just minutes from Boca in Deerfield Beach. One of our constant faves is of course The Addison Boca Raton!
In Boca consider some of our favorite spots. Season's 52, Trattoria Romana, Ruth's Chris, Abe & Louies, Farmer's Table, Tanzy, Max's Grille and Prezzo are all serving dinner for the holiday. Check out Seaspray Inlet Grille at Waterstone Resort and Marina and The Nauti Dawg at Lighthouse Point Marina!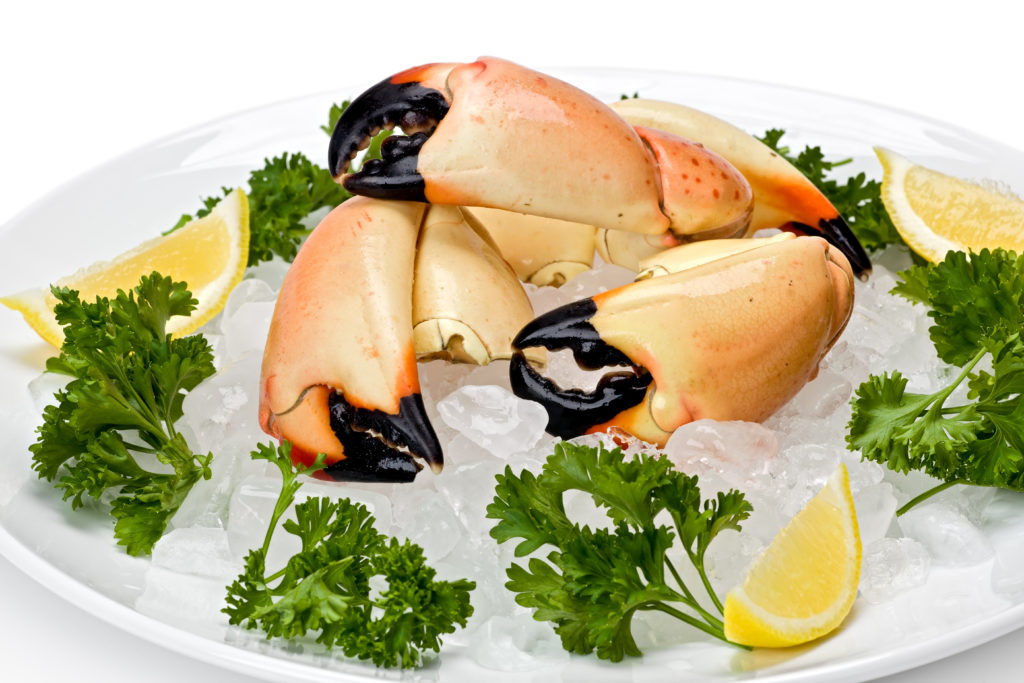 Not to be outdone, several Delray restaurants are also opening their doors this Thanksgiving. Consider dining at Henry's, Farmhouse Kitchen Delray, Sundy House, Deck 84 and Johnnie Browns. Avalon Steak and Seafood is having their first Thanksgiving with a special three-course prix fixe offering. and if you want to dine oceanfront then make a reservation at Latitudes Delray!
For our friends who love Galuppi's in Pompano Beach check out their awesome Thanksgiving menu and make your reservations now!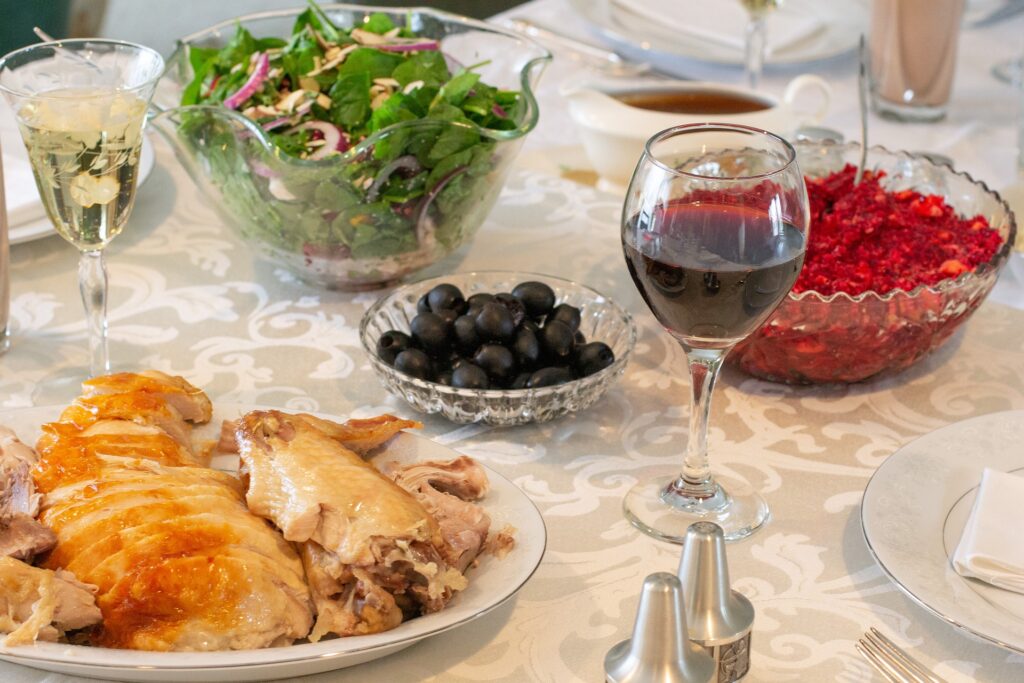 Catering: Love to host but cooking is not your jam? No worries, you can still serve a delicious dinner by catering in! Both Doris Italian Market and Bakery and Josephs' Classic Market can cater a full holiday dinner.
You can also get a delicious Thanksgiving dinner at Fresh Market, Whole Foods and Publix…where shopping is a pleasure!
Not to mention the variety of Downtown Boca Restaurants that are open for both traditional and non traditional Thanksgiving Day meals!
PS…if you love to cook the turkey but not the sides check out what Harvest Seasonal Grill & Wine Bar and The Rebel House has to offer.
Meal Planning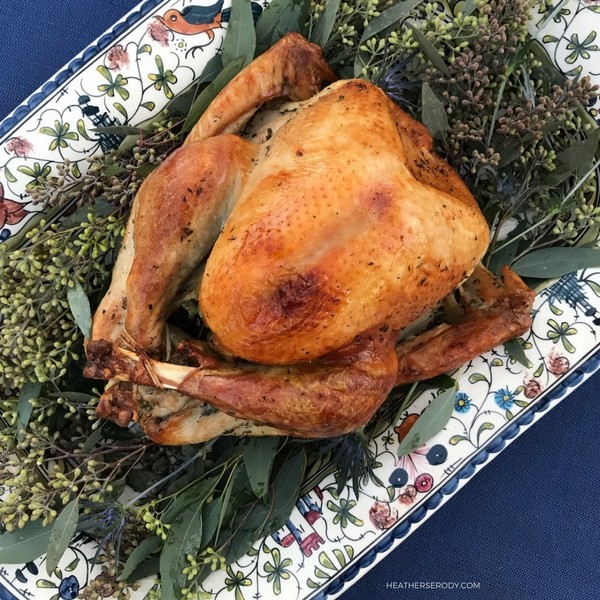 Lisa the founder of Garlic and Zest has some amazing Thanksgiving recipes for your to try so buzz by her website and take a peak at some of her delicious ideas for your celebration.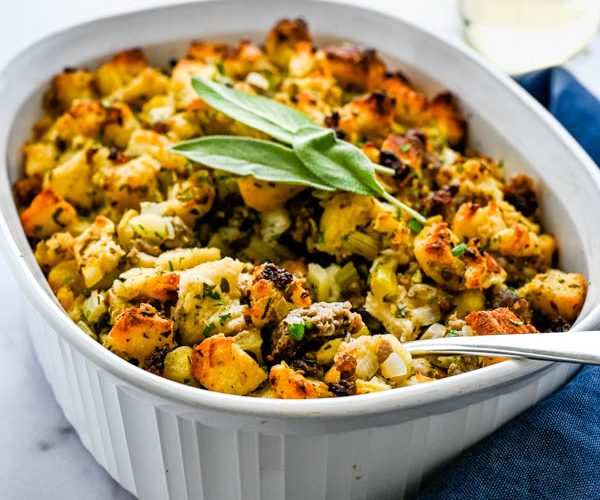 Need some appetizer inspiration?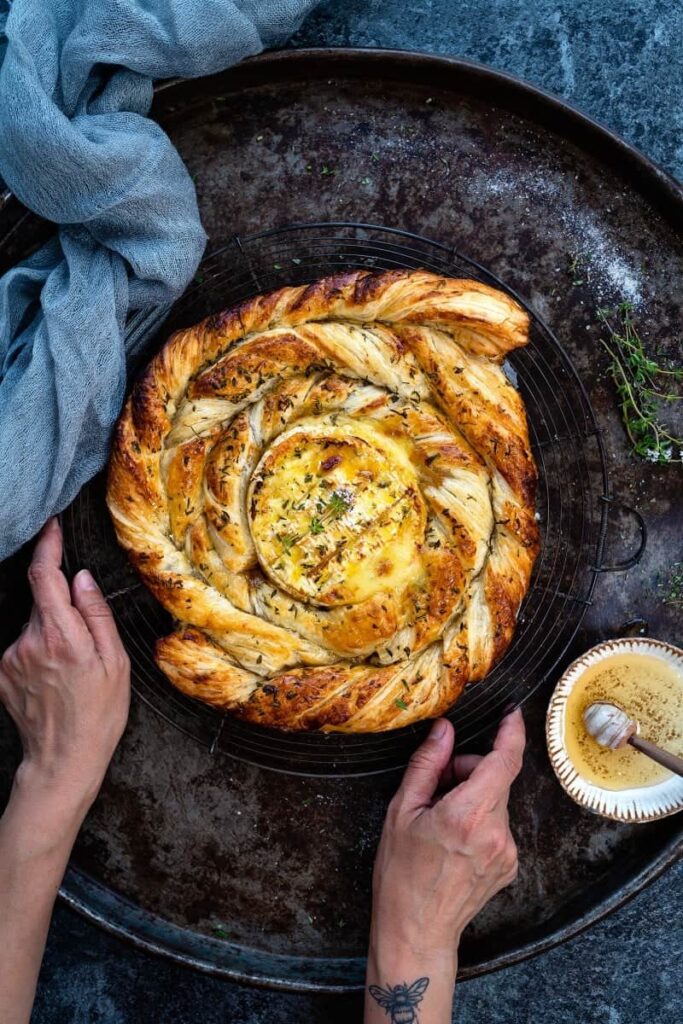 SuperGoldenBakes has an amazing puff pastry spiral with Baked Camembert, Honey, Rosemary and Thyme recipe for you to share with your guests! We wish would could have a piece of that right now!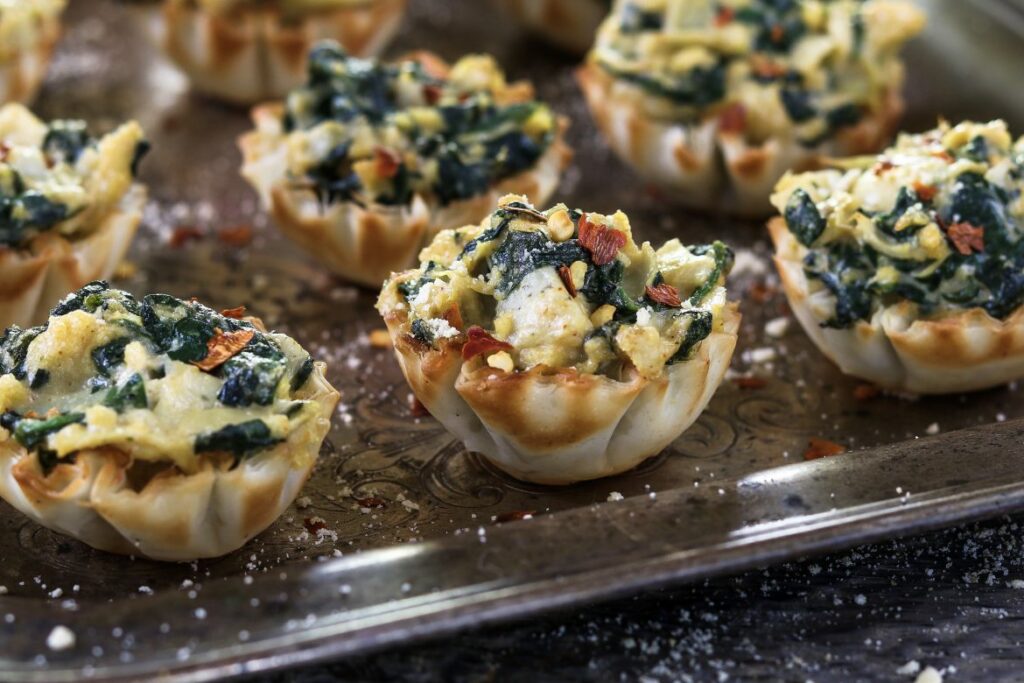 VeganHuggs has a lovely appetizer recipe for Vegan Spinach Artichoke Cups one of our favorite combos and you can choose from many recipes to help you plan a vegan Thanksgiving meal!
Make This Year's Appetizers With Some Deliciousness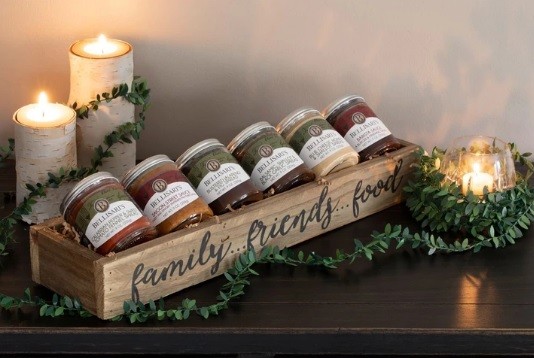 Lastly if you love spreads and sauces you simply must check out some great recipes from my fabulous sister in law Annette and her company Bellisaris Gourmet Convenience to incorporate into your holiday meals!
You can choose from Blistered Jalapeno & Fig Spread, Blue Cheese, Honey & Shallot Spread, Calabrian Pepper & Sweet Tomato Fennel Spread, Balsamic, Shallot & Black Garlic Spread, Saigon Street Sauce and Barista Sauce all are simply delish!
South Florida Holiday Events Around South Florida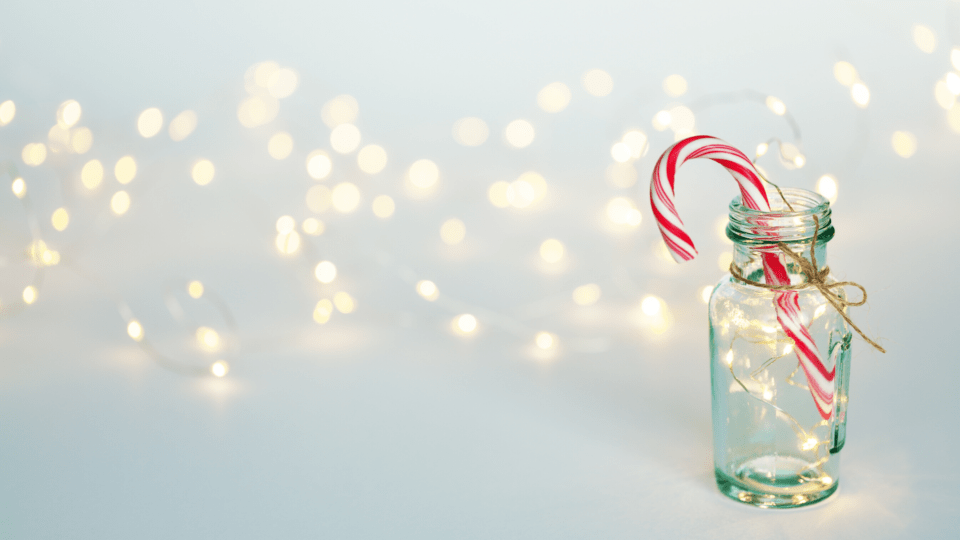 Don't Forge To Check Out The #SoooBoca Annual Holiday Event Guide – 17 HOLIDAY EVENTS HAPPENING IN BOCA RATON & SOUTH FLORIDA
Happy Thanksgiving from the #SoooBoca Squad from our family to yours!
Do you do something unique with your family or friends for Thanksgiving? If so, please let us know! We would love to hear about your plans and traditions – maybe there is something we can incorporate into our celebration this year!
As always please check the event pages and all links to confirm dates and times of activities and information we share on our blog.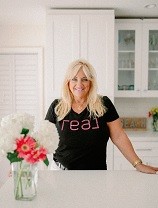 About Michele Bellisari
Michele Bellisari is the founder of #SoooBoca® Lifestyle & Media based in Boca Raton and a Realtor with Real Broker. If you are thinking of buying or selling real estate in Boca Raton and any of the surrounding cities let her help you out! Thinking of purchasing a vacation home? Michele blogs, vlogs, posts and shares all things Boca Raton, South Florida & Beyond from events, people, food, travel, home decor, fashion, beauty and real estate! You can find more at www.soooboca.com and on all the socials @soooboca. Information in this post should be verified with your accountant, attorney and or financial planner as well as the state of Florida.
How Can I Help You Buy or Sell A Property?
Click to Get Your Home Valuation
Palm Beach County Neighborhood Snapshots