I don't know about you, but all of us at #SoooBoca LOVE a fabulous Florida coastal vacation! Luckily, we live in the vacation capital of the world! Florida is home to so many spectacular beaches, both popular spots and some untapped gems. If you, like us, are thinking about some time away, consider these great beach staycations. So lets start close to home right here in Boca Raton and The Palm Beaches!
The Palm Beaches Coastal Vacation
As a long time resident of beautiful Boca Raton I can attest to the fact that it is a great Florida coastal vacation spot! With a variety of clean and fun beaches to visit and play at! Perhaps stay at The Boca Raton Beach Club or The Waterstone which both are on the water!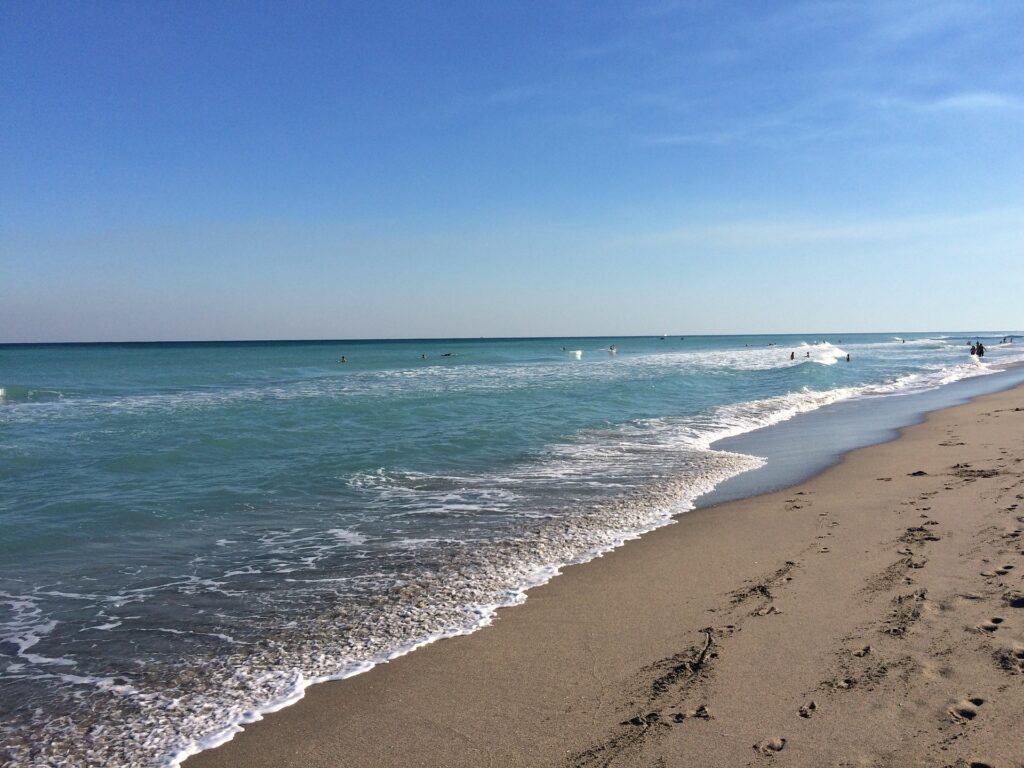 We are fortunate to be in a county full of a fabulous beaches include Delray Beach, where you can enjoy food and fun at the restaurants right there on A1A and Atlantic Ave, perhaps plan a stay at Crane House or the Opal Grand Resort and Spa or buzz up to the Lake Worth Beach & Pier (see the original Casino built in 1920).
Lets not forget Palm Beach where you can rub elbows with the oh so wealthy at the beautiful beaches there and then walk or uber over to Worth Ave for a cool cocktail and afternoon happy hour at one of our faves Taboo!
If you are planning to stay in Palm Beach make sure to check out and stay at the iconic Colony Hotel!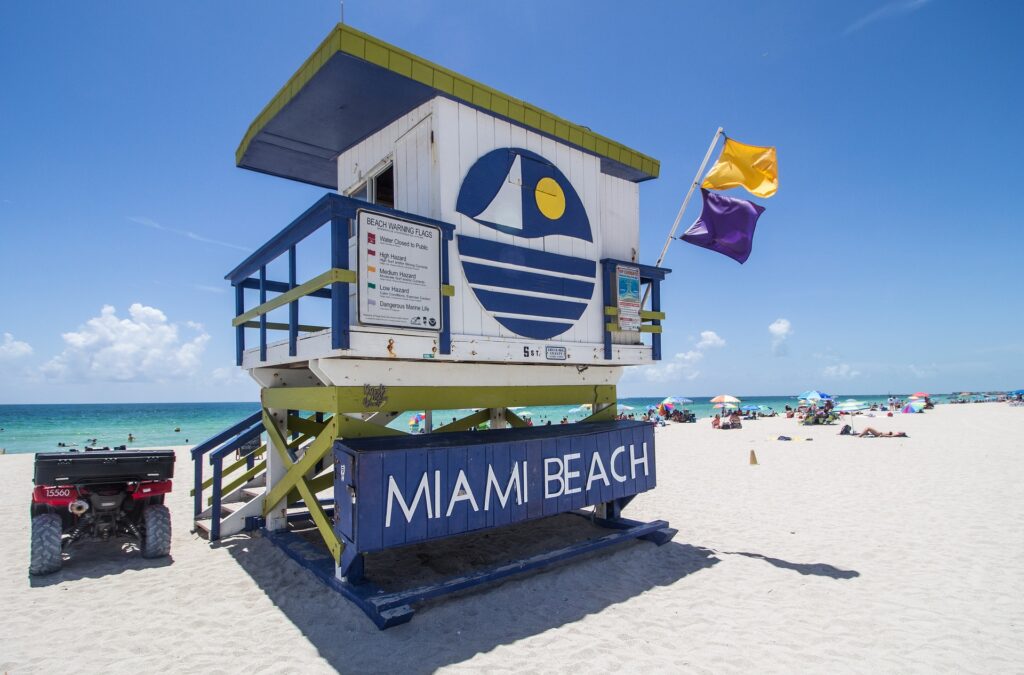 Miami Beaches
Another great Florida coastal vacation spot included Miami Beach! You can hang out and eat at celeb style restaurants and bars all along the 2 miles stretch of South Beach, stay at one of the deco style hotels or one of the new trending hotels like Pharrell William's gorgeous The Goodtime Hotel.
Some other beautiful beach locations for you to add to your agenda should be Crandon Park, Haulover Beach Park. and Sunny Isles Beach Park.
Fort Lauderdale Beach
Having spent many years playing on the Fort Lauderdale beaches as a teen I can absolutely share what a cool city this is to do a Florida coastal vacation. Think 24 miles of stunning beaches and more in a town that is perfectly located between Miami and the Palm Beaches! What I love about this area is you are surrounded by cities like Deerfield Beach, where you can fish right off the pier, Hollywood Beaches 2.5 mile boardwalk and Pompano Beach, a true sportfishing haven, that are all amazing for a great Florida coastal vacation.
Treasure Island
Just a four hour trip from Boca Raton, Treasure Island is an ideal place to visit. Comprising three beach areas over four miles, you will have plenty of spots to explore. Mid-Island is home to most of the lodging, shops and restaurants. Located there is also a beach trail where you can walk or bike! Sunshine and Sunset beaches are found at either end of the island and are more residential. Make sure you check out the boardwalk by Sunset Beach, a perfect place to fish!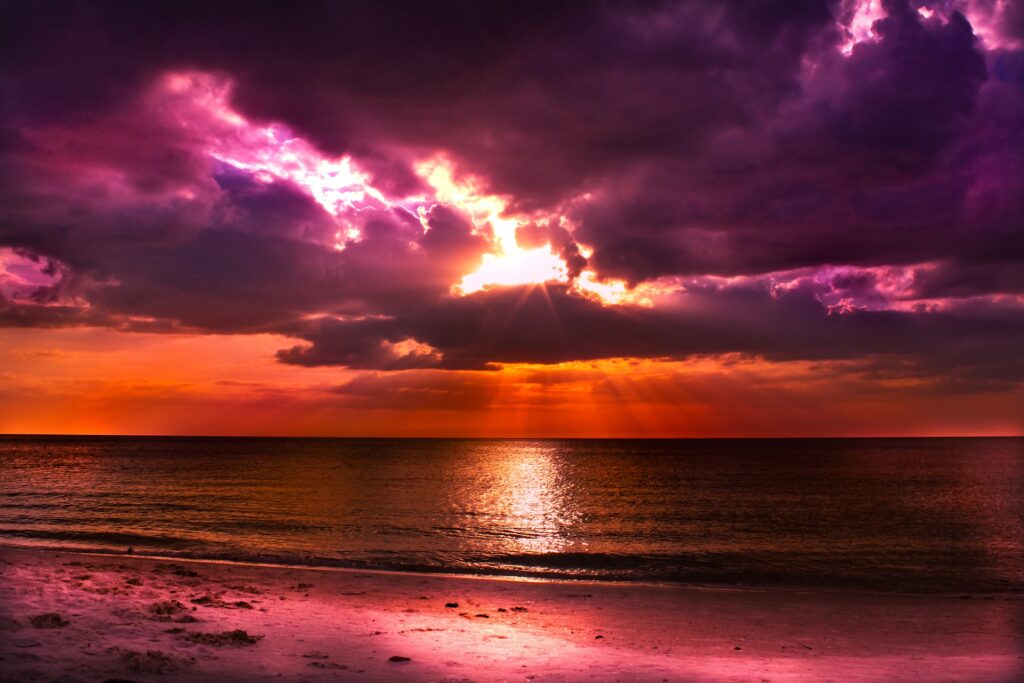 St. Pete Beach
A visit to St. Pete's beach will provide rest and relaxation along the shores of the beautiful Gulf of Mexico. Enjoy the sun, sand and everything this fabulous location has to offer.It is one of the best beach towns for families. Well-known hotels including the Tradewinds Island Grand Beach Resort and the historic Don Cesar Resort, combined with a host of private vacation homes and condos, means there is no shortage of places to stay. Visit the Chihuly Collection to view breathtaking glass sculptures and take some time to explore the many parks and gardens in the city.
Boca Grande
One of Florida's "hidden gems", Boca Grande is located Northwest of Fort Myers. Popular for some of the best fishing in Florida, Boca Grande is home to some truly spectacular beaches. Consider staying at the Gasparilla Inn and Club, this simply gorgeous property is the perfect place to relax. If you happen to head there, consider a side trip to Cayo Costa, a barrier island accessible only by boat. This magnificent site is worth the trip!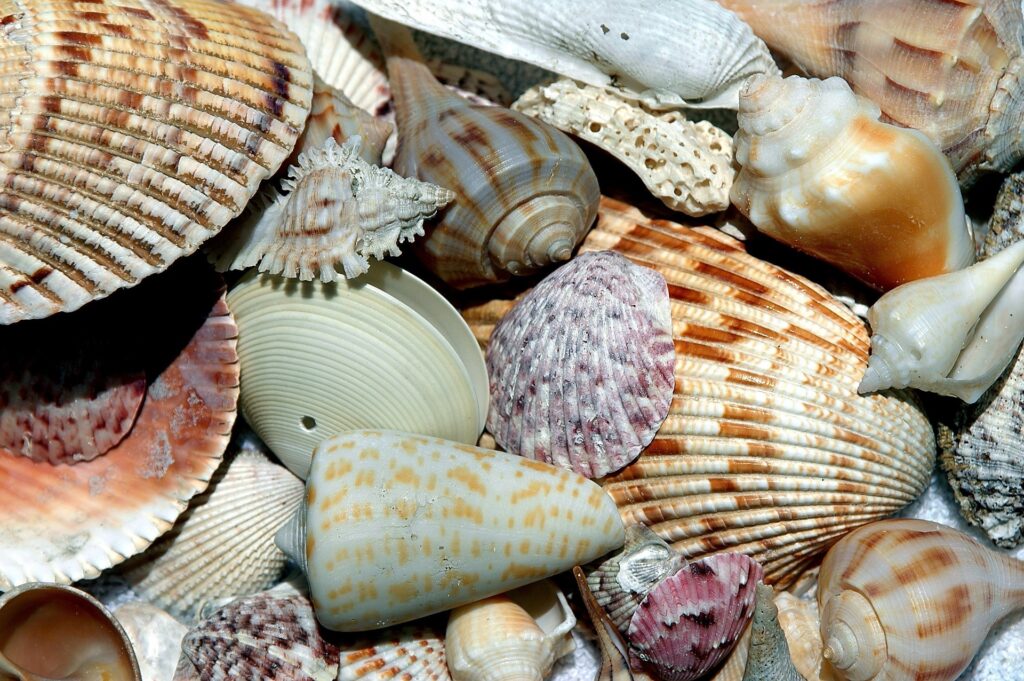 Sanibel Beach/Captiva Island
One of #SoooBoca's favorite vacation spots, without a doubt, is Sanibel and Captiva. These two islands are some of the best beach towns on the Gulf side of Florida and have some of the best shelling in the state. You cannot believe the quality and quantity of the shells! With a host of lodging available, you will have your choice of places to stay. South Seas Island Resort, on Captiva, has beautiful pools and beaches and a host of amenities. Consider renting a golf cart for your stay and explore the island!
Cedar Key
If you are craving a "small beach town" type getaway, then Cedar Key may be just the place for you. Located about an hour from Gainesville, it offers old-world, small town charm. Think about renting a cottage and definitely take time to explore the lovely town. Fun fact, Cedar Key is well known for its clams….be sure to indulge while you are there. Cedar Key is a special place to visit.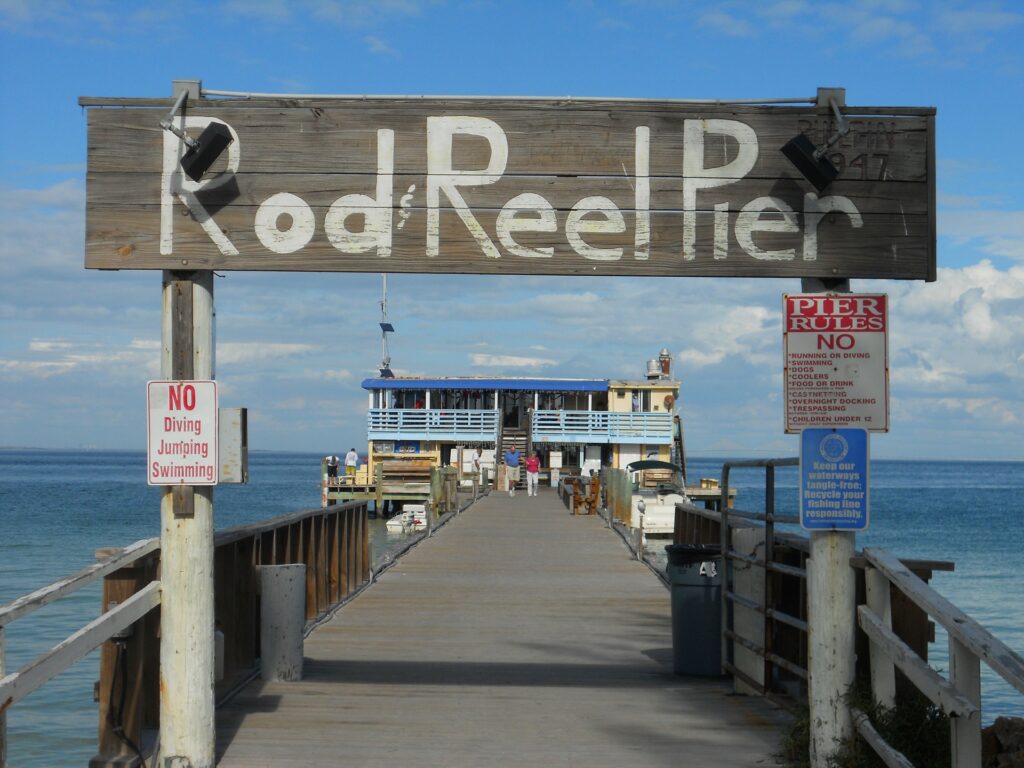 Anna Maria Island
Home to seven miles of beaches along the Gulf Coast, Anna Maria Island is a true vacation destination. With a variety of vacation rental properties available, you have a host of choices about where to stay. Beachfront rentals are popular and are available with any number of bedrooms. You can travel with your extended family. Even better, some are even pet friendly! Finally, there are tons of restaurants to take advantage of, as well as watersports, fishing and some fabulous nightlife. Travel time from Boca is about three hours and forty-five minutes….not a bad trip. Honestly, you will feel like you're visiting another world!
Where Do You Plan On Visiting
Without a doubt, planning a Florida coastal vacation is always a great option if you need to get away for some me time! The spots above are some of the best beaches in Florida. The opportunity to get away and relax and recharge is something we should all take advantage of. The fact that these amazing beaches and beach towns are all within driving distance of Boca Raton make them even more attractive….and affordable.
Explore these beach locations online. And, when you visit one, let us know where you stayed, restaurants you visited and the best things you did! If you've vacationed on one of the beaches recently, share your experience. We are already planning our next trip!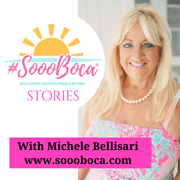 About Michele Bellisari
Michele Bellisari is the founder of #SoooBoca® Lifestyle & Media based in Boca Raton and a Realtor with Real Broker. If you are thinking of buying or selling real estate in Boca Raton and any of the surrounding cities let her help you out! Thinking of purchasing a vacation home? Michele blogs, vlogs, posts and shares all things Boca Raton, South Florida & Beyond from events, people, food, travel, home decor, fashion, beauty and real estate! You can find more at www.soooboca.com and on all the socials @soooboca. Information in this post should be verified with your accountant, attorney and or financial planner as well as the state of Florida.