What's For Breakfast?
"Breakfast is everything…at least in the #SoooBoca world! There is something extra special about going out for breakfast with friends and family and lucky for us, some of the BEST breakfast spots in Boca Raton and South Florida are located right here; we don't have to go far. Check out where to get breakfast in Boca Raton and hit up some of our favorites. Oh and for you "coffee or tea" only for breakfast…check out coffee spots in Boca Raton and Delray Beach we love!
Breakfast Is Served
Located in Royal Palm Place, this restaurant specializes in breakfast. No wonder it's one of our fave breakfast spots in Boca! The menu is HUGE and offers the perfect array of both sweet and savory items. If you are hoping to indulge…..look no further; the options are endless. We are fans of both the croissant french toast and the eggs benedict. And, we love that they offer a breakfast flight; you can select three of their yummy pancakes. It's perfect for when you can't make a decision. Finally, we rate their beverage selection, including cocktails, an A+.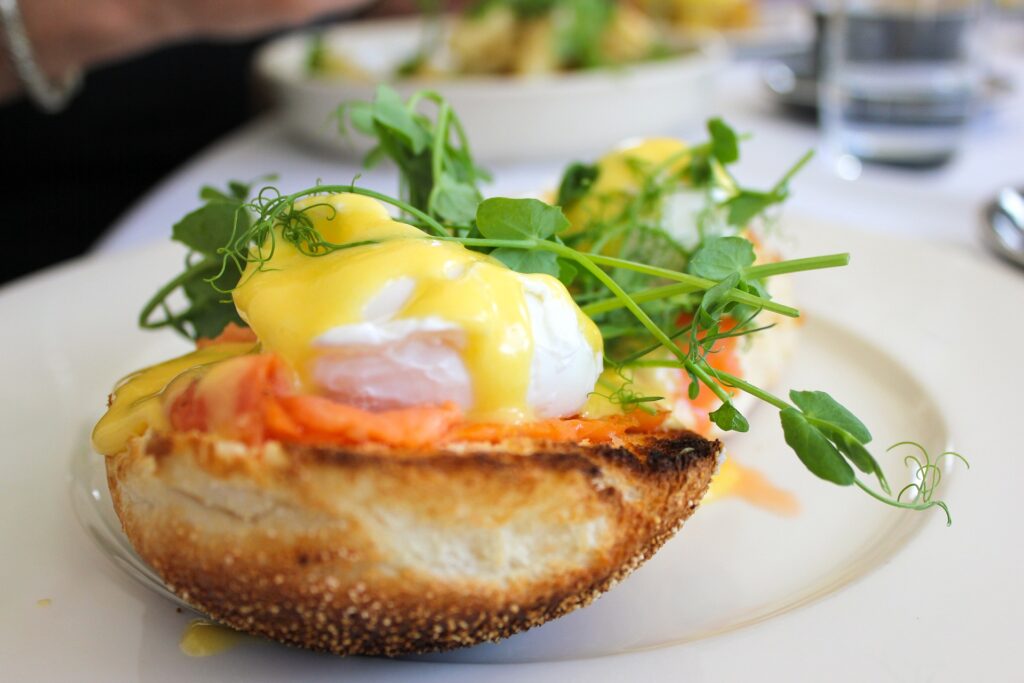 If you haven't been here yet…..run, don't walk, for a spectacular breakfast. Keke's is known for its super-fresh and always delicious offerings. If you are in the mood for some awesome stuffed french toast, this is the place to be. Their menu includes the full array of breakfast items including waffles and pancakes and a host of egg dishes. The Boca restaurant is on Palmetto Park Drive east of 95 in the old K-Mart plaza. It's a great place to grab breakfast on your way to the beach!
Talk about the perfect name for a great breakfast spot in Boca, Yolk is known for its creative menu, private label coffee, and generous portions. It has become a favorite of locals and visitors alike. Just watching their food come out of the kitchen makes our mouths water. Don't believe us, check out their Instagram feed. As would be expected, the egg offerings are extensive. You can customize your omelet or choose from one of their specialties. (The kale scrambler is a #Soooboca favorite.) Finally, we love that they offer a "sweet single" a single piece of one of their yummy treats! Breakfast should always have dessert right??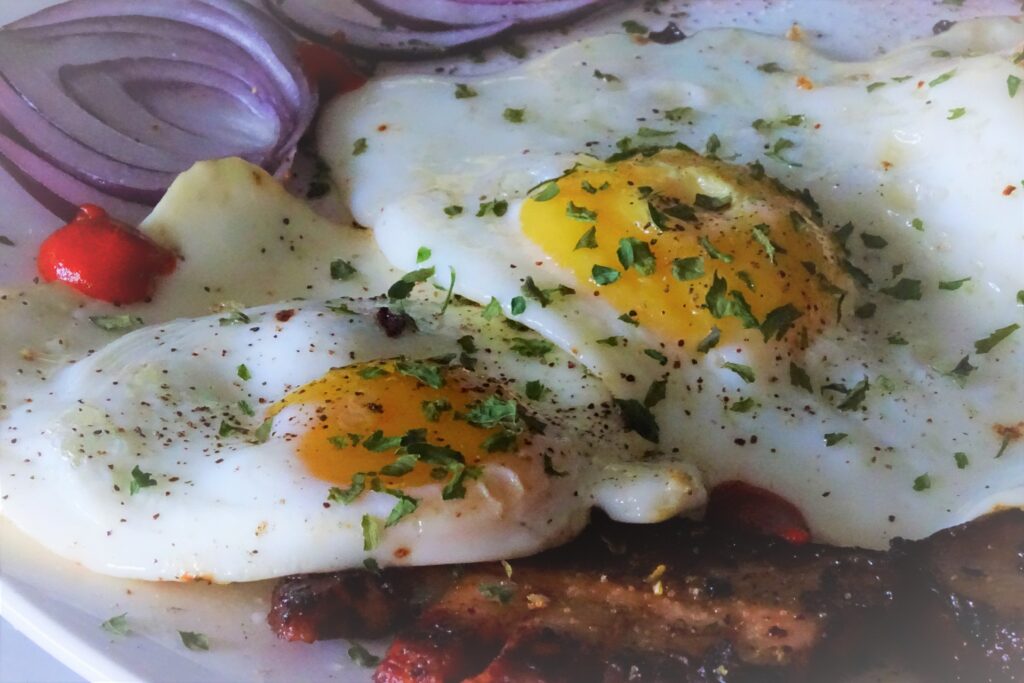 Tom Sawyer's Country Restaurant
Locally, Tom Sawyer's is synonymous with breakfast. And for good reason; they have been serving breakfast in Boca Raton for 32 years! With over 100 dishes on the menu, there is something for everyone. Known for their "breakfast in a pot" and "breakfast skillet", this spot is also praised for its homemade baked biscuits and pastries. Everything is always fresh, hot, and delicious. If you are looking for something sweet, try cinnamon bun french toast. It's spectacular. To be honest, we suggest dining with a friend. One of you go sweet, the other savory…and share. It is the best of both worlds. If you haven't been to Tom Sawyer's for breakfast, plan to go!
It would simply be wrong of us not to include Bagelworks in our list of breakfast favorites. Some of us truly believe that bagels are the perfect food! You can really have a bagel for breakfast, lunch or dinner LOL! This spot, located on Glades Road, is well-known and well-respected as one of the best spots for a yummy breakfast. Their breakfast menu includes freshly baked bagels, breakfast wraps, sweet options (including waffles and pancakes), and eggs. And, don't forget the always fresh and yummy delicacies like lox and salmon. Everything here is consistently good. Take our advice, grab a dozen bagels and some cream cheese on your way out for the rest of your family. They'll be eternally grateful!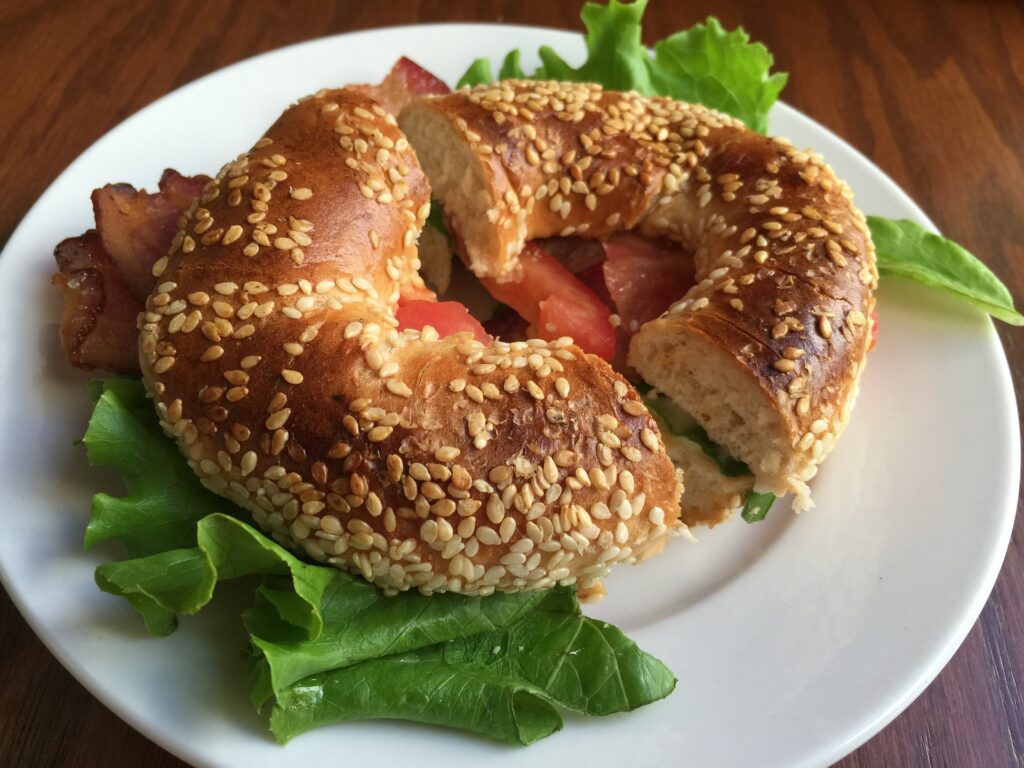 Open 7 days a week, from 8:00am – 3:00pm, Boca Beach House serves breakfast….. beach style. Breakfast tacos and banana bread french toast are two great options on their broad based menu. And, how's this for innovation — you can order a side of nutella for any of your griddled treats. Who doesn't want to eat at a restaurant that knows the value of Nutella! Make it a point to meet a friend for breakfast here, you'll be glad you did.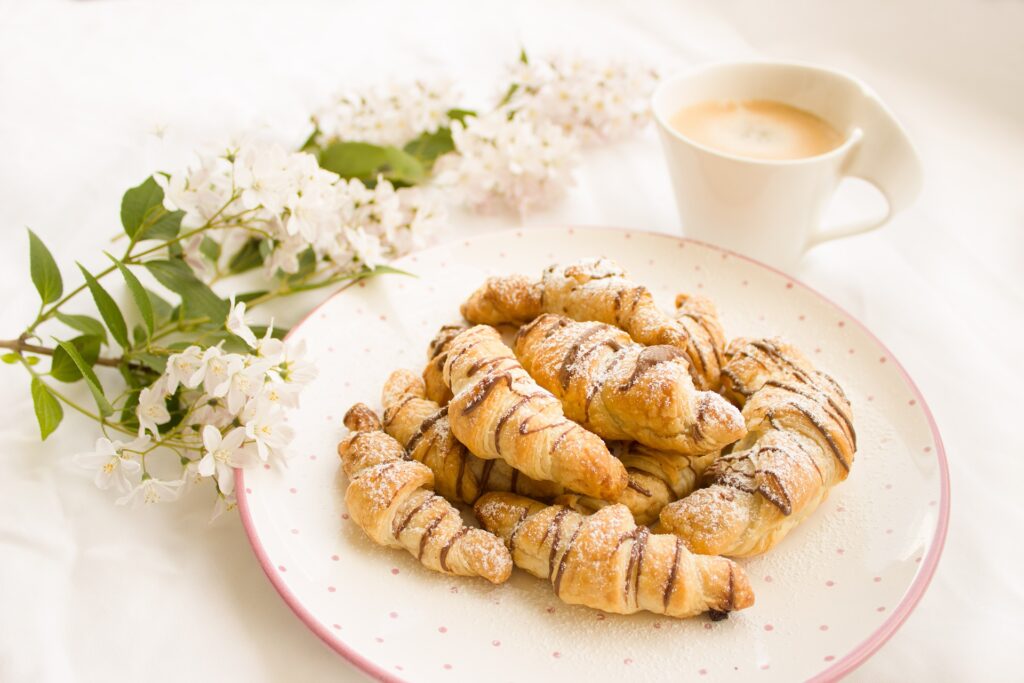 When a restaurant shares that they offer "authentic French food and baked goods" we simply cannot resist a visit. Brunch at this local gem is not to be missed. In fact, just reading the menu makes our mouths water. The sweet waffles are an indulgent treat. Take our advice and stop by the bakery and bring home some scrumptious treats for later. You'll be glad you did.
For you donut lovers out there, you have to check out Duck Donuts over at Polo Club Shoppes! They love to create donuts and smiles and boy do they have a great menu! They have made to order donuts, featured donuts and special occasion donuts yum! Couple that with their fresh coffee and you are ready to run and do your deals in heels! This fun donut stop started in Duck, North Carolina and ps…Quack gives back so if you are a local non profit connect with them!
If you haven't been to Flakowitz have you even been to Boca? This place is an institution. Take the word of their many loyal followers and put this spot on your "must eat at" list. Specializing in "Jewish Deli" favorites, breakfast is hearty and yummy. And, it's our favorite spot for Mazto Brie (that delicious fried combination of matzo and eggs that you can top with syrup or sugar, and butter). Honestly, don't wait for Passover, order it today!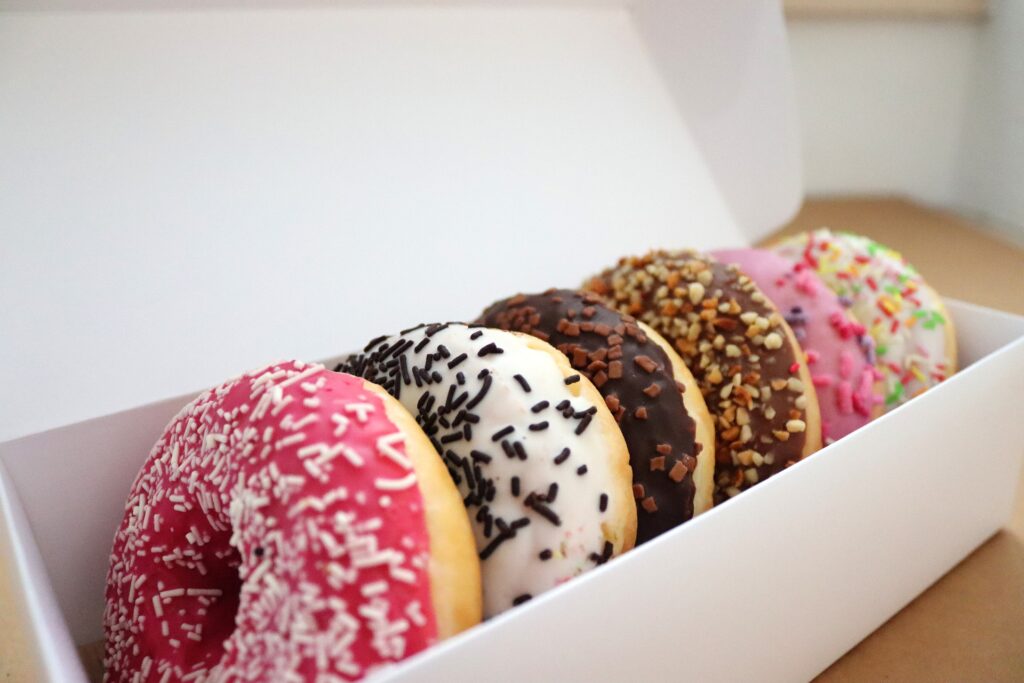 This Boca Italian espresso bar has lovely indoor and outdoor seating, perfect for breakfast. When you visit it FEELS like your dining in Europe. They have a full array of baked goods, spectacular oatmeal and, even a "Tuscan Sensation Every Day Brunch" when you want to relax and indulge. Enjoy a relaxing breakfast with friends or family here.
Welcome to The Griddle, an amazing coffee shop on Spanish River Boulevard. In operation since 1945, this restaurant is part of the history of Boca. If you live here, you know full well how spots, especially restaurants, fall in and out of favor. The longevity of The Griddle speaks volumes. We have been known to order, and of course share, biscuits and gravy and the corn beef hash…oh my! Their breakfast is comfortingly traditional and always hot and delicious. Stop by and try it out; we bet you will be back for more!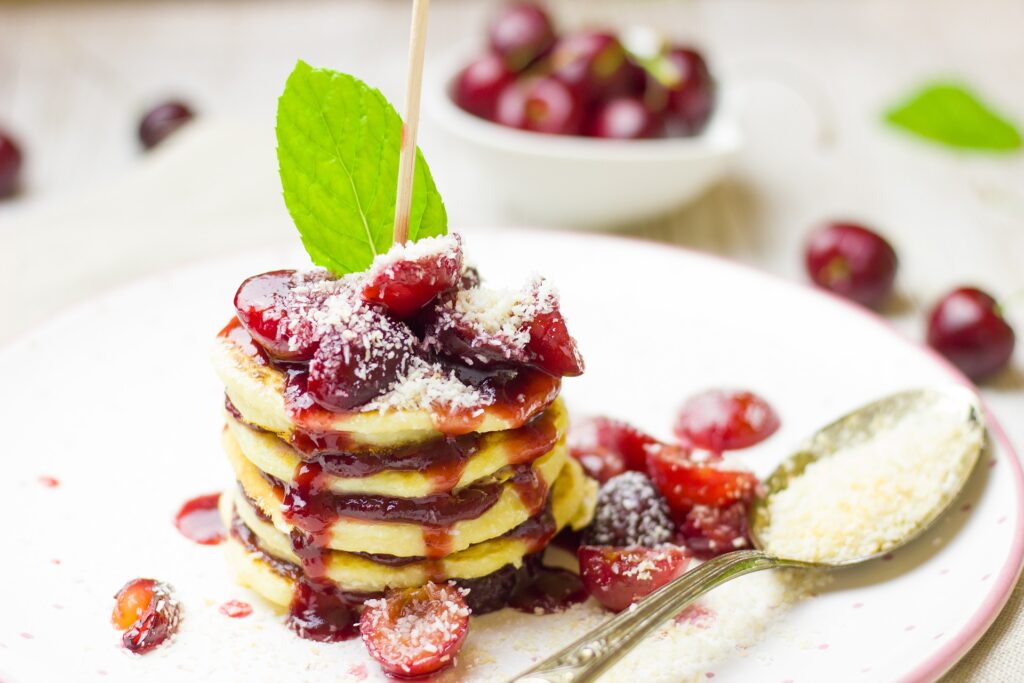 Oh boy! If you love pancakes…and we love em! We always took our girls here when it first came to Boca! Still a fan fave for many, this is the place to be! PS…if you love crepes too they have an amazing selection! As per their website The Original Pancake House was founded in Portland, Oregon in 1953 by Les Highet and Erma Hueneke. Drawing upon their many years of experience in the culinary field, and their extensive working knowledge of authentic national and ethnic pancake recipes they were able to offer without compromise this unique and original menu which has gained national acclaim.
We love the vibe at First Watch and the fact they have sooo many options to choose from! Located over on St. Andrews, they offer healthy options like the ever popular avocado toast, to omelets and frittatas to power bowels and egg-sclusives! Fresh and fab they serve breakfast, brunch and lunch!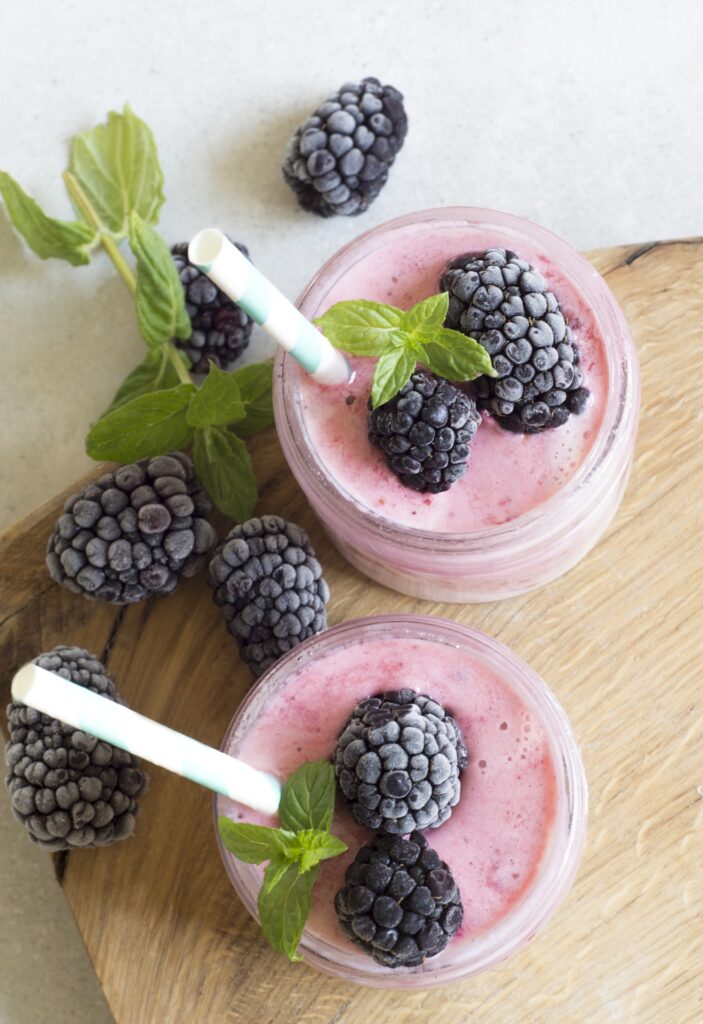 Breakfast Thoughts
Clearly, we don't have the time, or space, to share all of the phenomenal breakfast spots in Boca. My goodness, we'd be here all day. That said, feel free to comment and share your favorites, along with why you love them. We're always looking for someplace new and yummy in South Florida. It'll be our excuse to go out, once again, for breakfast!
Are You In The Mood For Brunch In Boca Raton?
Well here is a little reminder…if you want to find the best brunch in Boca Raton, many of the breakfast spots we mention offer that as well! Craving a refreshing Mimosa or spicy Bloody Mary? You can also brunch at Oceans 234, Louie Bossi in Boca and Waterstone Resort and Marina!
PS…do you have breakfast for dinner? Inquiring minds want to know! This may or may not include pizza, so check out our blog post on where to get great pizza here!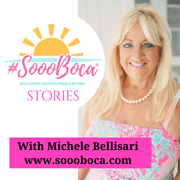 About Michele Bellisari
Michele Bellisari is the founder of #SoooBoca® Lifestyle & Media based in Boca Raton and a Realtor with Real Broker. If you are thinking of buying or selling real estate in Boca Raton and any of the surrounding cities let her help you out! Thinking of purchasing a vacation home? Michele blogs, vlogs, posts and shares all things Boca Raton, South Florida & Beyond from events, people, food, travel, home decor, fashion, beauty and real estate! You can find more at www.soooboca.com and on all the socials @soooboca. Information in this post should be verified with your accountant, attorney and or financial planner as well as the state of Florida. Information in posts should be verified independently. Information deemed reliable, not guaranteed.
How Can I Help You Buy or Sell A Property?
Click to Get Your Home Valuation
Palm Beach County Neighborhood Snapshots
Disclosure: This post contains Amazon and other retail affiliate links. If you purchase I will earn a small commission from these companies. Shopping through these links helps support my business. As always, all opinions are 100% my own.