"Where is the best pizza by me?" "Who has the best pizza in Boca?" "Where can I find a vegan pizza?". Where are the best pizza places in Boca Raton and Delray Beach? Those of us at #SoooBoca cannot tell you how many times this question has been asked. Lucky for us…..and you, there are a host of delicious pizza restaurants nearby.
Unofficial Facebook Poll
With that being said, there are sooo many types of pizza to choose from in Boca Raton and Delray Beach AND pizza styles that people love from deep dish, to thin crust, to New York style to Neapolitan and California style I reached out to my Facebook peeps for suggestions on their best pizza places in Boca Raton and Delray Beach and of course they delivered!
Question of the Day
Is it okay to put pineapple on a pizza? Inquiring minds want to know!  Leave your comments below!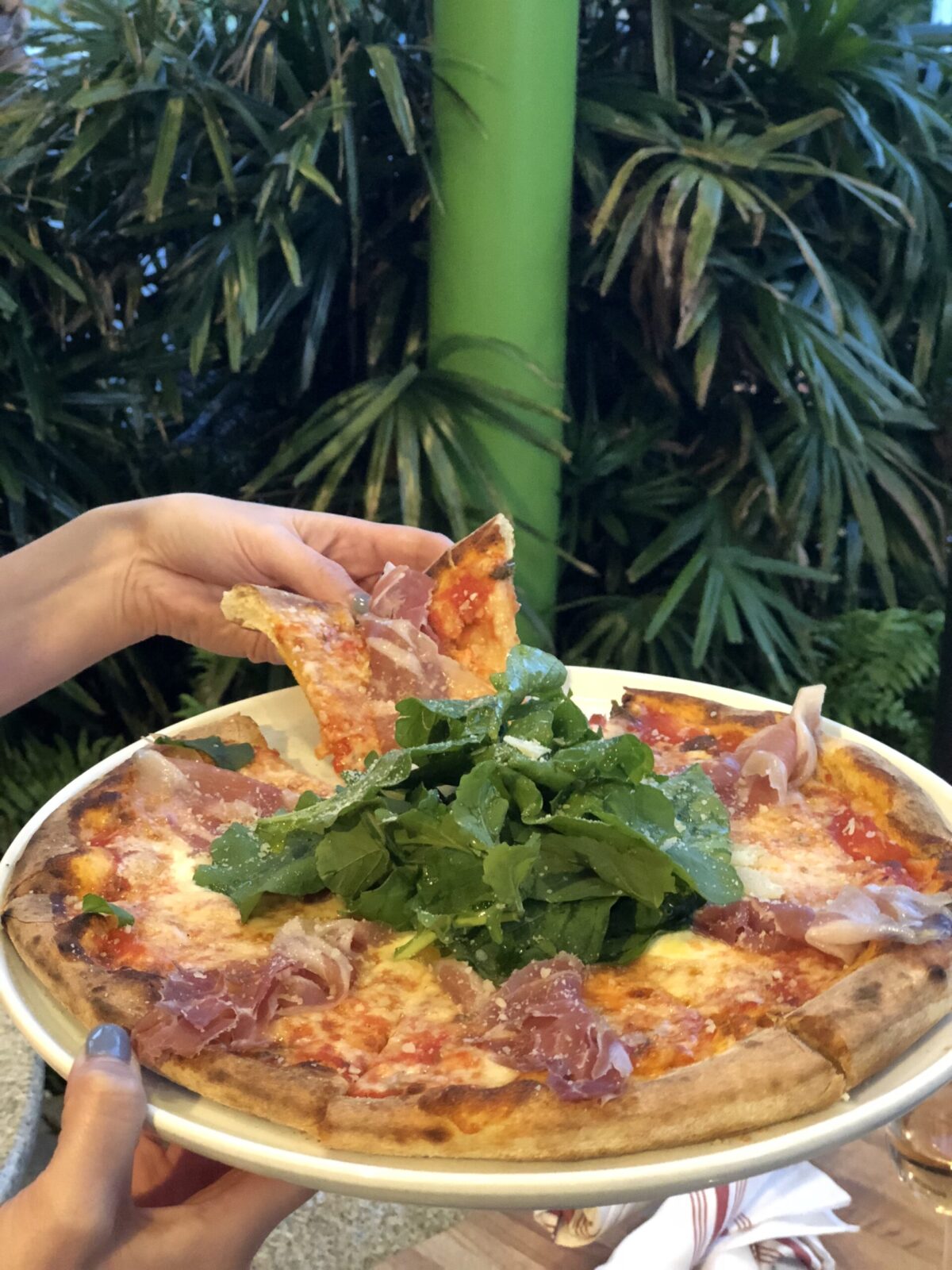 As with almost anything, opinions vary greatly when it comes to pizza. People have STRONG beliefs both on where to eat and what to eat. We've done a bit of research (and eaten a LOT) and are happy to share 15 of our favorite local Boca and Delray Beach pizza spots.
Lets Get Started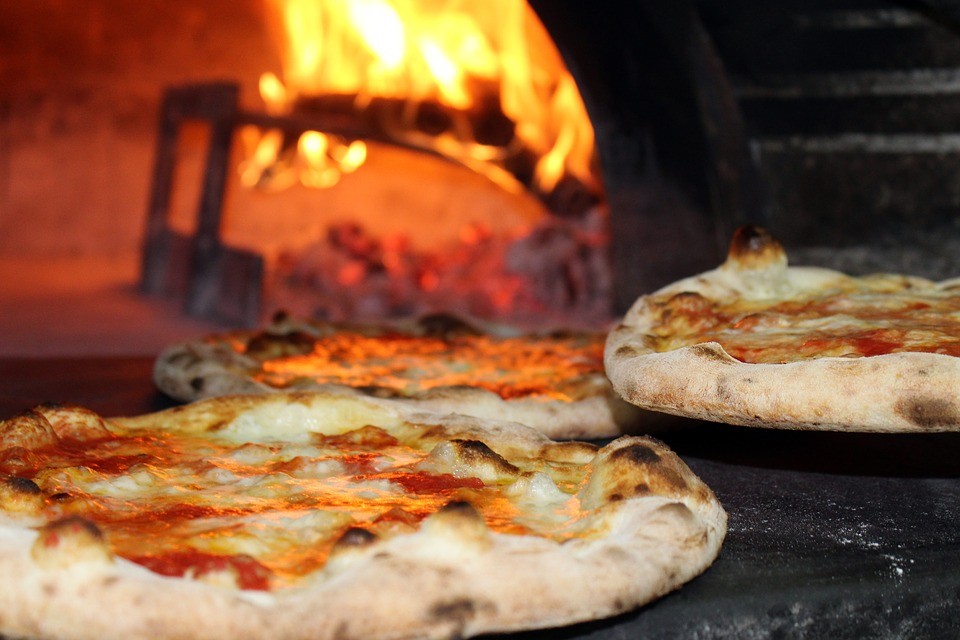 Polished casual pizza dining experience that serves up award-winning (USA TODAY), authentic coal fired pizza, oven roasted chicken wings, homemade meatballs, Eggplant Marino (named after partner and NFL hall of famer Dan Marino), Paulie's pizza, an amazing white pizza(one of our faves) named after our friend Paul Castronovo, and Anthony's Classic Italian Salad. Their is one in Boca right by Trader Joes on Federal Highway.
NW 2nd Street in Boca is home to one of the area's favorite restaurants. Since opening in 1977, Augy's has become synonymous with pizza in Boca. Whether you are a fan of traditional, thin crust or Sicilian, Augy's comes through. Fans love their crust and the fact that they are generous with their toppings, especially the cheese. They offer dine in, take out, delivery, and catering…meeting your every need. PS…love their lasagna!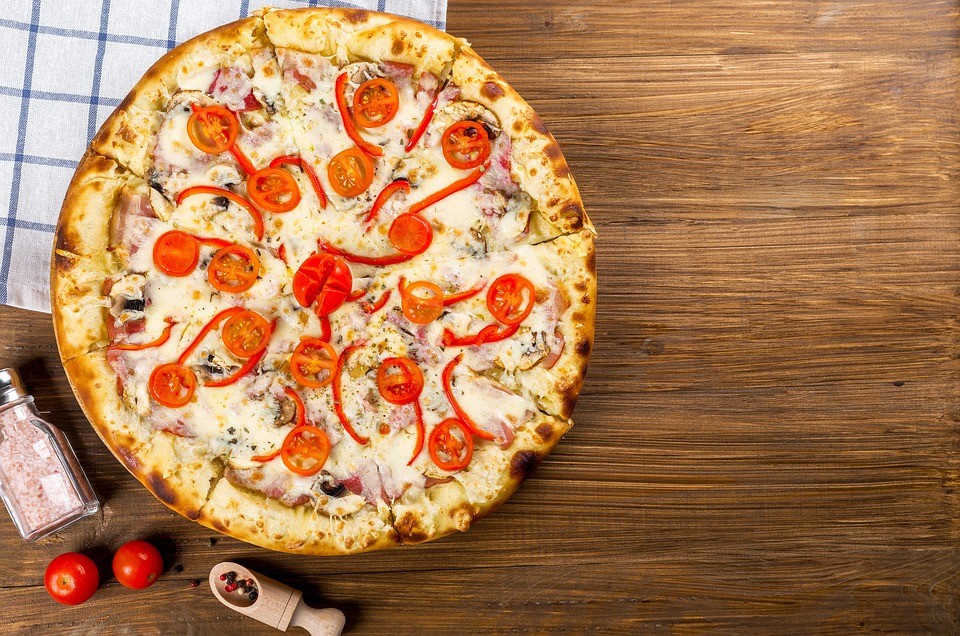 If you love New York-style Pizza, then Bambini's is perfect for you! Owned by the same people who own The Boys Farmers Market, this spot has been a fixture in Delray for years. All of their delicious pizzas are available for curbside pick up during this trying time, including their sausage, peppers and onions pizza and the incredible caprese salad pizza. Their menu is huge….and everything is always so good!
Fresh made! Real ingredients! Eco friendly packaging! No chemicals! No additives! Get fired up with Fast-Fire'd Pizzas from Blaze! Made just the way you want. PS…Did ya know that the head food gGuy Brad Kent is known as "the pizza whisperer"? Well he is! Order online for delivery or pickup. In East Boca and West Boca.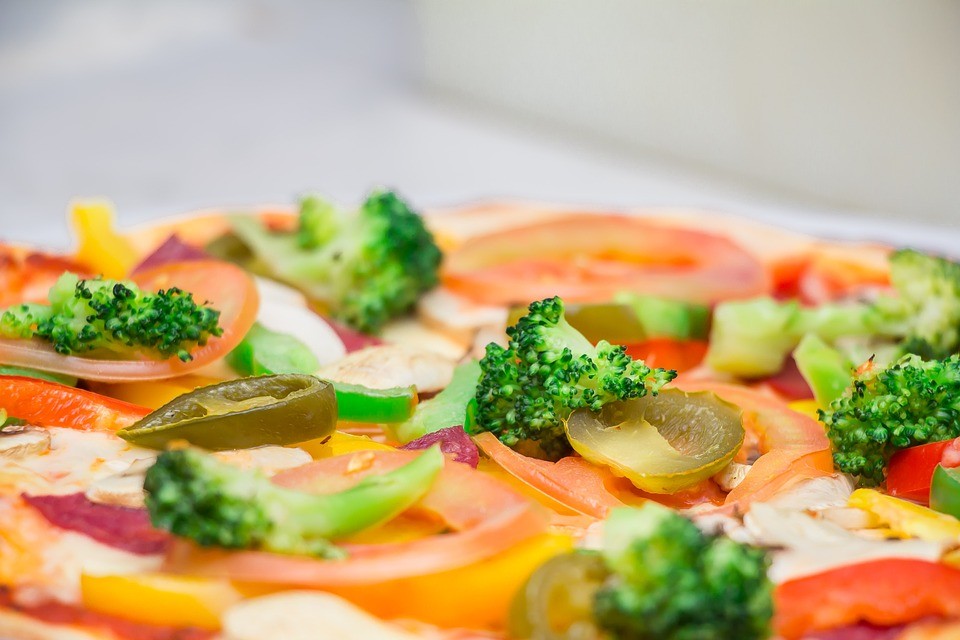 Located a Town Center Mall in the heart of Boca, this has been a "mall" staple like forever! CPK uses fresh high-quality ingredients to create innovative, hearth-baked pizzas such as The Original BBQ Chicken, Thai Chicken, and Jamaican Jerk Chicken, cooked in an open kitchen. They offer soups and salads and even Take and Bake pizza.
With three locations in Boca Raton, this well-known restaurant consistently serves some of the best pizza we have ever had. Their specialty pies offer the most creative, and delicious, combinations in South Florida. Personally, we love the eggplant parm pie and Grandma's square. And, for those days when you cannot decide if you want pizza or pasta, order the baked ziti pie. Who says you can't have it all?
My husband swings by and picks up pizza from this restaurants frequently! They have pizza, subs, calzones, strombolis and salads! You can get a slice or a whole pie!  You definitely need to try the Carnivore – Pepperoni, Sausage, Meatball, Bacon. Simply delish!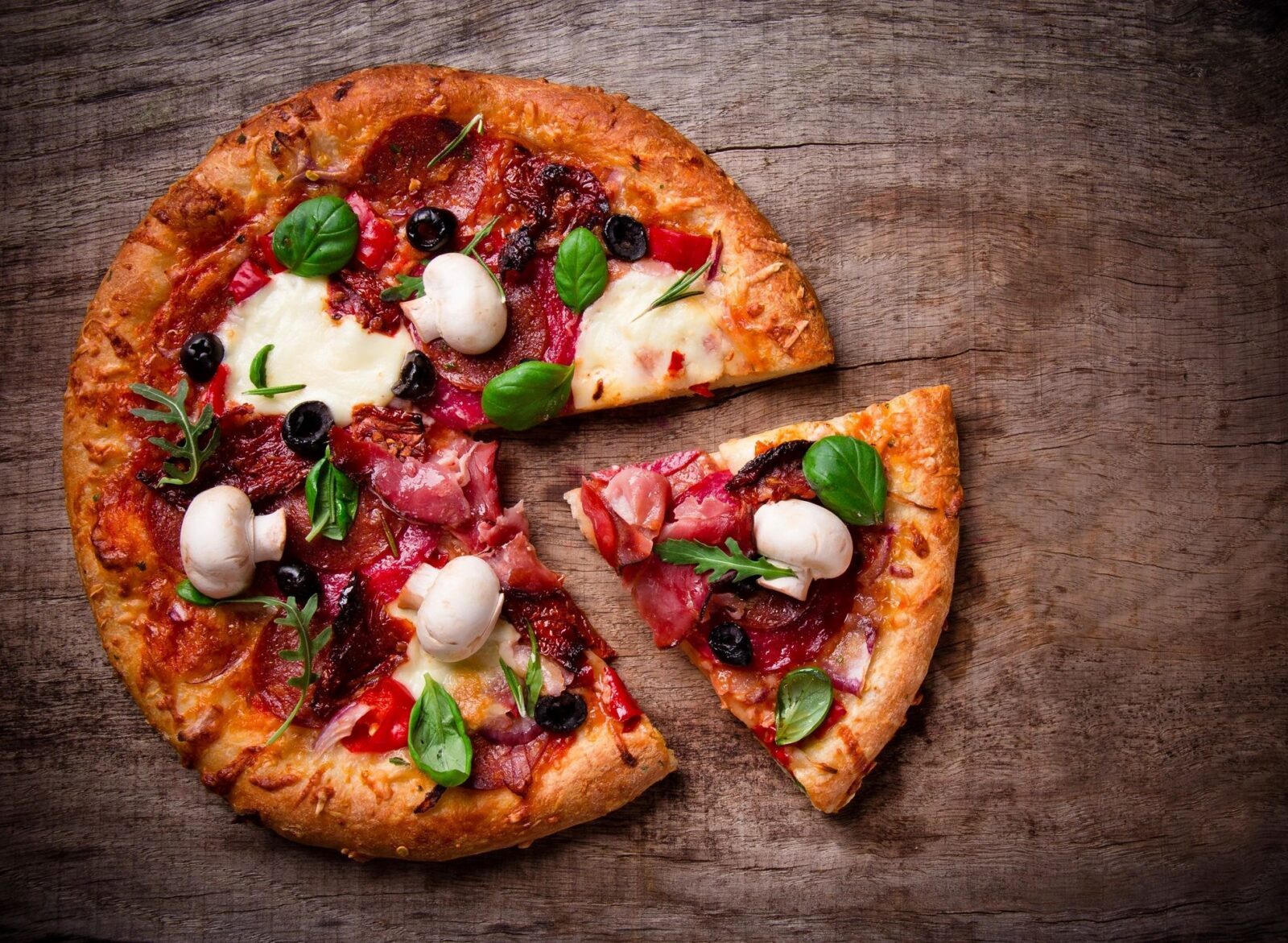 Nick's New Haven Style Pizzeria and Bar
If you have never indulged in "New Haven" style pizza, run — don't walk — to Nick's. There is something special about their thin, crispy, coal-fired crust. Pizza cooked in their brick oven is spectacular. For the true New Haven experience, indulge in Nick's fresh Rhode Island clam pizza. You'll thank us later! In Boca and Coral Springs!
Located on Linton in Delray, this restaurant's history has deep and authentic roots….. in Italy. It only takes one bite of their delightful pizza to appreciate this restaurant's storied background. They are "passionate" about pizza! The "pizza" section of the menu is diverse…diners have to make some tough decisions….margarita, meat lovers, traditional….so many from which to choose! All pizzas are available in 3 sizes. If you can't make up your mind, order a few!
If you're a sauce lover, then Pizza Time in Boca is the place for you! Their sauce is, in a word, perfection! Pizzas come in medium, large, extra large and Sicilian. And, if you're eating lightly, consider one of their "minis". While this spot provides all of the traditional toppings, they also offer an array of gourmet options including, but not limited to, broccoli rabe, kalamata olives, artichokes and roasted peppers. Pick your favorites and enjoy! PS…the hubs frequently buzz's by for a slice on the way home from work!
We always feel like one of the fam when we drop by Tomasso's! This family-owned and operated spot has been a fixture in Boca Raton (on Palmetto, just east of 95) since 1981. An active member of the community, they also provide Boca with some fabulous pizza! They use only the highest quality ingredients and everything is made fresh, in house! Tomasso's invites you to become a regular, offering a rewards program where you can earn free food. Added bonus, if you are looking to just "grab a slice", Tomasso's is your place.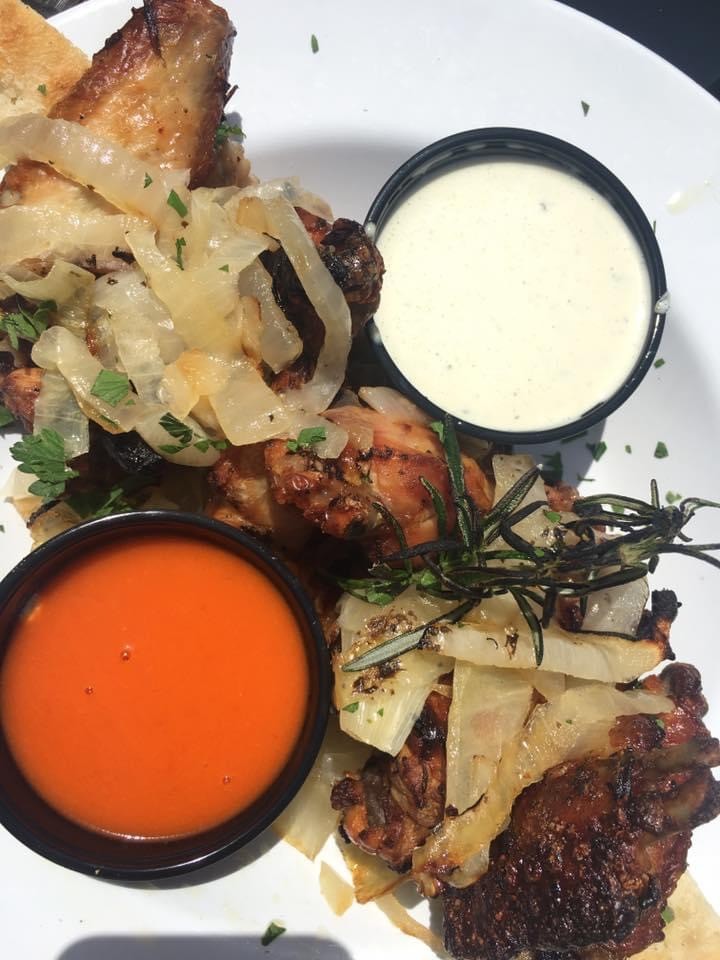 When Tucci's claims "The Char is Flavor", they are telling the truth. There is something irresistible about their crust. At #SoooBoca we can't pass up their white pizza….and we always enjoy the fresh house salad AND an order of "Tucci's wings". (Does that sound like too much food? We don't think so!) The combination of the rosemary and garlic spiced wings topped with caramelized onions and parmesan makes our mouths water.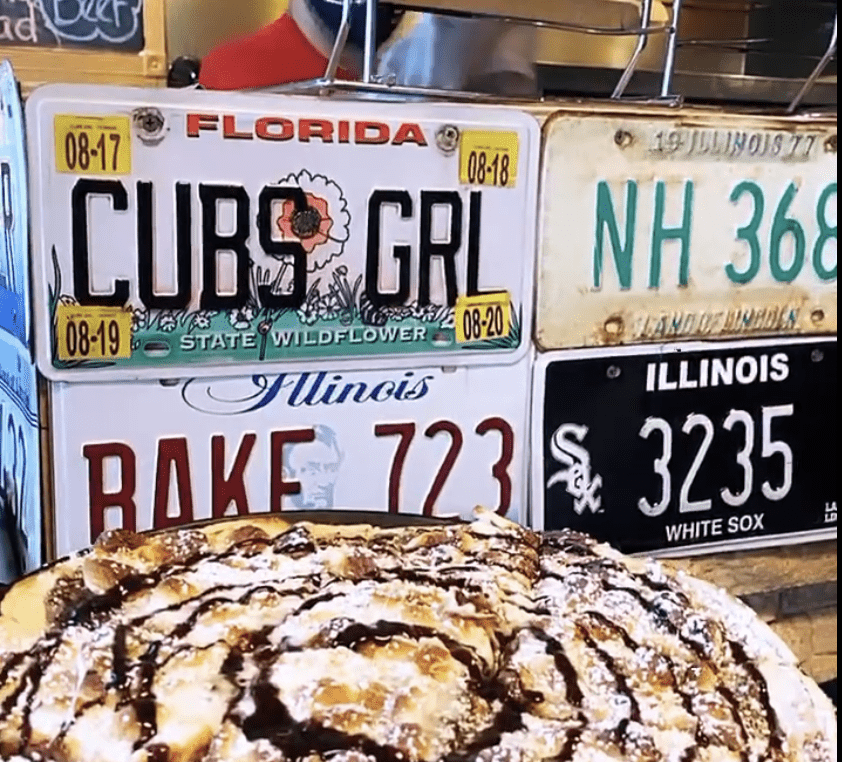 Thin crust Chicago pizza? We have to admit, we didn't know this was even a thing. But, according to the owners of Windy City Pizza, it's not only real, it's a tradition. They shared: "according to Chicago locals, deep dish is for tourists". Their claims are as bold as their pizza. A visit to this Delray shop includes dining on a thin, crispy crust pizza covered in the toppings of your choice. Order one of their specialty pies or create your own. And, don't forget to check out the rest of the menu; it's filled with yummy Chicago favorites. PS…they have S'mores pizza! To die for!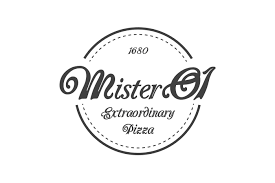 Okay! I have heard raves about this new pizza joint across from Mizner Park! IT DID NOT DISAPPOINT! Here are the deets! From their website: Mister O1 Extraordinary Pizza was born from the idea that an extraordinary pizza requires the utmost attention to detail and the finest ingredients, the necessary tools for an artist to produce a masterpiece.
Chef Renato Viola came to settle in Miami Beach under the O1 Visa category, reserved for those with "Extraordinary Artistic Ability" of internationally acclaimed fame. Recognizing that his talent would be the foundation of a revolutionary pizza joint, he opened Mister O1 with the intention of creating something truly extraordinary.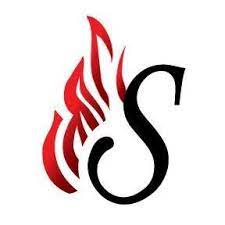 In the Boca Raton – Live, Work, Play Facebook group, several people have raved about Sicilian Oven so we knew we needed to add this to our list! According to their website, Sicilian Oven offers a new way of dining.  Many of these recipes have been handed down from generations through the DiSalvo and Garavuso families. We do this because we love it. You will not only love the taste, you will taste the love.

Rara's Pizza
After one bite of his Detroit Style pizza, you can taste Samir's passion for pizza. After much anticipation, Samir finally opened Rara's Pizza & Wings in the Shoppes of Loggers' Run. DSP is a type of Sicilian pizza that has a lighter and pillowy texture than a traditional square pie, baked in automotive pans constructed with blue steel, in the Motor City itself. The caramelized, crispy and chewy cheese crust and savory tomato sauce on top will have you reaching for more. Samir uses only the finest ingredients in his pies, including cheeses from Wisconsin and 24 month aged Parmigiano-Reggiano. Wings are also a specialty on the menu and the blue cheese dressing is made in house and can be addictive! Go check out Rara's in West Boca, it's definitely worth the trip!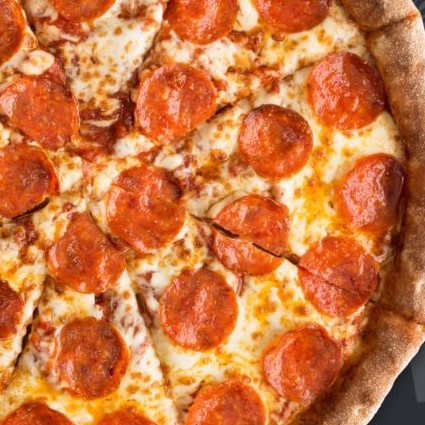 An old Boca Raton High School friend, Grant Averill and his wife Teresa, have recently opened Stoner's Pizza Joint, with only 5 franchises in Florida and this is the first in Palm Beach County. Everything is handmade, nothing frozen. They make the best homemade Ranch dressing, special recipe for our marinara and they smoke their own wings. PS…try their Stoner's Half-Baked chocolate chip cookies for dessert!
There You Have It
If you are looking for the best pizza places in Boca Raton and Delray Beach we have a great list for you! If you couldn't tell, we really love our pizza! Did we miss something spectacular when compiling our list of favorites? If so, please comment and let us know. We are always willing to "take one for the team" and try a new restaurant. And, we would love to share your favorite with our friends and neighbors!
PS…
As always, please reach out to the establishments listed for pricing, updates and details. Trust with readers is very important to me and I strive to only recommend products and restaurants with the best information I can share with my reader's interest in mind.
About Michele Bellisari
Michele Bellisari is the founder of #SoooBoca® Lifestyle & Media based in Boca Raton and a Realtor with Real Broker. If you are thinking of buying or selling real estate in Boca Raton and any of the surrounding cities let her help you out! Thinking of purchasing a vacation home? Michele blogs, vlogs, posts and shares all things Boca Raton, South Florida & Beyond from events, people, food, travel, home decor, fashion, beauty and real estate! You can find more at www.soooboca.com and on all the socials @soooboca. Information in this post should be verified with your accountant, attorney and or financial planner as well as the state of Florida. Information in posts should be verified independently. Information deemed reliable, not guaranteed. 
How Can I Help You Buy or Sell A Property? 
Click to Get Your Home Valuation 
Palm Beach County Neighborhood Snapshots