Get Your Holiday Event Calendars Out!
#SoooBoca has put together a list of holiday events in South Florida and has updated it for 2021. It looks like holiday events and happenings are in full swing this year so check out our big list of things to do in Boca Raton, around the Palm Beaches and South Florida!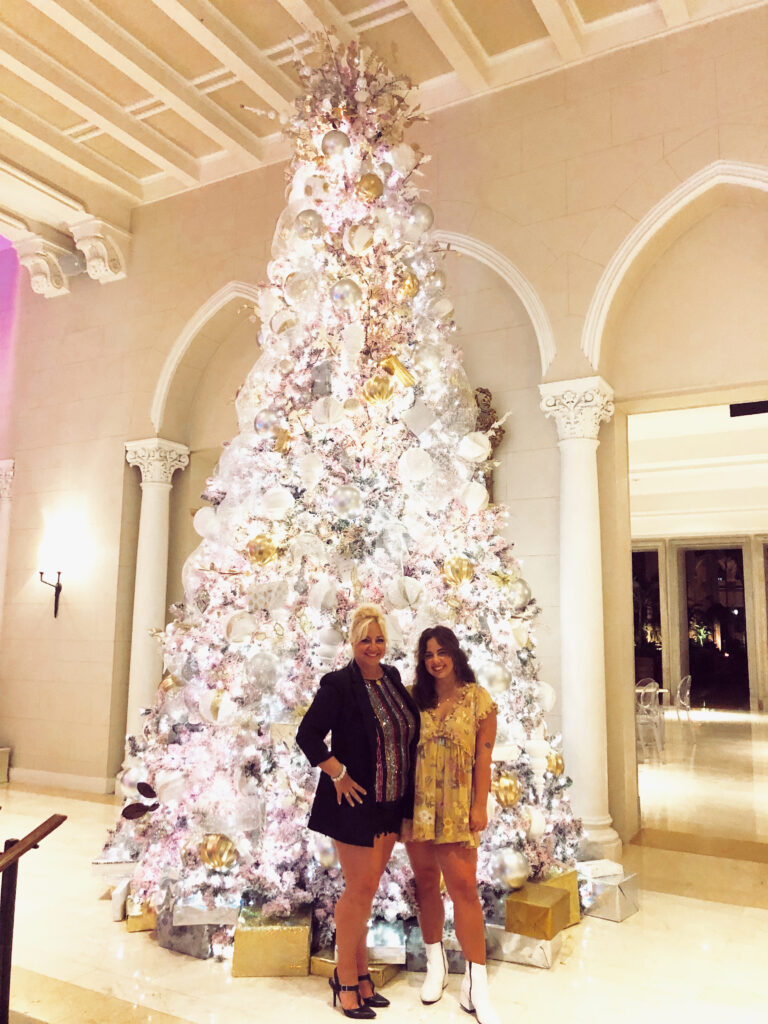 Links to the websites for each of the events have been included. Click on them and confirm the locations and times – you know as well as us, sometimes things change. Plus scroll down and meet some of my blogger friends who have done a fabulous job putting their fun holiday round up of events together for you!
New to our area? Check out the #SoooBoca Youtube channel for more things to do, places to go and events to attend!
You can also check out some of my favorite things on my Amazon store. I have trendy and fun lists of items that you might enjoy for friends and family!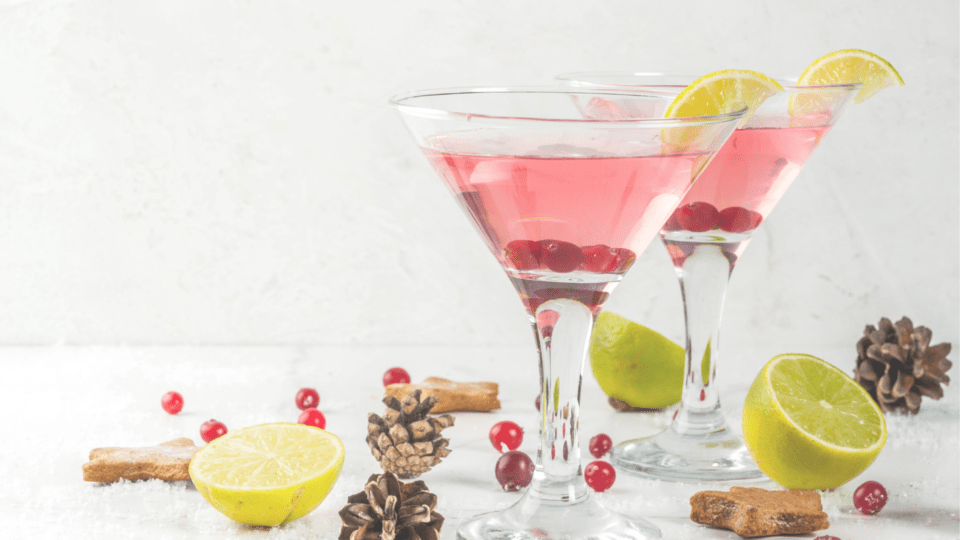 Thankgiving Events
Check out our annual Thanksgiving in South Florida post! At #SoooBoca we love both Friendsgiving and Thanksgiving. We know we are fortunate that we can celebrate at home, dine out or even have a beach Thanksgiving!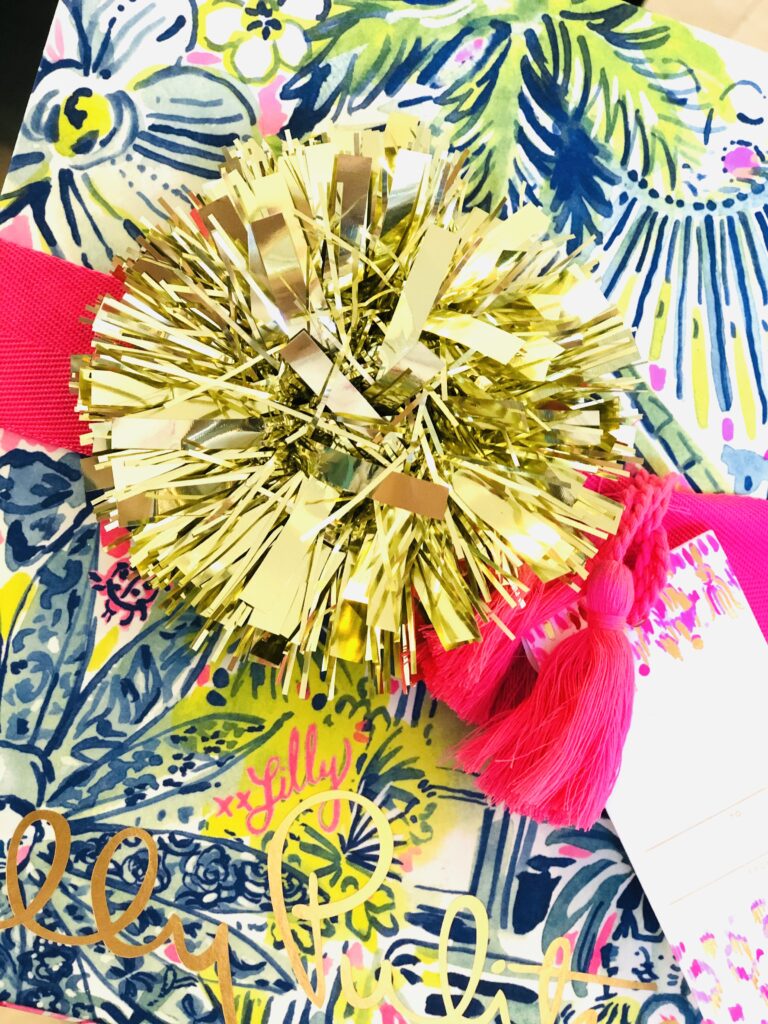 South Florida Holiday Events
A great place to find holiday events in South Florida appears to be on Eventbrite. You can click here to see area celebrations for all of the December holidays!
Discover The Palm Beaches has fun information on the latest events throughout Palm Beach County.
Love Football?
December 20th – 7:30 pm – FAU Stadium
Boca Raton Events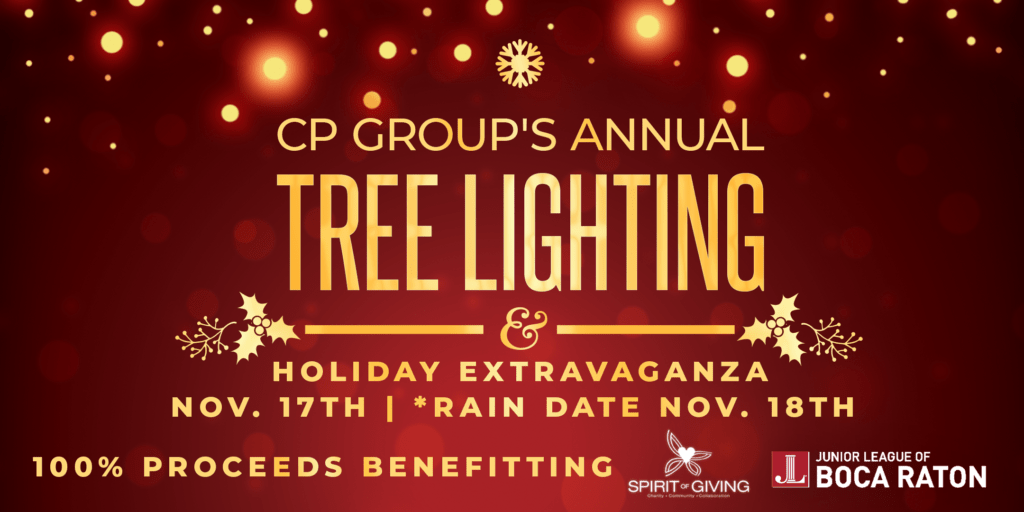 BRIC – Boca Raton Innovation Campus )
Check back for more details on the schedule of events as the big day approaches, including rain date.
Join us for the main event on November 17 [rain date November 18].
The holiday magic begins the moment you enter BRiC's main entrance, transformed as Snowflake Lane. Surrounding the spectacular 40-foot Christmas tree family and friends will enjoy complimentary photo opportunities with Santa, live performances, themed children's activities at Santa's workshop, a delicious line-up of food trucks, and more!
Plenty of FREE parking.
The event benefits Spirit of Giving and the Junior League of Boca Raton, spreading holiday cheer throughout the greater Boca Raton community and beyond.
Live Reindeer and Performances including Cirque Performers.
Admission is Pure Give-Back
General admission is FREE with an unwrapped new toy or discretionary monetary donation to Spirit of Giving, collected upon entry to support the nonprofit's Annual Holiday Gift Drive, bringing joy to thousands of children throughout Palm Beach County.
VIP tickets are available at $50/adult, including access to a VIP hospitality tent, open bar, hors d'oeuvres and other special activations. Kids VIP tickets also be available for $15 each (12 years and under) and will include access to a "Kids Corner" within the tent that will serve up children's treats and beverages. 100% of VIP sales will benefit the Junior League of Boca Raton.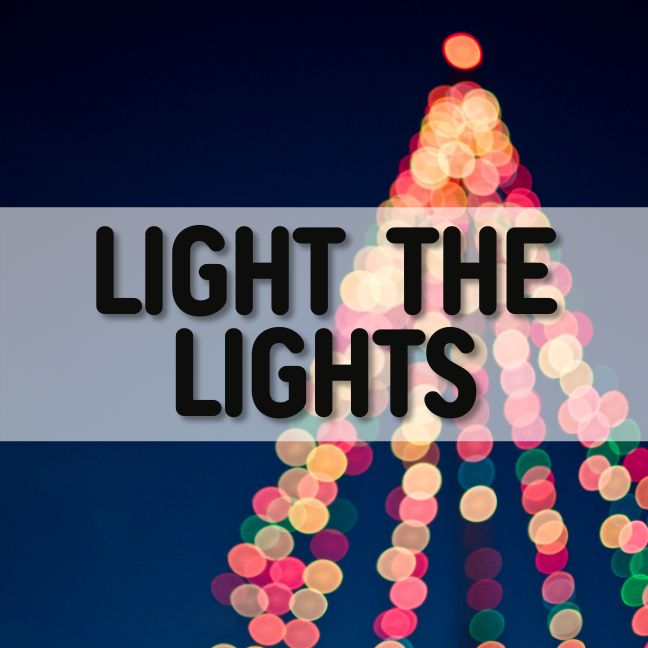 City of Boca Raton
Mizner Park has fun happenings including the holiday tree, virtual visits with Santa Clause and holiday decorations!
The City of Boca Raton tree lighting is back and better than ever at Mizner Park Amphitheater!
Saturday, November 19, 2022
6pm – 9pm | Mizner Park Amphitheater
Light Up Downtown Boca kicks off Saturday, November 19 with "Light the Lights," a FREE celebration featuring a holiday tree lighting, stage show, food vendors, and more.
6pm | Holiday Festival
The Light the Lights Holiday Festival begins!
Holiday Vendors
Holiday Stage Show
DJ Dance Party
Snow Flurries
Photos with Santa (pay at vendor)
Giant Snow Globe photo ops
Trackless Train Rides
Letters to Santa
Make and Takes
Costumed Characters
Food and Beverage Vendors
6pm-7:15pm | DJ Disco Dance Party
Kids "disco" dance party and games, plus snow flurries. Find perfect gifts at the holiday vendor booths and grab some treats.
7:15pm | Ceremonial Tree Lighting
The highlight of the evening will be the ceremonial lighting of the City's tree led by Mayor Scott Singer, which will illuminate simultaneously with Mizner Park's Lighting Display throughout the park.
7:30pm | Holiday Stage Show
"Hollywood Holiday" features singing, dancing and a live band.
Mizner Park transforms into a holiday wonderland, with 50,000 LED lights adorning 75 palm trees throughout the park, plus garland, wreaths, and holiday trimming.
The Light the Lights event is sponsored by the City of Boca Raton, Mizner Park, and WPBF-TV.
Additional Holiday Fun In Boca Raton
Merry in Mizner
Holiday entertainment and strolling pop-ups in Mizner Pak on Friday nights throughout the December from 6pm – 9pm: December 2, 9, 16, 23. Visit the Merry in Mizner page for details.
FAU's Tuba Christmas
Enjoy traditional holiday music performed by tubas and euphoniums in this worldwide tradition.
Sunday, December 4, 5pm – 6pm
Visit the FAU'S Tuba Christmas page for details.
Boca Raton Holiday Street Parade
The Boca Raton holiday street parade is happening too! Wednesday, December 7th from 7:30 pm – 9 pm. The City of Boca Raton shares the following
The 50th Annual Holiday Street Parade will feature more than 70 floats and groups which will entertain viewers as they bring dancing, lighting, and music to Federal Highway in Downtown Boca.
The parade will start at Federal Highway and SE 5th Street, and travel north to the Mizner Park Amphitheater. This year's theme will be "Groovy 70's," as we celebrate the 50th Anniversary (1972-2022).
As a reminder, traffic will be congested in the area as Federal Highway will be closed. Parking for attendees at the City lots listed below is free, ample and highly recommended: 
City Hall – 201 W. Palmetto Park Road
Downtown Library – 400 NW 2nd Avenue
Building Administration – 200 NW 2nd Avenue
And BEFORE the parade, participate in a family-friendly 1 mile "Boca Mile Run" with the Boca Raton Police Athletic League. Details coming soon…
To participate in the Holiday Street Parade with your float, band, vehicle or group click on the link below.
Application Due: November 15, 2022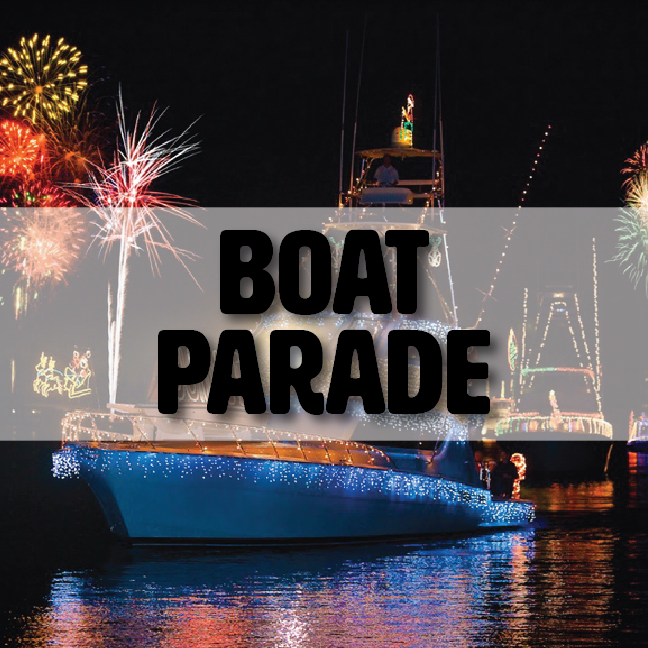 Boca Raton Holiday Boat Parade
Saturday, December 17, 2022 6:30pm – 8:30pm | Intracoastal Waterway. The 48th Annual Holiday Boat Parade lights up the waterways of the Intracoastal beginning at C-15 Canal, traveling south, with bleacher viewing at Red Reef Park. This year's parade features boat entry for participants with $10,000 in cash and prizes in many categories in which to win
Public Viewing Areas

Red Reef Park – 1400 N Ocean Blvd, Boca Raton, FL 33432
* Wildflower Park – 551 E Palmetto Park Rd, Boca Raton, FL 33432
* Silver Palm Park – 600 E Palmetto Park Rd, Boca Raton, FL 33432
* NOTE: Limited parking at Wildflower and Silver Palm Parks.
To participate in the Holiday Boat Parade, click on the link below.
Parks and Rec
Sugar Sand Park Events for all ages during the holiday season!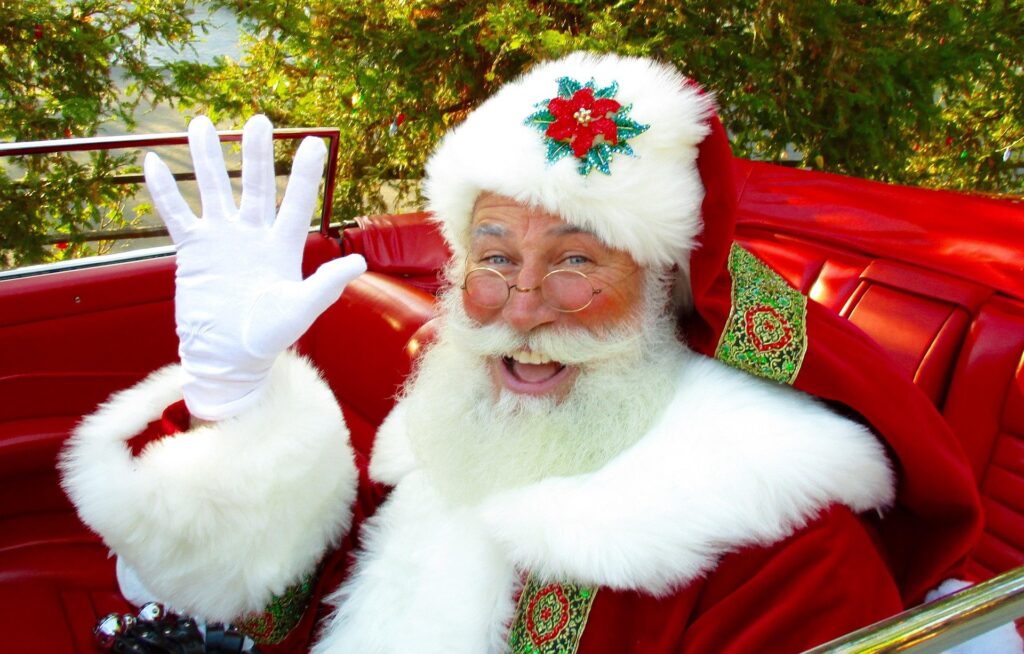 'Tis the Season for Photos with Santa
Santa is back at Town Center Mall in Boca Raton on November 17th! Make sure to check out the website for times and to make a reservation!
Boca Center Holiday Shopping Kickoff
Santa Claus is coming to town! Join us as we ring in the season at Holiday Kickoff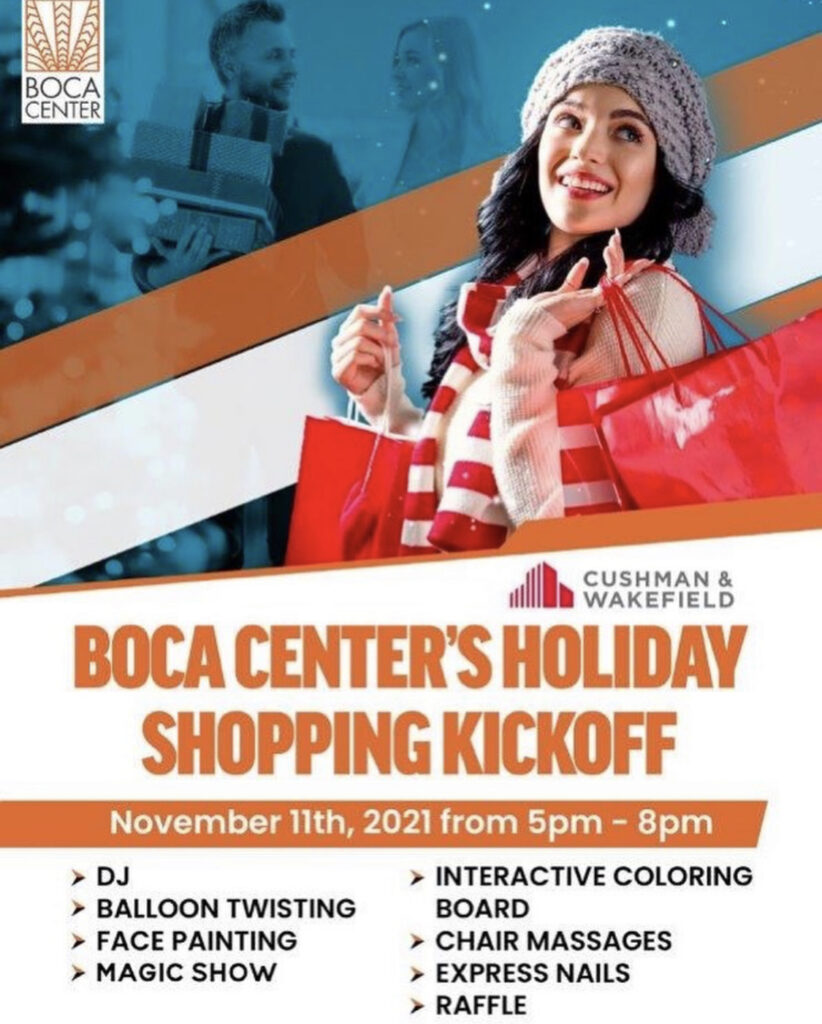 Holiday Shopping Ideas
Did you know the Boca Raton Historical Society has a store? They do and have wonderful Boca Raton based items including Christmas ornaments that showcase locations and history of Boca!
PLUS JOIN IN ON HOLIDAY SIPS & SOUNDS
A music concert of holiday favorites from Jingle Bells and Winter Wonderland to Rock of Ages and Silent Night set in Historic Town Hall. The festive evening includes a sing along!
Thursday, December 8, 2022

Cocktail Reception: 6pm
Concert: 6:45 – 7:45pm

BRHS Members: $60
BRHS Non-Members: $70
Nutcracker Performances in South Florida
Starting with all the amazing The Nutcracker performances in South Florida which start in November and go through December. From Miami to the Palm Beaches there is a performance waiting for you! Many are doing "socially distanced" performances so way to get creative during this difficult time!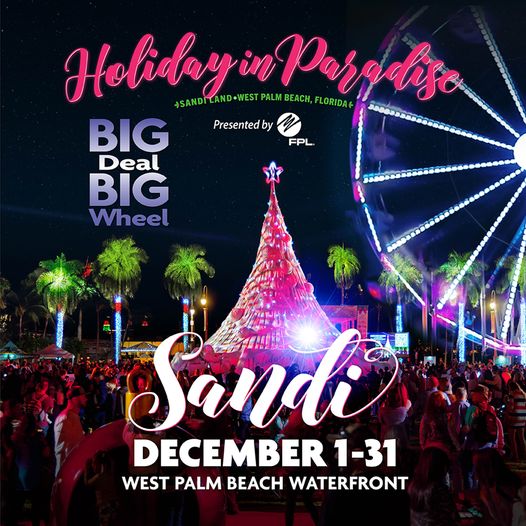 West Palm Beach
The City of West Palm Beach Save the date for the City of West Palm Beach's holiday tree lighting on Thursday, December 2, 2021! Sandi, the 35-foot star of the City's annual Holiday in Paradise campaign will celebrate her 10th birthday with her famed light shows and a cast of supporting characters. Santa will be in attendance to visit with guests and take photos. See you soon, Sandi!
Mounts Botanical Garden (Please check their website for 2022 dates) Mounts Botanical will once again be all a-twinkle on 12 sparkling evenings during the holiday season. Visitors will discover the magic of Mounts at night as thousands of jewel-toned lights illuminate and amplify the lush tropical foliage, majestic trees and signature structures along an easy-to-follow route throughout various garden areas.
Hoffman's Chocolates Winter Wonderland (Please check their website for 2022 dates) If you have never visited this awesome display of lights, make sure you do — and bring your camera. This walk through wonderland is simply beautiful. And, don't forget to grab some yummy chocolate or ice cream on the way out! Visit their website for information on Santa's visits, classes and more!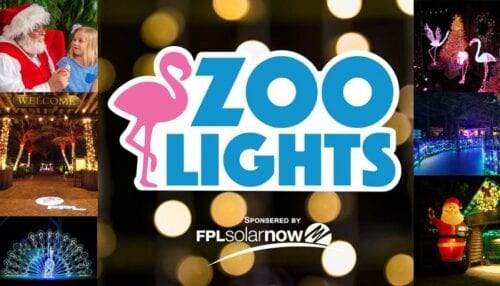 The Palm Beach Zoo –Zoo Lights presented by Florida Power & Light Company is sure to become a Florida holiday tradition for families and friends. For the first time, the Palm Beach Zoo will be illuminated for the holidays with over one million eco-friendly lights. Each evening from 6 – 10pm the Zoo will be aglow with unique themed displays from the entrance through the Florida Wetlands and Tropics of the Americas. The festive holiday fun features photos with Santa, special animal encounters and Mrs. Claus' Kitchen featuring cookie decorating sponsored by Florida Crystals®.
Lion Country Safari – Please check for holiday happenings and hours. Lion Country Safari is situated on nearly 600 acres of natural area and home to over 1,000 animals. A recent study has shown that people can experience measurable benefits to both their mental and physical health by spending time in immersive, naturalistic areas with and around animals. Lion Country Safari's drive-through safari park fulfills these criteria and is an outdoor recreation activity consistent with social distancing guidelines. With no contact admissions, daily capacity limits, mobile preserve audio tour and guide, and additional protocols for providing a healthy and safe environment for our staff, guests and animals, we are excited to open.
Have you subscribed to #SoooBoca Yet? Click here for insider info!
Delray Beach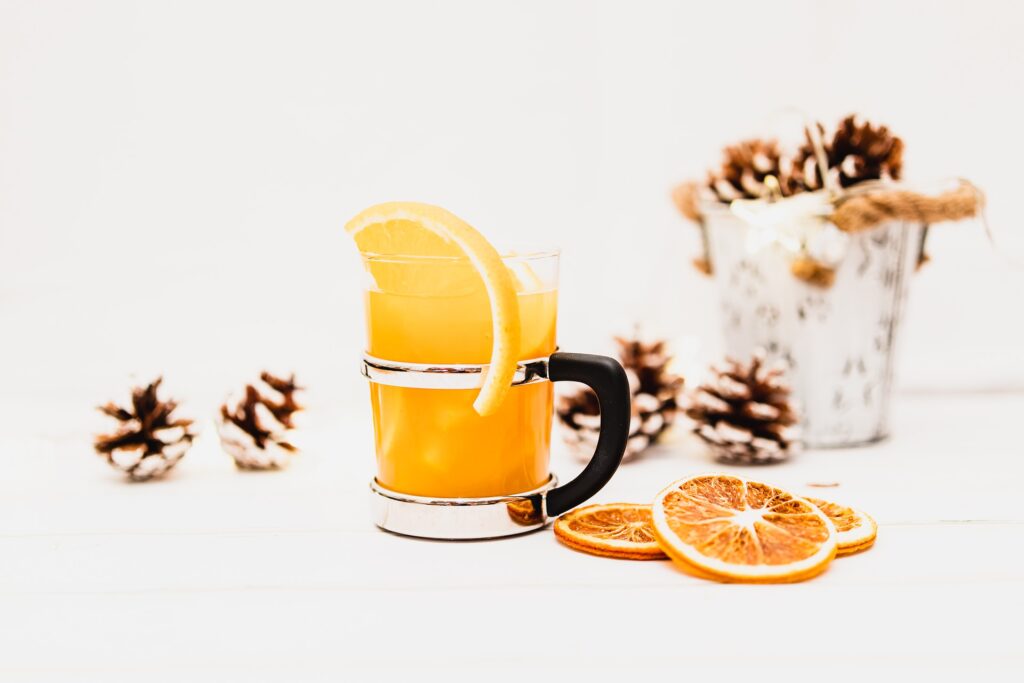 If you love visiting Christmas pop up bars and themed restaurants and more holiday events check out MiamiOnTheCheap and FortLauderdaleOnTheCheap for some great ideas!
Don't forget to buzz by the community calendar section we have set up that will have holiday events in South Florida on them! Click here!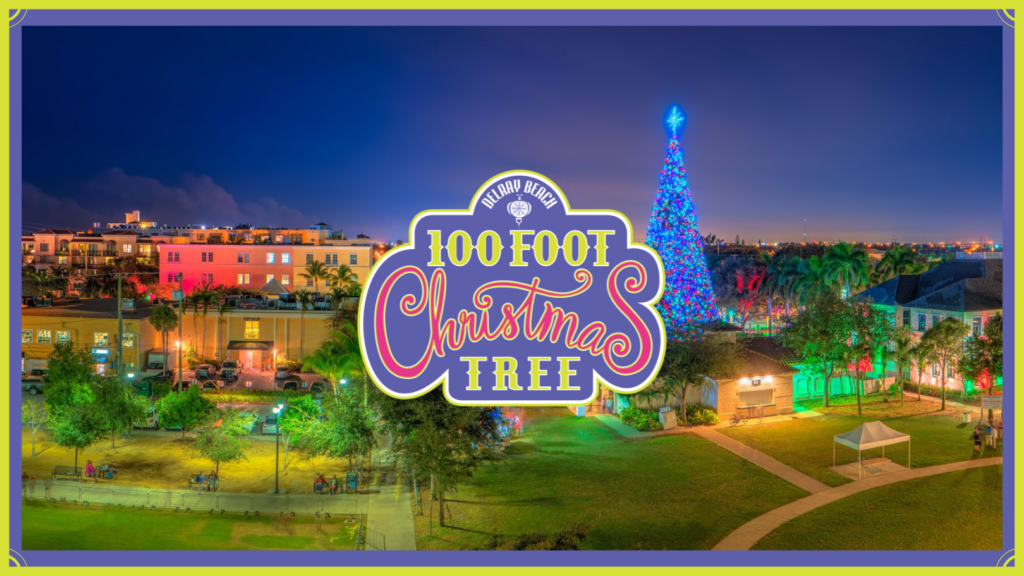 Delray Beach has several events including the The Delray Beach 100 Ft. Christmas Tree is one of the largest and most celebrated holiday events in Palm Beach County. 100 NW 1st Avenue Delray Beach Florida 33444
Boynton Beach
Annual Holiday Boat Parade in Boynton Beach Beautifully decorated boats with travel from the Lantana Bridge to the C-15 Canal in Delray. The festive parade can be viewed from multiple points along the route. If you are going to watch, please bring an unwrapped toy for Toys for Tots.
Broward County & Greater Fort Lauderdale
Fantasy of Lights: This drive through holiday light display is always a favorite. Pile the kids in the car, grab some cocoa, crank up the holiday music and head on over to Tradewinds Park. Visit their website for complete details.
Fort Lauderdale is a ton of fun during the holidays! Check out Sunny.Org for all the holiday activities and fun happening just to the south of beautiful Boca Raton!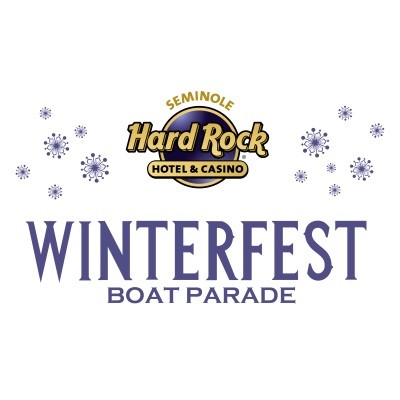 As always, one of the best events of the holiday season is The Seminole Hardrock Winterfest Boat Parade on the intracoastal in Fort Lauderdale! There are plenty of places to watch this spectacular holiday event so check out the deets right here!
Kwanzaa
For Kwanzaa events around South Florida check out Fort Lauderdale on The Cheap and Eventbrite for scheduled activities!
Miami Holiday Celebrations
One of my favorite bloggers, Florida Trippers, has a great list of things happening in the Miami area so check out these festively fun events!
Happy Hanukkah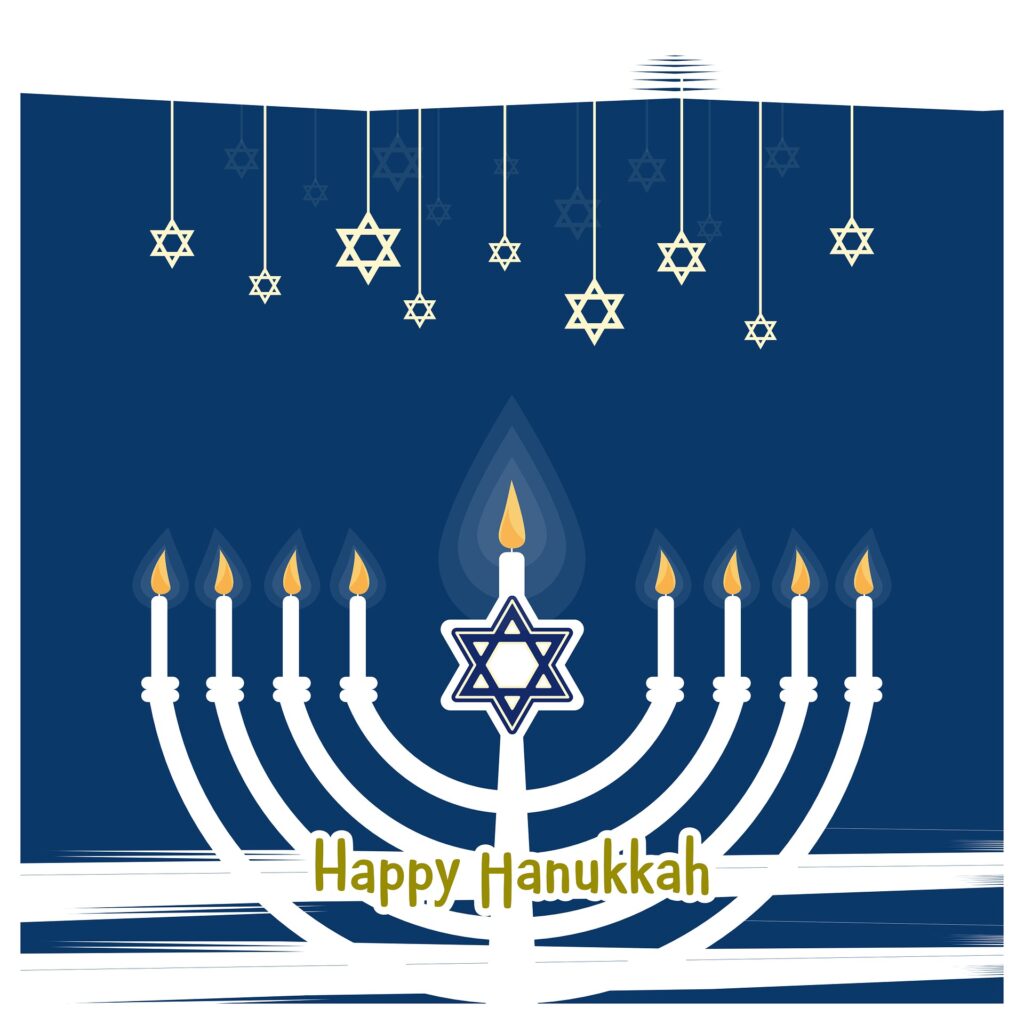 The Matzo Ball Is Back!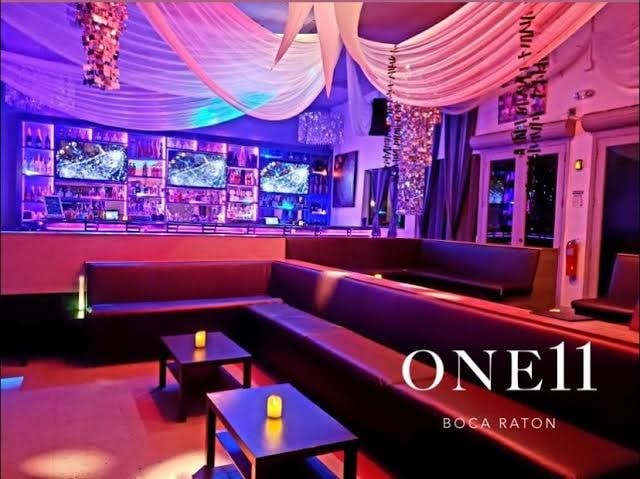 Don't miss the fabulous Matzo Ball right here in Boca Raton and Miami! Such a great event that has been around forever and is on December 24th!
Hanukkah Events
Jewish Federation Calendar of Events – Check in with Jewish Federation for local Hanukkah events around our community.
Light Up The Fourth Night of Hanukkah
At The Shops at Boca Center! Join us Wednesday, December 21 from 5-7:30PM
Do You Have Updates For Us?
If you have any updates for holiday events in South Florida, especially "local" to Boca and the Palm Beaches, please email us directly so we can update this post!
The #SoooBoca Squad wishes you very Happy and Healthy Holidays!
PS…
Give Your Holiday Tree a "Second Chance"
Help give your tree a second chance with the City of Boca Raton Holiday Tree Recycling program from December 26 through the 3rd Sunday in January!
With this program, residents can drop off their "clean" holiday trees at 751 Banyan Trail (east parking lot located adjacent to Mizner Bark Dog Park). The City's Recreation Services Department will pick up the trees and chip them into mulch to be used at the Gumbo Limbo Nature Center. ***Please make sure to remove ALL decorations including lights and tinsel from the tree.***
For single-family residents who are not able to drop off trees for recycling, please be sure to remove all decorations and place trees in the swale for regular vegetation collection. For additional information please call 561-393-7810.
As always please confirm all information in this post with the event coordinators.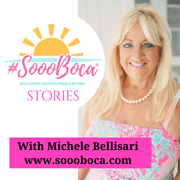 About Michele Bellisari
Michele Bellisari is the founder of #SoooBoca® Lifestyle & Media based in Boca Raton and a Realtor with Real Broker. If you are thinking of buying or selling real estate in Boca Raton and any of the surrounding cities let her help you out! Thinking of purchasing a vacation home? Michele blogs, vlogs, posts and shares all things Boca Raton, South Florida & Beyond from events, people, food, travel, home decor, fashion, beauty and real estate! You can find more at www.soooboca.com and on all the socials @soooboca. Information in this post should be verified with your accountant, attorney and or financial planner as well as the state of Florida. Information in posts should be verified independently. Information deemed reliable, not guaranteed.
.