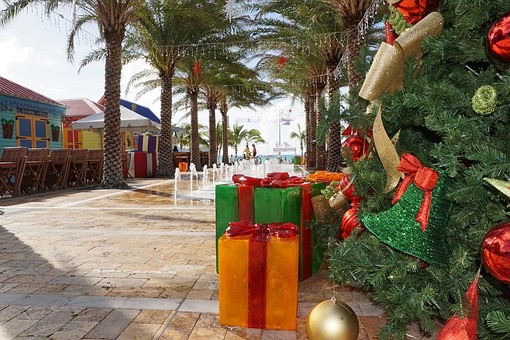 HO HO HO and Happy Holidays! Lets get this Season started! 
#SoooBoca's  Five in the Hive +++ list for fun events around beautiful Boca Raton this holiday season!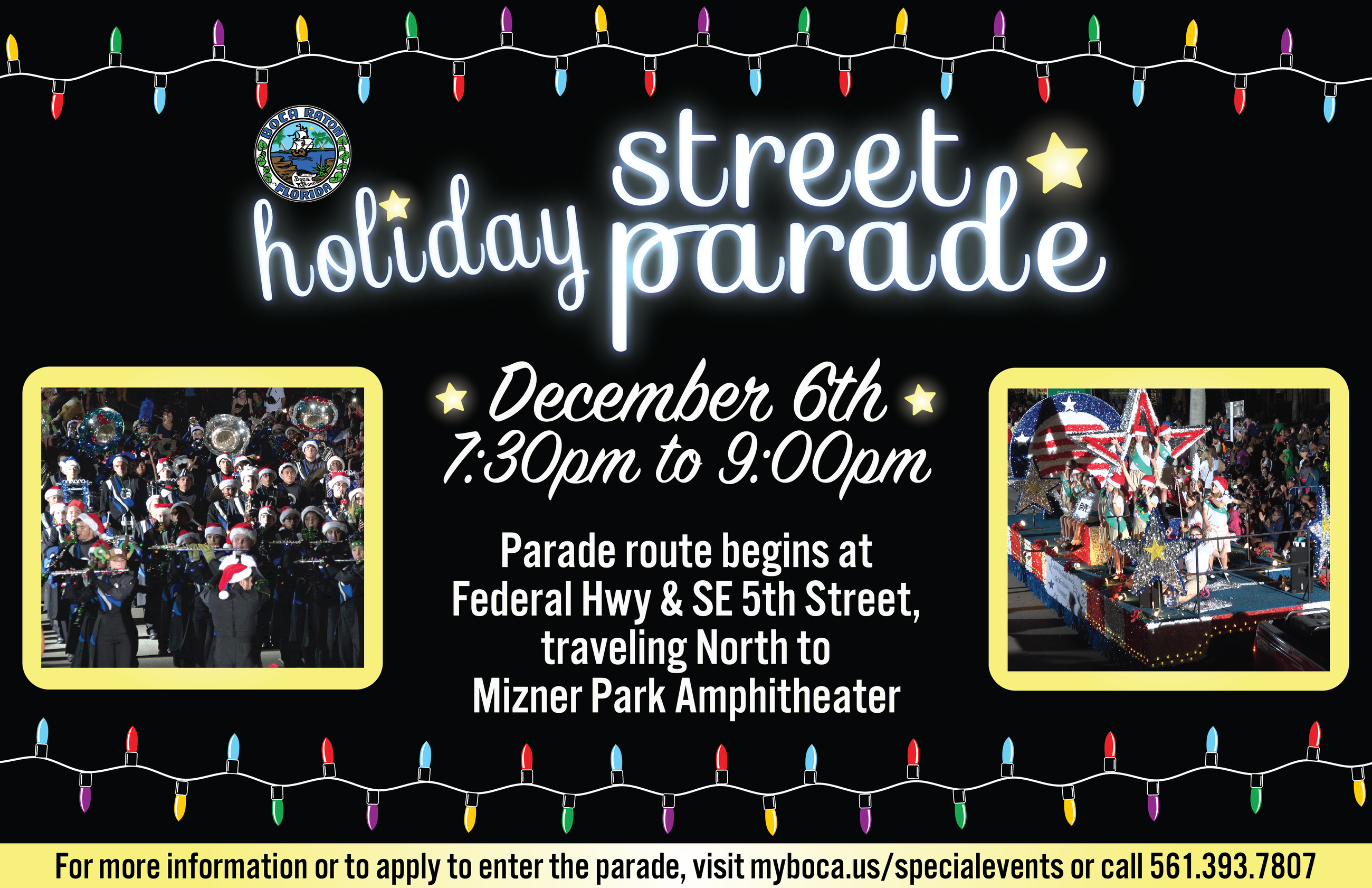 For those of you "new" to Boca, after the tree lighting at Mizner Park, the annual street parade is a great kick off to holiday season festivities!
The 47th Annual Holiday Street Parade in Downtown Boca is fun for all ages! It is truly a community gathering and a great time to see friends you have not seen all year!  The theme this year is"Light Up Boca," and is on Wednesday, December 6 from 7:30 p.m. – 9:30 p.m.  The parade will move from SE 5th Street to North Mizner Park Boulevard with grandstand viewing at Sanborn Square. Definitely take advantage of Round the Town to pick you up and drop you off!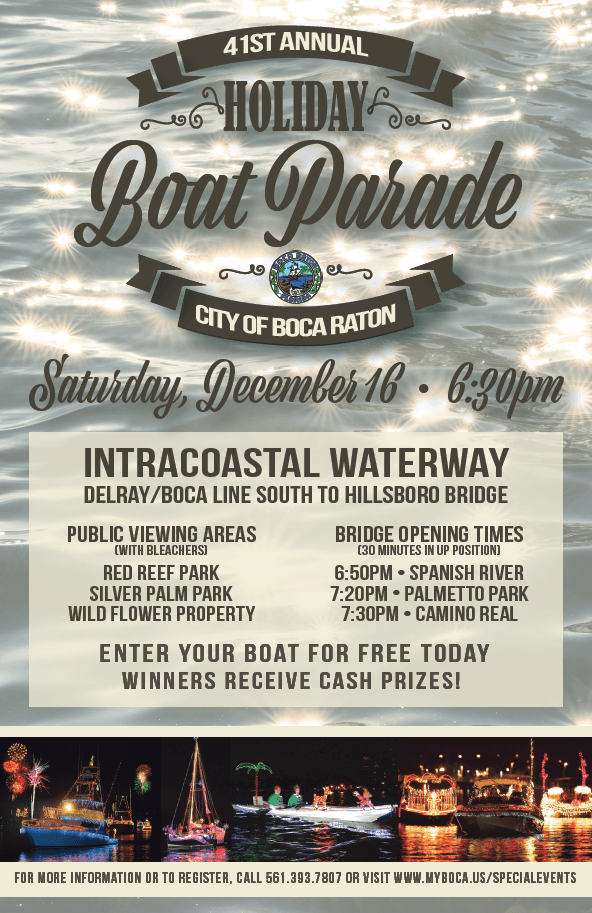 The 41st Annual Intracoastal Boca Raton Boat Parade is on Saturday, December 16, 2017 from 6:30 -8:00. This is a city sponsored event that starts at the C-15 canal which is on the Boca/Delray border. Boats, dinghies and yachts travel south towards the Hillsboro Bridge and then turn around and come back. It is a winter wonderland of lights, laughter and very unique to our South Florida holiday traditions.
If you want to enter the parade it is FREE so click on the link and check out when the captains meeting is. By the way…did you know there is $10,000.00 is cash and prizes to be won in a variety of different categories? So get your kayak ready to go peeps! Let the decorating begin!
There are three designated viewing areas at Red Reef Park, Silver Palm Park and The Wildflower Property and The City of Boca Raton will also be collecting new, unwrapped toys to benefit Toys for Tots at these areas.
The following Intracoastal bridges will be closed to vehicle traffic for approximately 45 minutes each as follows:
Spanish River – 6:50 p.m.
Palmetto Park Road – 7:20 p.m.
Camino Real – 7:30 p.m.
(You can see other boat parades including the Ft. Lauderdale Winterfest Boat Parade December 9, 2017 starting in the Downtown Area at 6:30 PM)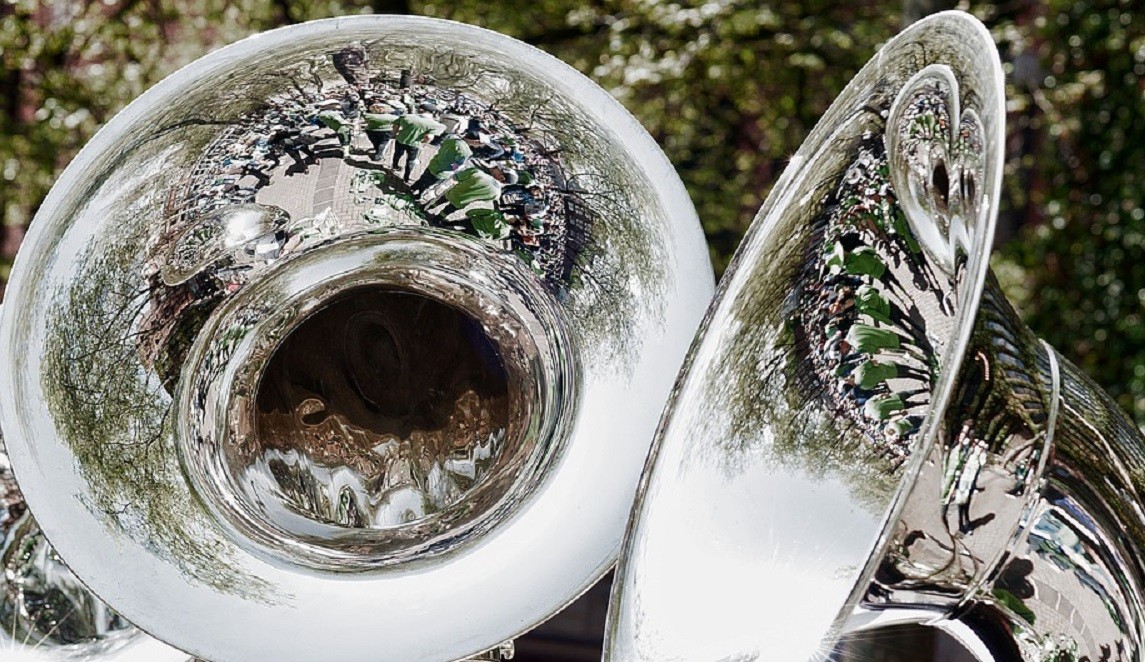 Downtown Boca has the FAU Tuba Christmas at the Mizner Park Amphitheater December 10th a not to miss concert that is festive and full of fun!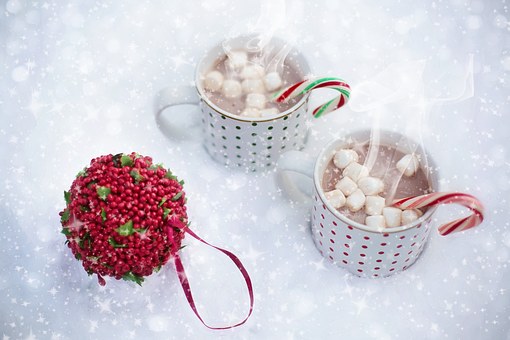 Although the main factory is in Lake Worth, Hoffmans Chocolates is an "old Boca" fan fave so here is something for all the chocoholics out there and of course the amazing Hoffmans Chocolates has their 27th Annual Winter Wonderland happening now until December 30th and Chanukah Menorah Lighting on December 12th. All of which is FREE to the public.  Plus if you love ice skating check out Panthers in Palm Beach  in the parking lot at Hoffmans (there is a fee). Fun fact…Hoffmans has been a chocolate lovers staple in our area since 1975.

Holiday Fun-Tacular hits the town December 22 – January 6th at Sugar Sand Park so check out all the activities that will be happening during school break! Classes, shows, art plus the Explorium Winter Break Blast to keep the kids entertained and parents can keep their sanity:)

A fun event for singles will be happening in Boca with the annual The Little Red Dress Party – December 8th at the Waterstone Resort and Marina and you better think now if you have been "naughty" or "nice" cuz Santa will be attending too!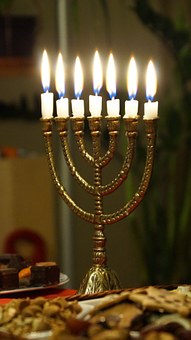 This is the 10th year for the Donna Klein Jewish Academy Dreidel Drive  and Jewish Adoption And Family Care Options (JAFCO) to benefit kids that have been abused. This event runs through December 8th.
Our sister city to the north of us is have a Menorah Lighting at Old School Square on Tuesday, December 12th … seating is limited so get there early!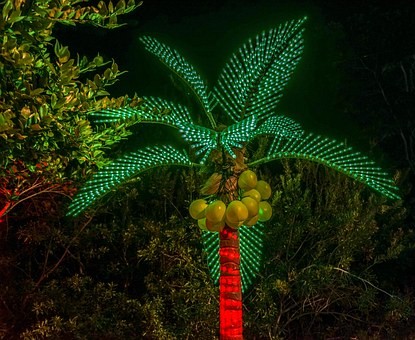 There are literally tons of fun events happening in #SoooBoca and around our area from the sassy Palm Beaches to fabulous Fort Lauderdale…here is a link to shows in South Florida for you to check out!
And for football lovers all around South Florida the annual Cheribundi Tart Cherry Boca Raton Bowl is happening on December 19th get your tickets through Florida Atlantic University ticket office! Fun for all including a fabulous fan fest!
We are adding events to our Facebook page so buzz by that and the Buzz in Boca #SoooBoca event calendars  for constant updates!
The #SoooBoca Squad wishes you very Happy Holidays!  If you have not yet watched our YouTube channel buzz on by!

PS…let us know about any great Boca events during December so we can add to our calendar…message us on Facebook!
You might also like