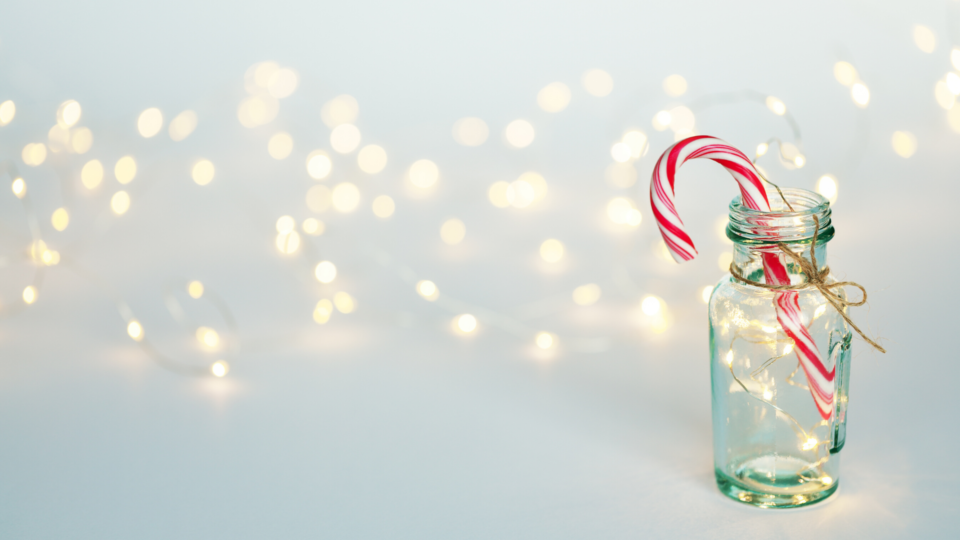 HO HO HO and Happy Holidays!
Lets get this Season started!
#SoooBoca has put together a list of holiday events in South Florida. Because we know you like to celebrate as much as us, we've included holiday happenings held beyond the Boca Raton city limits.
Events below begin in November and running through the end of December. We attend different things all month long so for in the moment updates make sure to follow the #SoooBoca Instagram account for stories, lives and posts!
Links to the websites for each of the events have been included. Click on them and confirm the locations and times – you know as well as us, sometimes things change. Plus scroll down and meet some of my blogger friends who have done a fabulous job putting their fun holiday round up of events together for you!
New to our area? Check out the #SoooBoca Youtube channel for more things to do, places to go and events to attend!
Holiday Events and Happenings!
Starting with all the amazing The Nutcracker performances in South Florida which start in November and go through December. From Miami to the Palm Beaches there is a performance waiting for you!
Have you subscribed to #SoooBoca Yet? Click here for insider info!
Hoffman's Chocolates Winter Wonderland If you have never visited this awesome display of lights, make sure you do — and bring your camera. This walk through wonderland is simply beautiful. And, don't forget to grab some yummy chocolate or ice cream on the way out! Visit their website for information on Santa's visits, classes and more!
Fantasy of Lights, November 27th – December 31st, 6:00 – 10:00pm: This drive through holiday light display is always a favorite. Pile the kids in the car, grab some cocoa, crank up the holiday music and head on over to Tradewinds Park. Visit their website for complete details.
Miracle on Delray Beach, Death or Glory Bar This "Pop-up-Bar" (located inside Death or Glory at the Falcon House) is open 4:00pm to 2:00am daily during the holiday season. If you are looking for a spot to enjoy a an adult beverage (we are) in the most fun location, this is it. Try one of their specialty cocktails amid some fabulous holiday decor.
Don't forget to buzz by the community calendar section we have set up! Click here!
FREE Event – 12/5/2019 5:30 pm – 9:00 pm The Delray Beach 100 Ft. Christmas Tree is one of the largest and most celebrated holiday events in Palm Beach County, and has been for the past 26 years! 100 NW 1st Avenue Delray Beach Florida 33444
Saturday, December 7th 5:00 PM -11:00 PM, Ticketed Event
Join hundreds of your favorite friends dressed as Santa, Hanukkah Harry, and Mrs. Claus this holiday season. Located at Mizner Park Amphitheater for our 1st Annual Jingle Jam Fest. Enjoy live entertainment, food trucks and a VIP Tent! Entertainment line up TBA soon! 18 To Jingle 21 To Jam – Must be 21+ to drink. Please drink responsibly. Tickets:HERE 18+
Spend your Sunday with Brunch, Beats, and Brass at Mizner Park Amphitheater Sunday Jazz Brunch, soak up some sunshine, Jazzy tunes. Come hungry, we will have brunch food trucks, and a mimosa and Bloody Mary bar. Seating will be available, guests are encourage to bring their own chairs and picnic blankets. Ed Calle performing two sets.
Lynn University Gingerbread Holiday Concert, December 8th, 3:00 pm:This fabulous holiday sing-a-long concert is fun for all members of the family. The concert begins at 3:00, but you can take a picture with Santa at 2:00. Purchase tickets on their website.
Tuba Christmas, December 8th, 5:00pm: Visit the Mizner Park Amphitheater for this holiday concert. Bring you chairs and blankets and enjoy the holiday music. This event is free! Check out one of Mizner's fabulous restaurants for dinner after the show.
49th Annual Holiday Street Parade in Downtown Boca, December 11th, 7:30 – 9:00: With a theme of the Sights & Sounds of Broadway, this annual favorite is sure to put you in the holiday spirit. The parade begins at Federal Highway and SE 5th street and travels to the Mizner Park Amphitheater. Grab you spot on the street early and enjoy the music and floats!
December 15th – Entering your boat in the 43rd Annual Boca Raton Holiday Boat Parade is the perfect way to experience the Holiday season! Otherwise, enjoy the parade, food, and drinks from Red Reef Park (west), the Wildflower Property, or Silver Palm Park viewing areas. Bridges are held in the up position for approximately 45 minutes during the parade. Please avoid these areas during estimated closing times to avoid traffic delays. The estimated bridge closing times are: • 6:50pm – Spanish River • 7:20pm – Palmetto Park • 7:30pm – Camino Real
Mounts Botanical will once again be all a-twinkle on 12 sparkling evenings during the holiday season. Visitors will discover the magic of Mounts at night as thousands of jewel-toned lights illuminate and amplify the lush tropical foliage, majestic trees and signature structures along an easy-to-follow route throughout various garden areas.
48th Annual Holiday Boat Parade in Boynton Beach December 13th, 6:00 pm: Beautifully decorated boats with travel from the Lantana Bridge to the C-15 Canal in Delray. The festive parade can be viewed from multiple points along the route. If you are going to watch, please bring an unwrapped toy for Toys for Tots.
Delray Beach Holiday Parade, December 14th, 6:00pm: The city of Delray is hosting its annual parade, "Seas and Greetings" down Atlantic Avenue. Arrive early and grab some prime real estate! Maybe plan to grab dinner and drinks when the parade is over!
Sugar Sand Park Events for all ages during the holiday season!
The Palm Beach Zoo Lights, December 5th -29th –Zoo Lights presented by Florida Power & Light Company is sure to become a Florida holiday tradition for families and friends. For the first time, the Palm Beach Zoo will be illuminated for the holidays with over one million eco-friendly lights. Each evening from 6 – 10pm the Zoo will be aglow with unique themed displays from the entrance through the Florida Wetlands and Tropics of the Americas. The festive holiday fun features photos with Santa, special animal encounters and Mrs. Claus' Kitchen featuring cookie decorating sponsored by Florida Crystals®.
Santa Toy Delivery, December 14th and 15th, 9:00am – 2:00 pm: The Firefighters and Paramedics of Boca Raton will run their toy delivery event. Imagine how excited your child will be to have a gift delivered to their house. Check out their website for details on the process and timing.
Christmas With the Chimps, Lion Country Safari, December 19th, 10:30am: Those participating in this event are encouraged to arrive early. Visit the park and watch the chimps receive their holiday gifts from Santa! More information is available on their website.
Cheribundi Tart Cherry Boca Raton Bowl, December 21st, 3:30 pm: Love football? If so, this is not to be missed. Held at FAU Stadium, this game is the BEST way to experience Football and beautiful weather. Details on all things Cheribundi are available on their website.
Happy Hanukkah
Annual Menorah Lighting – Shops at Boca Center December 23rd 5:30 pm – 7 pm
More Events From Local Mom Bloggers
Lastly, since we cannot include every event happening we tapped into some fabulous local South Florida mom bloggers, Modern Boca Mom and Palm Beach Moms who have put together their own holiday event guides to help you out when planning your calendar!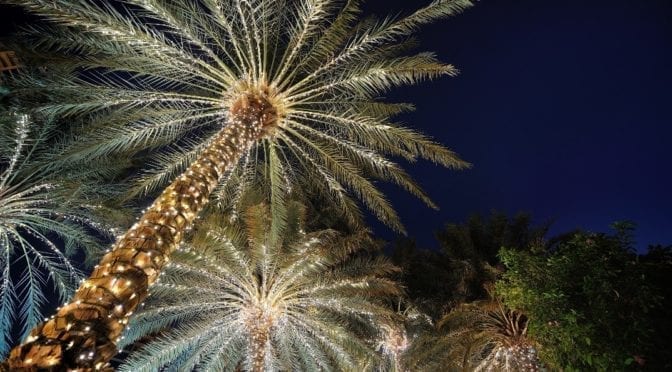 2019 South Florida Holiday Events Guide From Modern Boca Mom
Holiday Fun in The Palm Beaches – Palm Beach Moms
Wow! Tons of events to enjoy with options all around South Florida this the holiday season. Keep your eyes open for us as you celebrate and make sure you say hello!
The #SoooBoca Squad wishes you very Happy Holidays!
PS…
Give Your Holiday Tree a "Second Chance"
Help give your tree a second chance with the City of Boca Raton Holiday Tree Recycling program from December 26 through the 3rd Sunday in January!
With this program, residents can drop off their "clean" holiday trees at 751 Banyan Trail (east parking lot located adjacent to Mizner Bark Dog Park). The City's Recreation Services Department will pick up the trees and chip them into mulch to be used at the Gumbo Limbo Nature Center. ***Please make sure to remove ALL decorations including lights and tinsel from the tree.***
For single-family residents who are not able to drop off trees for recycling, please be sure to remove all decorations and place trees in the swale for regular vegetation collection. For additional information please call 561-393-7810.
As always please confirm all information in this post with the event coordinators.

You might also like