A Florida Dessert Staple!
Okay, we admit it. At #SoooBoca we LOVE dessert. And, because we live in Boca Raton and sunny South Florida, it should come as no surprise the key lime pie is one of our favorites. Because we are so dedicated to sharing the best South Florida has to offer with you, we did some research into the most delicious key lime pies in the area. Some we have had the pleasure of tasting personally while others came highly recommended. All we can say is that we are determined to try them all!
Kermit's Key Lime Pie
When something is available on Goldbelly you know it's in high demand. Kermit's key lime pies are available on the foodie website for shipping across the country. This pie is unbelievable. The totally sour key lime part is balanced by the creamiest whipped cream. It hits every note perfectly. And, for our friends with dietary restrictions, Kermit's offers a gluten-free version. Hooray! Pie for everyone!
Blond Giraffe Key Lime Pie Factory
When your key lime pie has been featured on The Food Network and The Travel Channel, you must be doing something right. The Blond Giraffe Key Lime Pie Factory is located in Tavernier, in the Florida Keys. Their website says they "have a passion for key lime pies" and "their job is to make people happy". If that doesn't say it all, we don't know what does. Their pies are made fresh daily, on-premises, and reviews are out of this world!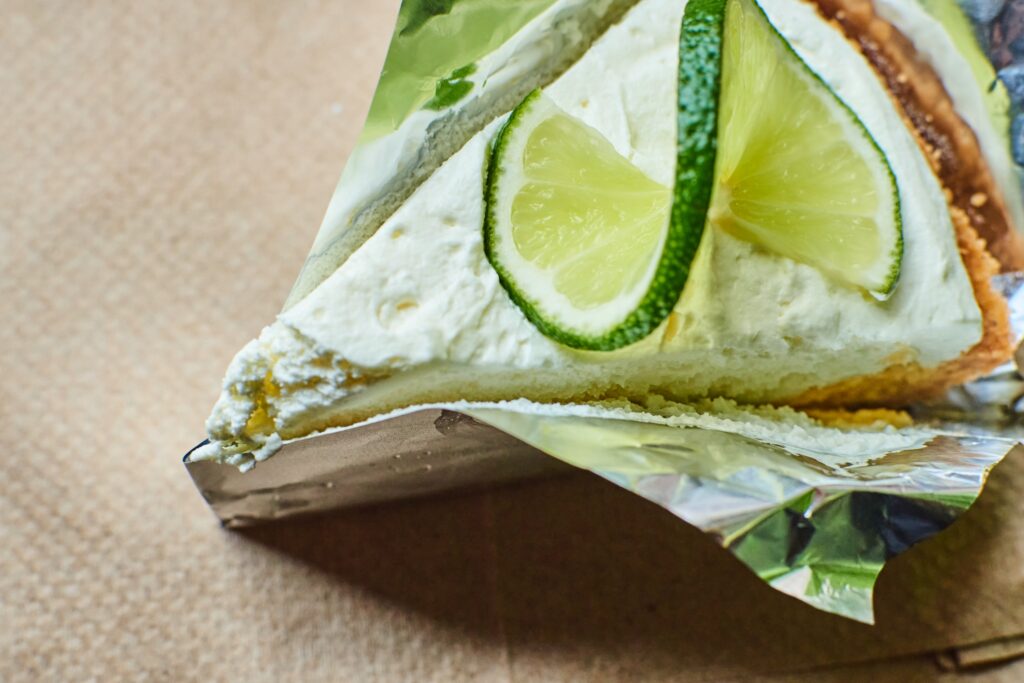 South Florida Top Spots
Joe's Stone Crab
Known across the country for their awesome stone crabs, Joe's is no slouch when it comes to dessert. And, their key lime pie has quite a following. We are big fans. The pie is the perfect combination between tart and sweet and the ideal way to end your meal at this spectacular restaurant. While we suggest a trip to Miami, you can even get this pie delivered to your home.
Bob Roth's New River Groves
Located in Davie on Griffin Road is Bob Roth's New River Groves. This awesome shop sells tons of fresh fruit and Florida favorites, including Terry's Pies. The key lime pie, made in-house, is well-known as one of the best ever. Trust us, it's worth a drive to Davie just to enjoy this indulgent dessert. These pies are one of the most popular items. Visit the grove early to make sure they don't sell out!
Beach House Pompano
This fun Pompano Beach restaurant not only has great food and a spectacular view, but it also has some pretty yummy key lime pie. In fact, members of a Facebook group dedicated to South Florida food repeatedly shared its name in response to the question "where can I get the best key lime pie?" While there is no meringue on top, it does feature ground pecans in their graham cracker crust. We're putting it on our list of must-haves!
Kaluz
In that same Facebook foodie group, Kaluz was often cited for their awesome key lime pie. The restaurant is a favorite of those of us at #soooBoca. And, their menu describes it as a "traditional key lime pie, graham cracker and pecan crust, whipped cream." We're making reservations as we speak!
Luff's Fish House
If you don't want to travel far, but do want to enjoy authentic key lime pie, head to Luff's in Boca. This super "high" pie is actually baked in a springform pan. And, instead of a whipped cream topping get ready for some yummy meringue. Honestly, our only complaint about this decadent treat is that we can't finish a serving, because it's so rich and yummy…..but we really, really want to! Visit this awesome restaurant and be sure to leave room for dessert.
Grammas Bakery
If you are in Delray Beach, make sure to to drop by this lovely spot! Gramma's offers fresh baked bread, homemade Key Lime pie, cakes, pastries and cookies. Everything is made from scratch every morning.
Old Key Lime House
With a name like Old Key Lime House, you'd expect the key lime pie to be top-notch. And, you'd be right. This Lantana restaurant's pie is one of our local favorites. Their homemade key lime pie has been called "Best in Palm Beach". Take just one bite and you'll know why. It is delicious!!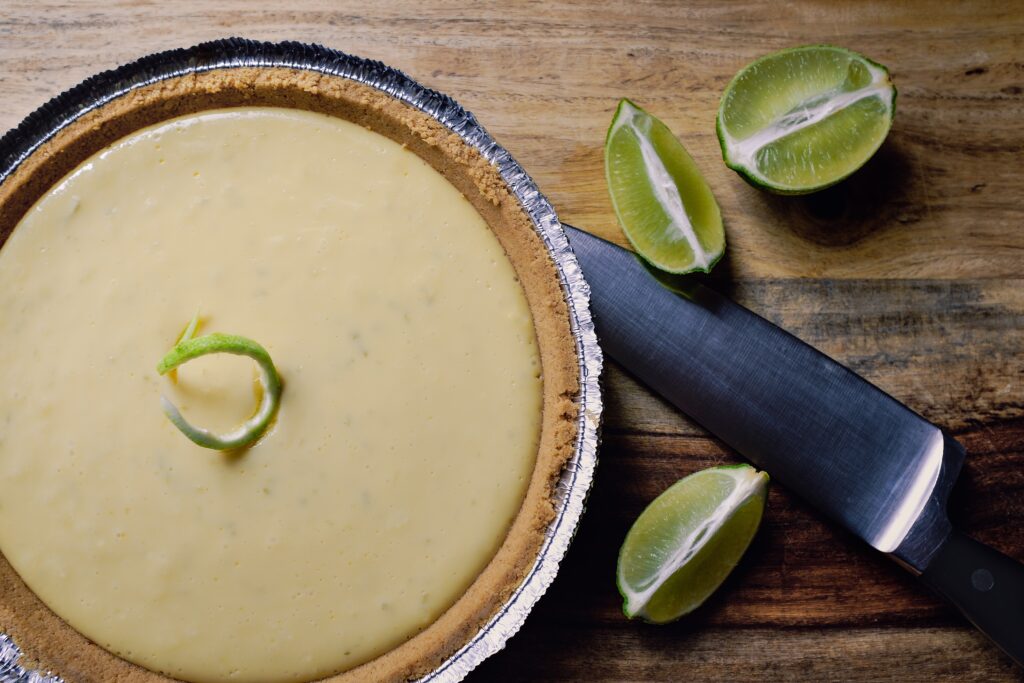 Grocery and Gourmet Markets
Publix
Yes, we said it. In our search for feedback for the best key lime pie in Florida, so many of our friends firmly responded "Publix". We know that those from out of state don't understand the high-quality baked goods that Publix provides. Whenever visitors ask for bakery recommendations, and we send them to Publix they are mystified. But one bite of their yummy treats and they are sold. Apparently, their key lime pie is just as good as their chocolate chip cookies and birthday cakes. Even better, they are super convenient and reasonably priced. Pick one up today!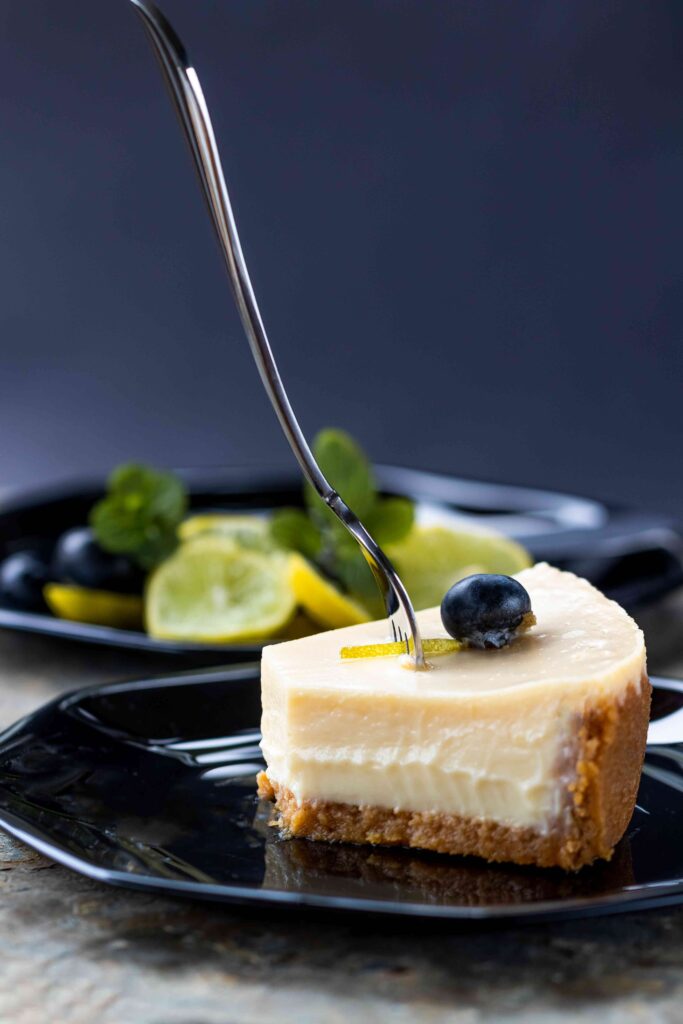 Recipe's for You
While there are so many places to get a sensational key lime pie in South Florida, we know that some of you are sold on homemade. So, we are including a link to this incredibly well-regarded recipe from Martha Stewart, who seems to be able to do everything well. We love this recipe because it gives you the option of whipped cream or meringue on top!
About Michele Bellisari
Michele Bellisari is the founder of #SoooBoca® Lifestyle & Media based in Boca Raton and a Realtor with Real Broker. If you are thinking of buying or selling real estate in Boca Raton and any of the surrounding cities let her help you out! Thinking of purchasing a vacation home? Michele blogs, vlogs, posts and shares all things Boca Raton, South Florida & Beyond from events, people, food, travel, home decor, fashion, beauty and real estate! You can find more at www.soooboca.com and on all the socials @soooboca. Information in this post should be verified with your accountant, attorney and or financial planner as well as the state of Florida.