Here Is A Plethora of Ideas For You!
Want more money for your home? Start with instant curb appeal for your South Florida home! For just a couple of hundred dollars you can make your front yard look spectacular! As a Realtor I can tell you that one of the most frustrating things I see when showing homes is lack of curb appeal. It is such an easy fix in most cases very affordable.
In many cases it this could include simply weeding, clearing the clutter on the porch or in the carport, painting a front door or even adding some new plants to the garden.
Even if you are not making a move, create more equity in your home by doing improvements both outside and inside!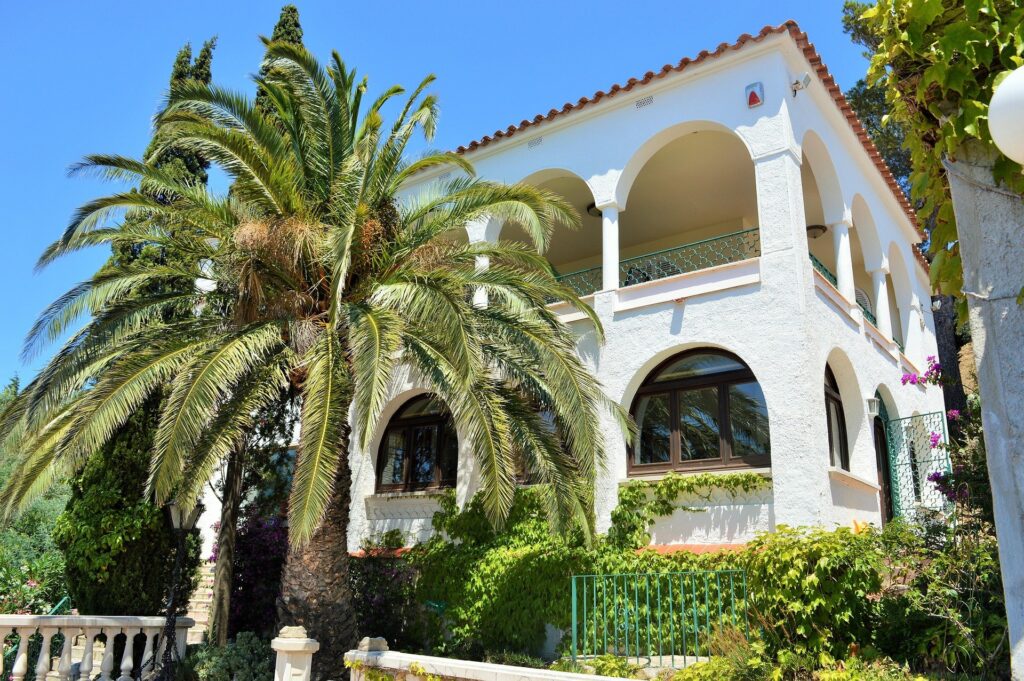 Disclosure: This post contains Amazon and other retail affiliate links. If you purchase I will earn a small commission from these companies. Shopping through these links helps support my business. As always, all opinions are 100% my own.
Need Some Inspo
Just take a drive around any Boca Raton or South Florida neighborhood to get instant curb appeal ideas for your front island, driveway, porch and front doors! Nothing is set in stone by the way! In other wards, you definitely see traditional Florida landscaping with just palm trees and shrubs to more extensive showcase style outdoor landscaping including paved driveways, extensive outdoor lighting or exotic types of landscaping.
The cool thing is that you can totally take the luxury look and implement it at your home if you are on a tight budget! Check out some of the steals and deals on Amazon like this bench! Now that will liven up any front porch and create some instant curb appeal!
When Is A Great Time To Refresh Your Landscaping
Frankly, with the amazing weather we have here all year long, you can pretty much create instant curb appeal throughout the year (and usually in under a couple of days).
Now we typically do a refresh right before Thanksgiving as we are usually having family and friends over.
This includes trimming back overgrown bushes and plants (now we do this throughout the year too) but in particular we go to town in November. We add fresh mulch a few times a year to the gardens and of course trim back those pesky palm fronds that grow like weeds.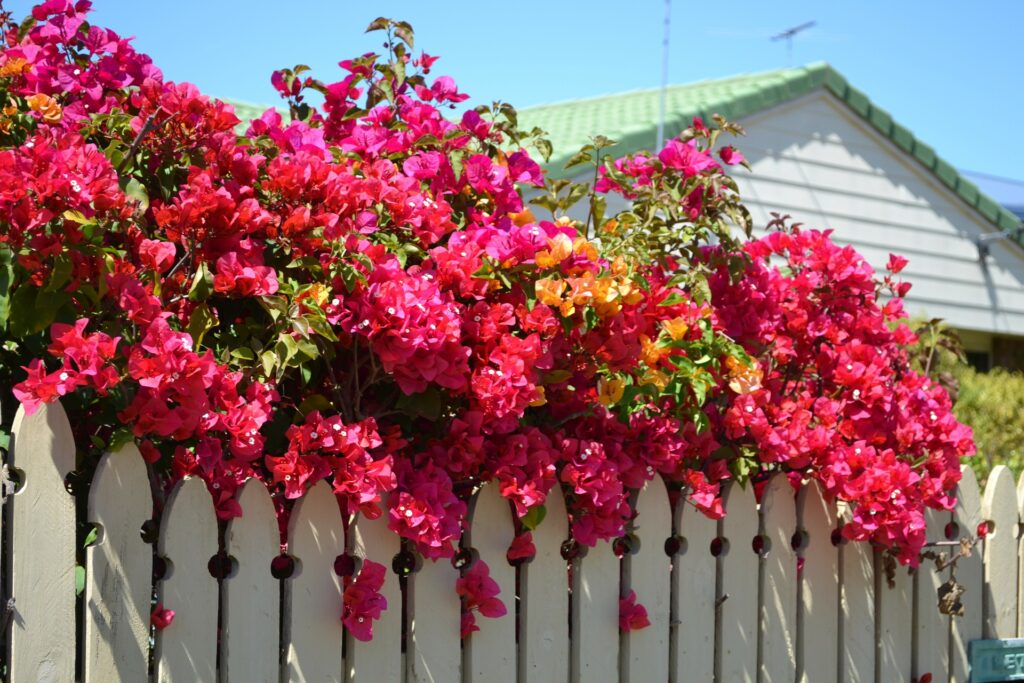 What Is Your Vibe
We like low maintenance plants that do not need shade. Now, just to be transparent, I am not a gardener by any means. But I know what I like, and I have an eye for simple design. I love palm trees of all kinds and we are fortunate to have some beautiful, and very old ones in our yard. One did leave us during one of the hurricanes but it's twin is still in the front island garden.
This year we have liriope, iris regina blues, and angelonias and then added the red mulch (which fades pretty fast in the hot South Florida sun). Always cool when the walkers in your neighborhood stop and say how nice it looks. Yay!
Of course my big favorite is the bougainvillea. Sooo many colors to choose from and they really thrive is the South Florida weather.
I have tapped into some great blogs you might enjoy in regard to learning more about Florida gardening here is a list I put together for you. It goes beyond just doing a refresh of your gardens and gets into all types of things you can do including fruit trees and beyond!
Blogs To Check Out
The Florida Native Orchid Blog
15 Tips For You To Get Started
This is just a short list of things you can do to create instant curb appeal:

1. Fresh mulch
2. Updated plants and shrubs
3. Porch seating
4. Beautiful door wreath
5. Outdoor lighting
6. Fix those sprinklers
7. Pressure clean sidewalks (and roof)
8. Paint the front door
9. Replace mail boxes
10. Fresh house numbers
Vision or Mood Board
Another great ideas is to set up a mood board on Pinterest or to a folder on your phone if you are driving around taking photos. I did this exact thing. Turns out I really do not like those faux rocks that I see in island gardens LOL!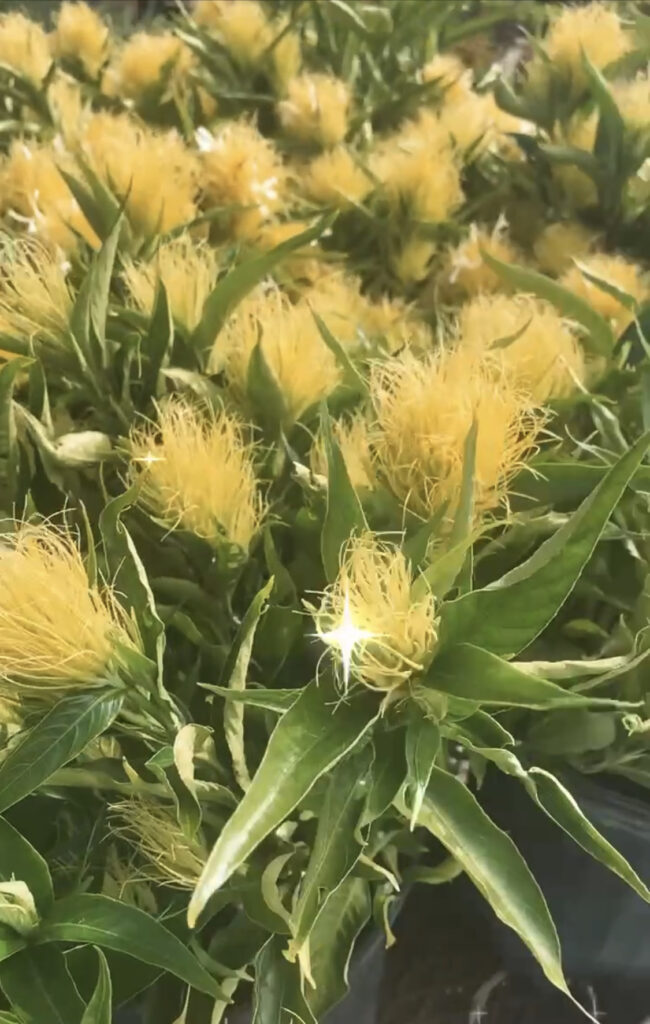 Resources For You
Luckily we have many places to choose from for plants, landscaping, mulch, outdoor living and more. You can hit up your local Home Depot or Lowes and even better, swing by a local business like NuTurf Pompano for landscaping, plants and outdoor decor. Next time I am there I am definitely getting some plants that attract butterflies!
Mac's Garden Center has been around since 1987 and a Delray Beach nursery and landscaping staple. Another fan fave is Johnny Mango's also in Delray Beach. If orchids are your thing, then check out their selection along with outdoor merch to refresh your outdoor space.
New to the area? Check out The Boca Raton Garden Club celebrating 68 years as I write this post! This organization can help you with all your gardening questions!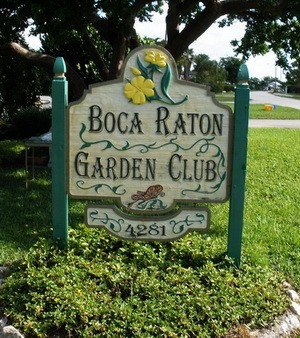 Does It Make A Difference To A Buyer
You better believe it does. Curb appeal is a big deal. People want to showcase their home and consider that when buying. Does it look pretty when they drive up to it. Can they envision a fresh look? Will it be too expensive to do a front yard refresh. The more you do as a home seller, the less the buyer has to imagine and frankly many buyers simply don't have vision.
First Impressions
You only get one chance to make a fantastic first impression. Block out a couple of days to create instant curb appeal for your home that buyers, and your neighbors will rave about!
Quick Decor Tip
Something I have done for years when I am in a pinch for fresh flowers, is to go out to the yard and cut some fresh palm fronds and pop them in a pretty vase positioned on my kitchen island! Nothing like bringing the outside in and it is already in your garden!
Ready To Roll
So now you know! If you are ready to list your home, perhaps downsizing, needing to sell due to a divorce or estate situation, lets chat. I have ideas for you to get you the highest and best price for your property!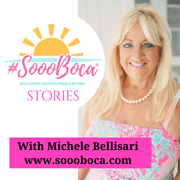 About Michele Bellisari
Michele Bellisari is the founder of #SoooBoca® Lifestyle & Media based in Boca Raton and a Realtor with Real Broker. If you are thinking of buying or selling real estate in Boca Raton and any of the surrounding cities let her help you out! Thinking of purchasing a vacation home? Michele blogs, vlogs, posts and shares all things Boca Raton, South Florida & Beyond from events, people, food, travel, home decor, fashion, beauty and real estate! You can find more at www.soooboca.com and on all the socials @soooboca. Information in this post should be verified with your accountant, attorney and or financial planner as well as the state of Florida. Information in posts should be verified independently. Information deemed reliable, not guaranteed.
How Can I Help You Buy or Sell A Property?
Click to Get Your Home Valuation