Love Craft Beer, Check Out Our List of Local Breweries
We are lucky to have some of the best South Florida breweries right here in Boca Raton! We love a tasty beer and decided to put a beginning list together of some of the best breweries in Florida that are near to or in Boca Raton. They are in no particular order and we would love to hear what your favorite local brewery is so drop us an email!
Many local bands play at the breweries so check out blog post on live music in South Florida to get dates and times when they will be at your favorite location or streaming on Facebook, Instagram and YouTube!
With so many beer fans out there, many of you love to drink at home! Us included! Make sure to support local and bring your craft beers home! You might want something fun to pour that beer into so check out these cool glasses!
Want a map of breweries around Florida? Just click on Beer in Florida as they have a comprehensive list ready for you!
If you like this article? Then buzz by a few more food and drink suggestions at Eat and Drink!
Disclosure: The links in this post/on this page are affiliate links via Amazon and other companies and if you go through them to make a purchase I will earn a commission.
Breweries
Brickyard Microbrewery is a very popular microbrewery in The Garden Shops here in Boca! Get a taste of appys, fajitas, flatbread, "burgers in a box" and more plus with over 50 hand-crafted beers on tap. You should try one of the featured beers of the month like the Green Bench IPA".
They have a delicious and affordable menu with happy hours and live music. Meet your friends and enjoy a casual surrounding with tons of TVs, great food and some of the best beer in Boca!
Are you ready for a brewery tour? Well check out Boca Raton's Barrel of Monks Brewery just off of Rogers Circle near Clintmoore Road and Congress.Specializing in Belgium beer this group of friends have created a popular spot with a great choice of beers and food trucks (just check the calendar)! Do you love to chill?
This is a perfect place for you. We suggest you try their locally made 'Blood Orange Gose Sour Belgian-Style Blonde with Blood Orange & Sea Salt"…delish! Not to mention you can have a private event here or private meetings…cheers to that!
You might have heard of this magical place, but, you'll never know the magic it holds until you visit it. We are talking about The Funky Buddha Brewery. This brewery gives you excellent service and a huge selection of craft beers from lagers, to bottled, on tap and ales.
You can drink beer (110 choices by the way) or drink some tea (40 choices), or partake in a choice from 40 different flavors of shishas for the hookahs. If Kava is your thing then you can drink it by the shell here! Sooo many choices sooo little time! You can even take a home brew class. Check out their website for live music and open mic schedules.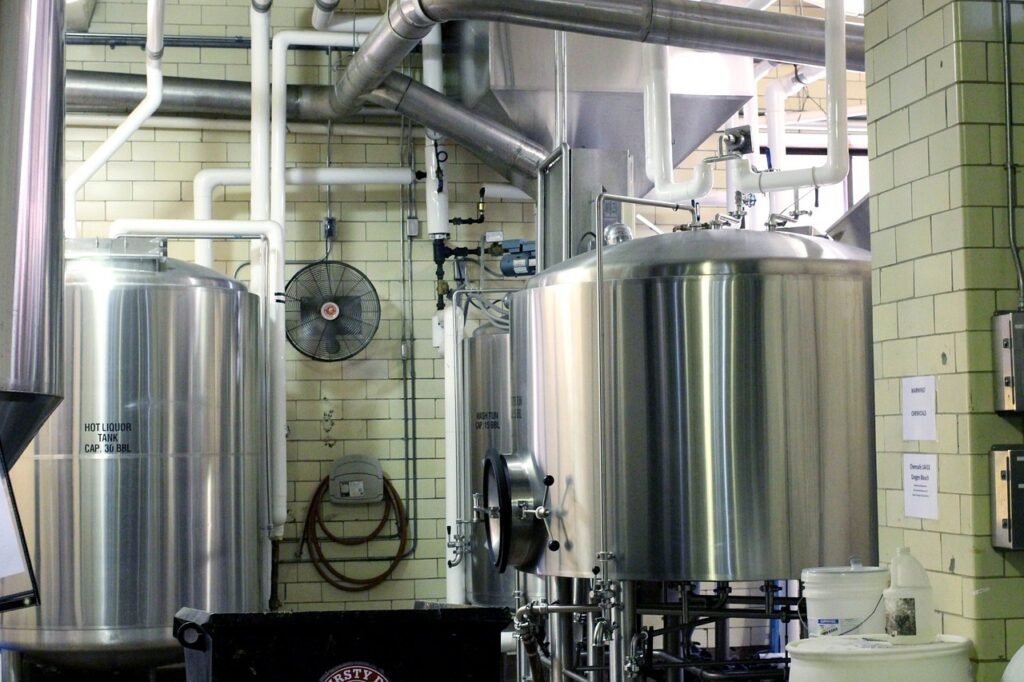 Beers infused with a tropical flair…you have us at hello! These Boca gals are suckers for the tropical and tasty beers like Red Reef and Palm Beach Tart LOL. Not to mention they are right next to the Flamingo House which we do enjoy (hint Art Walks happen frequently).
This is a nano brewery just north of Spanish River in the warehouse district (yes you turn at the Cumberland Farms to get to this location). Old Boca folks will totally get this reference. Check out their event schedule too…like Sip & Stretch on Saturday.
If you need to get your "beer" on while the fam is shopping at Mizner Park you can pop into Yard House and try one of their 125 choices of beers and ciders. We love the "Chalkboard Series " draft beer idea but once posted they go fast! If you want malty, floral, strong, hoppy or something else check out their full menu. Great food and they have gluten free and vegetarian selections too.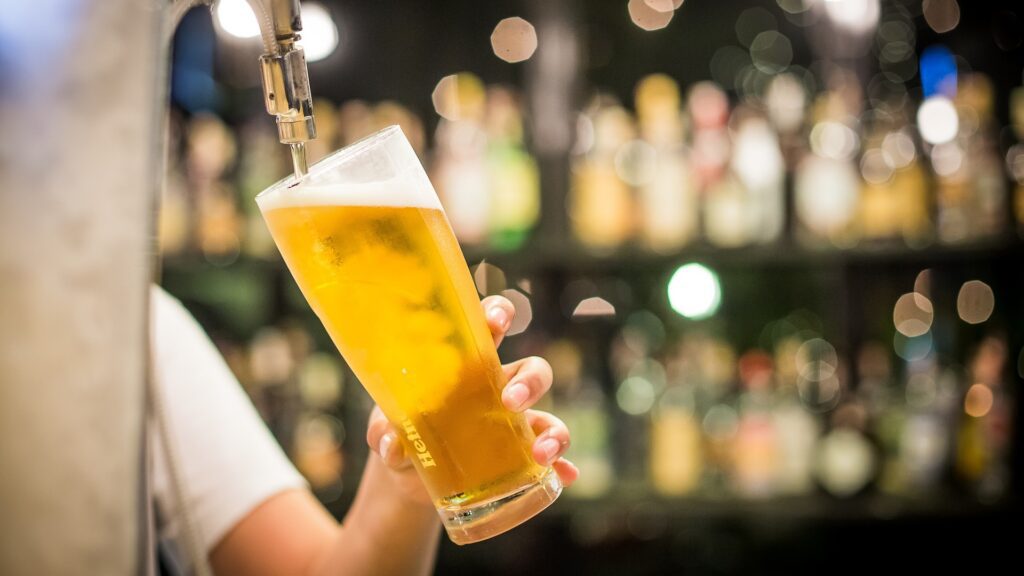 Although not "in" Boca it is right across the line in Delray Beach (a sister city). This place is just awesome. Founded in 2013 this is the first local production microbrewery in Delray, with tasting room and beer garden on sight.
These folks are passionate about their beer and giving back to charities that support our oceans and name their beers accordingly like "Sea Cow Milk Stout" and "Screamin' Reels IPA." The environment should be given an award for creativity due to its unique location…gotta love it!
There are a great number of year round, seasonal and special release beers to choose from. The tasting room, appropriately called "The Reef Room" has beers on tap plus Saltwater Brewery has food trucks, craft nights and many a networking and private event at this cool location. You need to buzz on by!
Due South Brewery a lively, fun and busy place in Boynton Beach, another sister city. Housed in a large 27,000 square foot location off High Ridge Road…yup you have probably driven right by … sooo now you know! What makes this place amazing?
This is a veteran owned and operated brewery that supplies beer from Key West to Daytona and Orlando to Tampa on the west coast of FLA! You can take a tour (just check the schedule)
We love the "Nun With a Chainsaw" IPA cuz we went through Hurricane Irma too. Stouts, ales, drafts and more this is a great spot to meet friends and raise a glass! PS…they have wine selections and events on their calendar weekly so check it out!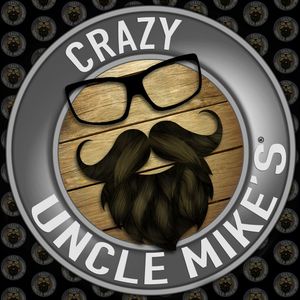 We love this place! Crazy Uncle Mikes has a variety of craft beers brewed right on site! Physical Graffiti, Mike Check 2, License to Pils just to name a few! Crazy Uncle Mike's is a brewery, restaurant, and music venue located in East Boca Raton, Florida. Mike Goodwin is the owner and along with brewmaster Corey Wilson and executive chef Tara Abrams they have created a fun vibe, with live music and good food!
Visit Breweries in Broward and the Palm Beaches
Subscribe here and become a #SoooBoca Insider
Disclaimer: You must be 21 to legally purchase alcohol and beer. Please refer to each brewery website for up to date information. Information deemed reliable but not guaranteed and may change without notice. Check with individual establishments to confirm hours of operation, location and details. Please drink responsibly, order Lyft or Uber or taxi.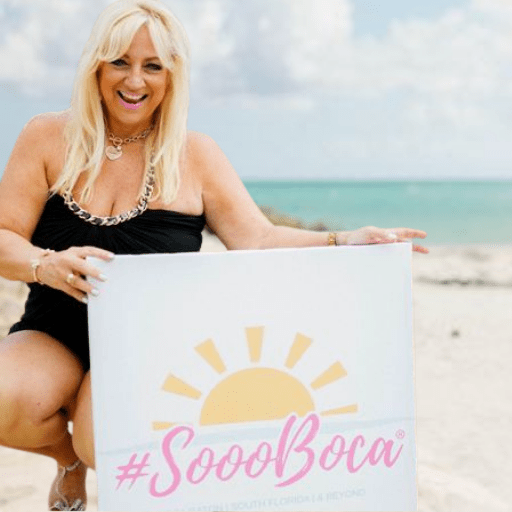 About Michele Bellisari
Michele Bellisari is the founder of #SoooBoca® Lifestyle & Media based in Boca Raton and a Realtor with Real Broker. If you are thinking of buying or selling real estate in Boca Raton and any of the surrounding cities let her help you out! Thinking of purchasing a vacation home? Michele blogs, vlogs, posts and shares all things Boca Raton, South Florida & Beyond from events, people, food, travel, home decor, fashion, beauty and real estate! You can find more at www.soooboca.com and on all the socials @soooboca. Information in this post should be verified with your accountant, attorney and or financial planner as well as the state of Florida. Information in posts should be verified independently. Information deemed reliable, not guaranteed.
How Can I Help You Buy or Sell A Property?
Click to Get Your Home Valuation