Wellness: Yoga Moves You Use All Year Long
Are you ready to begin yoga? Maybe you need a new yoga studio? Perhaps you are thinking of building a space at home to practice yoga.
Yoga in Boca Raton is going strong as ever. We have put together tips and information for you to begin your yoga journey in Boca Raton and South Florida!
Years ago it was deemed trendy, but today we realize that yoga is more than just a passing fad. It is, in fact, a practice that is here to stay.
Let's face it, it's been around FOREVER; ancient ruins suggest it could be over 5,000 years old. We mention yoga and other types of workouts in this blog post!
"When you listen to yourself, everything comes naturally. It comes from inside, like a kind of will to do something. Try to be sensitive. That is yoga." ― Petri Räisänen
FYI…Beach yoga is very popular in South Florida. Make sure to check The Weekend List as we update events every week and there are many beach yoga classes to choose from!
Disclosure: The links in this post/on this page are affiliate links via Amazon and other companies and if you go through them to make a purchase I will earn a commission.
Benefits of Yoga
The health benefits of yoga are well-known. Unlike many other forms of exercise, it can be practiced by just about anyone. (At #SoooBoca we are big fans!) Classes offered often cater to specific levels, and there are plethora available locally for beginners.
The popularity of yoga can be associated with the fact that it brings significant value to those who practice.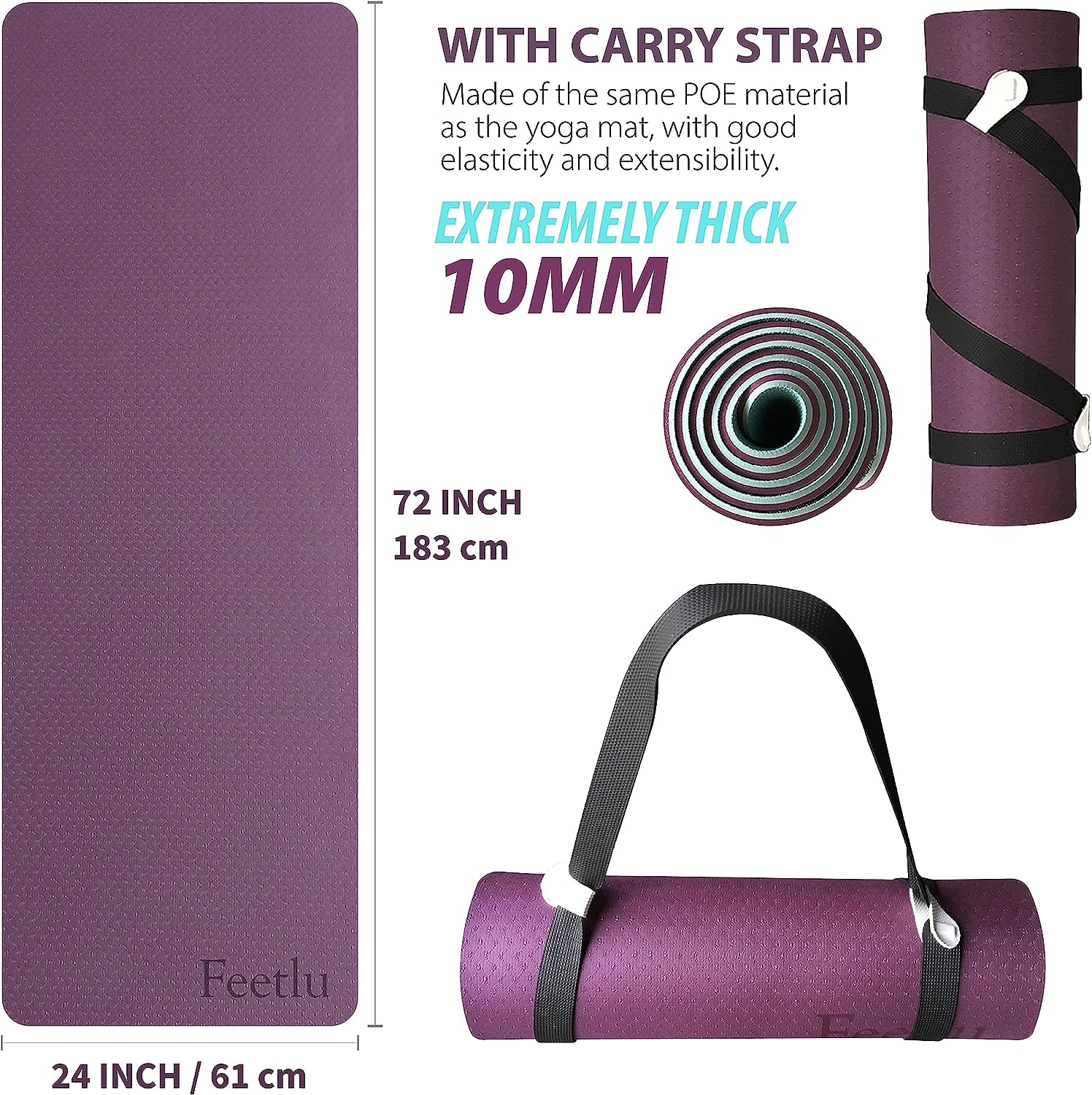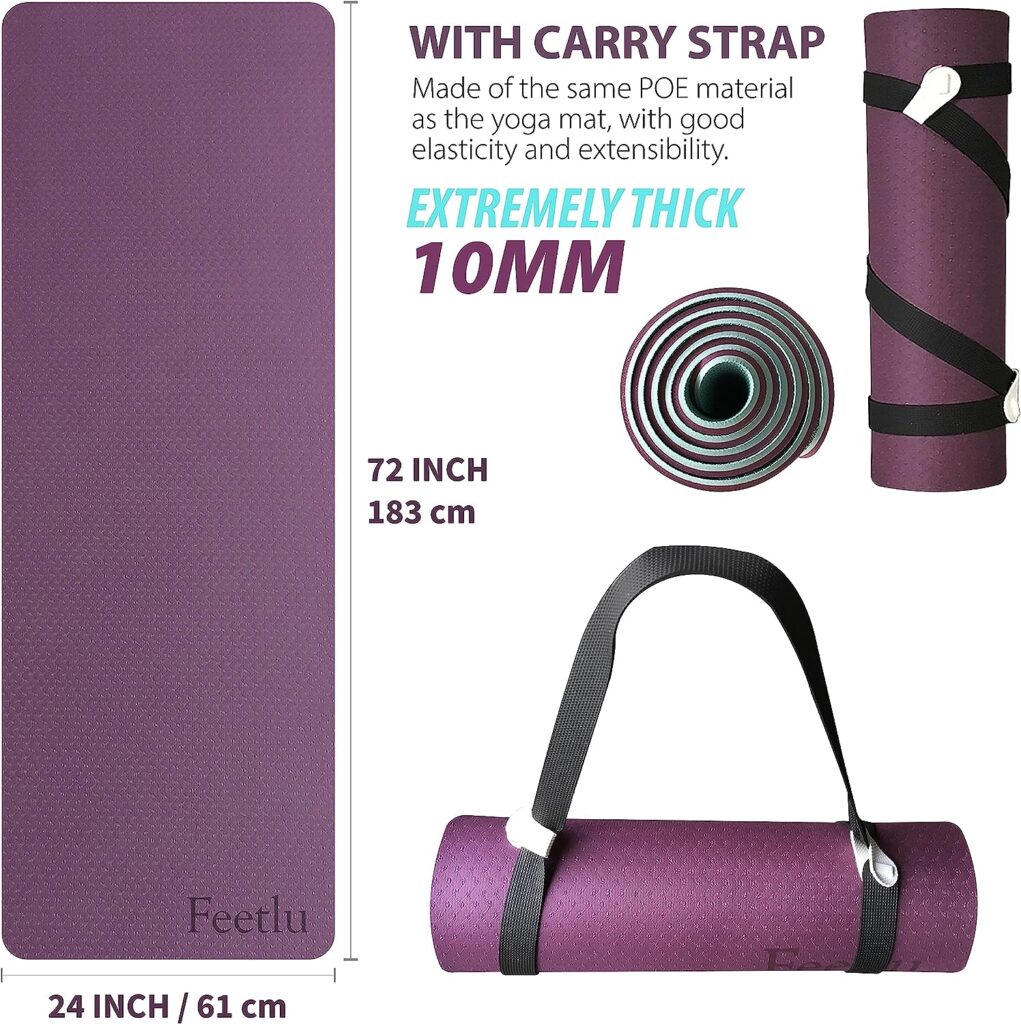 Health benefits are numerous and include, among others, improved muscle strength, heightened flexibility and enhanced peace of mind. The mental benefits of yoga are incredible. Yoga has positive effects on your whole self – physical and emotional.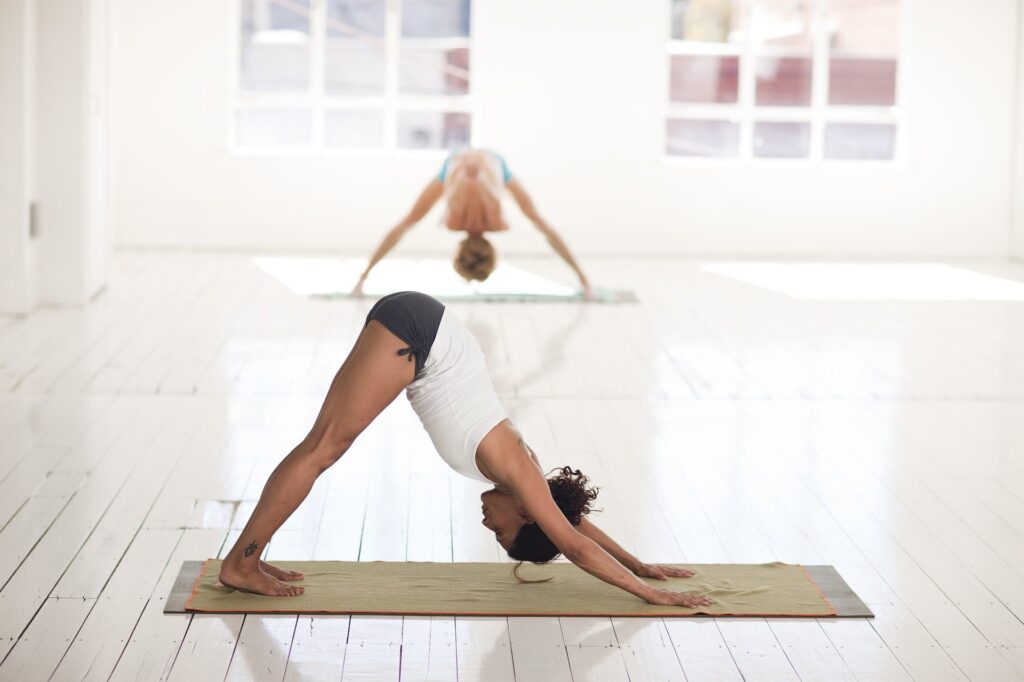 Yoga Equipment
Yoga equipment for beginners is pretty basic. Actually, all you "need" to practice yoga is a mat and some comfortable clothes. No fancy equipment is required. Yoga mats, which you can purchase on-line (think Amazon) or in many local stores, are available in at variety of prices.
You can spend less than $10 and be ready to go, or make a substantial investment and purchase a luxurious mat for more than $100.00 (Rest assured, there are plenty in-between!).
Mats are available in a range of thicknesses and also in variety of colors and patterns. (Here's a #Soooboca tip, a yoga mat is a GREAT holiday gift).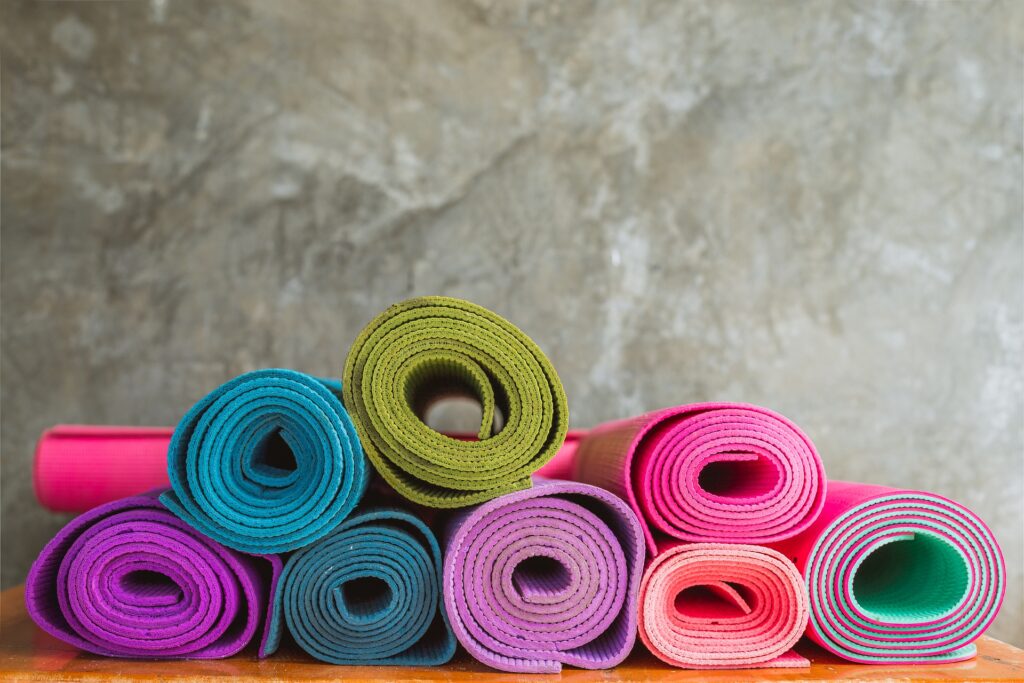 Yoga Fashion
One of the things we love about yoga is the flexibility we have in terms of clothing. Comfort is key.
Think light and breathable; you want to be relaxed and able to move. Form fitting is good – no baggy pant legs to get in the way.
You probably have appropriate clothing in your closet, but a new yoga "outfit" may be just what you need to kick start this exciting workout.
Yoga pants are available both on-line and in local stores – get ready to make a fashion statement. And, as an added bonus, they are super-comfy!! Be warned, you WILL be tempted to wear them ALL the time!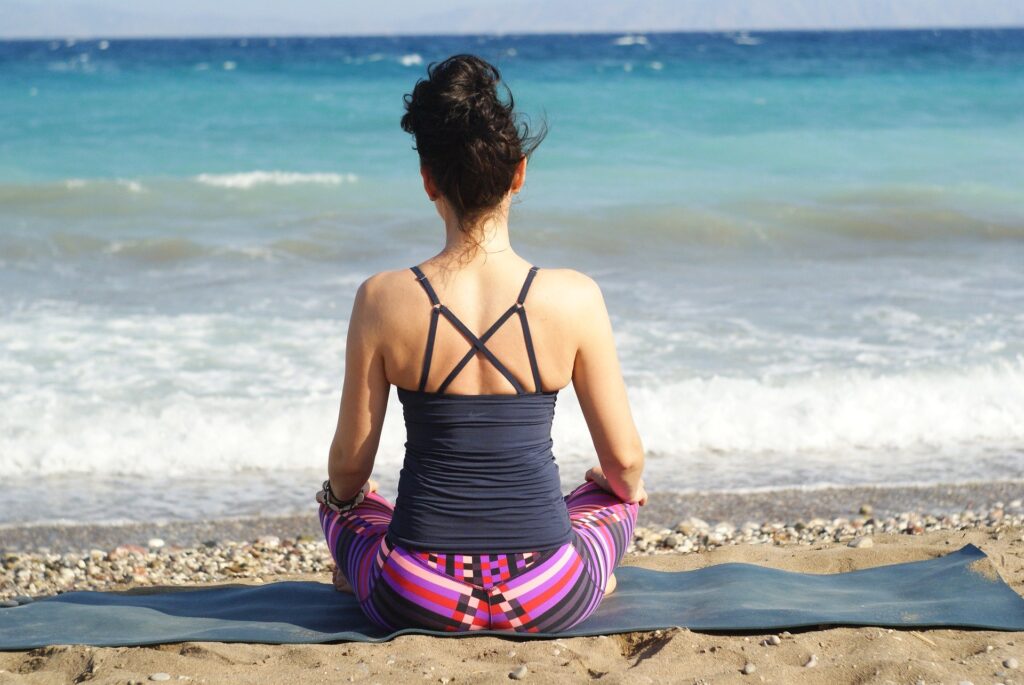 Yoga Near Me
In health conscious communities like South Florida, yoga is a big deal. Both men and women participate.
They practice in studios (many of which offer monthly memberships or class bundles), they utilize on-line resources at home AND they take advantage of the many free classes both indoors and in local parks and centers.
The opportunities are, in a word, remarkable. Whether you are thinking about trying yoga for the first time, or are already a committed "yogi"; consider a visit to some of these locations.
Deerfield Beach: Yoga Joint Deerfield Beach
Boca: Yoga Journey, Yoga Joint, Hot Yoga Boca Raton (Enerzy Exchange Yoga)
Delray Beach: Bikram Yoga, Anuttara Yoga
Local Yoga Blogs and Social Media Accounts To Follow
Mary Ann Morgan-Fried Mat Matterz
Yoga At Home
Have you thought of converting a room in your home to a yoga or meditation studio? You are not alone! Take a peek at some of these HGTV yoga sanctuary ideas for you to create at home!
A few tips include allocating a certain amount of space to your studio and keep it uncluttered. House Beautiful has some great ideas on how to put together your home studio. Grab your friends and start a neighborhood yoga group!
Hot Yoga Boca Raton
If hot yoga is your jam, there are numerous options in Boca Raton, Delray Beach and the South Florida tri-county area.
There are a number of benefits to practicing hot yoga, one being a deeper stretch and also to loosen the muscles.
Hot yoga isn't for everyone and you should speak to the instructor or studio before you take a class.
Try Yoga
As we enter the holiday season, embarking on a healthy habit, like yoga, is incredibly beneficial.
It provides physical exercise and mental relaxation during a time of year when we tend to be a bit less healthy.
So, take our advice and try a class today. Do you have a yoga studio, class or instructor you just love? Let us know. We would love to try something new!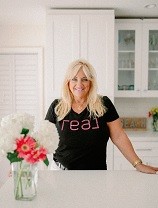 About Michele Bellisari
Michele Bellisari is the founder of #SoooBoca® Lifestyle & Media based in Boca Raton and a Realtor with Real Broker.
If you are thinking of buying or selling real estate in Boca Raton and any of the surrounding cities let her help you out! Thinking of purchasing a vacation home?
Michele blogs, vlogs, posts and shares all things Boca Raton, South Florida & Beyond from events, people, food, travel, home decor, fashion, beauty and real estate! You can find more at www.soooboca.com and on all the socials @soooboca.
Information in this post should be verified with your accountant, attorney and or financial planner as well as the state of Florida. Information in posts should be verified independently. Information deemed reliable, not guaranteed.
How Can I Help You Buy or Sell A Property?
Click to Get Your Home Valuation