Are You Ready For Some Football!
We are super excited for the 2021 ESPN Roofclaim.com Boca Raton Bowl that will be played on December 18 at 11 am EST at FAU Stadium! As a community captain since the inception of the "bowl", my entire family has had so much fun attending all of the events leading up to the game and the game itself!
As a local Realtor and long time Boca resident we are sooo fortunate to have this annual December football tradition to celebrate here in Boca Raton!
About The Boca Raton Bowl
The Boca Raton Bowl is an annual National Collegiate Athletic Association sanctioned post-season Division I Football Bowl Subdivision college football bowl game played in Boca Raton, Florida, since December 2014 at FAU Stadium on the campus of Florida Atlantic University.
This Year's Teams
For the 8th Annual Boca Raton Bowl, we have a great match up this year with Western Kentucky University and Appalachian State set for game day! We welcome these teams, their friends and family to Boca Raton and Palm Beach county.
Interview With Doug Mosley
Today I have the unique pleasure of interviewing Doug Mosley, Executive Director of "the bowl". Doug is a great friend to the community and today we talk all things college football, the Boca Raton Bowl, Spirit of Giving, Fan Fest, Women Changing The Game and events surrounding the game!
PS… if you don't know, Doug is a BBQ aficionado too, so as a local foodie you know we talk a little barbeque too!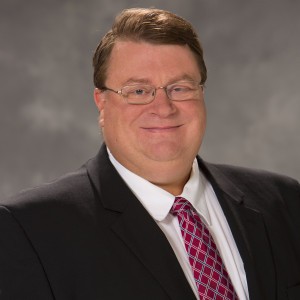 Catch The Full Interview On The #SoooBoca YouTube Channel
#SoooBoca Stories Podcast
You can also catch the interview on the podcast on iTunes, Spotify, Buzzsprout and iHeart Radio! Click here!
2021 – 2022 Bowl Game Schedule
The bowl games begin on December 17th culminating in the College Football Playoff National Championship Game
8 p.m. | ESPN Lucas Oil Stadium in Indianapolis, Indiana, so check out all the games happening and plan your time, food and fun accordingly!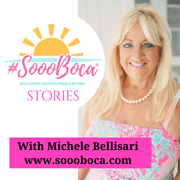 About Michele Bellisari
Michele Bellisari is the founder of #SoooBoca® Lifestyle & Media based in Boca Raton and a Realtor with Real Broker. If you are thinking of buying or selling real estate in Boca Raton and any of the surrounding cities let her help you out! Thinking of purchasing a vacation home? Michele blogs, vlogs, posts and shares all things Boca Raton, South Florida & Beyond from events, people, food, travel, home decor, fashion, beauty and real estate! You can find more at www.soooboca.com and on all the socials @soooboca. Information in this post should be verified with your accountant, attorney and or financial planner as well as the state of Florida. Information in posts should be verified independently. Information deemed reliable, not guaranteed.
How Can I Help You Buy or Sell A Property?
Click to Get Your Home Valuation