A few years ago, the time had come to pick out white paint for the interior of our home. We had a major water issue that happened and thus we had to gut the floors, living and kitchen areas of our home. We had to choose tile, cabinets and paint for our home.
When something like this happens, you really are not prepared to make so many choices as to what look you want to go with. Luckily, I had a pretty good idea of the feel and vibe and I also started a Pinterest board to help me get organized.
Family Affair
My husband and I really collaborate well on house and home projects, as he grew up in the plumbing industry, and I studied interior design for about a minute in college before I switched my major to advertising. We both like neutral walls as we add pops of color and coastal accessories to give our house a beachy feel. The project lasted a few months and frankly, the biggest challenge I had was choosing the right paint. It was overwhelming.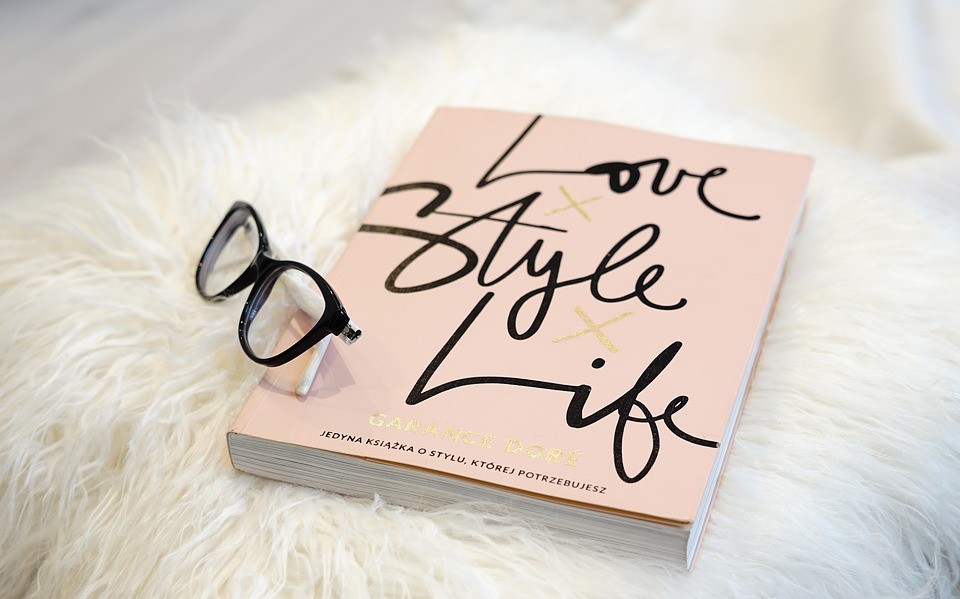 Aesthetics To Consider
My design feel for our home is beachy elegant with a Florida Keys vibe, so I prefer white walls so I can play around with pictures, change my furniture at whim (thank you bulk Mondays, thrift stores and garage sales), and I just think it suits our "beach house" not on the beach home really well for us.
We also have a ton of color coming in the windows via palm trees, blue skies and our pool which we see from all our main rooms.
So Many Choices
With that being said I was in cool or warm white hell…do we go with Roman Column or Eggshell? Did we want a white paint that is more beige, grey, pink or yellow? What is a hue vs a tint? Where do we even paint some walls to see how the "sunlight" glints off of the colors?
Thankfully the interweb came to the rescue and Pinterest, which is a haven for great ideas and trends and also made me realize there is no shame in going neutral…phew…as I was sweating it out on that one: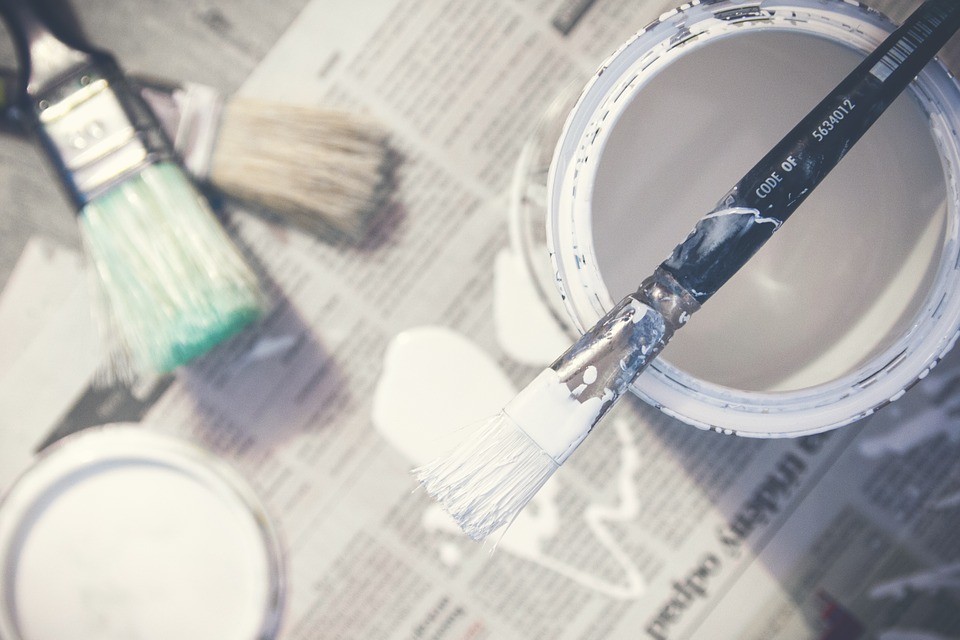 Flooring and Deals
The other kicker is that we had flooring picked out before our paint, so moving a 24 x 24 inch polished marble sample around from room to room to see how the paint looked against it was the other big challenge and frankly was making the husband cranky. Those tiles are freaking heavy!
By the way…definitely shop around for flooring! I got a crazy good closeout price at a tile place in Pompano Beach and negotiated it down even more! We are fortunate here in South Florida to have so many amazing flooring, paint, home decor, design centers in the Tri-County area. You can literally shop from Miami to the Palm Beaches. It is fantastic!
Sound Advice From An Expert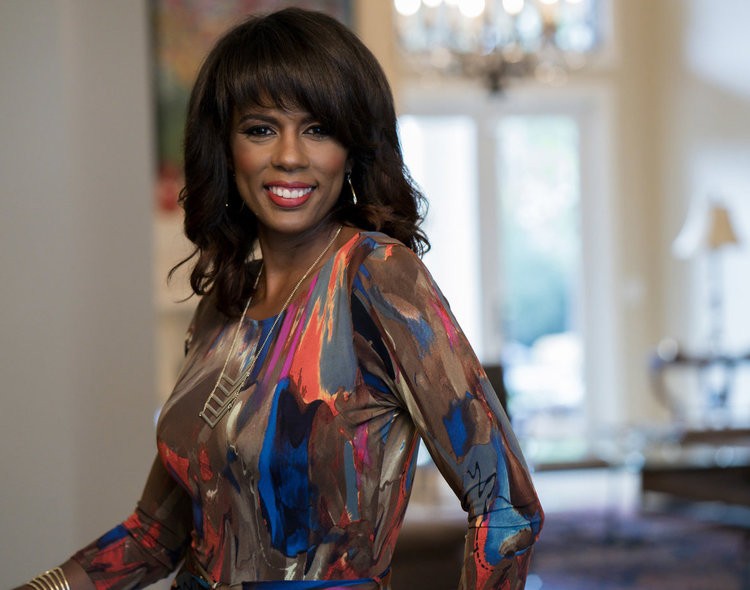 I participate in a great real estate mastermind daily on the Clubhouse App. The conversation recently turned to why a seller should paint before listing a home, colors to use and the value it can add. Many agents, like Atlanta Realtor Glennda Baker, Virginia Beach Realtor Megan Luker, and designer Bridget King chimed in to share their thoughts and ideas on best practices and colors they recommend to their clients.
After our group discussion, I reached out to Bridget for some thoughts on painting, especially since sellers always ask if a fresh coat of paint will add value to their home sale.
"The RIGHT paint colors can boost your home's value. Paint is the most cost effective investment for the biggest return on the value of your property. Interior painted is said to bring a 55% ROI. Select warm and neutral colors that work with all styles of homes and furnishings."
Bridget is the founder and owner of Captiva Design, is the current President of the South Florida Chapter of International Association of Professional Home Stagers. She is the first African-American woman to hold such a prestigious position governing the Florida Southern Region. Bridget is an Accredited Home Staging Professional, and Certified Interior Decorator.
Choosing The Perfect Color
So although we were challenged on the paint front, we both make decisions rather quickly. I am the type of person that even when car shopping, can narrow it down pretty quickly and choose the "one". Same thing with the paint. Once we figured out about 5 colors, tested them on a few walls in the house, we knew what we wanted. See our choice at the end of this blog post.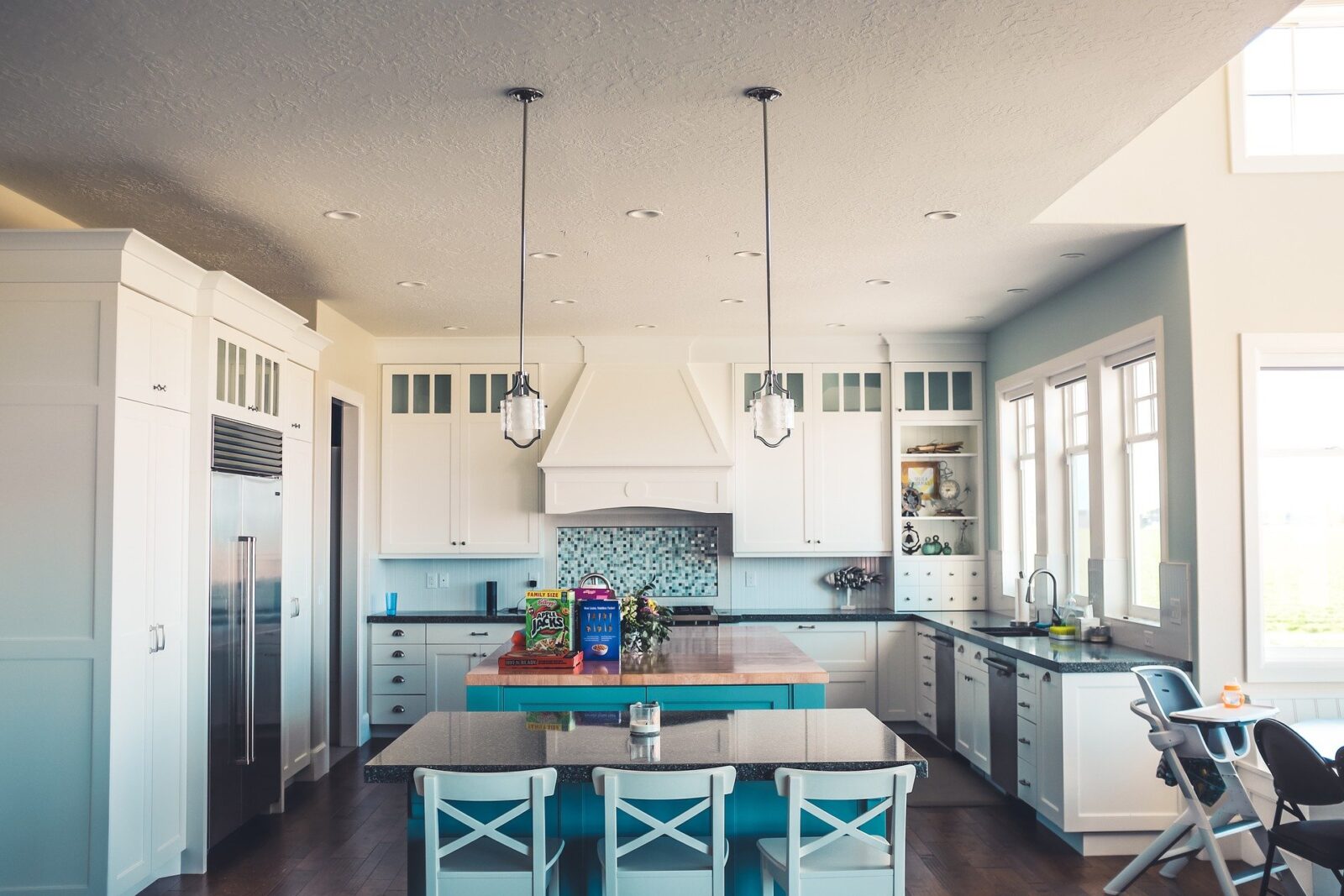 Get Your 2022 Color of The Year Lists Here
Since everyone has an opinion on brands. I have highlighted a few here that you may want to peruse.
What's In A Paint Name
Apartment Therapy has that answer for you! Did you know that companies have people and teams specifically tasked to come up with fabulous paint names. Some names are trendy, some romantic, some quirky, some fun, some dark and some classic. One company even has an accompanying playlist on Spotify to get you in the mindset and spirit of painting your rooms!
10 White Paint Color Faves
A tried and true list of white paints to consider include: White Dove, Super White, Chantilly Lace, Crisp Linen from Benjamin Moore, Extra White, Alabaster and Mercer White from Sherwin Williams, Design Studio White by Ralph Lauren, Polar Bear by Behr 75, Wimborne White No. 239, Farrow & Ball and Fresh Kicks from Clare, to name a few!
Lastly
If you are stuck in 50 Shades of White Paint hell…no worries… there is a white shade of paint for every personality and taste out there, you just have to experiment and play with some samples to see what works for your home and lifestyle.
So what did we choose in 2016? Sherwin Williams Mercer White and I still love it!
PS…don't forget to get all the house painting accessories you need right from Amazon!
Another quick reminder is to start planning your landscaping refresh on a budget! You would be surprised at how much you can change the curb appeal of your home for just a couple of hundred dollars!
If you are getting ready to paint your home I would love to hear what color you choose! Here is to keeping it fresh and fun anytime of the year!
---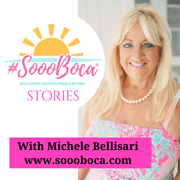 About Michele Bellisari
Michele Bellisari is the founder of #SoooBoca® Lifestyle & Media based in Boca Raton and a Realtor with Real Broker. If you are thinking of buying or selling real estate in Boca Raton and any of the surrounding cities let her help you out! Thinking of purchasing a vacation home? Michele blogs, vlogs, posts and shares all things Boca Raton, South Florida & Beyond from events, people, food, travel, home decor, fashion, beauty and real estate! You can find more at www.soooboca.com and on all the socials @soooboca. Information in this post should be verified with your accountant, attorney and or financial planner as well as the state of Florida. Information in posts should be verified independently. Information deemed reliable, not guaranteed.
How Can I Help You Buy or Sell A Property?
Click to Get Your Home Valuation