The mad rush of homebuyers has definitely slowed down and home sellers need to get back to basics in regard to selling a home! Sooo, today is all about leveraging luck to help you sell your home! There are many people that believe lucky charms will help you sell your home! I am one of them (along with a few other things like having a clean home, staging, decluttering and curb appeal to name a few).
If we have not met, I am Michele Bellisari, a Realtor with Real Broker LLC, based in Boca Raton and serving home buyer and home sellers throughout Palm Beach and Broward counties!
When it comes to selling your home there are many rituals, superstitions and lengths sellers (and Realtors) will go to get a home sold. So lets get started with talking how lucky charms help you sell your home!
Grab 7 Tips To Selling Your Home Fast here.
Disclosure: The links in this post/on this page are affiliate links via Amazon and other companies and if you go through them to make a purchase I will earn a commission.
Attracting Luck To Your Listed Home
I interviewed Realtors and home sellers and they shared what works for them to help bring them buyers, outside of marketing, advertising and open houses, so here are my Five in the Hive tips on attracting luck to sell your home:
St. Joseph Statue
1. St. Joseph Statue is the #1 response I got when I asked my sellers and other Realtors what brought them luck when selling a property! The Patron Saint of Real Estate buried a variety of ways in in a variety of locations, this $10.00 statue seems to be the most popular method to bring luck to a home seller and a listing. A prayer is said upon burying St. Joseph and once the home sells it is dug up and cleaned up and put in a special place to be honored inside your new home.
Smudging Your Home
2. Smudging your home with sage…yup…smudging is an age-old method where you walk around your home saying an Indian prayer and keeping one window open to let bad vibes, negative energy and old arguments fly out the window thus clearing the house of all that old crap and opening your home up to good energy, vibes and a contract on your home.
Feng Shui
3. Is Feng Shui your lucky charm? Buyers like the feeling of balance and calm when they look at homes and Feng Shui is a great way to open up energy and bring a little luck to your home showings. Clearing clutter and having 7 lemons in a bowl for luck to clear out negative juju are popular techniques to help bring you luck in selling your home.
Psychic
4. Maybe Psychic assistance is the route for you to find luck! According to an article written by Lew Sichelman "sticky emotions and anti-sale energy" can hamper you selling your home. But no worries, just hire your local psychic or witch to cast a spell on your home to help it sell fast and for a great price!
Fresh Baked Cookies
5. Old school but still considered a lucky charm for many is simply baking a tray of chocolate chip cookies. The aroma might entice a buyer to fall in love with your home…hold on though…what if someone doesn't like the sweet smell of baked goods?

Lifestyle
Bonus Tip + Plan Bee (and my preferred method) is build on the lifestyle you are selling, now that will bring you luck baby! Coastal living is my thing personally and my locale so anything that I can use that reminds a buyer of the ocean, the beach and South Florida is my "lucky charm".
Fragrances – But Not To Cover Up Any Smells
Think a fragrance, some palm fronds in a flower vase, having sea shells out etc to create a vibe to connect your home to a buyer!
I believe we do make our own luck and sometimes we do need to search for luck and pray for luck! One last, but very important piece to this post and additional bonus Five in the Hive tip would be, hire a fabulous Realtor with a track record to bring you luck!
Get more 7 Tips To Selling Your Home Fast here.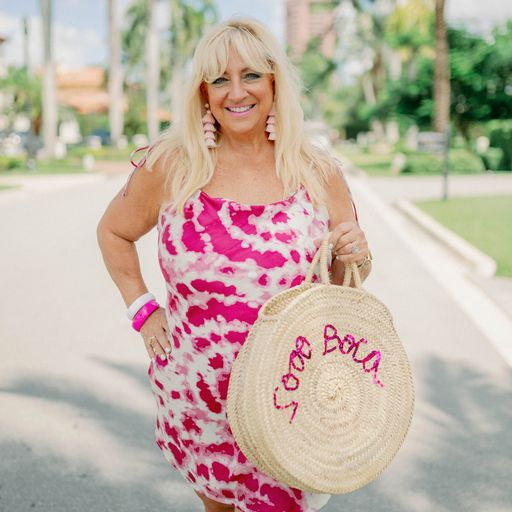 About Michele Bellisari
Michele Bellisari is the founder of #SoooBoca® Lifestyle & Media based in Boca Raton and a Realtor with Real Broker. If you are thinking of buying or selling real estate in Boca Raton and any of the surrounding cities let her help you out! Thinking of purchasing a vacation home? Michele blogs, vlogs, posts and shares all things Boca Raton, South Florida & Beyond from events, people, food, travel, home decor, fashion, beauty and real estate! You can find more at www.soooboca.com and on all the socials @soooboca. Information in this post should be verified with your accountant, attorney and or financial planner as well as the state of Florida. Information in posts should be verified independently. Information deemed reliable, not guaranteed.
How Can I Help You Buy or Sell A Property?
Click to Get Your Home Valuation