Are You Thinking Of Moving To Wellington?
Welcome to Wellington, Florida one of the most beautiful cities in Palm Beach County! Those who live here enjoy magnificent weather, beautiful homes and fun activities and events all year long! These fabulous qualities are only enhanced by all of the amazing things the city offers.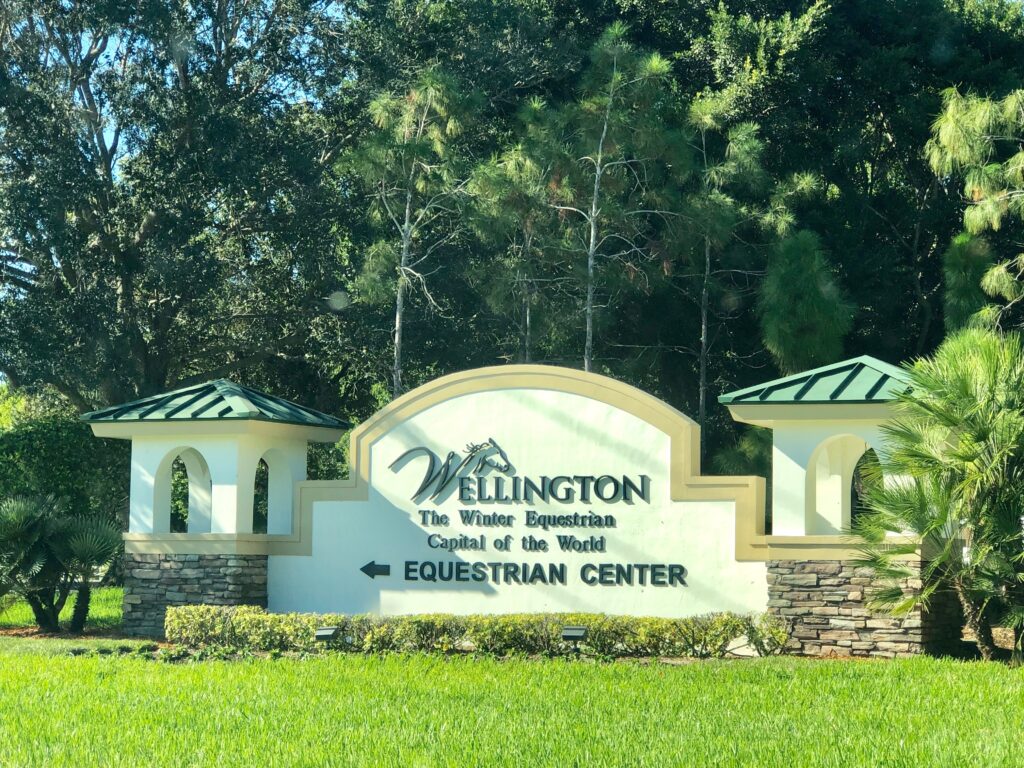 Wellington is is the western part of the county and not too far from West Palm Beach, Lake Worth and Palm Beach Gardens. Approximately 15 miles from the beach, convenient to Palm Beach International Airport and just a short drive to Florida's Turnpike you can easily get to cities and communities in Broward and Miami-Dade counties to the south.

Since it is impossible to list everything we love about Wellington here we thought we would start with some of the top faves that others shared with us!
PS…thinking of making a move to Wellington? Start your search here!

Wellington Lifestyle
Here are more things to know if you are considering moving to Wellington!
Animals
Are you an animal lover? If so, make a reservation to tour the Wellington Conservation Center. This 501c3 organization is sanctioned by the Florida Fish and Wildlife Federation and provides a home to many abandoned and injured animals. In August of this year, a baby sloth was born at the center!

Art
The arts are alive and well in Wellington. Annually, the Wellington Arts Society hosts ArtFest on the Green. If you (or your kids) love to paint, visit The Art Cellar. Classes and events are scheduled for both adults and children; it's a great place to relax and be creative.

Dining
Wellington is home to a broad array of restaurants. You can enjoy dinner out with your children or a romantic and relaxing evening with someone special, both without leaving town. Can we recommend Mellow Mushroom for dinner with kids (the pizza and pretzels are the BEST)? And, for a relaxing dinner (or even happy hour), consider Kaluz. This restaurant's atmosphere is as appealing as its food is delicious!

Horseback Riding
Wellington is home to a number of stables and many residents are horse lovers. Horseback riding is incredibly popular (the city has 57 miles of trails). Whether you have years of experience or a true beginner you can enjoy riding here. Dream Believers Stables in Wellington offer both individual and group lessons. They are also one of many places where you can board your horse in town.

Nature
There are countless ways to enjoy the outdoors in Wellington. The Wellington Environmental Preserve at the Marjory Stoneman Douglas Habitat is a great place to visit. Looking to make your trip here a bit more exciting? Consider taking the Green Motor Segway Tour!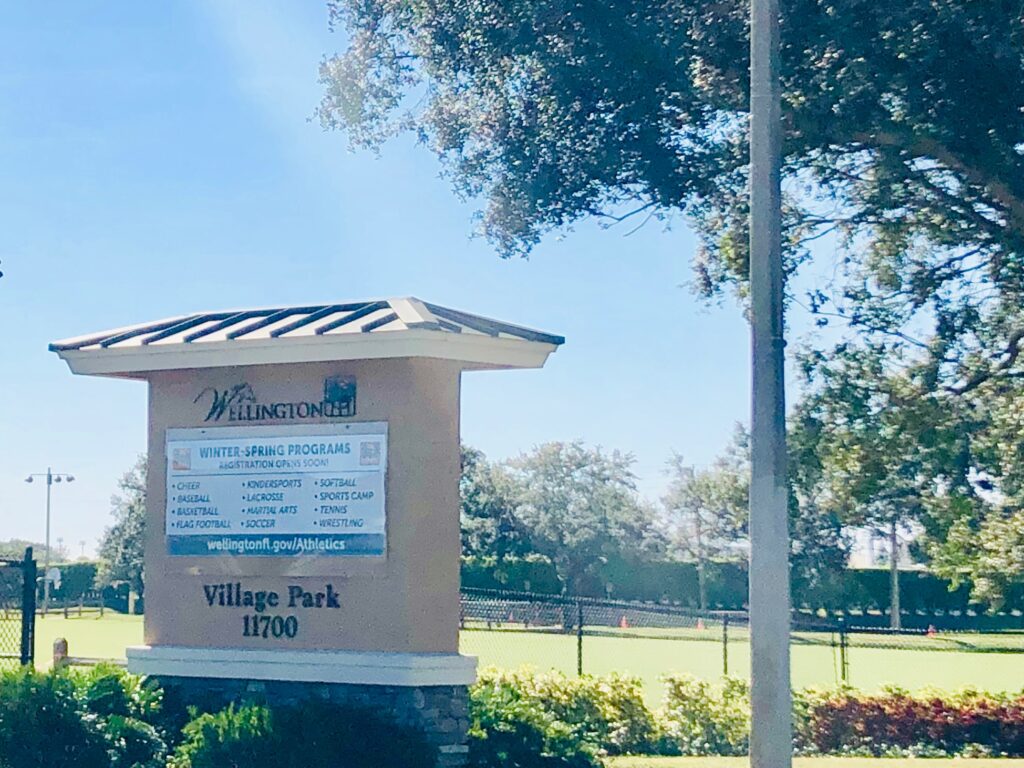 Parks and Recreation
Wellington has many fabulous which to choose from. If you are looking for one that has almost everything, visit Village Park on Pierson Road. It offers both indoor and outdoor facilities and includes everything from gymnasiums and classrooms to sports fields, concession stands, hockey rinks and more. Note to nature lovers, Peaceful Waters Sanctuary, which comprises more than 30 acres of undeveloped wetlands surrounded by a boardwalk, is located within this park as well.

Polo Grounds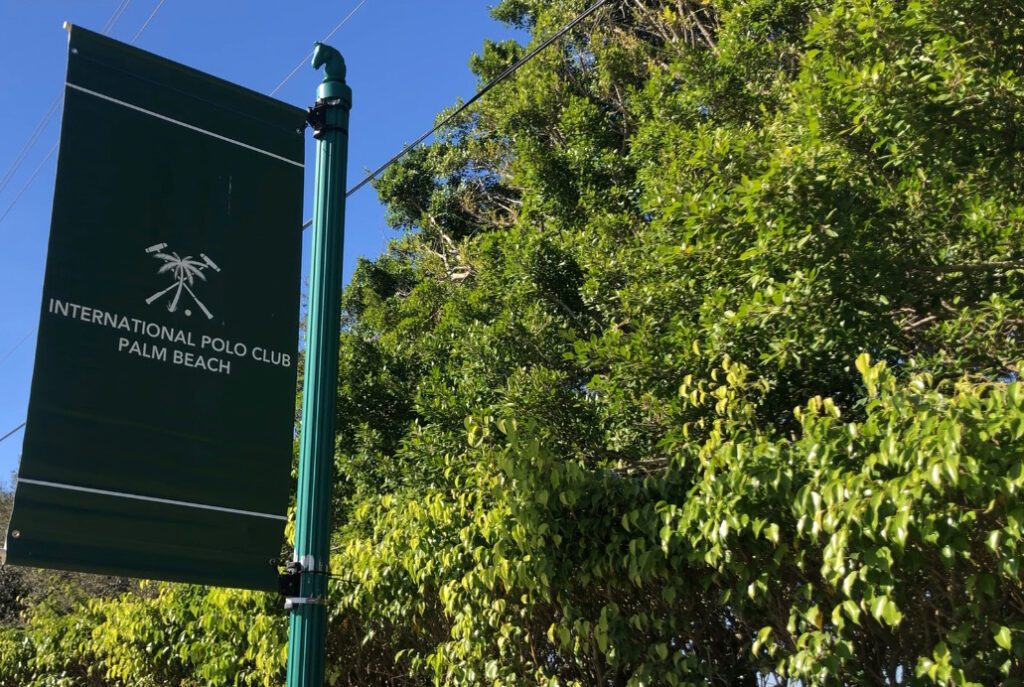 Another reason people are moving to Wellington includes the International Polo Club, which is the premier polo destination in the world and Polo season is highly anticipated every year! This facility hosts a number of polo tournaments, which are open to the public, each year. From champagne brunch, field tailgating, sponsor boxes and grandstand viewing you will love experiencing a Sunday polo match! PS…the half time divot stomp ala Pretty Woman is not to be missed!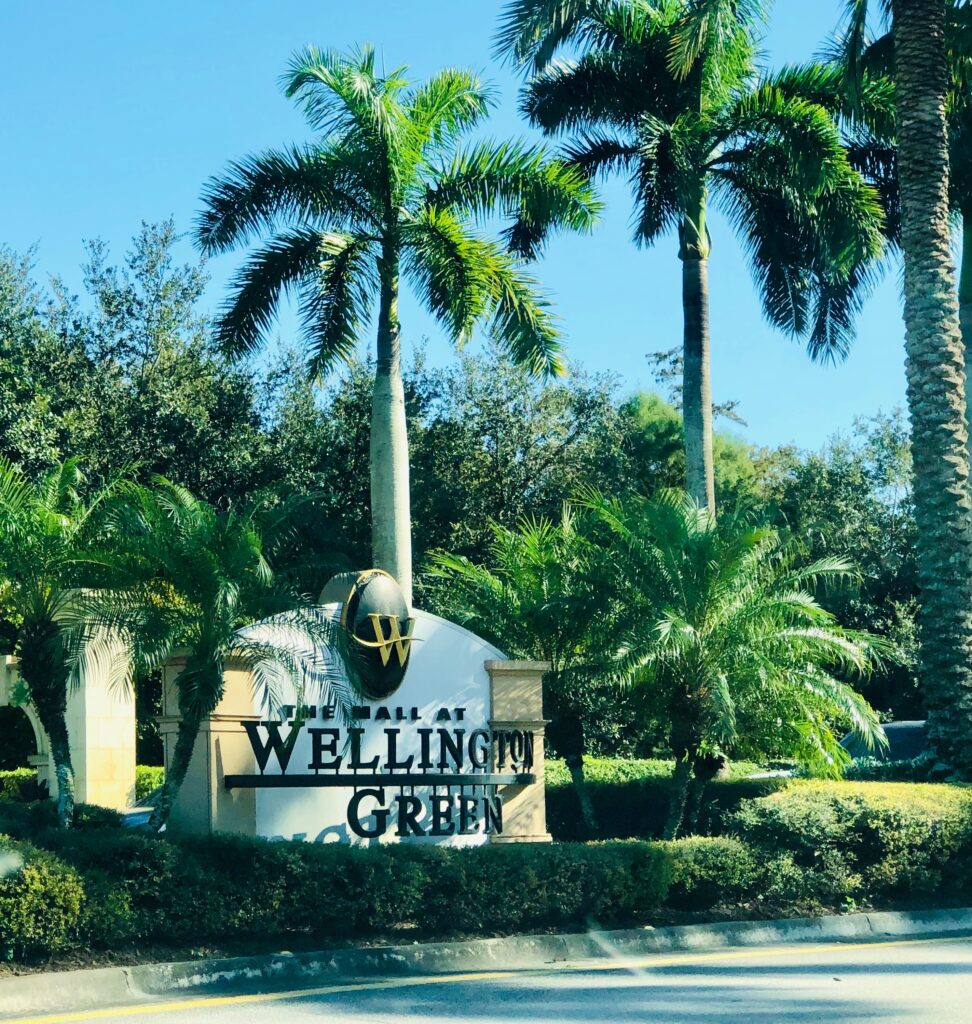 Shopping
The Mall at Wellington Green is a favorite shopping destination that also includes a cinema, live events and of course restaurants for you foodies out there! You can easily spend an entire day here! There are also a number of big box stores within city limits as well as some of our favorite grocery stores including Publix and Trader Joe's (try the cookie butter, yum!!)

Water Sports
The Wellington Aquatic Complex is the home of the Wellington Swim Team. Other activities here include diving, rowing and sculling, water aerobics, swimming lessons and birthday parties (their pool with waterslides and sprinklers is awesome)! Daily and annual passes are available.

Wellington Amphitheater
The city government hosts a plethora of events at the amphitheater. Bring the family out for a concert, a movie or an evening with food trucks (the latest unique dining craze). Take advantage of all this city sponsors.

Coral Sky (Palm Beach County)

The Coral Sky Amphitheatre is a 20,000-seat open-air music venue in West Palm Beach, Florida. The facility, owned by the South Florida Fairgrounds, is a modern amphitheatre used primarily for concerts and other performances.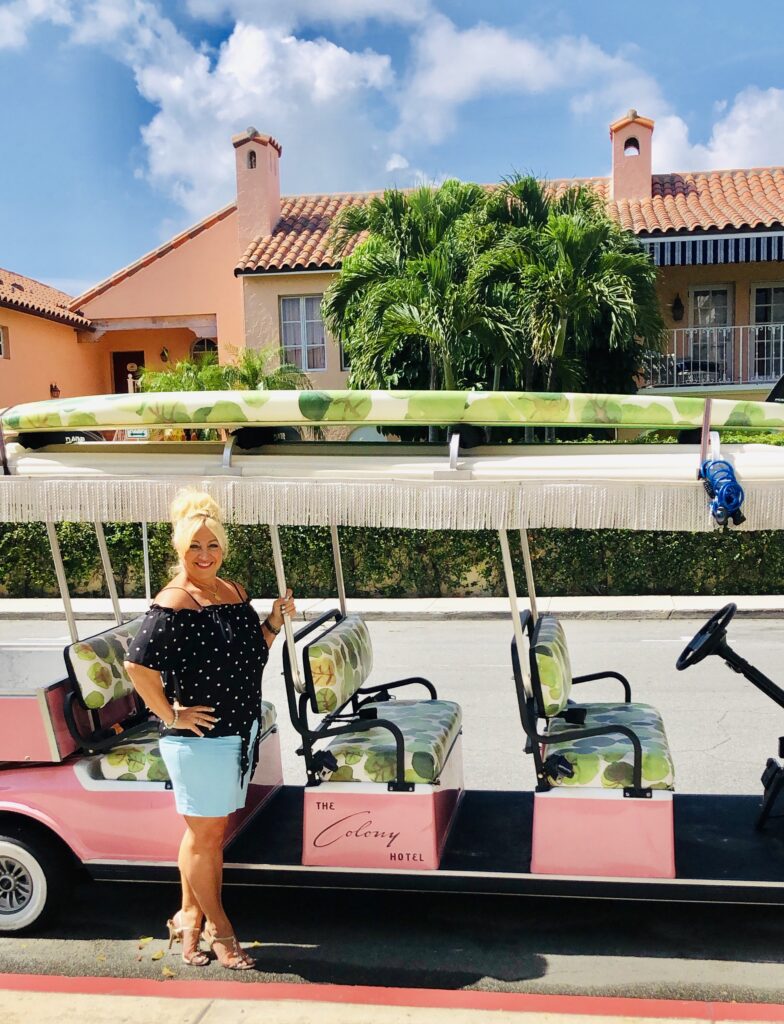 West Palm Beach
By the way did you know that Wellington is not far from Downtown West Palm Beach and Palm Beach. Want to take a day trip? Buzz by Clematis Street, take in a show at Kravitz Center, catch Brightline to go to Fort Lauderdale or Miami or take in iconic Worth Ave via short car ride from Wellington.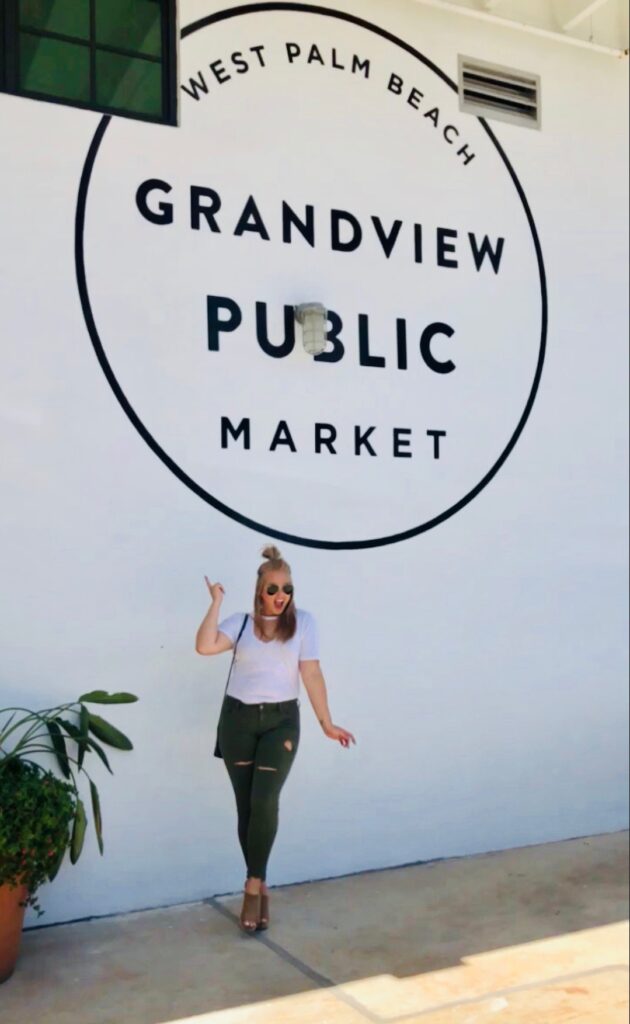 Wellington is one of the most popular communities in Palm Beach county and if you want more details click on this link! There are just so many great things to do in Wellington!
If you liked this article consider buzzing by 10 Things to Do in Boynton Beach and 25 Things to Do in West Palm Beach
As always please confirm all info we share here directly with the city, county and businesses via their websites. Information is subject to change without notice.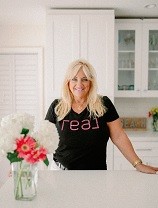 About Michele Bellisari
Michele Bellisari is the founder of #SoooBoca® Lifestyle & Media based in Boca Raton and a Realtor with Real Broker. If you are thinking of buying or selling real estate in Boca Raton and any of the surrounding cities let her help you out! Michele blogs, vlogs, posts and shares all things Boca Raton, South Florida & Beyond from events, people, food, travel, home decor, fashion, beauty and real estate! You can find more at www.soooboca.com and on all the socials @soooboca.