Are You Ready?
The 2023 Atlantic Hurricane Season is here and this post of 27 hurricane season tips and resources serves as a reminder that we take hurricanes and tropical storms seriously here in Boca Raton, South Florida and the State of Florida.
Hurricane season runs from June 1st to November 30th with the peak period from early August through the end of October. We get asked frequently about hurricane season tips to better weather the storms that do come our way so make sure to print this out or save it for future reference! 
We saw the devastation that happened with Hurricane Ian. We take these storms very seriously here in South Florida and so should you! 
Disclosure: The links in this post/on this page are affiliate links via Amazon and other companies and if you go through them to make a purchase I will earn a commission. 
Check out our YouTube video all on prepping for hurricane season!  
Hurricane Season Tips That Can Help You Feel More Prepared
NOAA National Hurricane Center 
Included in this post are links to the Boca Raton, Palm Beach County and State of Florida to help you stay connected and to plan accordingly.
Division of Emergency Management 
Don't forget to be neighborly folks… in a hurricane, everyone is under stress. Check on neighbors on each side of you before and after the storm. If there are any senior citizens in your neighborhood please check on them to make sure they are okay.
Subscribe here and become a #SoooBoca Insider
Community Resources 
Know who your point person is in your community, condo and neighborhood.
South Florida, Community and City Calendars 
Connect with Boca Raton city services at the hurricane information page on the city website and grab the latest hurricane guide.
Sign up for Code Red to receive emergency alerts for City residents from the City of Boca Raton.
Sign up for AlertPBC to receive Palm Beach County alerts that include Boca Raton alerts and other cities you choose.
Follow the City of Boca Raton on Facebook & Twitter.
This is a great time to join Nextdoor to stay in touch with and get updates in your neighbors and surrounding communities.
Official Hurricane News & Information Center is an active group on Facebook you can check out and join. Another popular group on Facebook is Mike's Weather Page.
Check out PBC DART, the free Palm Beach County Emergency app for Android and iOS. App Store on iPhone click here or Google Play
Palm Beach County Hurricane Information 
Broward County Hurricane Information 
Miami-Dade County Hurricane Guide 
Regional and National Resources 
Pet Tips and Disaster Preparedness Information and Tips with Ready.Gov.
Don't forget to stock up on your pet supplies and prescriptions now vs right before a storm!
Report price gouging at the State of Florida Price Gouging Hotline
In the event of a hurricane or serious emergency, the City's communication team will keep you updated with public safety alerts. Messaging may include information about city services, available resources and evacuations.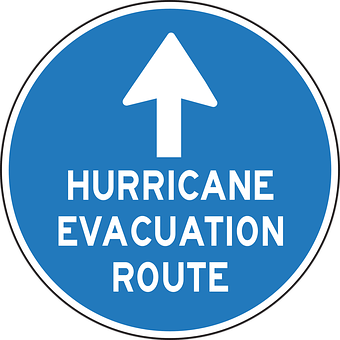 The Citizen's Information Center (CIC) Boca Raton
In the event of a hurricane, residents are encouraged to stay tuned to the local media for information regarding evacuations, shelters, and storm information. During an emergency, residents can obtain further information by listening to the City of Boca Raton's radio station, AM 1650, or by watching the City's TV channel, Ch 20. The City's Citizen Information Center (CIC) is activated during storm events and can be contacted at 561-982-4900 for storm related information.
Courtesy: City of Boca Raton Website
**************************************************************
Plan and Prepare
You should always have a plan in place during hurricane season so you can be prepared and to receive important emergency information.
As part of a hurricane preparedness kit, here are several tips that homeowners and renters can take before a hurricane strikes:
1. Have a basic emergency kit, which includes battery-powered radios, lanterns, flashlights, water, portable power station, home generator, non-perishable food, a first-aid kit and prescription medications, portable phone batteries (charged), fans and extra cords. Make sure to place any Amazon orders early to ensure you get your supplies in a timely manner. Pick up water and food locally to ensure you have enough supplies to get through a storm and power outages.
2. Keep a written list in a plastic bag of important phone numbers. This can include numbers of family members in other states, local emergency management and shelters, hospitals, your homeowner's insurance rep. or for renters, the landlord or property manager.
3. From very early on, homeowners should verify their property insurance to see how much coverage they have, and if necessary, increase coverage especially for personal property. Renters should obtain renters insurance on their personal belongings.
4. Know your evacuation route, have alternative living arrangements and keep your car fueled should an evacuation be necessary. Storing extra cans of gasoline in a safe place is also a plus.
5. Homeowners should make sure that there are storm shutters to cover all windows and sliding glass doors. If you cannot install them, make sure you have someone lined up early who can complete the installation.
6. Renters should review their lease to verify who is responsible for installing storm shutters. If you are responsible for the installation of the shutters, make sure you know where they are located and verify that there are sufficient shutters to cover all glass windows and doors.
7. Have surge protectors on all major appliances, televisions, computers and other major electronic equipment. Also, generators are excellent for diminishing the damage that can result from abrupt power outages.
8. Secure or remove potential wind-borne objects around the home such as garbage cans, barbecue grills, yard furniture and kids' outdoor toys.
9. Be sure trees and shrubs around your home are well trimmed so they are more wind resistant.
10. Determine how and where to secure your boat, RV, and additional vehicles.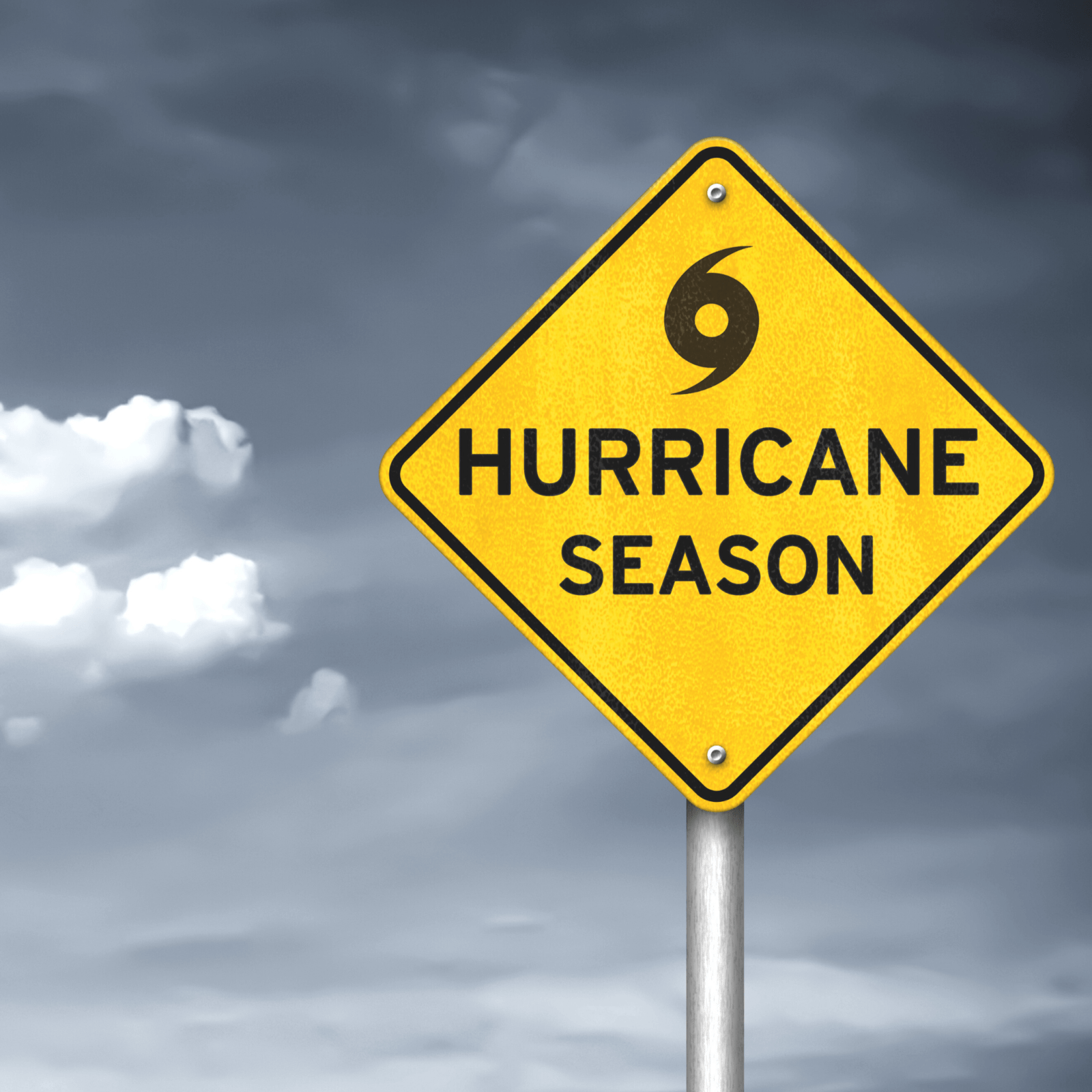 Subscribe here and become a #SoooBoca Insider
PAGE INFO PROVIDED BY TREASURE COAST NEWSPAPERS IN SUPPORT OF THE REALTORS OF ST. LUCIE COUNTY 2016
This is for information purposes only. Please rely on city, county, state and federal information on official websites for any hurricane related updates. If you have hurricane season tips you want to share with us please email [email protected] so we can add them to our list!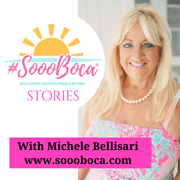 About Michele Bellisari
Michele Bellisari is the founder of #SoooBoca® Lifestyle & Media based in Boca Raton and a Realtor with Real Broker. If you are thinking of buying or selling real estate in Boca Raton and any of the surrounding cities let her help you out! Thinking of purchasing a vacation home? Michele blogs, vlogs, posts and shares all things Boca Raton, South Florida & Beyond from events, people, food, travel, home decor, fashion, beauty and real estate! You can find more at www.soooboca.com and on all the socials @soooboca. Information in this post should be verified with your accountant, attorney and or financial planner as well as the state of Florida. Information in posts should be verified independently. Information deemed reliable, not guaranteed. 
How Can I Help You Buy or Sell A Property? 
Click to Get Your Home Valuation 
Palm Beach County Neighborhood Snapshots