As of May 31, 2018 the U.S. Customs and Border Protection facility is open!
Did You Know That Boca Raton Has An Airport?
We have always loved what Boca Raton Airport has to offer in regard to flying options! Did you know you can fly into Boca Raton just as quickly as you can fly out! The airport is rich with history and has been part of Boca Raton since 1936. 
With so many global businesses and headquarters based in and around Boca Raton, it makes it very easy for executives to fly private in and out of Boca Executive Airport or as "locals" call it Boca Exec! 
If you have thought about relocating your business or making a move to Boca, having a hyper local airport nearby can be very convenient. South Florida is a moving magnet these days and businesses and people are moving here in droves for a variety of reasons.
As a local Realtor, with Real Broker, I have put together some information for you in regard to the business and tech environment here including an interview with the Boca Raton Economic Development Manager, Jessica Del Vecchio. 
View The Weekend List Here! New List Every Thursday! 
Fly In For South Florida Events 
Perhaps you have a meeting here, want to fly in for a Miami Dolphins or FAU football game, attend a concert or fly over to the Bahamas for a beautiful vacation to fish, snorkel or dive? How cool is it that you could fly into Boca Raton Airport.
Entertaining guests or your business associates for the weekend? Charter flights make for a quick weekend getaway to enjoy our Boca Raton beaches, world class shopping, amenities and to have a fabulous dinner with friends!
No matter what the reason, Boca Raton Airport is convenient and well located to all things South Florida.
PS…the airport sits right off of Airport Road, I-95 and Spanish River. I love to watch planes of all types taking flight and landing daily with that gorgeous Boca blue sky and FAU Football stadium as a backdrop.
SUBSCRIBE TO #SOOOBOCA LIFESTYLE
A Few Boca Raton Airport Facts
The Airport encompasses 214 acres between Spanish River Boulevard and Glades Road. The Airport's runway 5/23 is 6,276 feet long and 150 feet wide, with a full-length 40-foot wide parallel taxiway.
The Boca Raton Airport serves the recreational, corporate, and flight training needs of the community, averaging over 70,000 operations annually.
FAA Contract Tower located on the field. The Tower is open daily from 7:00 AM to 11:00 PM
Two full-service Fixed Based Operators (FBOs) are located at the Airport. Each FBO offers a range of amenities, such as fueling, ground handling, aircraft storage, conference rooms, catering, and limousine service.
Onsite Customs and Border Protection facility (coming soon) enabling international flights to fly directly into the Boca Raton Airport instead of first stopping at another airport to go through customs.
Did you know…that during WWII, Boca Raton Airport served as a base for air-sea patrol, and a weigh station for planes being ferried to Europe?
Things To Do in Boca Raton
Jetting off is as easy as 1, 2, 3 when flying out of Boca Raton Airport — no security delays, no two hour wait times, no crowds and most importantly no TSA!
Choose from a list full of carriers HERE,  that best suit your needs. If you are just staying for the night, there's a hotel right on site at the recently renovated Marriott Fairfield Inn and sever more close by.
If you are in need of some entertainment then head over to Cinemark Palace 20 to catch the latest flick, or catch an Uber or Lyft to shops and dining of Downtown Boca, Atlantic Ave or the Town Center Mall. This "fly private" idea is sounding better and better isn't it!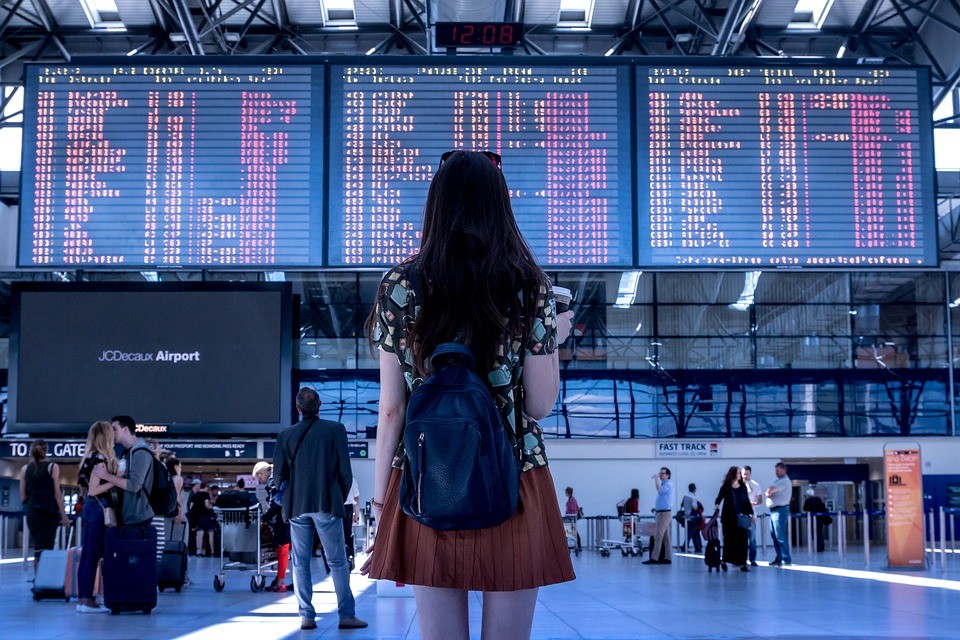 10 Reasons to Fly Private
Convenience
Time Saving
Reduced Stress
Privacy
Flexibility
No long security lines
Food choices
Life Balance
Makes Sense for Your Business
Cuz you can (okay we threw this one in but seriously are we right or are we right)
As of May 31, 2018 the U.S. Customs and Border Protection facility is open!
Flight Options For You
We have a variety of options for you as you can head up to Palm Beach or down to Fort Lauderdale International to travel. However be sure to find out how Boca Raton Executive Airport can meet your needs as well. 
Check this informative video out below and if you want more tips on what to do in #SoooBoca check out our YouTube channel!
Some references provided via Boca Raton Executive Airport site. Please contact airport, carriers and any referenced businesses for the most up to date information.
South Florida Executive Airports
Fort Lauderdale Executive Aiport
Palm Beach County Park Airport – Lantana
Miami Opa-Locka Executive Airport
South Florida International Airports
Fort Lauderdale International Airport
Palm Beach International Airport
Popular Blog Posts You Might Enjoy
Foodies
13 Best Breakfast Spots In Boca Raton
17 Coffee Shops In Boca & Delray Beach to Love!
15 Best Breweries in South Florida and Boca Raton!
10 Best Key Lime Pies in South Florida
15 Fabulous Pizza Places in Boca Raton and Delray Beach
10 Things To Love About Stone Crabs
Travel
12 Fabulous Florida Coastal Vacation Spots
Visit & Play At 17 of The Best Florida Beaches
15 Fun Daycation Ideas To Do In South Florida
12 Cool Things To Do In Wellington
15 Amazing Things To Do In Palm Beach
11 Fabulous Things To Do In Lighthouse Point
Real Estate
11 Reasons To Buy An Investment Property in South Florida
Pros & Cons of Moving To Boca Raton
5 Lucky Charms To Help You Sell Your Home
Selling Your Probate Property in South Florida
Seniors Downsizing: Tips and Strategies
South Florida Real Estate YouTube
Home Decor
15 Ways To Get Instant Curb Appeal For Under $200
9 Amazing Tips For A Stylish Bar Car
8 Reasons HomeGoods Is My Happy Place
11 Ways To Declutter Your House In A Day
Wellness
Your Guide To 12 Relaxing Spas
7 Great Yoga Studios in Boca Raton & Delray Beach
Top Fitness Trends You Any Year!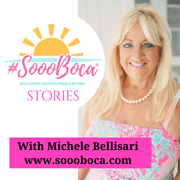 About Michele Bellisari
Michele Bellisari is the founder of #SoooBoca® Lifestyle & Media based in Boca Raton and a Realtor with Real Broker. If you are thinking of buying or selling real estate in Boca Raton and any of the surrounding cities let her help you out! Thinking of purchasing a vacation home? Michele blogs, vlogs, posts and shares all things Boca Raton, South Florida & Beyond from events, people, food, travel, home decor, fashion, beauty and real estate! You can find more at www.soooboca.com and on all the socials @soooboca. Information in this post should be verified with your accountant, attorney and or financial planner as well as the state of Florida. Information in posts should be verified independently. Information deemed reliable, not guaranteed. 
How Can I Help You Buy or Sell A Property?
Click to Get Your Home Valuation