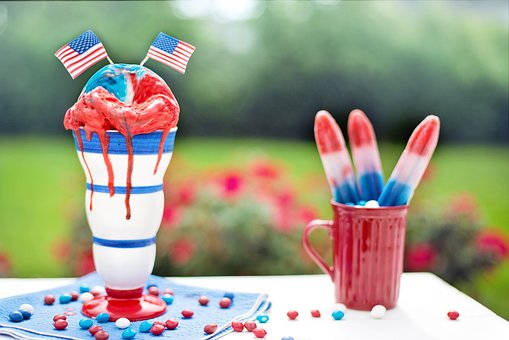 Ready For Fireworks and Fun Around The Sunshine State?
We love Fourth of July whether here in South Florida or up in Columbus, Ohio ( yup we are Buckeyes). From fireworks, parades, cookouts, beach picnics, boating, dining out, fun runs decorating, roadtripping and sandcastle contests there is plenty to do in 2021…YAY!!!
Take a scroll through the blog for the latest on Boca Raton news and events for the holiday, with tons of inspo to celebrate July 4th plus links to some of my favorite local and national bloggers who have some great ideas on celebrating Independence Day!
We have sparklers ready as always, the Captain is ready to grill some fresh mahi or snapper…maybe we can convince him to make some of his famous smoked fish dip too! Make sure to subscribe to #SoooBoca to see some of our home cooking stories!
Disclosure: The links in this post/on this page are affiliate links via Amazon and other companies and if you go through them to make a purchase I will earn a commission.
PS…I am shopping for something fun to wear this year if you want to get a little fancy you can always do a little shopping for yourself with our #SoooBoca merch!
Pets and The Fourth
Our pets can get very anxious from all of the loud booms and bright lights happening throughout the week ramping up the the July Fourth holiday. Plan ahead to keep your pet safe, comfortable and stress free if possible with some tips from the American Veterinary Medical Association that can help you prep and keep your animals safe.
My yellow lab Brody is always open to new toys and of course a new Independence Day outfit or collar, so if your pet needs a fresh new fashion look or some treats check out gear and more from Chewy!
Fireworks and Events
Subscribe here and become a #SoooBoca Insider
Boca Raton
The City of Boca Raton has cancelled the Fabulous Fourth Celebration – City of Boca Raton celebration.
Subscribe here and become a #SoooBoca Insider
West Boca Raton
What: The Palm Beach County Parks and Recreation Department and The West Boca Community Council will host a 4th of July Drive-in Fireworks Display at Burt Aaronson South County Regional Park, Boca Raton. The fireworks display will begin at 9:00 p.m. Overflow parking lots adjacent to Sunset Cove Amphitheater will open at 7:00 p.m. to allow attendees to park their vehicles for viewing. Designated viewing parking lot spaces are limited. Regional Park Drive will be partially closed to incoming traffic from Glades Road to Park Access Road at 8:30 p.m. Access to designated viewing parking lots will be unavailable following the road closure. The event is rain or shine. Any changes due to intermittent weather will be posted on the Sunset Cove Amphitheater Facebook page. For any questions, please call 561-966-7043 or visit our 4th of July Drive-in Firework Display event page at https://discover.pbcgov.org/parks/Pages/Drive-in-Fireworks-Display.aspx. Palm Beach County looks forward to celebrating July 4th with you in a safe manner.
When: Sunday, July 4, 2021
Designated viewing parking lots open at 7:00 p.m.
Park road closure at 8:30 p.m. Note: Patrons must arrive prior to 8:30 p.m. for access to designated viewing areas.
Fireworks Display at 9:00 p.m.
Where: Burt Aaronson South County Regional Park
11200 Park Access Road, Boca Raton, FL 33498
Fee: FREE
Burt Aaronson South County Regional Park is operated by the Palm Beach County Parks and Recreation Department and is located at 11200 Park Access Road in Boca Raton. For more information on Burt Aaronson South County Regional Park and other county-operated parks, visit www.pbcparks.com.
---
Delray Beach
FIREWORKS
The Delray Beach Fireworks, sponsored by Zambelli Fireworks, will be held July 4th from two undisclosed locations in the City. The magic will be brilliant! Look up in the sky at 9pm and enjoy the show!
JULY 4TH SAND SCULPTING CONTEST
Sunday, July 4th, 2021. Join us at the beach behind the Pavilion from 9:00 am – 11:00 am for the Sand Sculpting Contest, physically distanced of course. Two categories (Adult and Children) will be awarded. Registration is free, required in advance, and is open to everyone. Participants must bring their own tools.
Use of colors: If you choose to use color in your sculpture, it is required you use an organic powdered tempera paint.
Uncle Sam Jam
Saturday, July 3rd, 2021. Pompey Park, 1101 NW 2nd Street
Our Independence Day celebration is a Delray Beach tradition but will look a little different this year due to COVID-19. The City is offering a fun, family event at one of the area's largest parks to celebrate the day. This is part of a weekend-long list of activities throughout the City. Uncle Sam Jam will include live entertainment, children's activities, food and merchandise vendors, pool games, strolling jugglers and magicians, and fun for the entire family! The event will run from 10:00 am until 1:00 pm. Join us for the fun!
SPARKTACULAR SIDEWALK SALE
In conjunction with the 4th of July weekend, the DDA invites you to come downtown and shop the 2nd annual SPARKtacular Sidewalk Sale—taking place on Saturday, July 3rd from 11 – 5pm. Shopping sales, live entertainment and fun! View all the details here.
DECORATE DELRAY
Adorn your businesses, homes and yards with red, white, and blue and compete for the "Most patriotic house (or business) in Delray Beach". Registration is required, free, and open to City of Delray Beach residents and business only. Submit 1-3 photos of your home, front of house (or business) and front yard only no later than June 26th. Judges will award the top 3 locations in each category and winners will be announced on July 4th. Please label each upload with your name. Photos will be placed in an online gallery for all to see.
Registration:
AMERICAN PARTY PACK
Delray Beach Parks and Recreation is creating 600, FREE, activity to-go kits (which is also sensory friendly) for Delray Beach Residents. Bags will include activities and patriotic accessories to help you celebrate Independence Day. Bags will be available for drive through only on a first come first serve basis, (up to 2 bags per car) while supplies last, on July 4th from 10:00 am until noon at the following locations:
Pompey Park
"505" Teen Center and Hobbit Skate Park
Barwick Park
Catherine Strong Park
"FIREWORK STAND" PATRIOTIC PHOTO MINIS
Saturday, June 26, 2021. "505" Teen Center and Hobbit Skate Park, 505 SE 5th Avenue. Your registration is for use of the location only and will not include photographer or camera equipment. The area will be sanitized between sessions. The set will be available between 9:30 am and noon.
---
West Palm Beach

4th on Flagler will return to the West Palm Beach waterfront this year!
Join us for FREE family fun from 7 – 10 p.m. on Sunday, July 4, 2021 where we'll have roving entertainment, food and drinks available for purchase, live music on the NewDay USA Stage located on the Palm, a DJ stage on the south end at Post Park, and a themed show at the Centennial Fountain.
Additionally, Supercar Week will host "Drive In 4th," an all makes and models car show along Flagler Drive. And for anyone who wants to start their celebration early, the Bill Bone 5K will "run to the fun." The family-friendly run begins at Osprey Park at 6:30 p.m. and finishes adjacent to the north end of the 4th on Flagler site.
Patriotically decorate your porch, patio or balcony, post to Instagram and enter to win prizes from DowntownWPB businesses. The more creative, the better! Visit DowntownWPB.com for details.
---
Deerfield Beach
4th of July Drive-in Firework Display at Quiet Waters Park
---
Coral Springs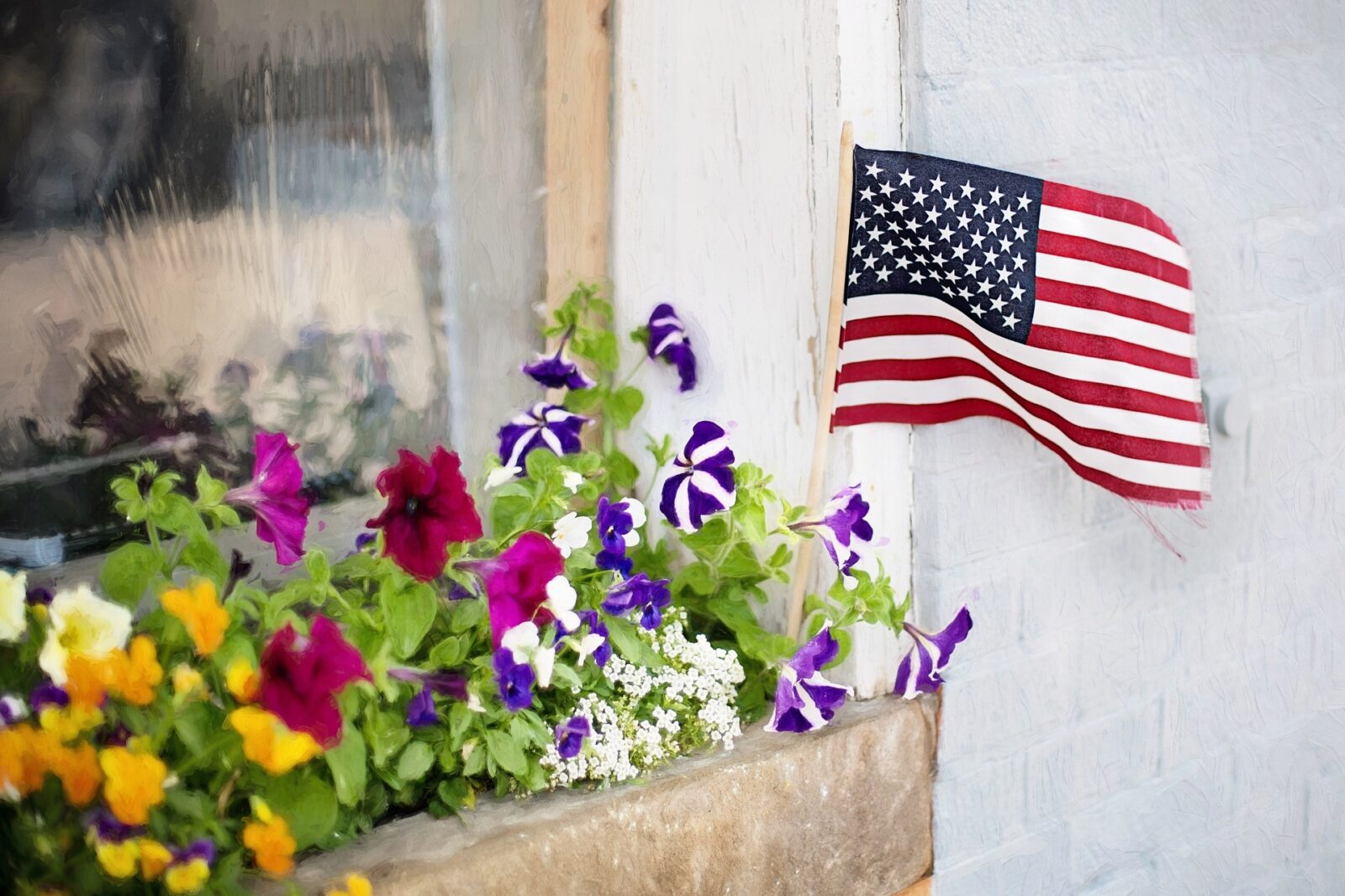 On Sunday, July 4, 2021, from 5 p.m. to 9 p.m., residents are invited to celebrate Independence Day with a grand firework display set to start at 9 p.m. at Mullins Park.

The event begins at 5 p.m. with all-new family-friendly activities, including a water splash zone run operated by the Coral Springs-Parkland Fire Department, a community cornhole area and game zone. Also new this year, an enhanced entertainment experience, featuring live music by Alexander Star and The Golden People, along with DJ Reré and emcee Andres. The night concludes with the firework display.

Admission and parking are free! Participants will have food truck and refreshment options for purchase.

Regarding the event, Mayor Scott Brook said, "We are so excited to gather to celebrate our nation's independence and community spirit. This year's celebration will be a great time for families of all ages."

Mullins Park is located at 10000 Ben Geiger Drive (N.W. 29th Street). For more information, please call 954-345-2200.

Note: Personal fireworks, alcoholic beverages and pets are not allowed in the park.
We remind our residents that fireworks can be dangerous. Always have an adult supervise fireworks activities. Airborne fireworks run the risk of damaging property or causing serious injury to users.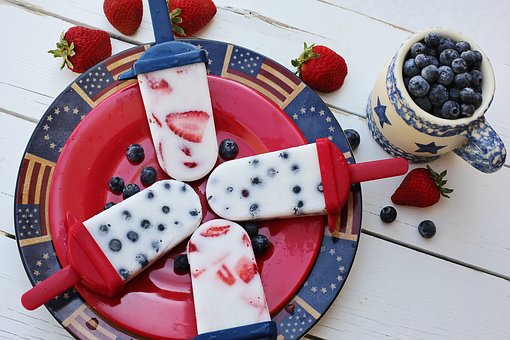 ---
Fort Lauderdale
City of Fort Lauderdale 4th of July Spectacular
THE BEACH BOYS TO APPEAR AT THE CITY OF
FORT LAUDERDALE'S 4TH OF JULY SPECTACULAR
As The Beach Boys mark more than a half century of making music, the group continues to ride the crest of a wave unequalled in America's musical history. The Beach Boys have become synonymous with the California lifestyle and have become an American icon to fans around the world. The Beach Boys will pull into town to perform at the City of Fort Lauderdale's 4th of July Spectacular. The event is free to attend and The Beach Boys will perform from 7:30 to 9 p.m. on Fort Lauderdale Beach, located at 300 S. Fort Lauderdale Beach Blvd.
Since the band's co-founder, lead-singer and chief lyricist Mike Love penned the lyrics to The Beach Boys' first hit, "Surfin'" (1961), dozens of the bands chart toppers have become eternal anthems of American youth: "Surfin' USA," "Surfer Girl," "Fun, Fun, Fun," "I Get Around," "California Girls," "Help Me Rhonda," "Barbara Ann," "Good Vibrations," "Wouldn't It Be Nice," "Rock and Roll Music" and "Kokomo.
The Beach Boys have sold over 100 million records worldwide and have received more than 33 RIAA Platinum and Gold record awards. The Rock And Roll Hall of Famers were also honored at the 2001 Grammy Awards with the Lifetime Achievement Award. With more than five decades of touring under their belts, The Beach Boys have performed more concerts than any major rock band in history.
Sounds Of Summer: The Very Best Of The Beach Boys, Capitol/EMI's 30-track collection of the band's biggest hits, has achieved triple-platinum success with sales of more than three million copies in the U.S. since its release.
The Beach Boys are led by Mike Love, who, along with longtime member Bruce Johnston, musical director Scott Totten, Brian Eichenberger, Christian Love, Tim Bonhomme, John Cowsill, Keith Hubacher and Randy Leago continue the legacy of the iconic band. This concert will not feature Brian Wilson, Al Jardine or David Marks.
---
Florida Keys Celebrations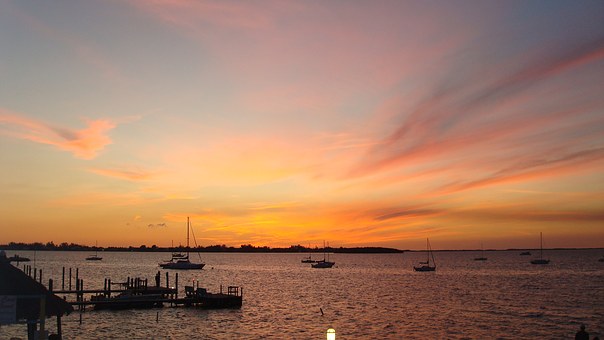 You know the #SoooBoca family loves their "Keys" however this year many things are cancelled due to Covid-19. Please click the link above to see what is happening from Key Largo to Key West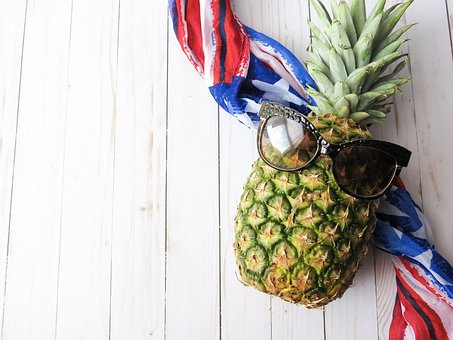 Florida Travel
Thinking of jumping in the car and doing a July 4th vacation or even a staycation…then check out some road trip ideas for you around the "Sunshine State" that you may want to consider and hotels and lodging ideas for you!
25 Things To Do In The Florida Keys
Discover Daycations In Your Own Backyard
---
We wish you a very happy Fourth of July and don't forget to follow us on Instagram to see some of our holiday celebrations!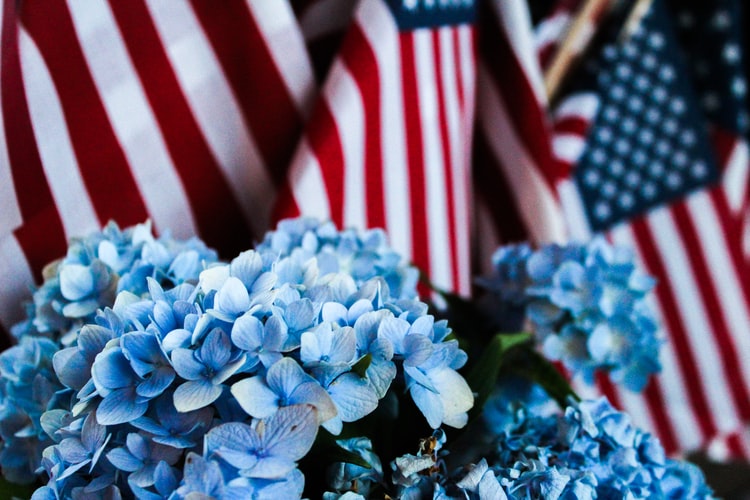 Florida Bloggers Fourth of July Inspo
Check out some of my favorite Florida bloggers and publications for events, ideas, fashion and food!
Modern Boca Mom – July Fourth Events
Fort Lauderdale on The Cheap – July Fourth fireworks & Festivities
Florida Travel + Life – Best Fourth of July Celebrations in Florida
Ocean Drive Magazine – The 7 Best July 4th Fireworks In Miami
Information we provide should be directly verified by readers, is subject to change, provided only as a courtesy and please remember to contact the event coordinators directly for information, times and any questions you may have before you go. Event info is compiled from city and county websites.
About Michele Bellisari
Michele Bellisari is the founder of #SoooBoca® Lifestyle & Media based in Boca Raton and a Realtor with Real Broker. If you are thinking of buying or selling real estate in Boca Raton and any of the surrounding cities let her help you out! Michele blogs, vlogs, posts and shares all things Boca Raton, South Florida & Beyond from events, people, food, travel, home decor, fashion, beauty and real estate! You can find more at www.soooboca.com and on all the socials @soooboca.
You might also like