Have You Considered Moving Your Business To South Florida?
The business boom is happening here in Boca Raton and South Florida! Have you been pondering moving your business to Boca Raton and South Florida? You are not alone! The South Florida business relocation migration is full on in play and happening every day! South Florida is a magnet for businesses wanting to get away from high taxes and less friendly business environments.
Due to the pandemic and people realizing they could work from almost anywhere, moving to Boca Raton and the South Florida business relocation idea became a reality for many corporations and individuals who find the lifestyle, weather and business incentives attractive.
Boca Raton Is Great For Business
Boca Raton has always been a popular city for vacations, second homes and snowbirds, but over the last several years, corporations have been landing their plane here and settling their headquarters right here in Boca Raton.
If you are considering moving your business to Boca Raton, take a listen to an interview I did with Jessica Del Vecchio, the Economic Development Manager for the City of Boca Raton on the #SoooBoca Podcast. She shares the allure of our beautiful community to companies and corporations from all over the globe that are moving their headquarters and themselves, their employees and their families to Boca Raton. The Office of Economic Development in Boca Raton is a wealth of information if you are thinking of making a corporate relocation to our popular city.
We are also fortunate to be getting a Brightline train station here in Boca Raton on the east side near Downtown Boca. Currently stations are up and running in West Palm Beach, Fort Lauderdale and Miami. As per the City of Boca Raton's website, "Construction of the Brightline train station is estimated to begin in the fall of 2021 with an estimated opening date in 2022." Just download the app and check out what all the buzz is about! Brightline offers free Wi-Fi, comfortable seats, Smart business class and Premium first class, special events and stellar service!
Also, just west of I-95 and Yamato we have a Tri-Rail station which also runs from Mangonia Park and West Palm Beach to Miami. You can check out that schedule right here. A cool aspect of Tri-Rail is if you want to take the train to Fort Lauderdale International Airport (FLL), Miami International Airport (MIA) or Palm Beach International Airport (MIA) there are stations near by. Check out the website for rideshare and shuttle options from each station. With that being said, I have a family member that is a flight attendant who takes Tri-Rail frequently to FLL!
Boca Raton is a globally recognized city in the Southern part of Palm Beach County that has been a magnet for headquarters for a number of years. The pandemic was a defining moment for people and companies. With other states shut down, Florida was open for business for the most part. Boca Raton and South Florida became a very attractive proposition for company owners to relocate not only themselves but their headquarters to the South Florida area.
Boca has a number of living options and business opportunities here, including, BRIC – Boca Raton Innovation Campus, the former IBM campus, which is a 1.7 million square foot office park located off of Yamato Road and I-95 here in Boca Raton.
Boca Raton is located between Fort Lauderdale International Airport and Palm Beach International Airport which is highly convenient, and if you are looking for corporate and recreational travel, Boca Raton Airport, is a popular flight facility that also services international travelers!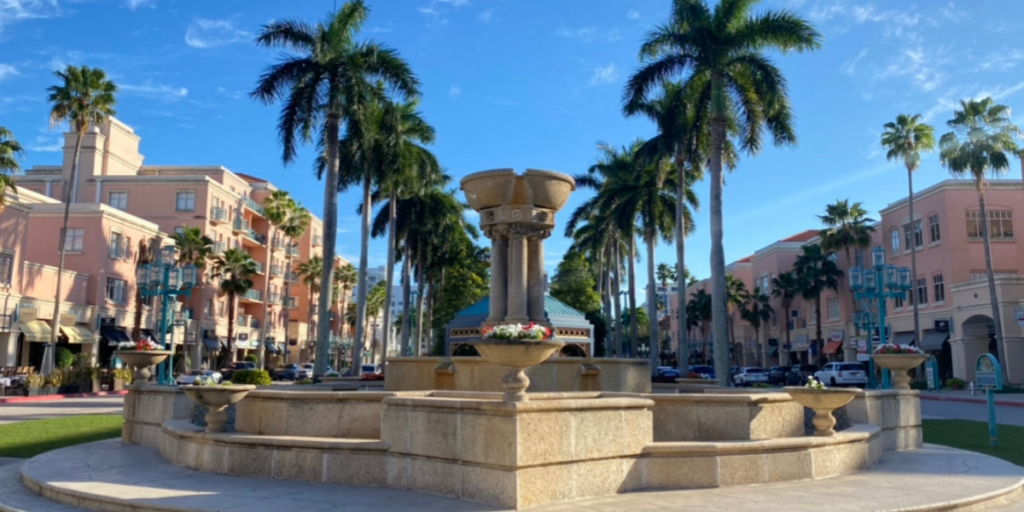 Palm Beach County Is Open For Business
Perhaps you have also perused the Business Development Board Palm Beach County and have noticed that Boca Raton is high on the list of many companies and corporations that are moving from New York, New Jersey and other high tax states. I can assure you, as a Realtor here, this is the topic of many conversations I have with people that are ready to make a move here.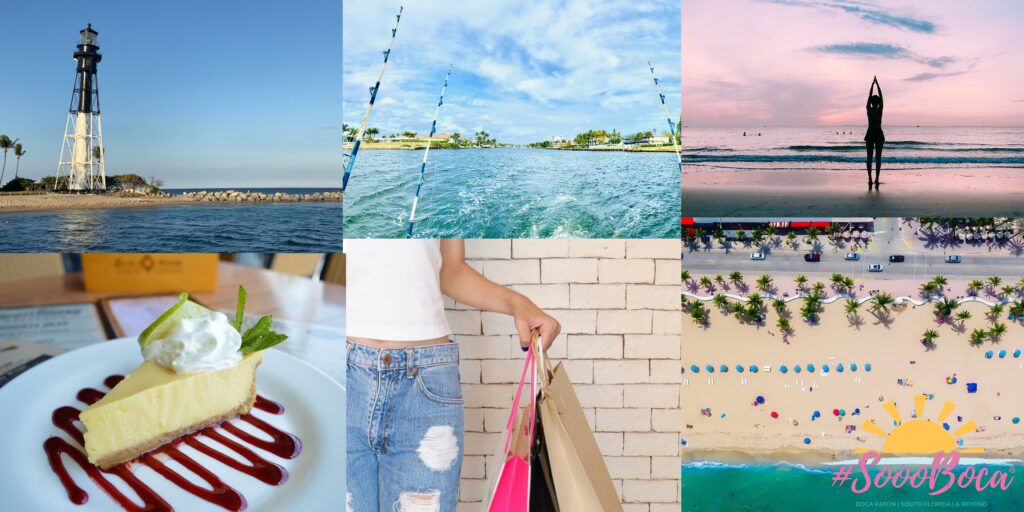 That Famous Tweet
From Miami to Fort Lauderdale to the Palm Beaches there has been huge growth and interest, particularly from tech companies, thanks to the timely "How Can We Help" tweet by Miami Mayor Francis Suarez, in making corporate relocation moves to the Tri-County area!
According to Investopedia, "as of 2020, Florida had the fourth-largest economy in the United States behind California, Texas, and New York." This includes tourism, agriculture, financial services, international trade, aerospace and life sciences.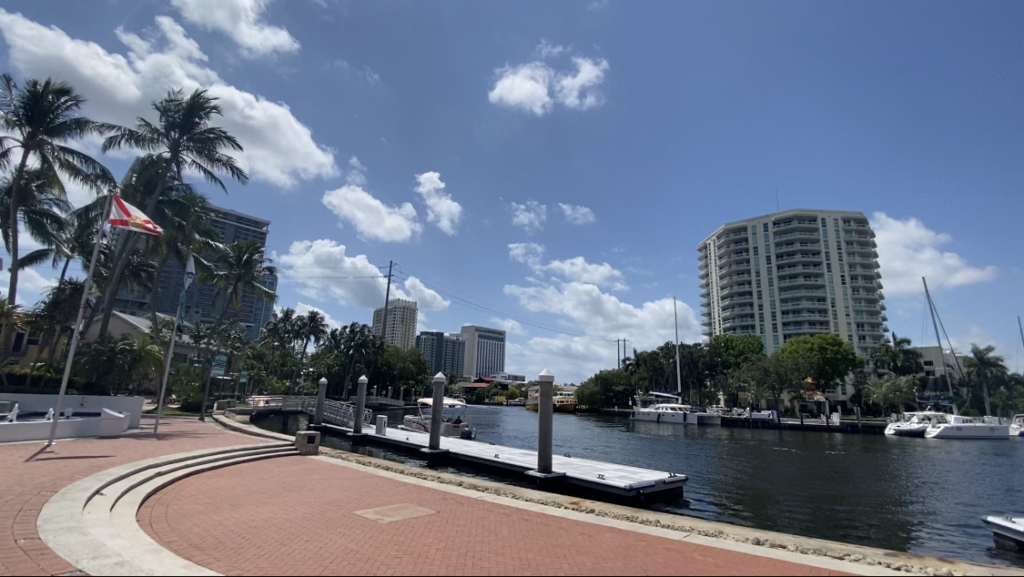 Favorable business conditions, the weather, the beaches and all over enjoyable lifestyle is a huge draw to Boca Raton and South Florida in general.
Pros and Cons of Living in Boca
If you are wondering why people and businesses love Boca Raton, check out the Pros and Cons of Living In Boca Raton post we did, with accompanying YouTube video. As a long time resident (think over 40 years), I still think it is one of the best places to live in the entire country! As an avid traveler, entrepreneur and Realtor, every time I get off the plane in Fort Lauderdale or Palm Beach I am always still excited that my family moved here in 1978.
More Information
So now you have some great resources and information about moving your business to Boca Raton and the South Florida area. If you have any questions about making a move here, I would love to be your resource and Realtor. Make sure to check out the #SoooBoca Instagram profile and other local and lifestyle posts right here on the blog!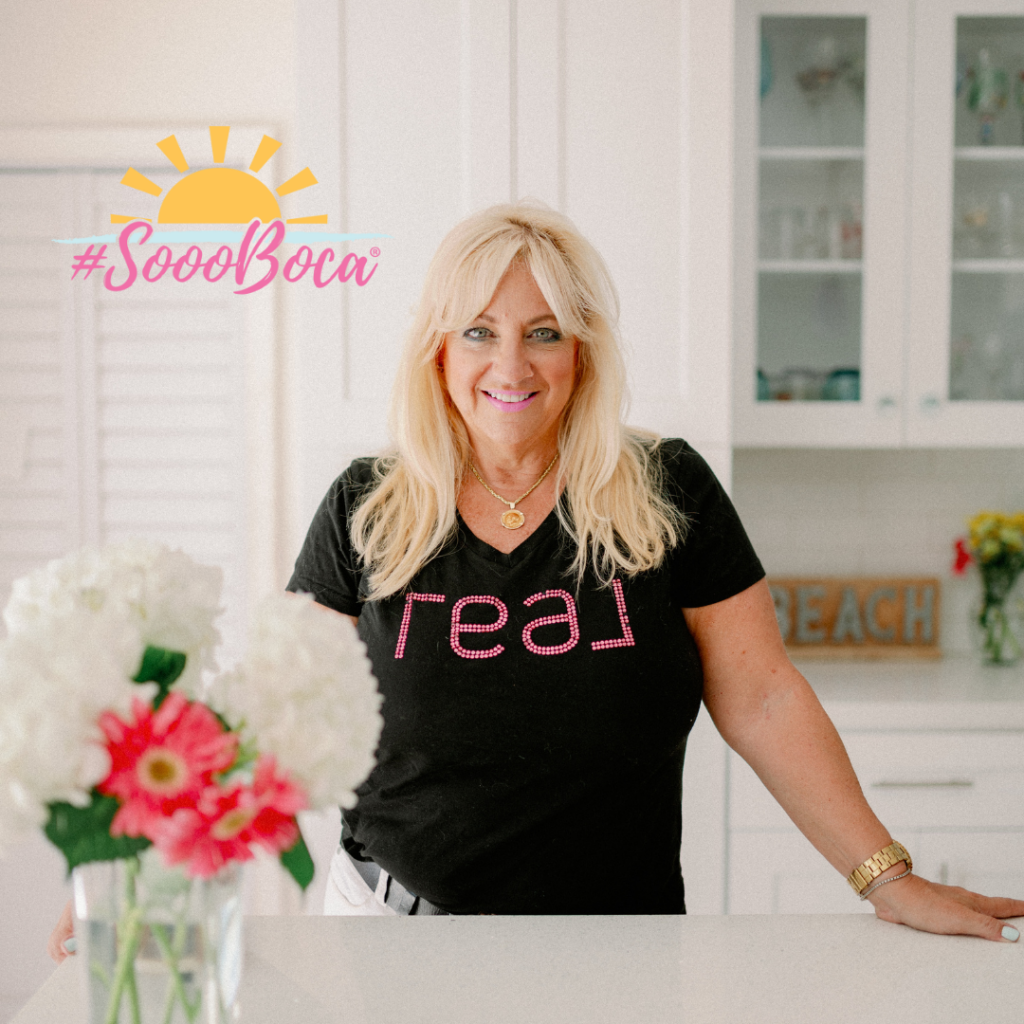 About Michele Bellisari
Michele Bellisari is the founder of #SoooBoca® Lifestyle & Media based in Boca Raton and a Realtor with Real Broker. If you are thinking of buying or selling real estate in Boca Raton and any of the surrounding cities let her help you out! Thinking of purchasing a vacation home? Michele blogs, vlogs, posts and shares all things Boca Raton, South Florida & Beyond from events, people, food, travel, home decor, fashion, beauty and real estate! You can find more at www.soooboca.com and on all the socials @soooboca. Information in this post should be verified with your accountant, attorney and or financial planner as well as the state of Florida. Information in posts should be verified independently.