If there is one thing you need to know about the #SoooBoca girls (Alle, Kylie and Michele Bee) — it is that we are serious about our food. We are the queens of dining out and being that there are three of us we split everything! We recently had the pleasure of being invited to experience a private chef tasting at one of our favorite restaurants, Oceans 234 for their delicious summer menu and to take a peak at what their newest executive chef William Middleton was up to in the kitchen! And believe us…it is all very, very good!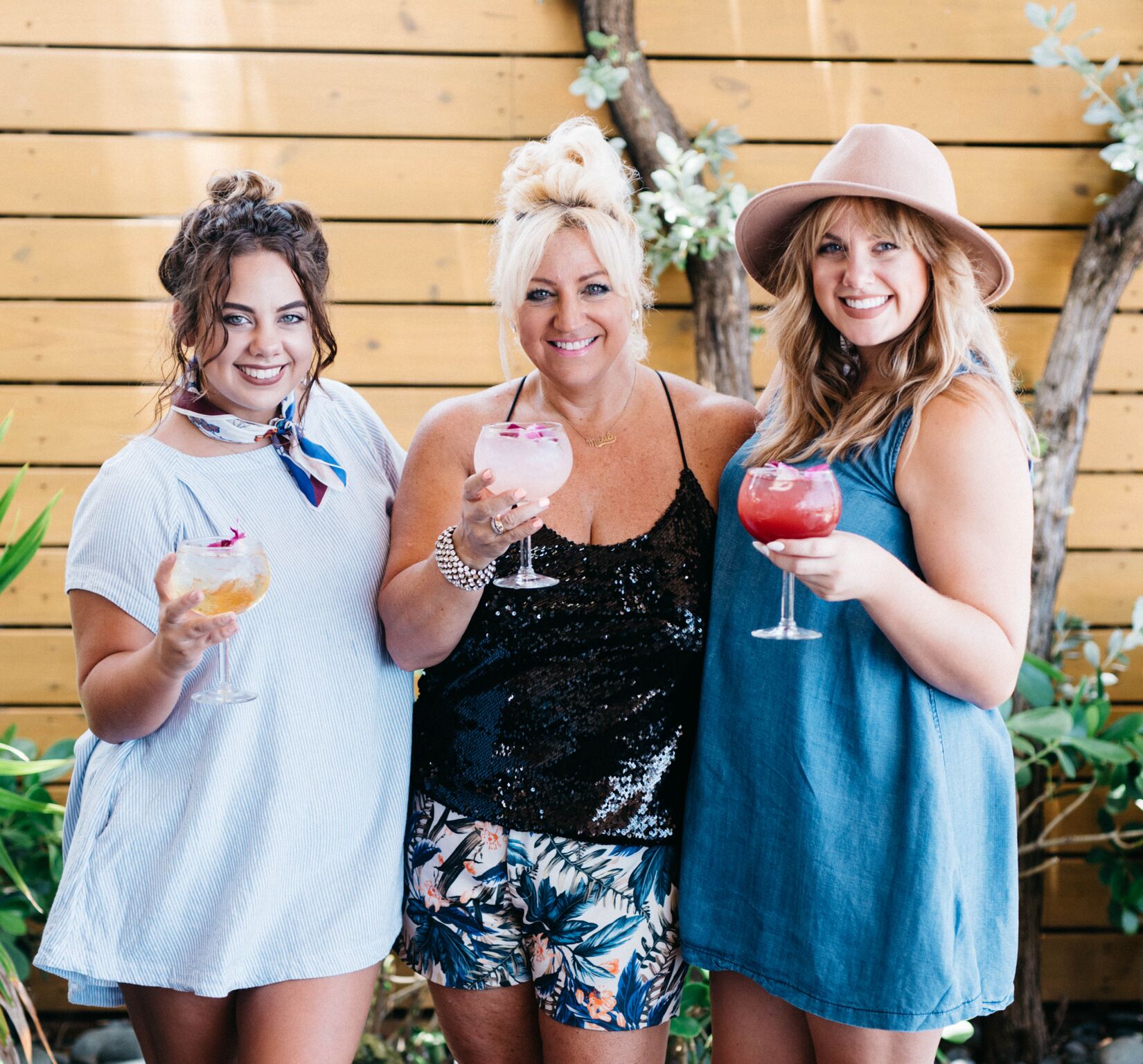 Now, we know Oceans 234 isn't technically in the Boca city limits, but honey it might as well be. The proximity between Boca Raton and Oceans 234 is a stones throw away and in our opinion one of the best places to dine beach side locally.
From the moment we stepped into the restaurant it felt like home — the presentation and atmosphere are always appreciated and familiar, yet  provokes surprise and delight due to the fabulous decor and of course the ocean views. The hostess  was expecting our arrival, and shortly after greeting us the always gracious and lovely Danielle Rosse, owner,  came by to give us the down low on their newest summer time items! A mix of fresh and savory choices decorated their summer menu — we opted to try dishes from both menus — because well duh why not!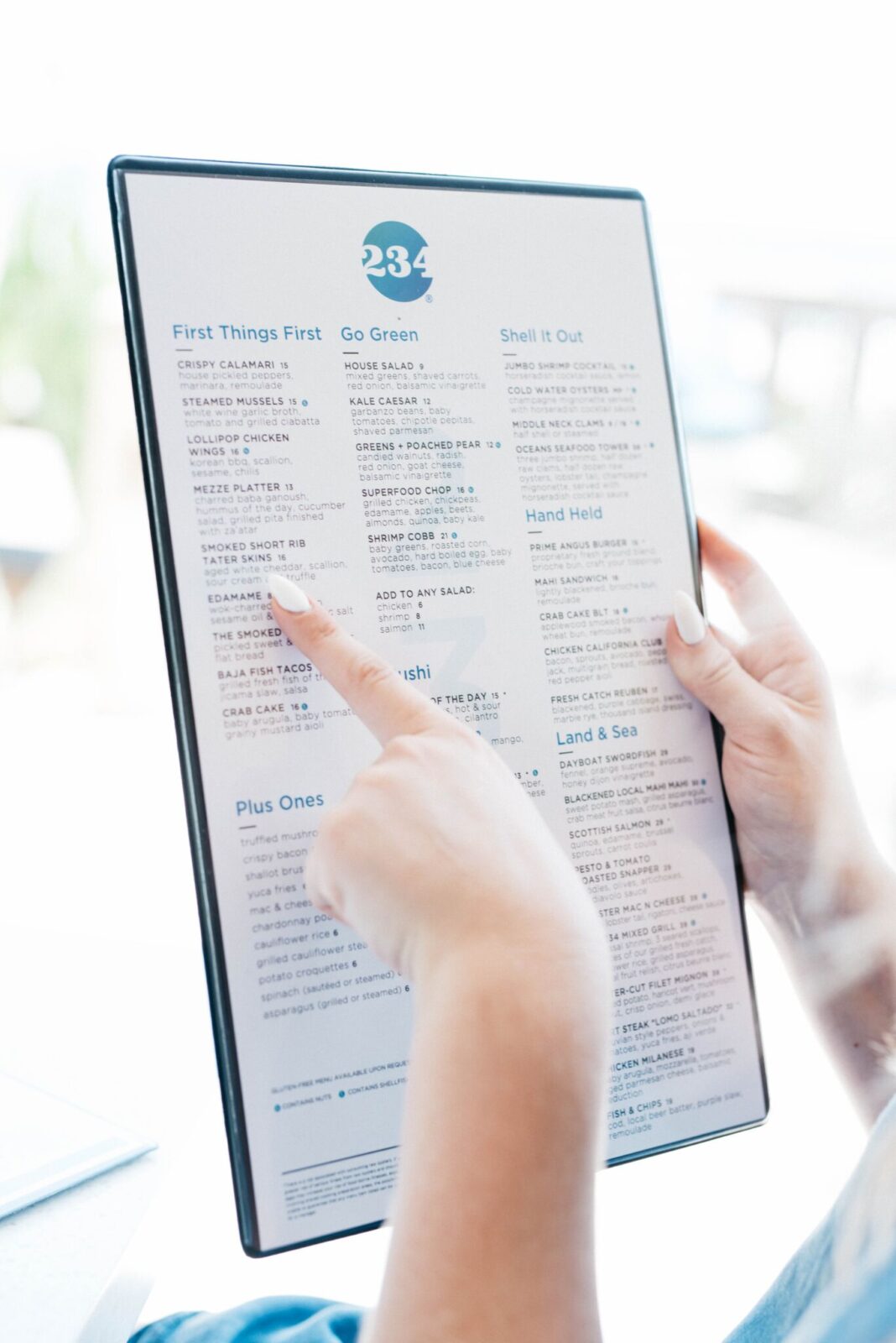 Sooo let's be real here, we just had to start the afternoon off right with a succulent round of brightly colored sangria — we decided we just had to try all three so white, pink and red it was! Each glass was  refreshing and light and was accompanied by a fragrant flower which was a lovely touch and the perfect compliment to the summer heat, while we were perusing the menus trying to decide which items to order.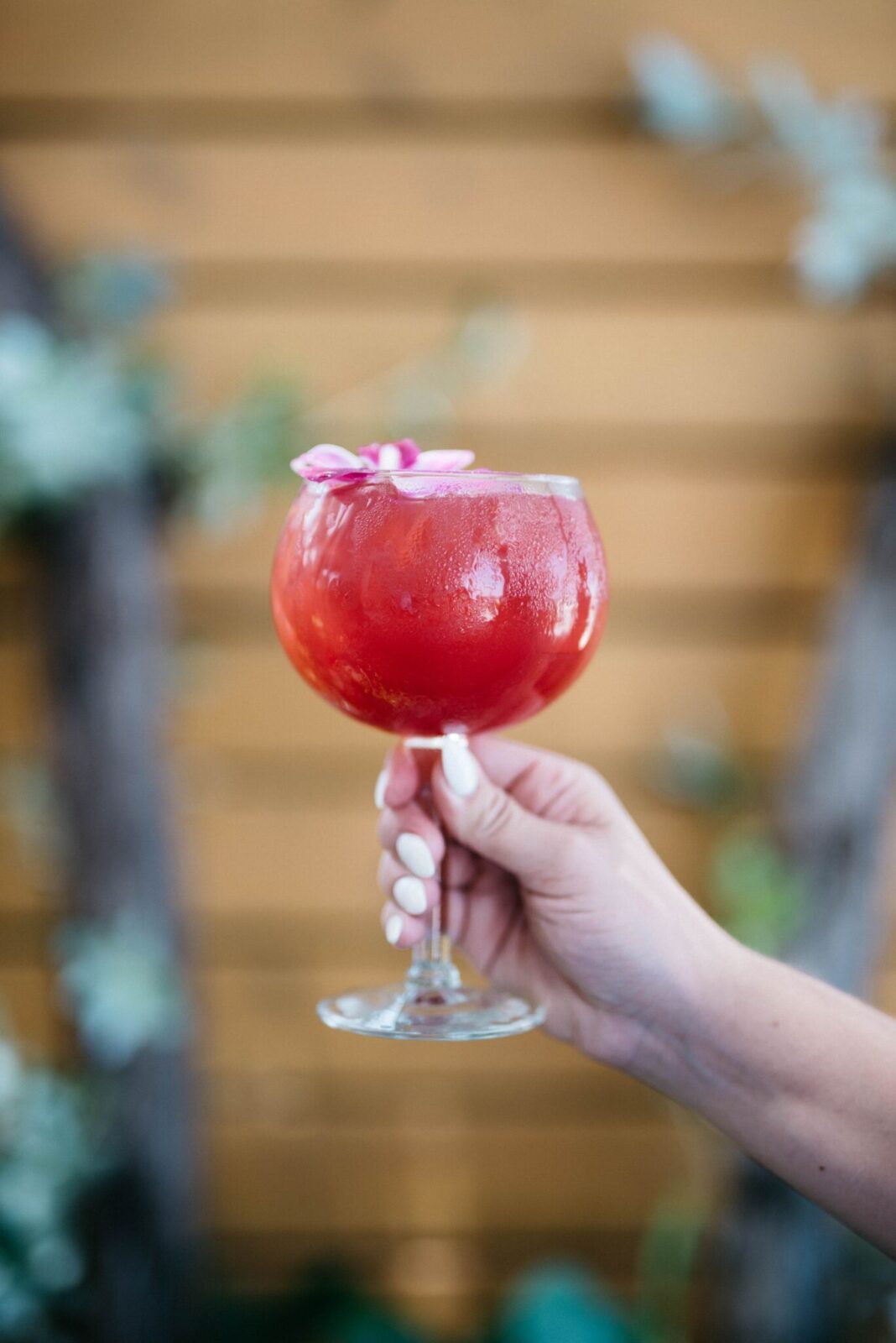 If the sangria wasn't enough to cool us down, Oceans 234 Beverage Coordinator Juan Chacon  stopped by to drop off their signature Froze to the table (Frozen Rosè — we mean really?!? Could the day get any better). If you haven't tried Froze yet you need to literally drop everything your doing and run there — physically sprint because it is the best thing we have ever had…not to mention apparently they were the first restaurant in the area to be serving up this little frozen slice of heaven!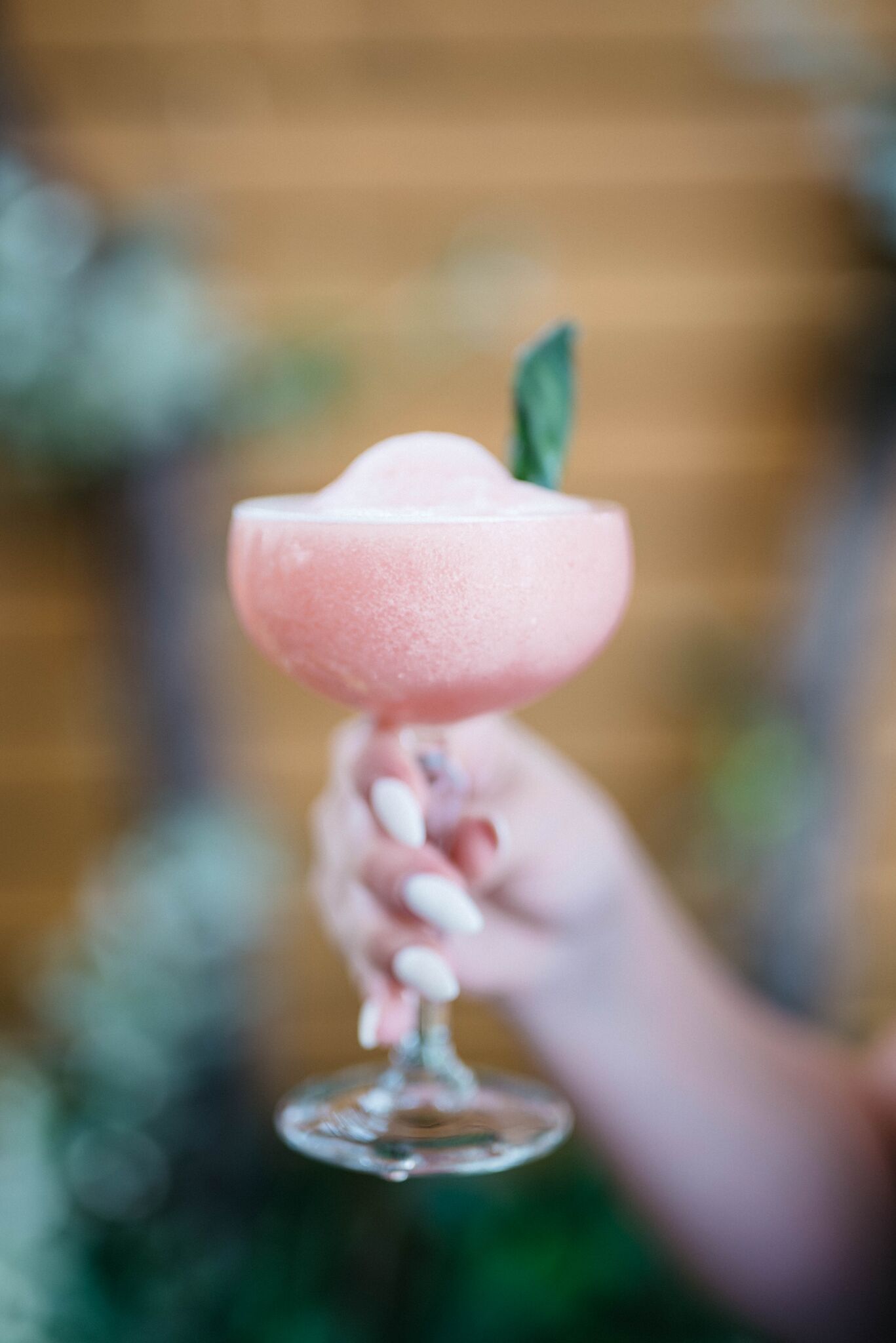 So while we were clinking our glasses and passing around the four signature vino classics we put in a order of Blue Crab Claws — melted in butter with red chili flakes and garlic served with dipping bread … HELLO… how sexy is that.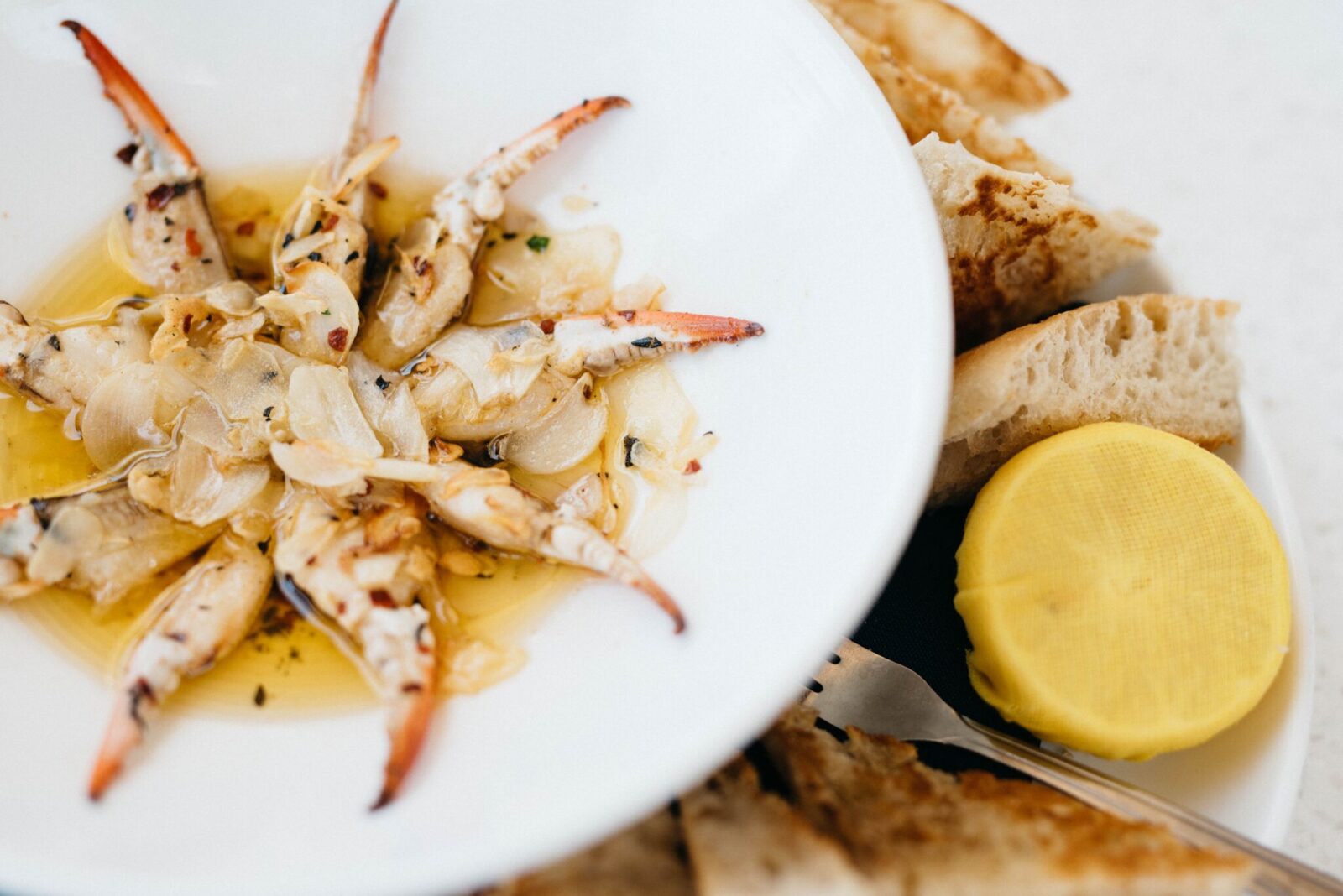 We also chose the Mezze Platter a trio of hummus, charred baba ganoush and a bright cucumber salad — mostly to set off the amount of butter we were about to consume but also because it was the perfect trio — similar to us 😉 The mezze platter is a modern twist on your tradition greek dips. The baba ganoush was clearly charred to perfection and melted as soon as it hit your lips. We called this one fork to mouth — no pita needed — seriously it was that good.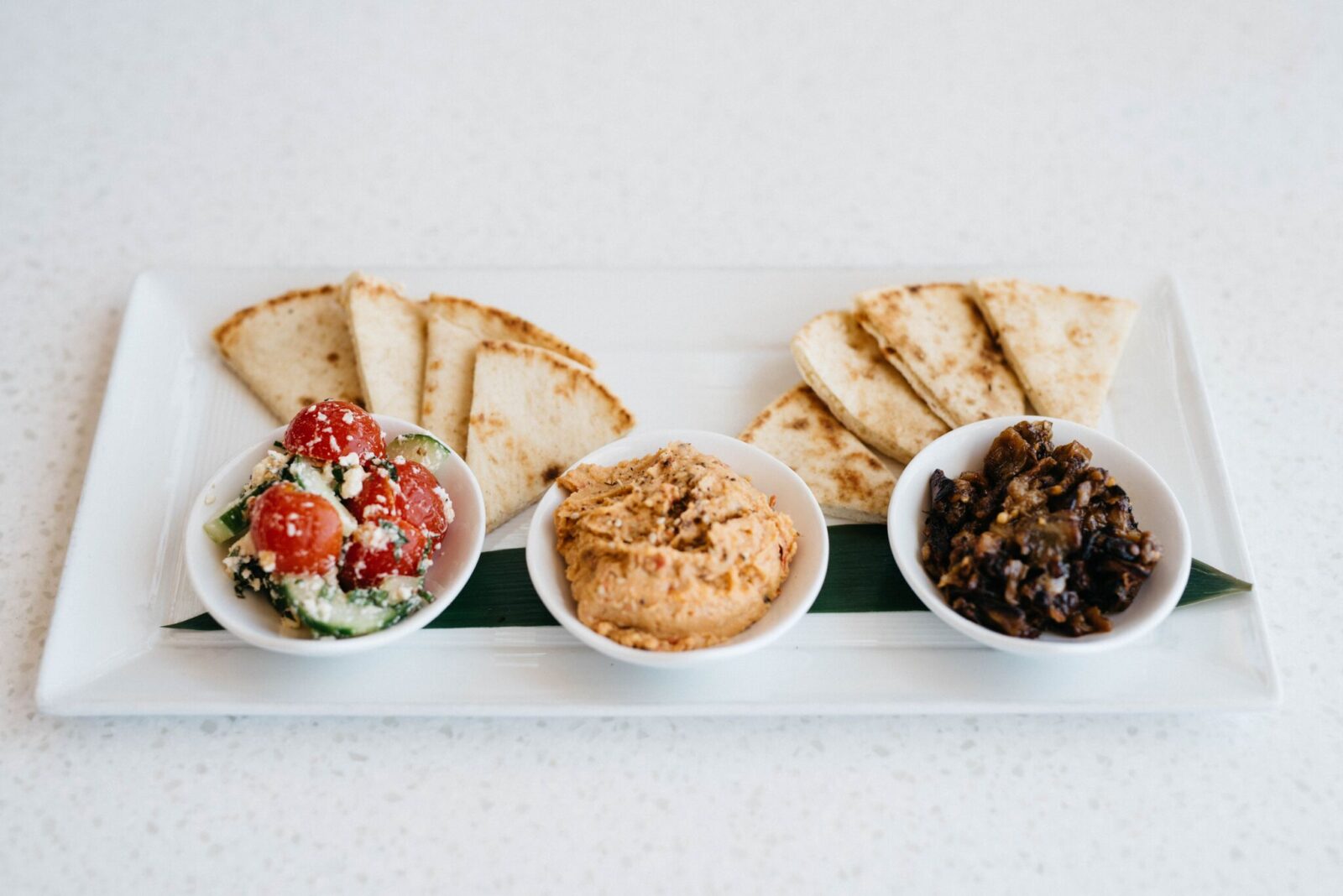 Last minute we decided to dive into something from the raw bar, with a great recommendation from our server Joe and we ended up trying the Tuna Poke which was totally delicious and aesthetically pleasing. The best part about the poke was the South Florida twist on the Hawaiian classic — instead of serving the poke al a carte or with rice this dish was served up nicely with plantain chips. If you want to know the way to the #SoooBoca girls hearts give us any type of chip for dipping and you've got our full attention.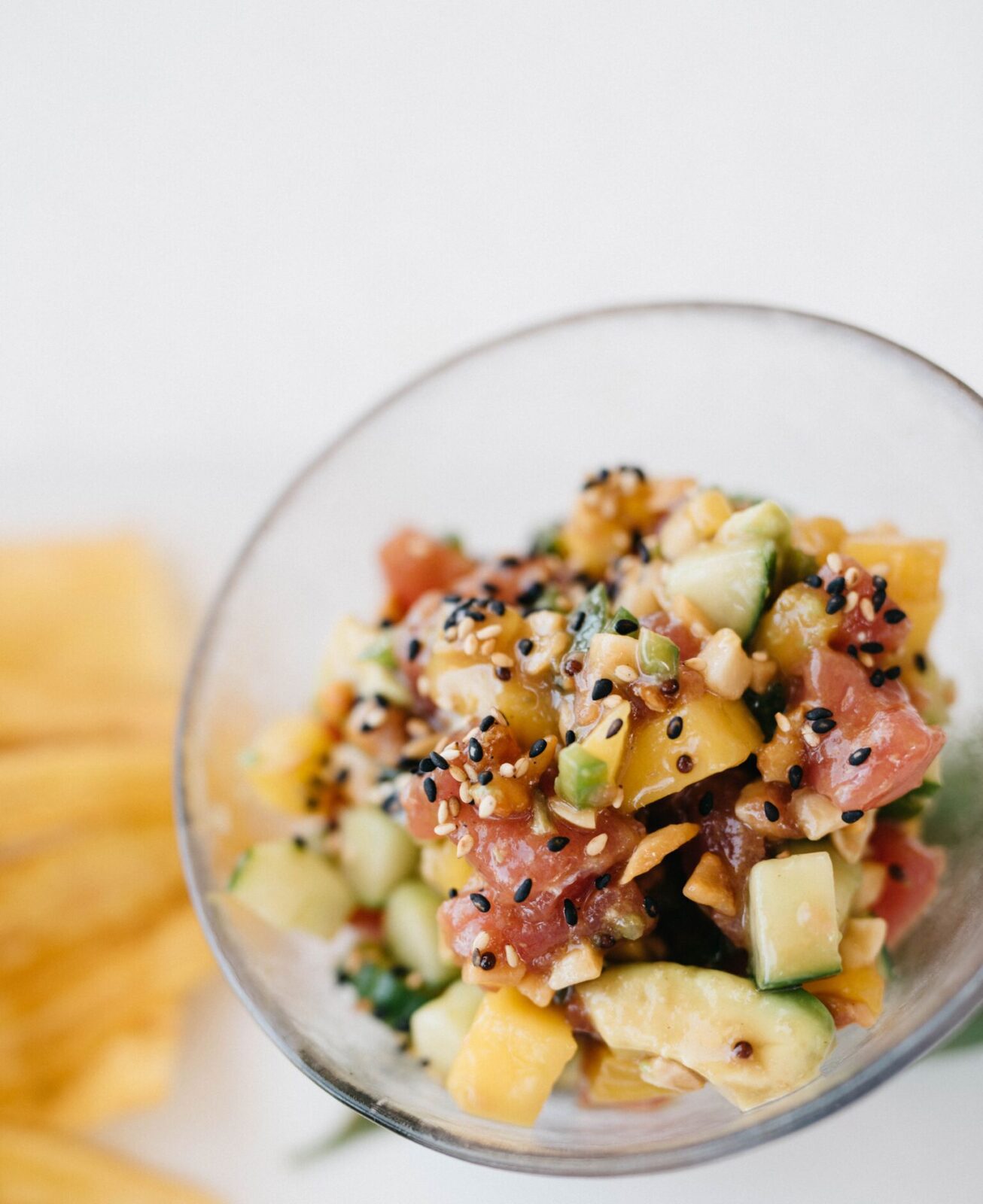 As we munched, talked and sipped, Chef William, Oceans 234 executive chef came out to greet us and answer any questions we had. William is a Florida native, growing up just around the corner from Oceans 234 in Lighthouse Point. He has been in the food scene for over 18 years, he enjoys curating new recipes and is relishing the development of Oceans 234 current menu. As a meat and potatoes guy he suggested we try out their seasonal steak the Cajun'd Ribeye and the Pesto & Tomato Roasted Snapper with zoodles. We were wowed!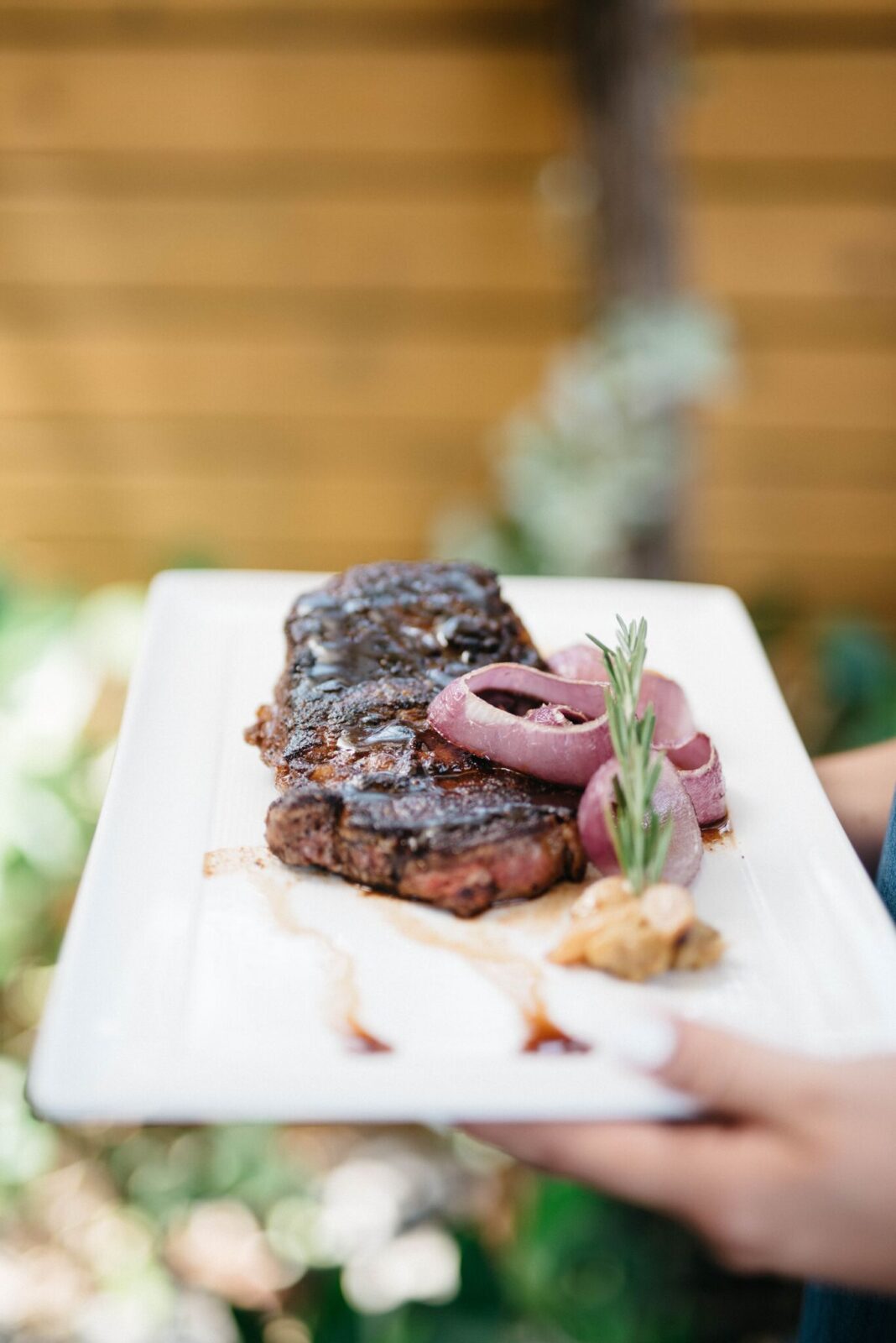 The rib-eye was seasoned perfectly and cooked to a warm medium-rare, while the snapper was dotted perfectly with sauce and laid delicately atop the zoodle mountain. Both dishes were hearty yet gentle and extremely elevated. We threw some grilled cauliflower  and crispy brussel sprouts in the mix to get our daily dose of vegetables, and trust us when we say this was a delectable choice.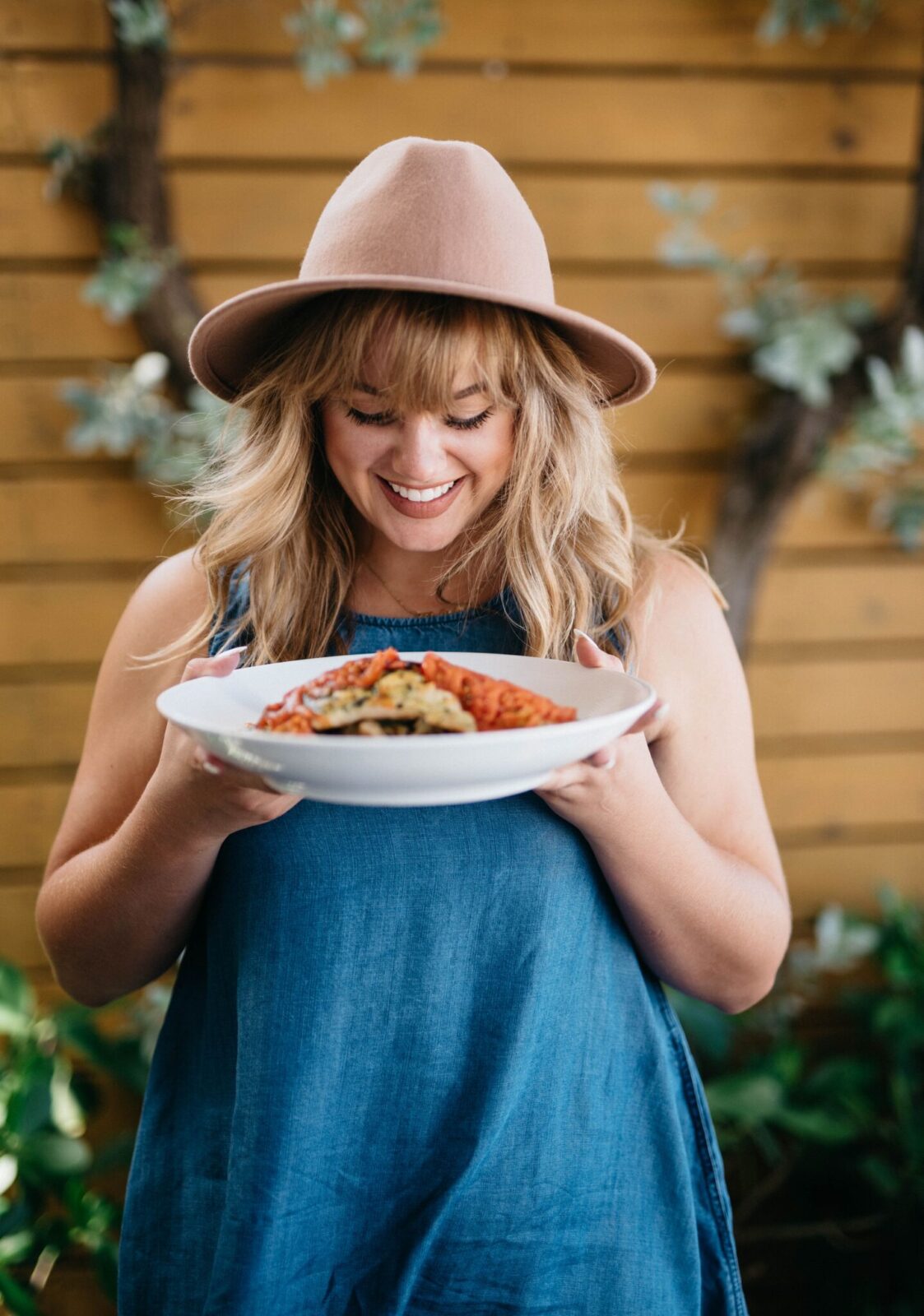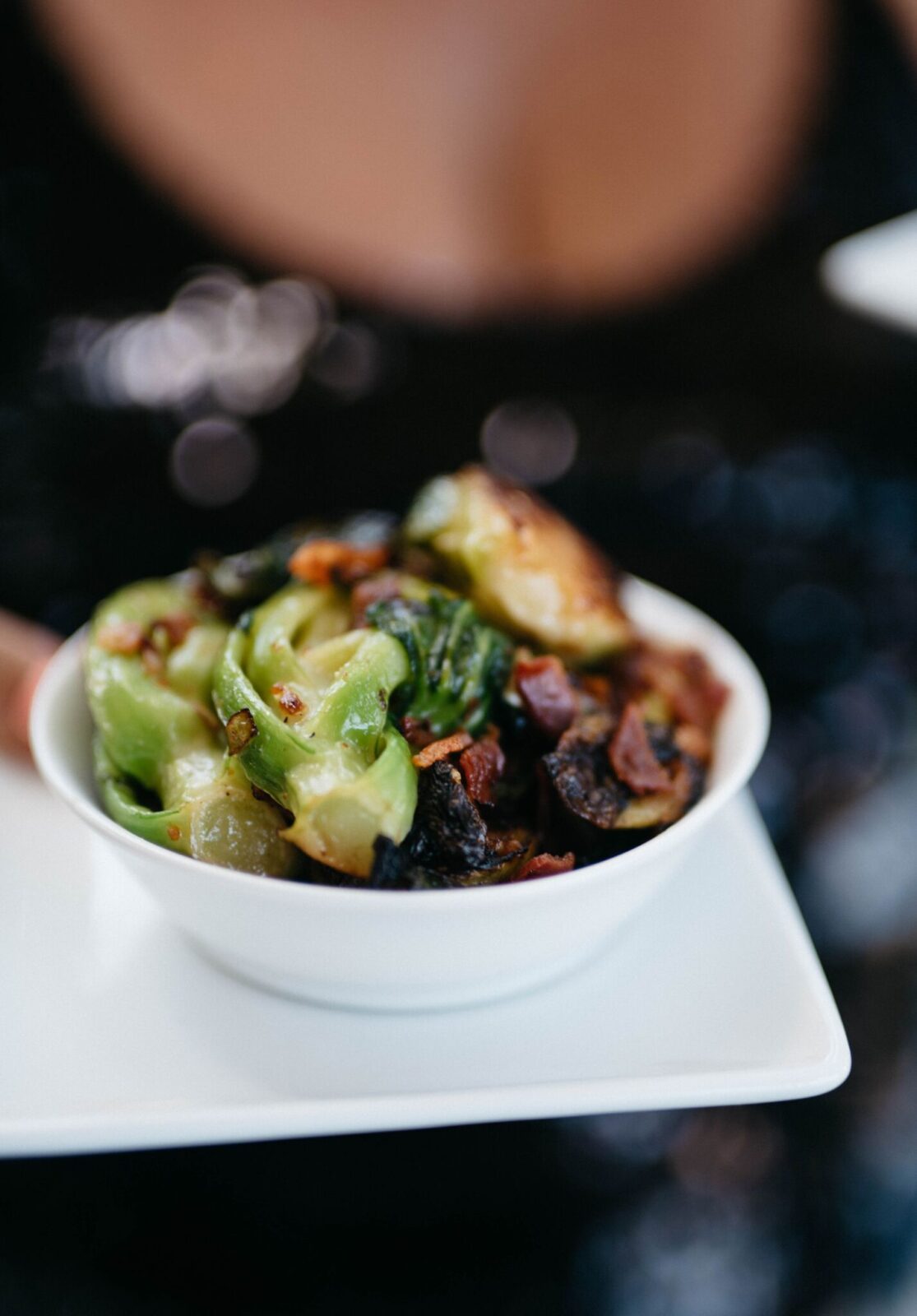 As our meals and cocktails came to a close, it is safe to say we would be waddling out of the restaurant — but just as we were about to pack up our belongings and our full tummys, Joe brought over the dessert menu. Whelp … As you can imagine we did not have enough will power to say no — so two coffees and a blood orange creme brulë later we were in fact, waddling out of Oceans 234, leaving the beautiful beach scene, amazing hospitality and chic restaurant behind us.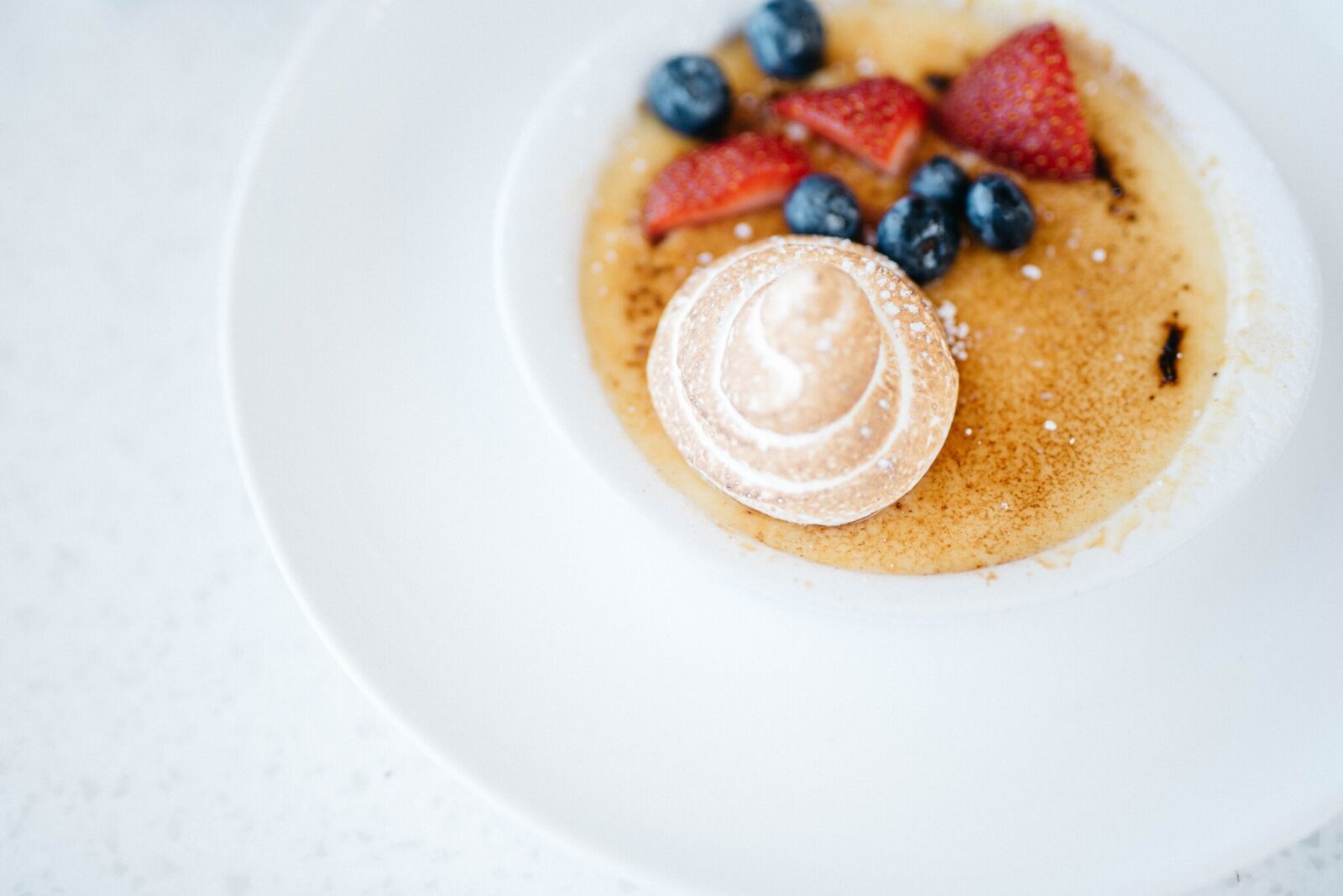 What can we say except dining at Oceans 234 was #soooboca delightful  — it really is one of our favorite spots to buzz by for lunch, dinner, dessert or just a happy hour with friends. The food is always fresh and excellent, the service is impeccable and the atmosphere on the water is just what the heart desires. Thank you to Danielle Rosse, William Middleton, Juan Chacon, Shanine Dorta, our amazing server Joe and the entire Oceans 234 team for making our day oh sooo very special!
Live, Love and Bee ???
The #SoooBoca Girls! xo
This favorite local destination restaurant is located right on the the Atlantic ocean in Deerfield Beach. Minutes from #SoooBoca by the way! Open for lunch, dinner and the happiest of hours. Kitchen closes at 11 pm on Friday and Saturday.
Don't forget to check out Oceans 234 Beach Club membership! 
Danielle and her team are community minded and host events throughout the year so check click on the Events tab here to see how you can give back too at one of their seasational events.
OCEANS 234
234 North Ocean Boulevard,
Deerfield Beach, FL 33441
Phone. 954-428-2539
Oceans 234  Social Media
Follow on Instagram | Twitter | Facebook
#SoooBoca Social Media
Instagram | Facebook | Twitter 
Who We Are:
Michele Bee – www.thebellisarigroup.com   Instagram
An award winning Realtor with RE/Max based in Boca Raton, servicing South Florida buyers and sellers including seniors moving, probate property sales and divorce transitions. I am social media maven and love to show real estate agents and business owners how to make their business "buzz" via Facebook and Instagram posts and videos (especially if they are on a shoe string budget) to market and brand their biz.  Graduate of the University of Florida, College of Journalism with a degree in Advertising.
Kylie B –  www.ohmyitskye.com   Instagram
I'm Kye a 20-something year old blogger who has been flying the friendly skies for the last three years and backpacking to cover as much of this beautiful earth as possible. I am up to 27 countries by independent travel and close to 15 more through my job as a flight attendant! I'm an adventure seeker and love getting the nitty gritty of a city. I'm happiest when I'm on the road eating and learning about the places I visit! Follow me along my journey and ask questions along the way! If you like what you're reading be sure to leave a  comment or drop in on my contact page to send me a private message! I'm happy to answer any traveling questions you may have! Graduate of Florida Gulf Coast University, Hospitality.
Alle – www.hallealessia.com   Instagram 
I am Halle Bellisari – owner and creator of Halle Alessia Photography. I am a natural light portrait, wedding, and lifestyle photographer based in Southeast and Southwest Florida. Photography has allowed me to focus on captivating the life we live through the soul of my subjects. I adore helping folks free their mind and express themselves through my photos as I capture the true art of observation. Always inspired by life and the ever-changing disposition that comes with each day, my excitement continues to flourish. I am enchanted to grow this bright, bold, and blooming passion of mine. I hope, with me, you are able to explore the light and love of my photo journey! Lets Chat! Graduate of Florida Gulf Coast University, Public Relations.
Oceans 234 hosted #SoooBoca for the tasting and our meal was free of charge.