Coffee Plus #SoooBoca = A Successful Partnership!
I don't know about you but as a busy Realtor with listings and property showings "coffee" is a main food staple for this gal on the go! Sooo…today's #SoooBoca's "Five in the Hive" focus is Coffee in Boca! Boca is a mecca for small business owners — this city takes pride in buying local and supporting our neighborhood shops. Of course we enjoy the occasional Starbucks or a quick pit stop at Dunkin' Donuts, but what we really love is the home brewed stuff. The slow roasted, cozy sitting cup of coffee. That being said, today's 'Five in the Hive' is salutes some of our local coffee shops! This will be on ongoing series so no worries…I will but updating and adding more local coffees spots!  Let's get started exploring the list….!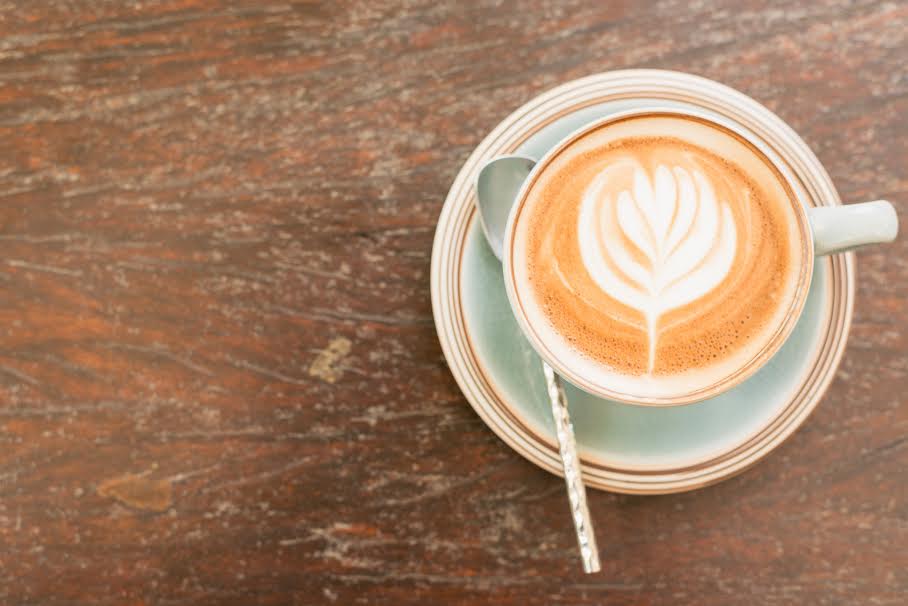 First on the list, is the sweet, quaint shop right off of Palmetto Park Road 'The Seed.' This spot popped up over night and since its curation has been a hometown favorite! Not only is the coffee toasty and amazing but the atmosphere is what elevates this cafe to the next level. The community tables are great for a large meet up and each seat has access to an outlet! If that doesn't scream business meeting don't know what does!
For a more traditional coffee experience stop by 'Saquellas.' Located in the heart of downtown Boca this long standing Italian cafe is known for their creamy cappuccinos, lattes and all around smooth coffee. Pair it with any of the bakery items and you are sure to be drifting off into mid-morning heaven. Don't worry about getting lost in the plaza, just keep an eye out for Saquellas signature red chairs and you will be one sip closer to our favorite iced latte.
If cold brew coffee is on your agenda pop in at 'Apura' for an overnight brew that will get your wheels moving. Try the Vanilla Mocha Coffee, you definitely will not feel guilty about this yummy, sweet drink since it is made with all natural ingredients. This stop brews with intention, so you can be sure that anything you consume from Apura will be pure quality.
There is nothing more french than cake and coffee. 'Cote France Cafe' is known for their authentic french pastries and steamy cups of caffeine goodness. Much like the sweet avenues of France this cafe is located on a cozy corner in the midst of Royal Palm Plaza — if you blink you may miss it. It is the perfect place for an after lunch pick me up or a feel good sweet.
New kid on the block 'R1 Coffee,' is just now making their debut on the coffee scene here in Boca Raton. Check them out over on Federal Highway and see what they are all about. Try a classic espresso or ask to check out their daily coffee menu..yes you read that correctly — DAILY COFFEE MENU. Sip and splurge over Boca's newest cafe.
Now that you have the buzz on Coffee in Boca get to sipping some brew and let us know your favorite joint on our Facebook page '#Sooo Boca.' so we can buzz on over and enjoy!
Blog collaboration: Kylie Bellisari is a travel and lifestyle blogger behind Ohmyitskye & Michele Bellisari with RE/Max Services, Realtor and Creator of #SoooBoca Facebook Page & Vlog promoting local businesses and events in beautiful Boca Raton!
About Michele Bellisari "Michele Bee"
Hey…I am a local real estate agent who grew up in Boca Raton and am passionate about living, working and yes…playing in Boca!
I have a degree in Advertising from the University of Florida and have enjoyed successful careers in the consumer health product sector as well as the pharmaceutical world. Licensed since 2003 I work with with both sellers and buyers. I am also a speaker, social media marketer, community leader, mom and wife. By the way…did you know…I am also the creator of #SoooBoca... a place to showcase many of Boca Raton's fabulous events and businesses.
Video is my thing, so you will probably catch me whipping out my Iphone 6 and taking snippets of my listings, my real estate life and the life that unfolds around me.  PS…yes I do have a selfie stick…so there you have it!
In all seriousness…I take my real estate business very seriously. As a top producing agent, I take pride in the white glove service I provide to my customers and work almost exclusively by referral. If you are thinking of buying or selling it is easy to find me on my regular business Facebook page or if you are thinking of downsizing, going through a divorce or have inherited a property you can find information and resources on those topics at my Real Estate Transitions Coach Facebook page.
No matter what your real estate question please reach out to me and I will do my best to help you out.
And if you love to be inspired by color, water, South Florida and some additional #SoooBoca visual content come visit The Michele Bee Instagram page! 
Don't leave without checking out our #Soooboca Newsletter!