Welcome to Pompano Beach – South Florida's latest hot spot! If you are considering living in Pompano Beach and love the sun, sand, and fabulous things to do, this lovely town is the perfect spot for you. Pompano Beach is rich with history!
According to the Pompano Beach Historical Society, Pompano Beach celebrated the 100th anniversary of its incorporation on July 3, 2008. It is the second oldest city in Broward County, and the fifth oldest in all of South Florida.
As a local Realtor, that has enjoyed all that Pompano Beach has to offer, I can tell you it is a fun place to live and hang out! Just a few miles down the road from Deerfield Beach and Boca Raton and just north of Fort Lauderdale, it is the perfectly placed city. Close to everything, yet its own little enclave in South Florida!
Homebot
Powered by
Throwback and Memories of Pompano Beach
Back in the day my dad had a condo just on the border of Lauderdale by the Sea and Pompano Beach!
We always were hanging out at the beautiful beaches, spending time at the Pompano Beach Pier and dining out at the restaurants!
One of our faves, like Bobby Rubino's Place For Ribs (now closed, but hey, I was there the last night it was open in February 2022 getting my baby back ribs and reminiscing with the bar crew and staff) was one of my dads go to rib joints along with The Purple Pickle at The Pompano Fashion Square (now Pompano Citi Center).
Click Here For The South Florida Weekend Scoop
The Weather Is Here

Now, if you're planning a move to Florida and living in Pompano Beach, then you already know that the weather can't be beat!
It is simply beautiful. But warm temperatures and sunny skies are not the only reason to choose Pompano Beach. Consider some of the fabulous things to do here!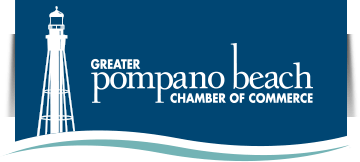 Get Connected
If you are new to the area or have a business, consider joining the Greater Pompano Beach Chamber of Commerce!
As per the website, "Pompano Beach is located on the southeast coast of Florida, midway between Miami and Palm Beach, (approximately 33 miles to both cities). Pompano Beach is in the heart of everything!
Minutes from Ft. Lauderdale, Pompano Beach is the third largest of Broward County's 29 municipalities. Conveniently located close to major shopping and attractions, Pompano Beach is only 12 miles from the Ft. Lauderdale / Hollywood International Airport and Port Everglades.
Pompano Beach provides the lifestyle of a quiet seaside community with the benefits of a major metropolitan area."
Pompano Beach Pier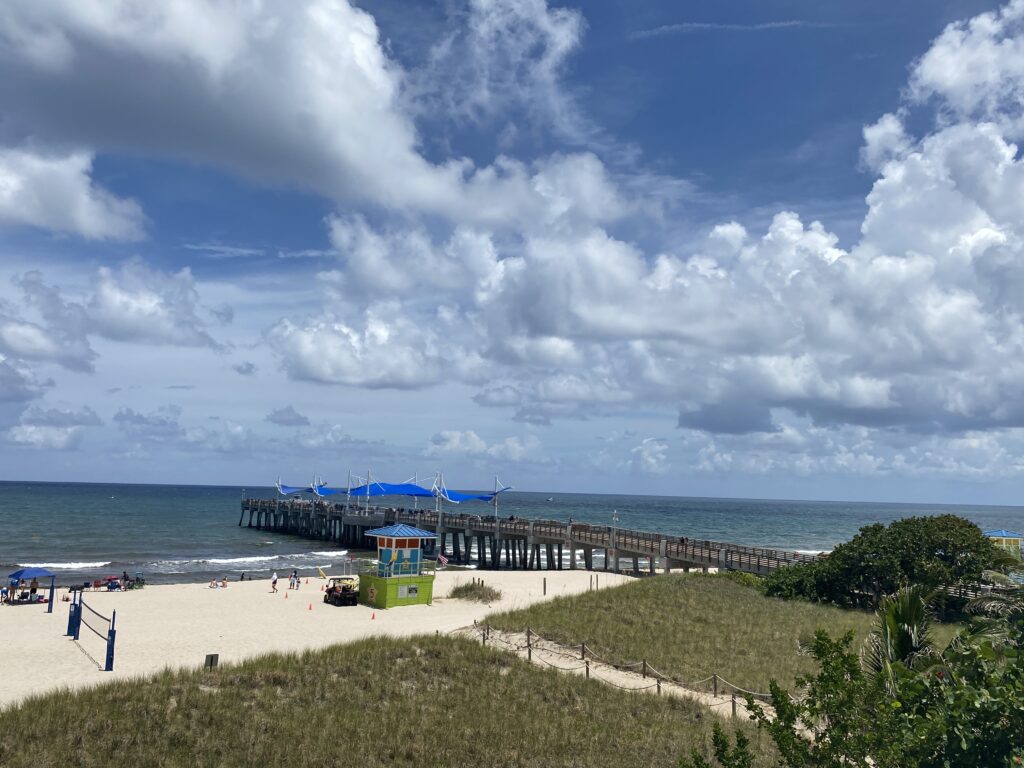 Lets talk about the Fisher Family Pier in Pompano Beach! As per the city of Pompano Beach Website, "This newly constructed fishing pier is one of a kind!
It measures almost 900 feet in length with ability for patrons to sight-see and/or fish. The end of the pier is also built in the shape of a Pompano Fish.
This is a great tourist attraction." The bait shop is open, you can get annual fishing memberships, and just take a stroll if that is something you enjoy!
Hillsboro Beach Lighthouse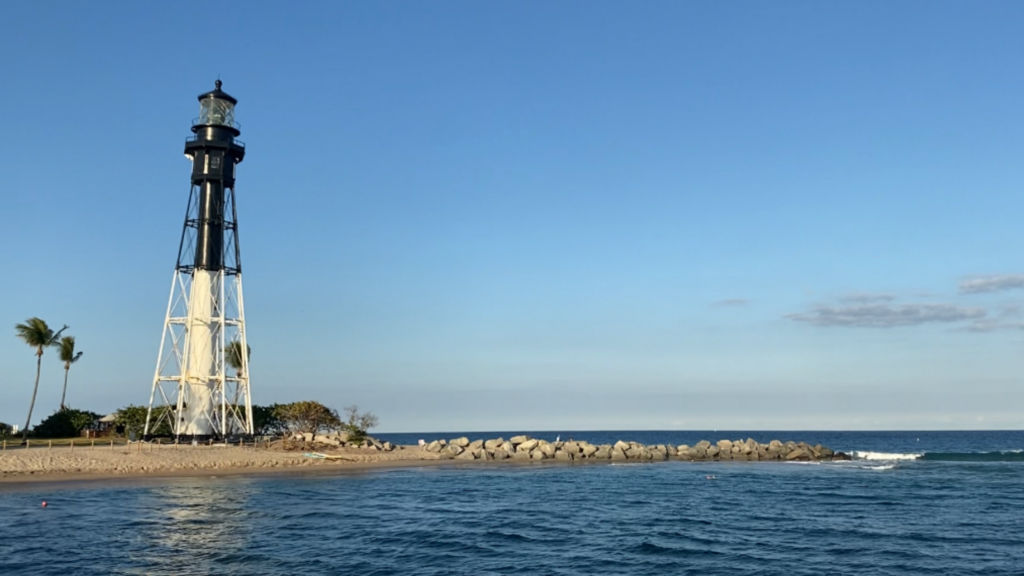 One of the coolest things about living in Pompano Beach is the proximity to this iconic lighthouse! It truly is a vision!
We love seeing it from all angles, coming into Hillsboro Inlet on the Belli-Sea, going out to the Atlantic to fish, viewing it from Hillsboro Inlet Park or if you are lucky enough, to view it from your home!
You can take a tour but you do need to coordinate that as it does involve specific times of the year and a boat ride!
Beach Front
Honestly, Pompano Beach has a very cool vibe happening! With 3 miles of beautiful beaches it is a great destination for a long weekend or even a daycation! The sand is soft, the water is clear and it is oh, so relaxing. Bring your chair, an umbrella, and a picnic, and just hang out.
Pompano Beach Real Estate
If you are thinking of making a move here or you already live here and want to be up to date on the real estate market, check out this Market Snapshot!
Pompano Beach Real Estate Market Snapshot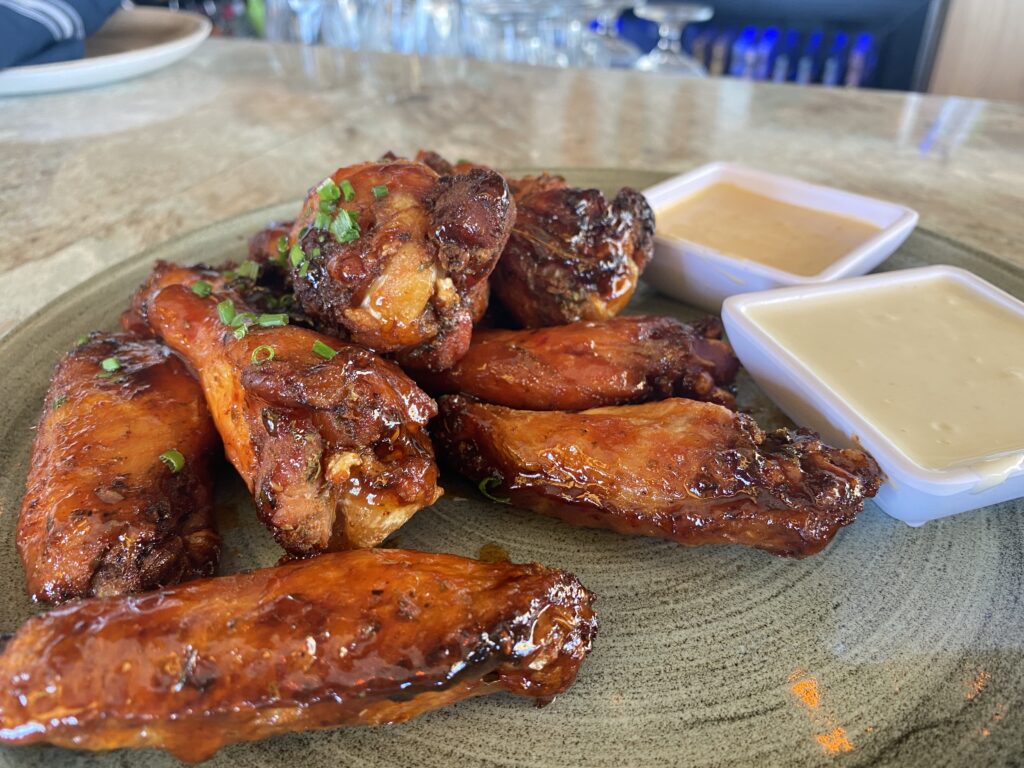 Great Restaurants
OMG, there are so many. We would never be able to mention them all. That said, consider drinks and dinner at Beach House Pompano, Oceanic on the ocean by the Fisher Family Pier is a great spot for cocktails, conversation and dining!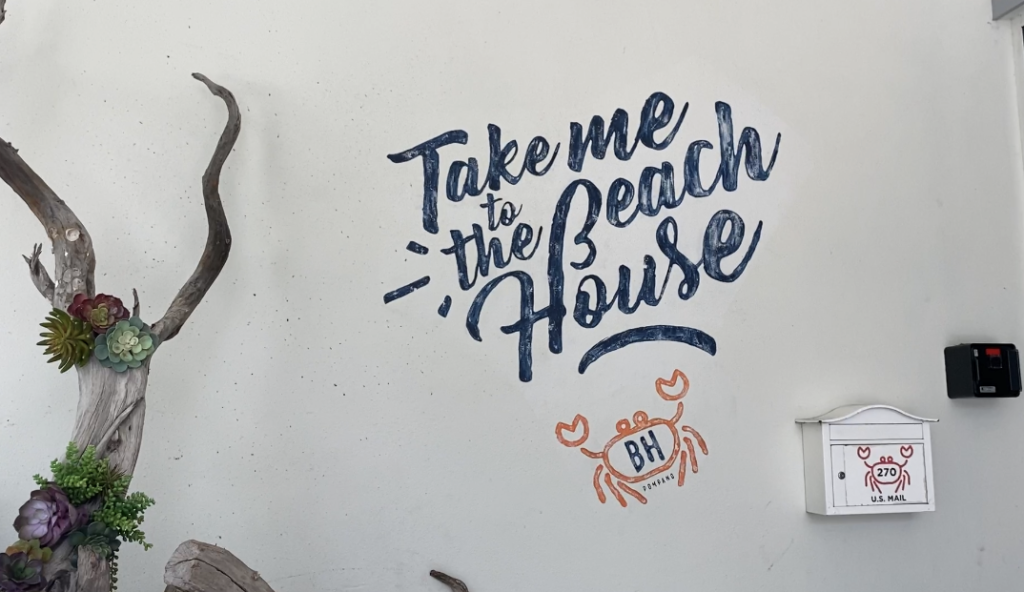 Another #SoooBoca fave is Houston's on the Intracoastal just off of Atlantic Blvd on the west side of the bridge! Take your boat and go for lunch or happy hour!
If you love diners, check out Lester's Diner right in Pompano Beach! And if you are a donut peep, like me, you have to grab a coffee and donut at Dandee Donuts!
Water Sports
Incredible Water Sports: If you like to snorkel or SCUBA, Pompano doesn't disappoint. Pompano Beach Drop Off, Suzanne's Ledge, The Nursery, Copenhagen, Labontee. SS Copenhagen and Lucky Lady Wreck are all a diver's dream!
Make sure to check out this website, South Florida Diving for all the information about diving and snorkeling events including "drift diving". PS…South Florida Diving Headquarters is located at the Sands Harbor Hotel & Marina.
Parks and Recreation
Awesome Parks: Pompano Beach is home to a host of fabulous local parks, more than 50 in total. Some have playgrounds and splashpads (perfect for the kids), others welcome dogs and some even have boat launches. You can visit a different one each week of the year and never repeat!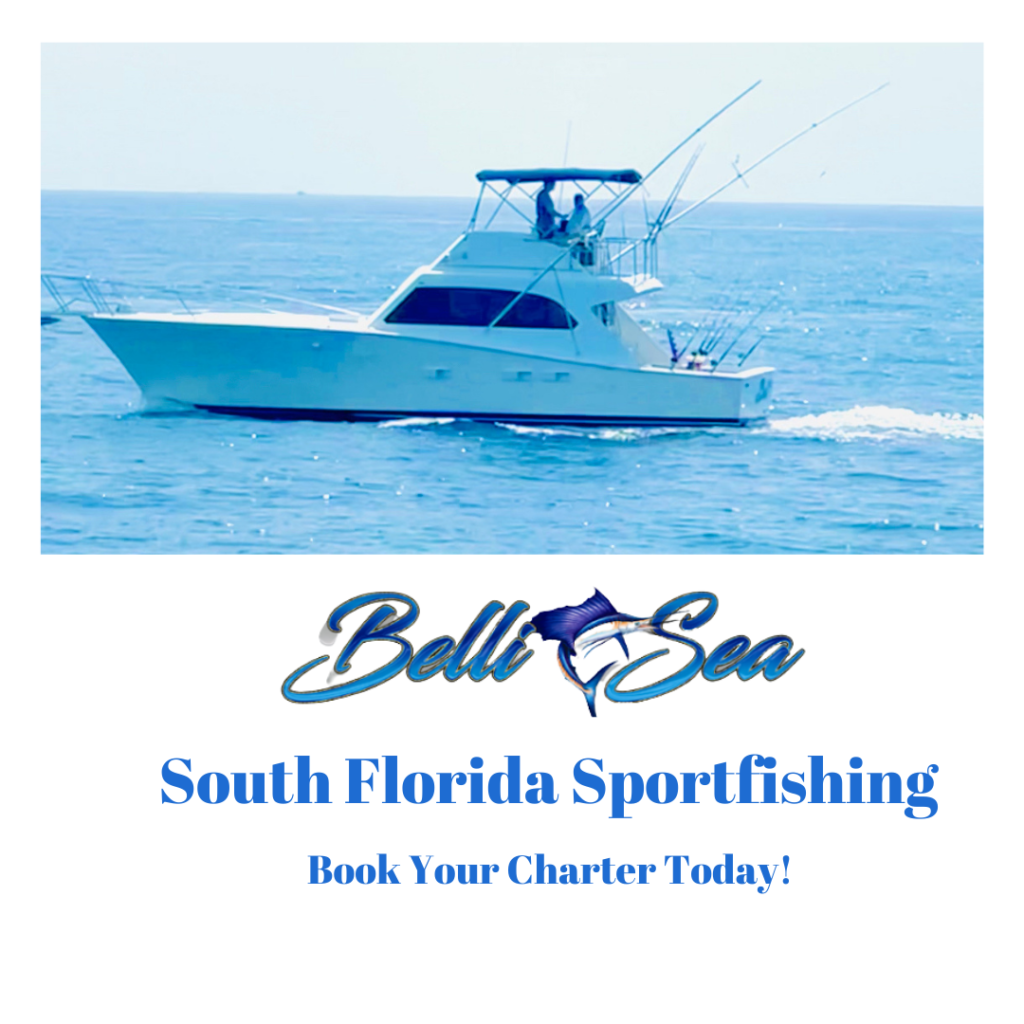 Sportfishing In The Atlantic Ocean
Planning a sportfishing trip? Look no further than Pompano Beach! This paradise for water sports is home to a variety of sportfish, including sailfish, tuna, wahoo, marlin, dolphin, and grouper. You can book a fishing charter for a half or full day and enjoy the thrill of the hunt on the Atlantic Ocean.
With a number of experienced fishing charter companies operating in Pompano Beach, it's easy to find the perfect trip for your needs. So why wait? Start planning your sportfishing adventure in Pompano Beach today! Check out the Belli-Sea 42′ Post for all your sportfishing chartering needs!
Water Taxi Tour
You don't need a destination to enjoy the Pompano Beach Water Taxi! It runs Friday and Saturday nights and has multiple stops along its route. Take it to dinner or just to see the sights.
So Much Art
Check out Pompano Beach Arts where you can find events, art exhibits, classes and workshops! Put it on your must see list. If art galleries are your thing check out this list in Pompano Beach and plan a tour!
Rich History
If you are a history buff make sure to plan to spend some time at the Sample-McDougald House. Listed on the National Register of Historic Places, this lovely colonial home is a great spot for your Instagram photos.
The site is also host to a broad range of special events including wedding! So plan your special event today right here in Pompano Beach!
Shop Til You Drop
While Pompano is quaint and home to a host of small business owners, you still have access to big box stores. Visit the Pompano Citi Center for some open air shopping and dining at some of your favorite spots.
Learning Opportunities
In addition to a fabulous local library, Pompano is also home to the Blanch Ely House Museum. Take a trip and learn more about local African American leaders and the work they did.
This venue is "a thriving venue showcasing the significant social and cultural milestones of Pompano Beach's Northwest Community, while also serving as active cultural hub offering a variety of artmaking and storytelling workshops." according to The Pompano Beach Arts site.
Are You Feeling Lucky?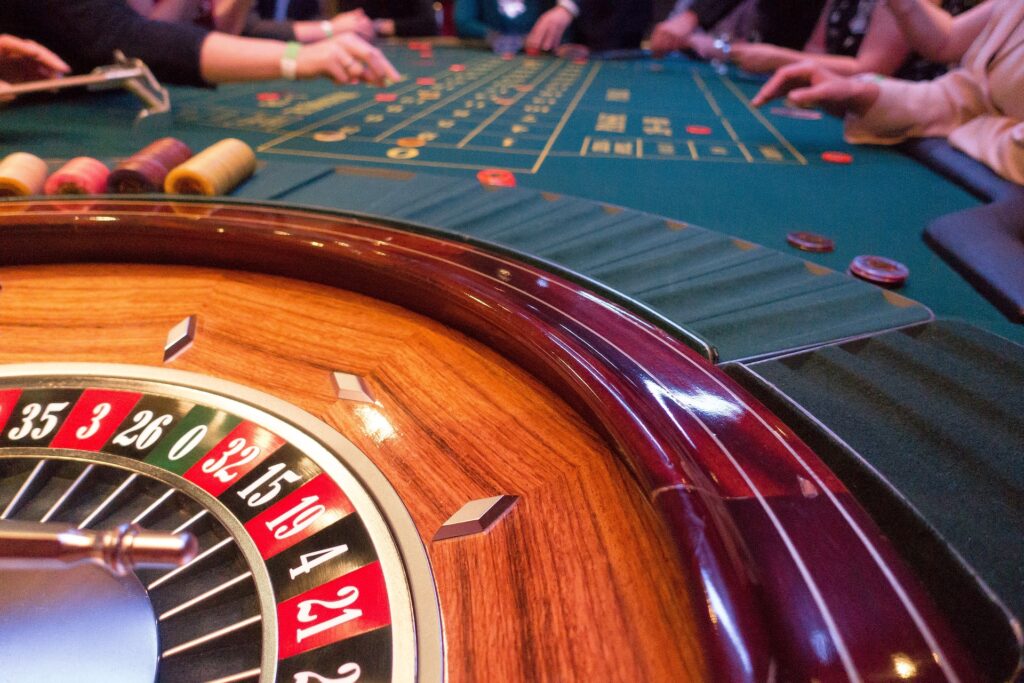 If so, head on over the Isle Casino Pompano Park for poker, craps, roulette, slots and of course great dining, and more! We have definitely enjoyed their fantastic Sunday brunch with our family and then spent a couple of hours hitting the slots!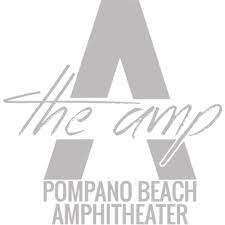 Something Wonderful Is Happening At The AMP
The Pompano Beach Amphitheatre is an awesome venue that regularly hosts musical guests.
Check out their schedule and see who is coming! "The Amp, North Broward's 3,000 seat amphitheater, is once again featuring major concert performances and music-themed festivals on the breathtaking grounds which can accommodate an additional 7,000 patrons." according to the website!
This is just a sampling of all that Pompano has to offer. Whether you are single, a couple, or a family, Pompano Beach has something for you – it is the perfect place to call home!
Live Music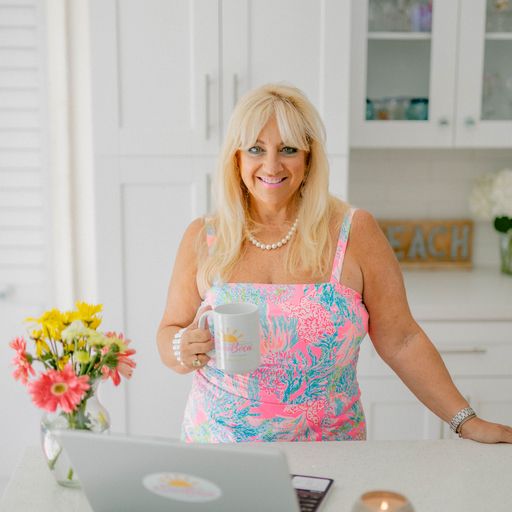 #SoooBoca Is Sponsored By Michele Bellisari – Real Broker LLC
If you're thinking of buying or selling a home in the Palm Beaches or Broward County, please connect with us so we can help you!
Michele Bellisari is the founder of #SoooBoca® Lifestyle & Media based in Boca Raton and a Realtor with Real Broker.
If you are thinking of buying or selling real estate in Boca Raton and any of the surrounding cities let her help you out! Thinking of purchasing a vacation home? Michele blogs, vlogs, posts and shares all things Boca Raton, South Florida & Beyond from events, people, food, travel, home decor, fashion, beauty and real estate!
You can find more at www.soooboca.com and on all the socials @soooboca. Information in this post should be verified with your accountant, attorney and or financial planner as well as the state of Florida.
Information in posts should be verified independently. Information deemed reliable, not guaranteed. 
Buy Your Dream Home In South Florida
Sell Your Home In South Florida
How Can I Help You Buy or Sell A Property?
Click to Get Your Home Valuation
Palm Beach County Neighborhood Snapshots