Along with pumpkin spice lattes, the month of October is often highlighted by a sea of pink – the official color of Breast Cancer Awareness Month (BCAM).
This October marks the 35th year since the American Cancer Society marked October as Breast Cancer Awareness Month. What began as a week long event in 1985 has grown to a month long global campaign.
Today, medical groups, non profit organizations, government agencies and the general public all work together during October to raise money and increase awareness.
Did You Know
We are fortunate to have West Boca Medical Center located here in Boca Raton on 441/State Road 7, just north of Palmetto Park Road and South of Glades Road.
Among many of its services, it is also home to a top notch diagnostic breast imaging center. In fact, The Breast Center at West Boca Diagnostic Imaging has been named a Breast Imaging Center of Excellence from the American College of Radiology.
This year, #SoooBoca (that would be me, Michele Bellisari) is proud to be partnering with the The Breast Center at West Boca Diagnostic Imaging to help support, inform and educate our community.
Since it was time for my annual mammogram too, I had my screening at The Breast Center located in the Garden Shops at 7070 W Palmetto Park Rd #7036, Boca Raton, FL 33433, the Southwest corner of Palmetto and Powerline.
Due to a history of breast cancer on my mother's side of the family and in particular my gramma, who passed away from breast cancer in the late 1970's, I started to get mammograms around the age of 30 so that I had a baseline to refer back to.
From beginning to end, my entire appointment lasted about one hour. The parking is super easy and the location is very convenient to all of Boca and surrounding cities. The staff and medical professionals were pleasant, informative, gentle and kind. And PS… I did get a very nice pink facemask too!
The Breast Center at West Boca Diagnostic Imaging
The Breast Center at West Boca Diagnostic Imaging focuses on comprehensive breast care including prevention, early detection, diagnosis and treatment of breast conditions.
Because early diagnosis and accurate imaging is a critical aspect in breast health, this center is incredibly valuable. Among its offering are:
The Breast Center at West Boca Diagnostic Imaging focuses on comprehensive breast care including prevention, early detection, diagnosis and treatment of breast conditions.
Beginning at age 40, women should get a screening mammogram performed annually
The Breast Center at West Boca Diagnostic Imaging offers 3D Mammography.
3D mammography is designed to find cancers missed with conventional 2D (or flat image) mammography
All mammogram studies are interpreted by a breast fellowship-trained and board-certified radiologist who specializes in breast imaging.
The multidisciplinary team includes a patient navigator, medical oncologists, a pathologist, plastic surgeon, radiation oncologist, fellowship-trained radiologists, and breast surgeons.
The Breast Center also offers three different types of breast core needle biopsies, MRI-guided, ultrasound-guided and stereotactic guided. They also perform seed localizations.
Other services include: access to clinical trials, genetic counseling and high risk assessments, personalized follow up programs and surgical consultations.
According to the National Breast Cancer Foundation, "one in eight women will develop breast cancer in her lifetime". Aside from skin cancer, breast cancer is the most common type of cancer in women.
Over the years, early identification has improved and new treatments have been discovered, offering hope to the many women who are diagnosed each year.
We all know someone affected by breast cancer. October offers us the opportunity to learn and help effect change on their behalf.
South Florida Supports Breast Cancer Awareness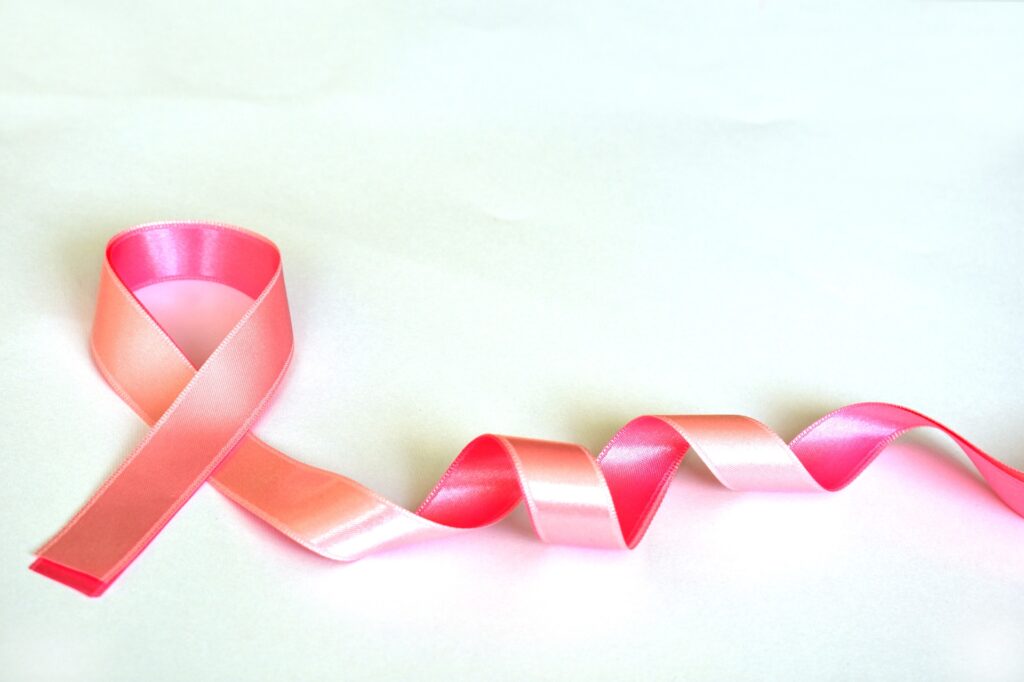 At #SoooBoca we have actively participated in local Breast Cancer Awareness events and initiatives for years.
This year things are a bit different; many events have been redesigned to comply with Covid-19 safety precautions.
That said, there is still plenty to do during the month of October as well as throughout the year. Consider participating in some of these opportunities and events around Boca Raton:
Something cool I want to share too, is that during their time at college both of my daughters were involved in raising funds and awareness for finding a cure for breast cancer through their sorority Zeta Tau Alpha.
And, perhaps most importantly, reach out those you know who have suffered from breast cancer in the past or are currently fighting this disease.
Ask how you can help honor their success or help them through their treatment. A small act of kindness goes a long way.
Of course, these are only a few of the great things happening locally. Please, let #SoooBoca know about other awesome ways to participate this month as well as throughout the year!
Sponsored: This post was sponsored by West Boca Medical Center. All opinions expressed in this blog post, vlogs, emails and social media are my own. Please reach out directly to the sponsor in regard to facts and information provided about their service or business. I have been compensated, but that does not impact my views or opinions. Information is deemed reliable, but not guaranteed.