Memorial Day officially kicks off summer in South Florida! As a local long time resident and Realtor here in Boca Raton, I can tell you that the fun never stop this time of year! Yes it is hot, hot, hot in #SoooBoca but we love this time of year when things slow down a bit and are places are a bit less crowded.
Summer parties, barbecues and events are happening all over town so here is a curated list for you! Plus, every week we share the latest events happening around the South Florida area so check back every Thursday!
Start Your Vacay In Boca
Kick off your summer fun in Boca Raton and then take it on the road and visit beautiful Florida beaches, cities and destinations! In addition, check out our blog post "10 Great Things To Do During Florida Summers".
PS…rep Boca Raton where every you go with some #SoooBoca Merch!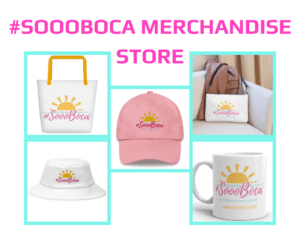 Disclosure: The links in this post/on this page are affiliate links and if you go through them to make a purchase I will earn a commission.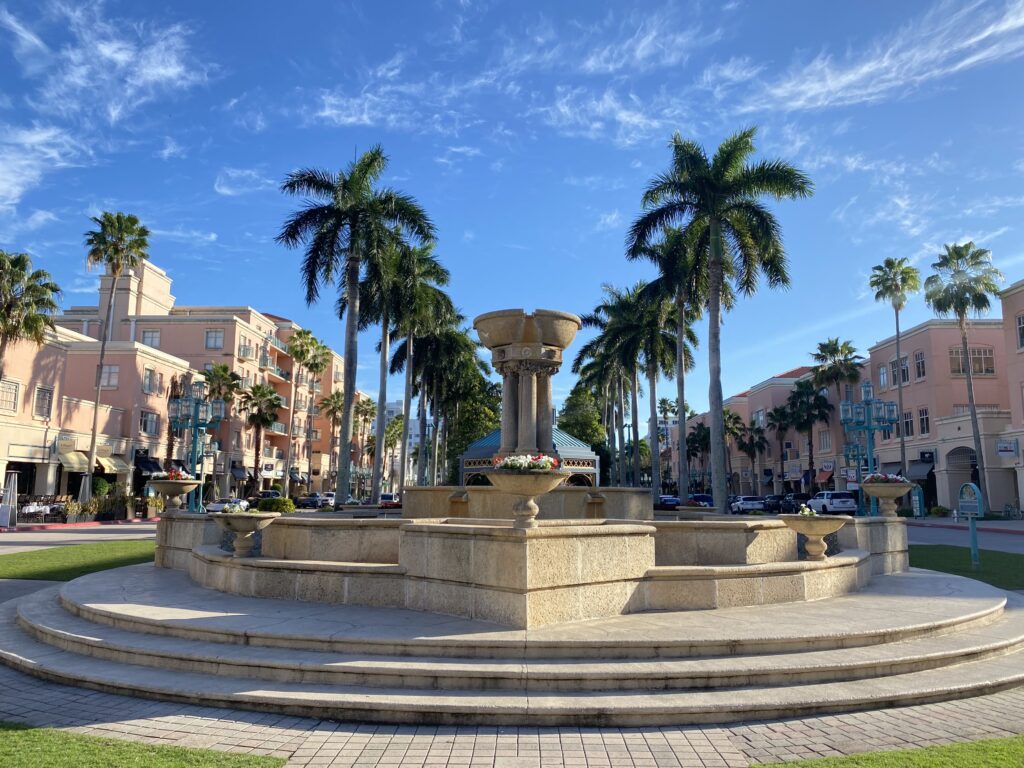 Don't forget to buzz by the South Florida cities link in the Tri-County area with events and suggestions of things to do all summer long!
Subscribe here and become a #SoooBoca Insider
Did you know, according to Wikipedia the National Moment of Remembrance was established by Congress in 2000. It asks Americans, wherever they are at 3 p.m. local time on Memorial Day, to pause in an act of national unity for a duration of one minute.
Boca Raton Summer Events
There are so many things to do in Boca Raton every summer starting with concerts and events at Mizner Park Amphitheater that the city puts on. There are some great tribute bands playing for free, ticked concerts, movies and fun events so scroll down for a quick peak and click on the link to verify dates, times and fees.
Summer travel is also in high gear so buzz by our travel section for some tips and tricks to help you make your plans. We love to take short trips and pack accordingly so check out some of our faves for your summer long weekends!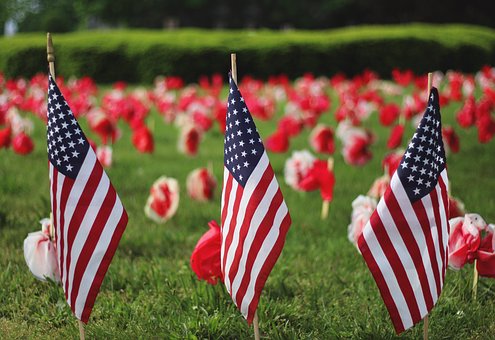 Monday, May 29, 2023
Both events are FREE and open to the public.
Ceremony
Boca Raton Cemetery | 9:00 AM – 10:00 AM

451 SW 4th Avenue, Boca Raton
Join us and take part in a ceremony to honor the sacrifice made for our freedoms, featuring community speakers and City officials.
Seating provided. Reserved section for Gold Star families.
Concert
Mizner Park Amphitheater | 7:00-8:30 pm; Doors open 6:00pm

590 Plaza Real, Boca Raton
Join the City for a FREE concert at Mizner Park Amphitheater featuring the high-energy band, Krescendo. Enjoy an evening of patriotic and American favorites from God Bless America to Lee Greenwood's Proud to Be an American.
Led by trumpet player Jeff Kaye, Krescendo features brass, a rhythm section and singers Bill Stafford, Alicia Branch and Joanna Marie Kaye. Selections will include Neil Diamond's America, Armed Services Medley and Let There Be Peace on Earth.
Chairs and blankets are welcome.
Reserved seating for Gold Star families.
$5 chair rental. FREE for active military and veterans.
Refreshments will also be available for purchase.
No coolers or outside alcoholic beverages permitted.
Limited free parking for Veterans in the lot adjacent to the amphitheater.
Event is rain or shine.
In observance of the Memorial Day holiday, all City offices will be closed on Monday, May 29, 2023.
Please see the holiday sanitation schedule and amended hours for City recreation facilities.
Summer in the City Concerts
Battle of the Bands
It's back and louder than ever!
The 3rd Annual Battle of the Bands competition at Mizner Park Amphitheater will take place on August 4, 2023 at 7pm.
Bands compete in one of two categories – under 20 AND over 20 yrs. old. $2,500 grand prize in each category!
Bands interested in battling it out on stage can apply online through June 20 at 5pm.
PLUS, a special Young Entrepreneurs Marketplace, featuring ages 13 – 19, will take place during the competition from 6pm to 9pm. Submissions for the marketplace open through July 10 at 5pm. Apply online.
Summer in the City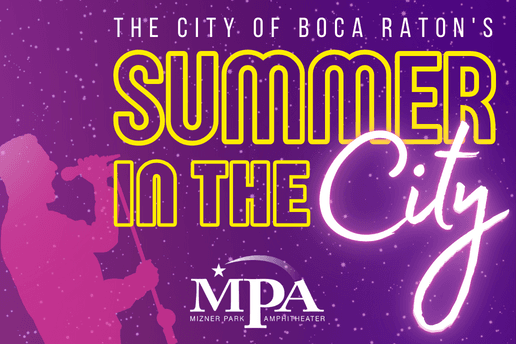 Join us under the stars at Mizner Park Amphitheater for Free Music Fridays

Fri, June 2 | The Elvis Presley Experience (tribute)
Fri, June 16 | The Beach Buoys (Beach Boys tribute)
Fri, June 30 | Movie Soundtracks performed by The Symphonia Boca Raton and the FAU Summer Concert Band with Kyle Prescott conducting
Fri, July 7 | Best of Both Worlds (Van Halen tribute)
Fri, July 14 | Purple Madness (Prince tribute)
Fri, July 21 | We Are Yacht Rock (tribute soft rock songs of the late 70's early 80's)
Fri, July 28 | Neil Diamond Tribute featuring Rob Garrett
Summer in the City is sponsored by American Social and the Waterstone Resort & Marina.
Plus… these ticketed performances
Sat, May 27 | Pierce the Veil
Sat, June 10 | Walker Hayes with special guests Ingred Andress and Breland
Fri, June 23 | Brit Floyd Concert
Wed, July 26 | Goo Goo Dolls with O.A.R.
Sat, Aug 12 | Jason Mraz
Fri, Sept 8 | Billy Currington
Sat, Sept 16 | 3 Doors Down
Get more details at www.MiznerAmp.com.
There are a variety of choices of things to do in South Florida in the summer and don't forget about all the Fourth of July celebrations! Want to check out more events and happenings around Palm Beach, Broward and Dade counties just click here.
Subscribe here and become a #SoooBoca Insider
Summer Entertaining Ideas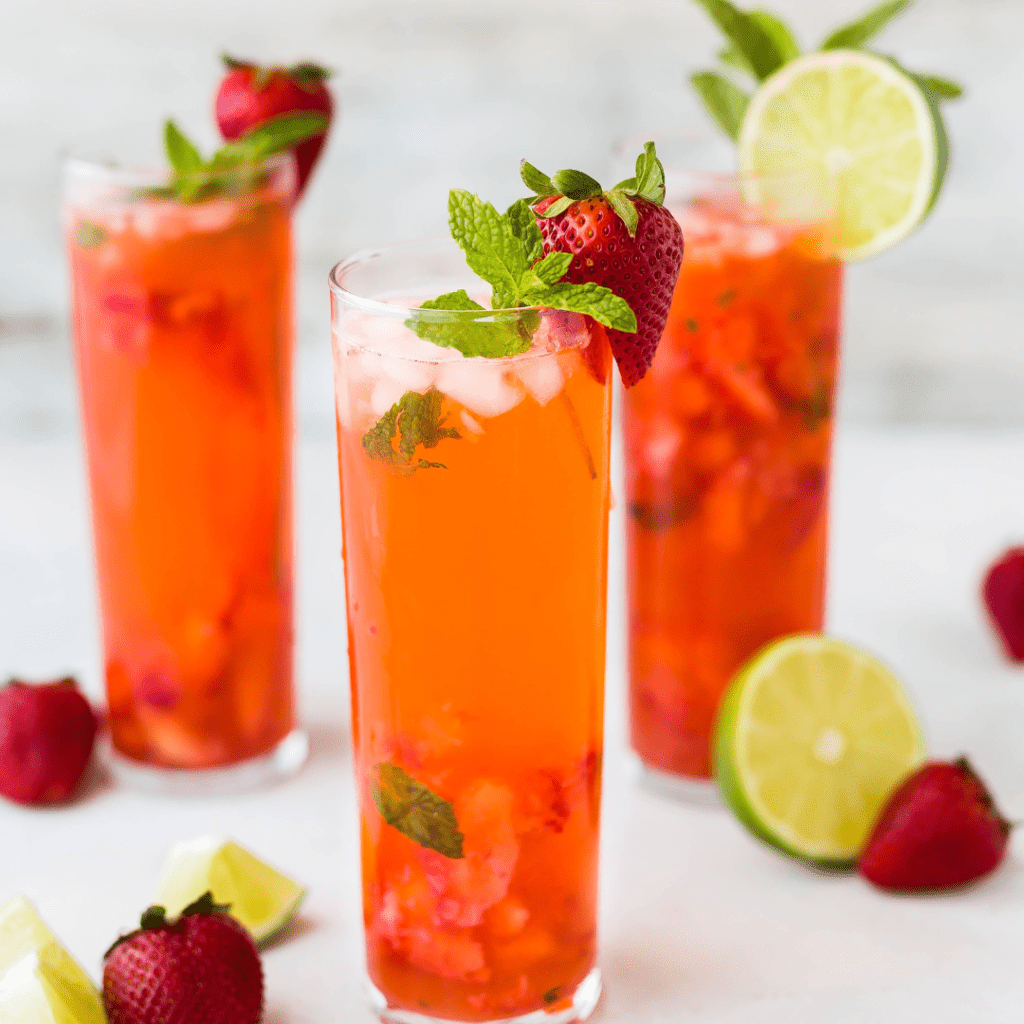 Delight in the art of summer hosting by exploring a variety of enticing mocktails crafted by talented mixologists at local restaurants and bars. Whether it's a refreshing citrus-infused concoction or a tropical blend of flavors, these masterful non-alcoholic creations are sure to elevate your summer gatherings at home. Sip on these delectable beverages while savoring the warm weather and relishing the company of loved ones. PS…we have included some recipes and mixers for you too for your summer soirées!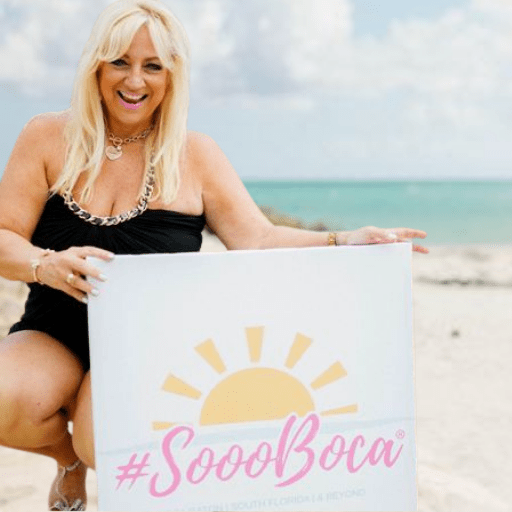 Please remember to check with event organizers to confirm dates and times! Information is from the City of Boca Raton and Mizner Park Amphitheater.
About Michele Bellisari
Michele Bellisari is the founder of #SoooBoca® Lifestyle & Media based in Boca Raton and a Realtor with Real Broker. If you are thinking of buying or selling real estate in Boca Raton and any of the surrounding cities let her help you out! Thinking of purchasing a vacation home? Michele blogs, vlogs, posts and shares all things Boca Raton, South Florida & Beyond from events, people, food, travel, home decor, fashion, beauty and real estate! You can find more at www.soooboca.com and on all the socials @soooboca. Information in this post should be verified with your accountant, attorney and or financial planner as well as the state of Florida. Information in posts should be verified independently. Information deemed reliable, not guaranteed.
How Can I Help You Buy or Sell A Property?
Click to Get Your Home Valuation
Palm Beach County Neighborhood Snapshots