Brunching at Tanzy
If you have ever met any of the #SoooBoca squad, you would know that it is no secret that we ABSOLUTELY love brunching! Yes, "brunching"; it is a verb, and we are experts at it! Brunch is about the destination, the conversation, the company and of course the food! It is the gathering of friends and family to break bread after a busy week and to take time to relax and enjoy the weekend…and that we did at Tanzy!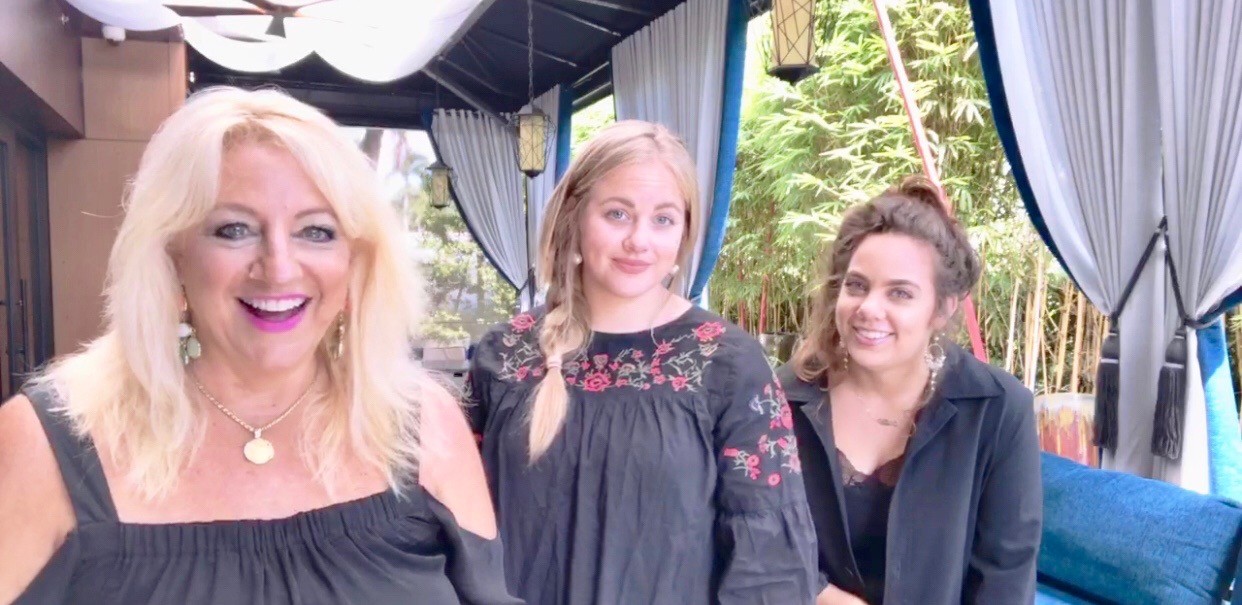 We were hosted by Tanzy Restaurant at Mizner Park for a Sunday Brunch which by the way…they offer on Saturday too which is brilliant! We had the opportunity to indulge in a few of their new brunch menu items. Can you say yum? From start to finish, it was amazing! We love the location right in Downtown Boca + you can catch a movie at iPic after you indulge! Buzz by our Facebook page for our post brunch video shenanigans!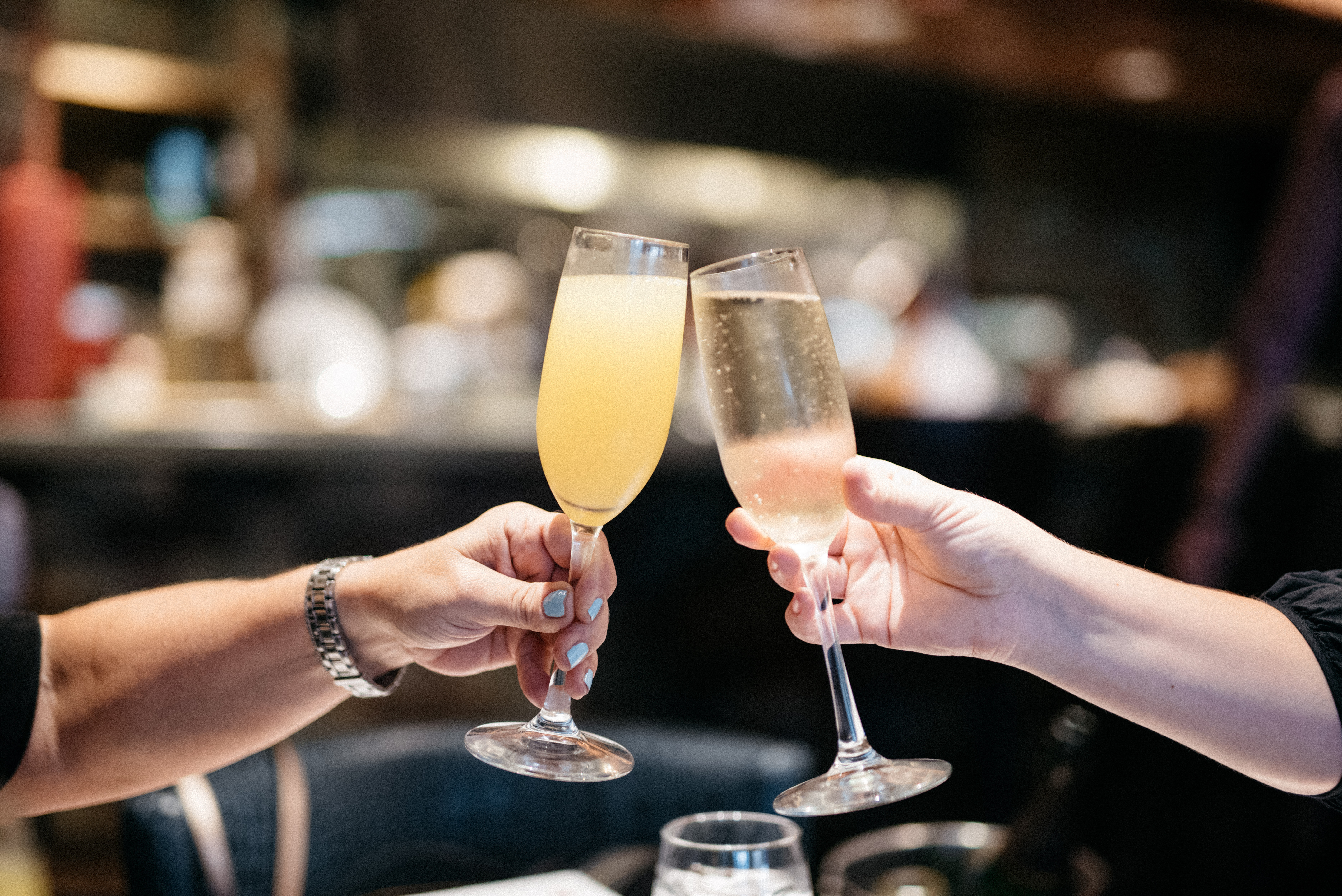 Immediately upon our arrival, Dennis, the fabulous general manager of Tanzy greeted us warmly and lead us to our table, which by the way, was located in the MOST BEAUTIFUL dining room. You can see it if you are scrolling; it's like dining in an enchanted forest. Before we could take a single photo (and you know how we love a good group selfie), Jeanine, our server, was popping bottles of champagne and icing them in our own personal ice bucket. To be honest, we may love champagne even more than a selfie. PS…bottomless mimosas are available and always a welcome Saturday or Sunday brunch treat!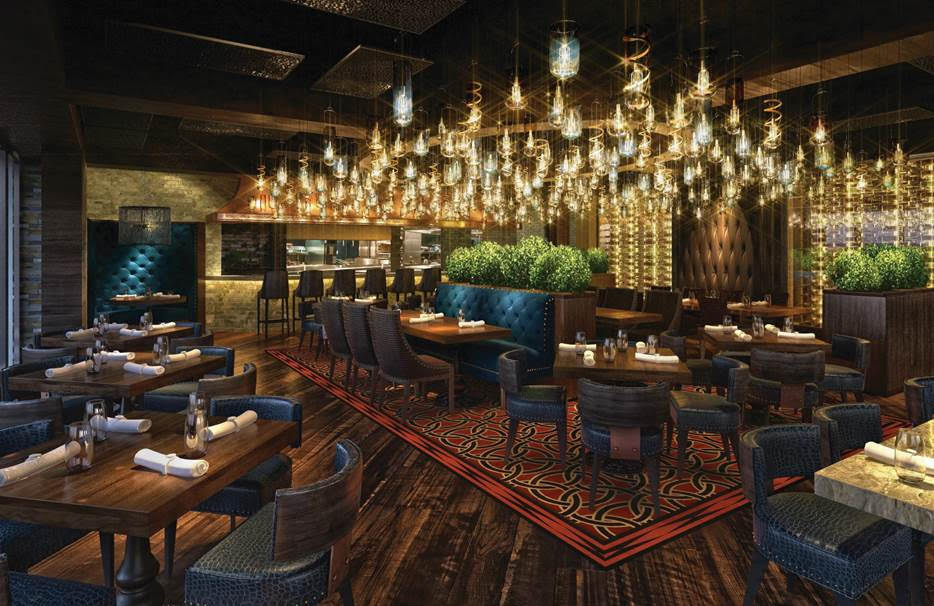 That said, when you eat at Tanzy we hope Jeanine will be your server. Her recommendations were on point and she was even able to share the ingredients in everything we ordered (and we ordered a lot). Don't laugh, we always have a ton of questions. She not only had the patience of a saint, but also the knowledge of a Tanzy brunch expert – her suggestions were perfect! Not that we want to make you jealous, but check out some of the items we had to choose from: Italian donuts dusted with powdered sugar, bread baskets filled with croissants, scones and muffins, and crispy latke fries with classic dipping sauces. How crazy is that? And, these were just the appetizers. Sshhhh, don't tell anyone, but we ordered three!!!! We began with the heavenly 'Crispy Latke Fries'. Can't picture them? Imagine the marriage of a potato pancake and a french fry – a match made in heaven!! Then, we ordered the 'Smoked Salmon Popovers'. Who doesn't love a good popover, especially when it's stuffed with smoked salmon and dill crème fraîche? And last, but certainly not least, we dove right into the 'Burrata for Two'. Honestly, this was one dish we just couldn't resist; we have been missing France & Italy a tad this month. The creamy deliciousness was paired perfectly with a poached pear and arugula dressed in pomegranate-balsamic reduction and teased with three different types of salt. Who even knew three different types of salt existed? We had sea salt, Himalayan Pink Salt (how #SoooBoca is that) and Smoked Salt. It was spectacular!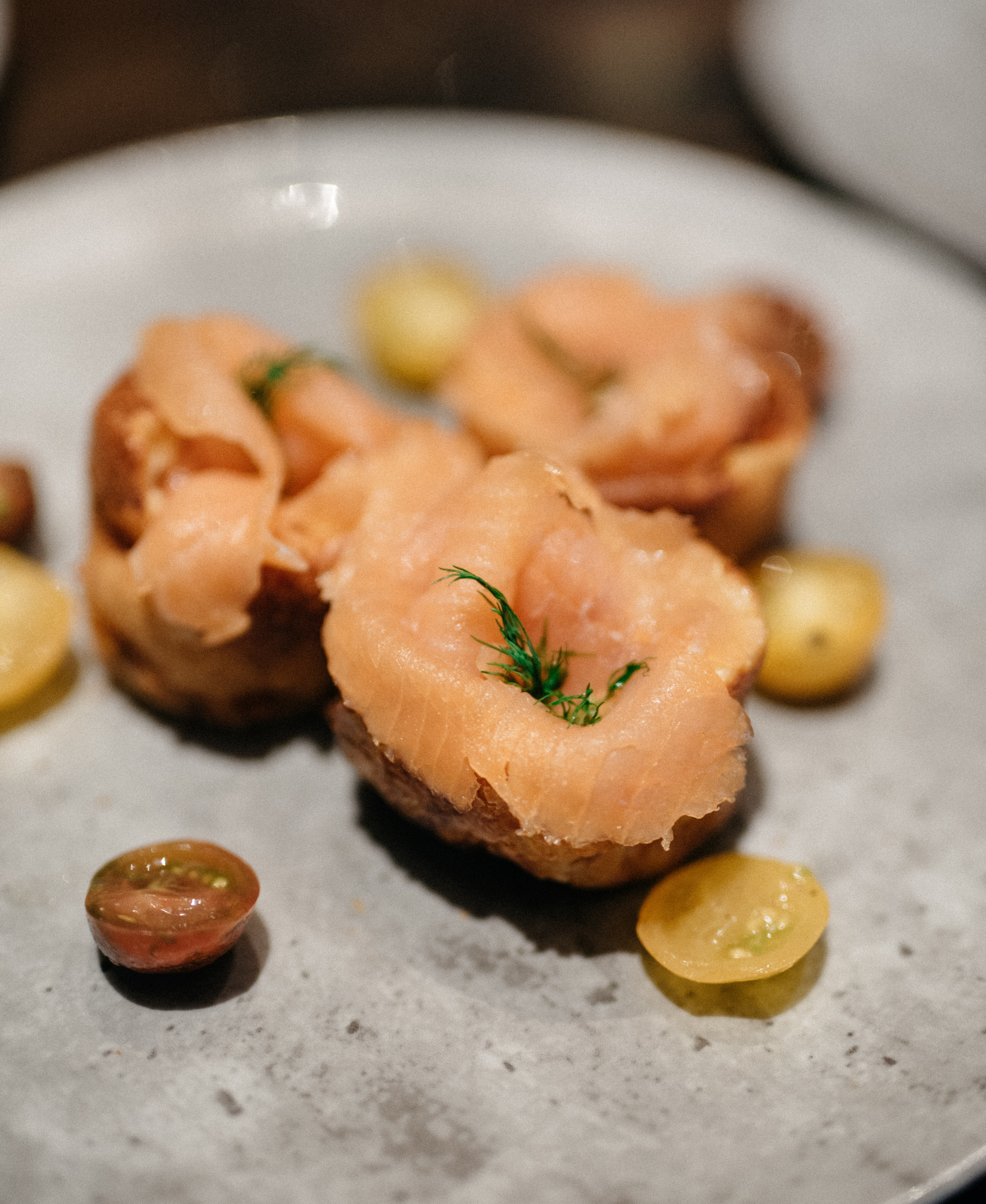 Next up were our main courses! We know, it seems insane that we ordered more food, especially because we were already stuffed, but we did. If you saw the menu you would understand our behavior. The #SoooBoca girls selected three more dishes (never say we don't give everything our all) and the word decadent doesn't begin to describe them. First, we sidled on up to a breakfast classic with a twist: 'Eggs Benedict'. This dish is totally customizable; which makes it perfect for us! Generally, it's an English muffin, topped with an egg and hollandaise sauce. But Tanzy Eggs Benedict is not "general". Here you have the option to choose either smoked salmon, crispy prosciutto or spinach to add to the dish.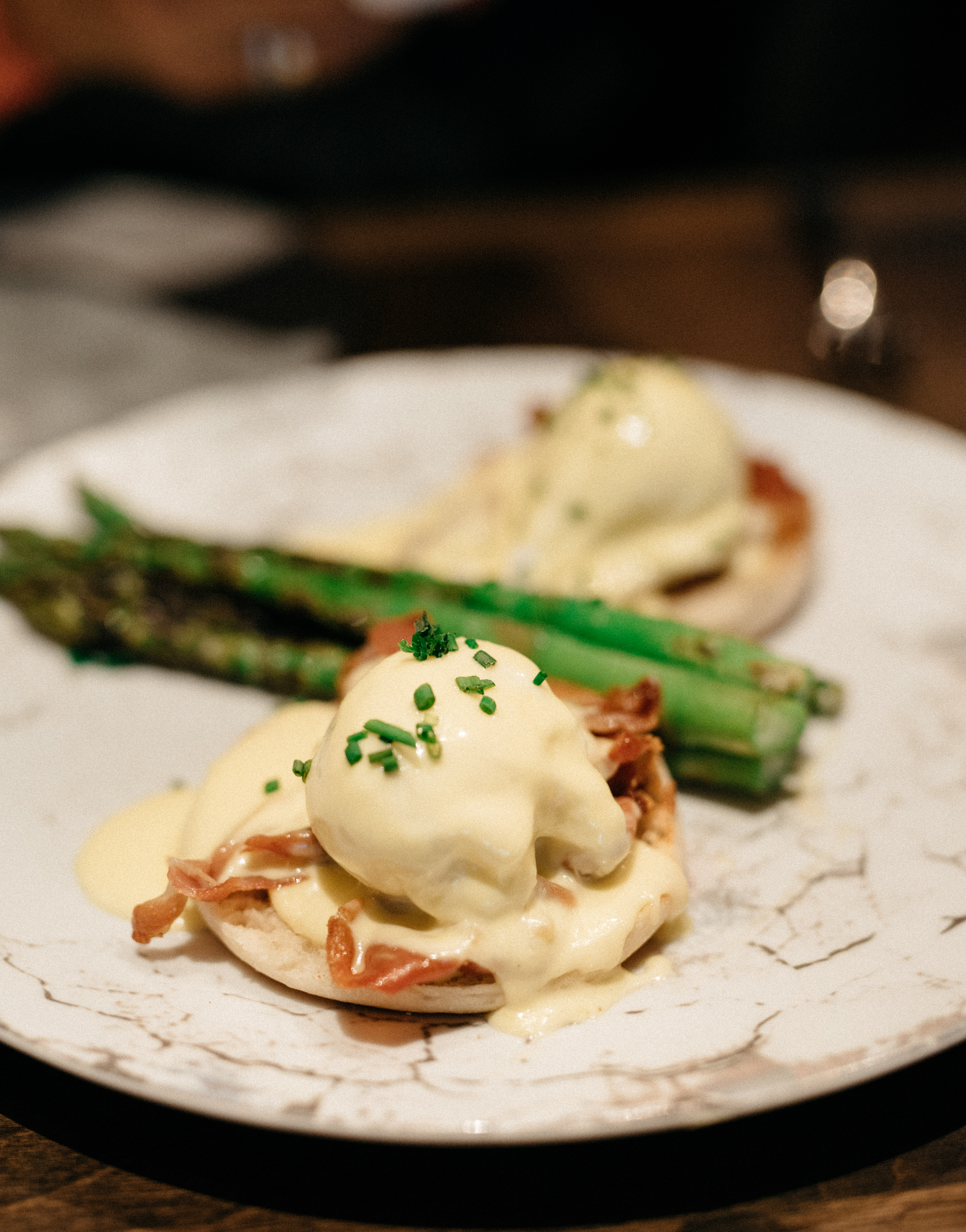 We also couldn't resist another savory dish – the 'Spinach-Ricotta Gnudi with roasted mushrooms, basil pesto, gorgonzola cream and grana padano. This was not only fun to say – but also fun to eat! The noodles had the most perfect spongy texture and the cheesy sauce is, quite simply, what dreams are made of. Seriously, we would swim in a pool filled with this sauce if we could. And, get this, it was gluten free!!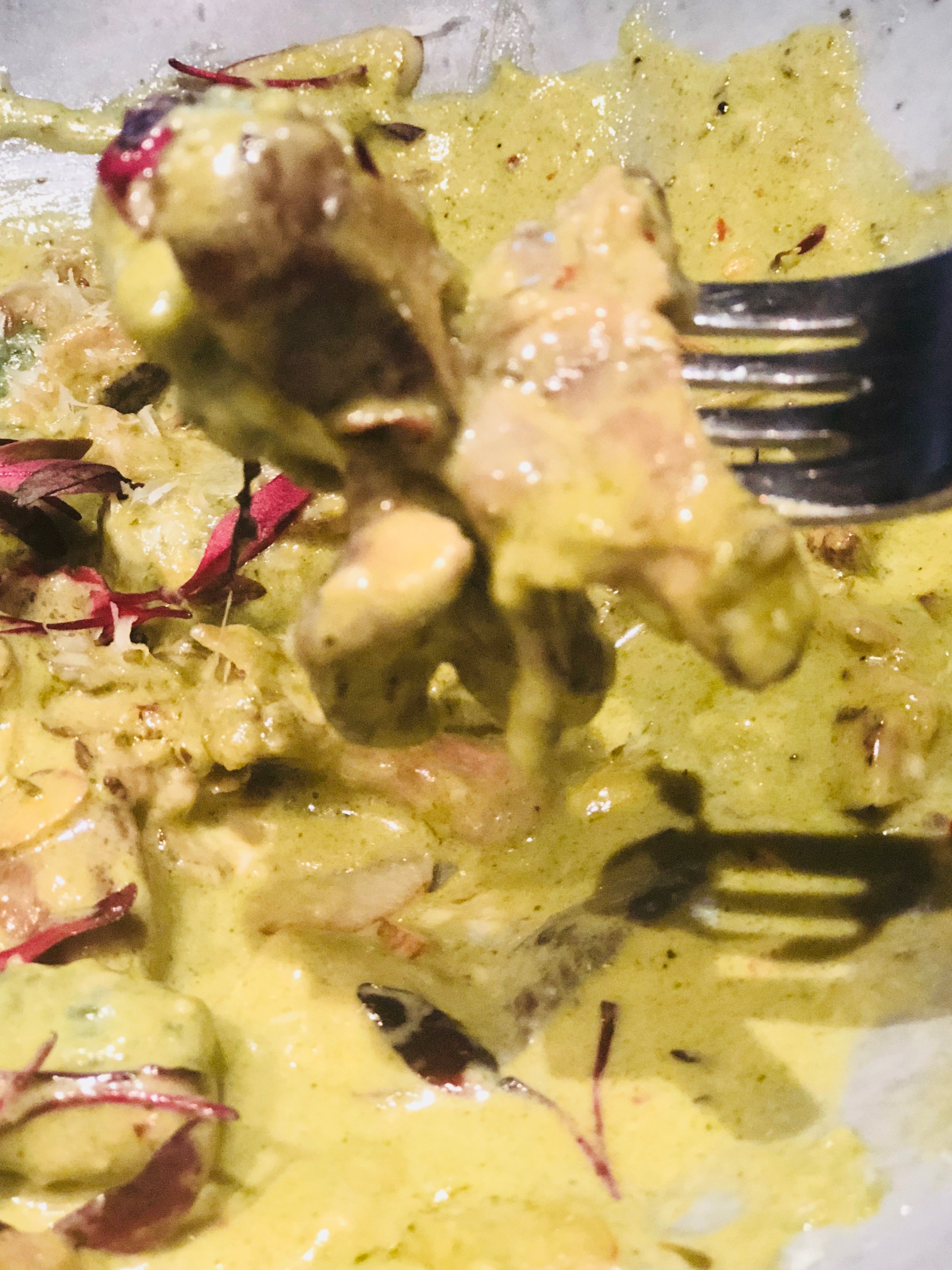 After two savory dishes, we just had to go with something sweet for entree number three (but who's counting). When the 'Infamously Decadent French Toast,' arrived at our table it rendered us speechless. (Yup, hard to believe if you know us.) Imagine this: brioche bread and whipped mascarpone cheese — we don't even have words to describe it. Well, we do – it was sublime.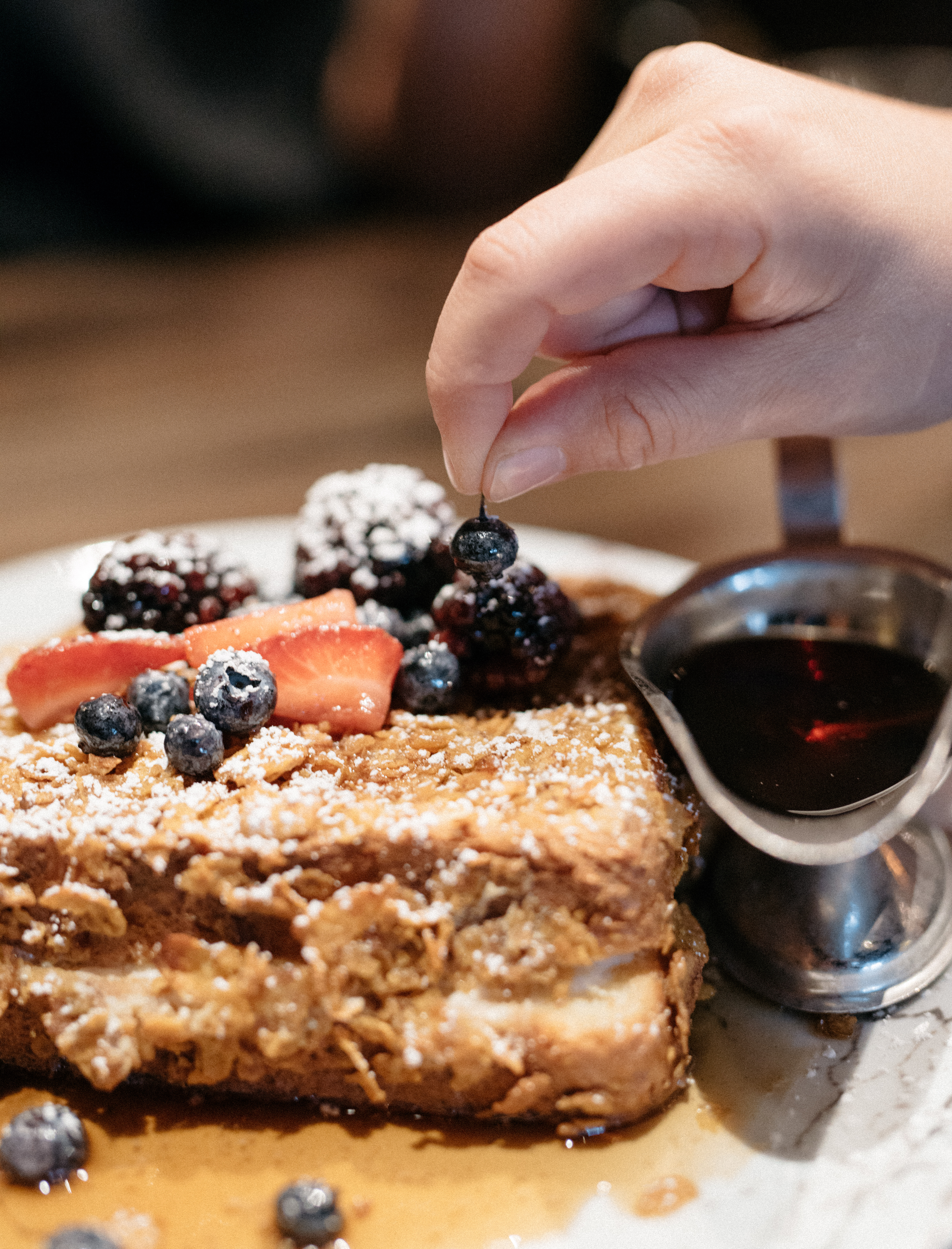 Obviously, after all of this we couldn't even imagine taking another bite. But, as we were getting ready to leave Jeanine, our server extraordinaire, appeared with 'Spiced Brown Sugar Candy Bacon.' She told us we simply could not leave Tanzys without at least trying this crispy, spicy treat. Well, it would have been rude to decline (and the sight and smell of that bacon was irresistible), so we indulged yet again. Oh boy, was Jeanine right. It was definitely unnecessary; but so very worth it!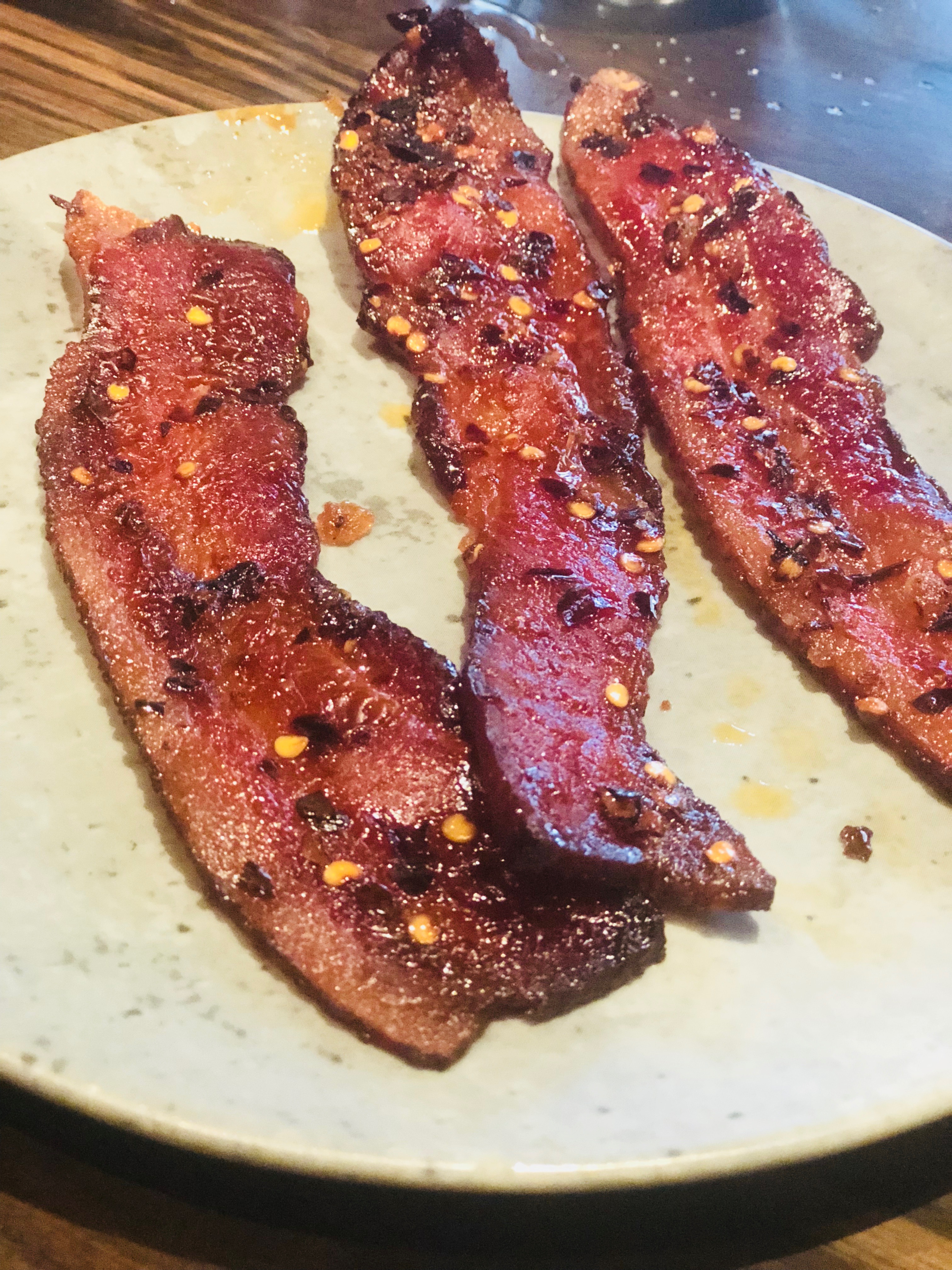 Clearly we ate too much. Wayyyy to much. Upon leaving we caught a glimpse of the over-the-top dessert cart, a new addition to Tanzy's menu. It. Looked. Incredible. Not surprisingly, the #SoooBoca girls could not eat another morsel. But make no mistake, we will be back again – and this time we will start with dessert!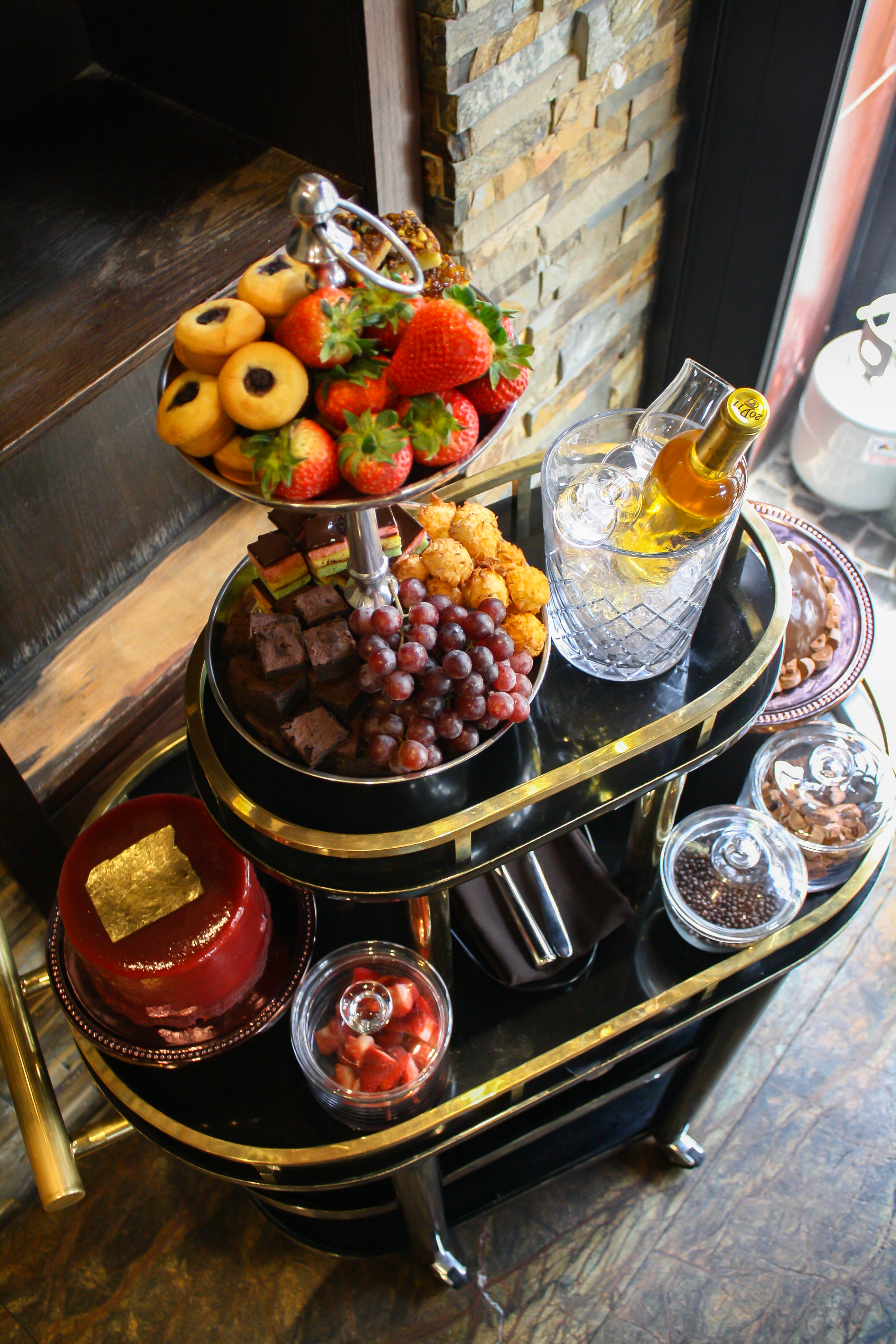 Just sharing our experience is making our mouths water. We cannot say enough good things about this restaurant. The service, the ambiance and the food were all spectacular. And, get this: the restaurant is even friendly to food allergies and intolerances. They truly put their customers first in every possible way. Do us a favor, check out Tanzy's brunch, tell them the #SoooBoca gals sent you and let us know about your favorite dishes. Then, we can put them on our list for our next visit!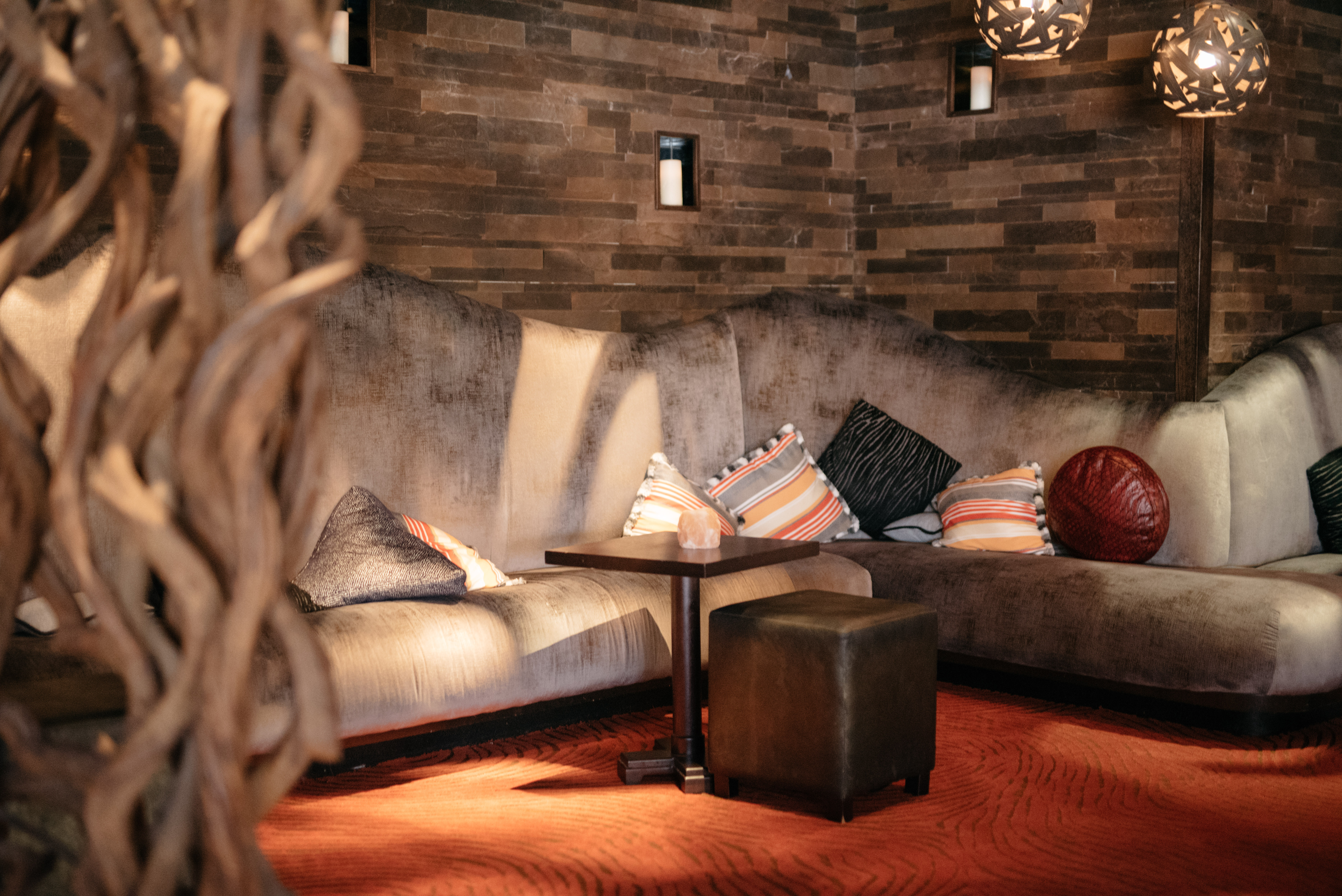 COCOON LOUNGE & OUTDOOR PATIO
Doesn't the above pic look cozy? Well it is! Don't forget you can book your private parties and events at Tanzy…we have been to several over the years and they are always terrific!
Tanzy Boca Mizner Park: 301 Plaza Real, Boca Raton, FL. (561) 922-6699
Enjoy Tanzy's new menu Mon. – Thurs. 11:30 a.m. – 10 p.m.; Friday 11:30 a.m. – 11 p.m.; Sat. 11 a.m. – 11 p.m.; Sun. 11 a.m. – 10 p.m.; Sat./Sun. Brunch 11 a.m. – 3 p.m.
About Tanzy Restaurant
A Tuck Hospitality Group Concept
Sherry Yard's Tanzy features Artisanal Italian cuisine with a focus on garden-fresh modern Italian flavors in a social environment to share with friends, family and colleagues. Delight in inspiring flavors where seasonal ingredients are the star in every dish, artfully prepared by melding contemporary techniques with classic Italian influences; the resulting flavor profiles are nuanced, modern and unique. Experience an unparalleled beverage program with local beers, an expertly curated wine list and stunning farm-to-glass handcrafted cocktails. Not to be missed is Executive Pastry Chef James Rosselle's cake and dessert cart featuring Raspberry Infinity Cake and Chocolate Meringue Concord Cake! Tanzy's Weekend Brunch includes mouthwatering offerings from Decadent French Toast to Slow-Poached Egg + Short Rib.
Disclosure: We were hosted by Tanzy Restaurant. No monetary compensation was received. All opinions are 100% our own. Information is deemed reliable at the time of this post. Please contact restaurant/business for details and information in regard to specifics, menu items and food allergy questions.