FALL FESTIVALS & EVENTS IN BOCA RATON AND SOUTH FLORIDA
The best thing about fall festivals and events in South Florida is, without a doubt, the weather! If you are looking for things to do in Boca Raton and South Florida this October we have included Halloween events in Boca Raton and Oktoberfest celebrations around Palm Beach and Broward county!
Where else can you enjoy fall festivals in shorts and a t-shirt!  That said, the humidity has lessened and outdoor activities are even more enjoyable. At  #SoooBoca we love everything about this season, especially Halloween. We began planning our costumes the moment candy corn appeared on store shelves.
October is chock full of fun and fabulous fall festivals and events. Below we've highlighted some of our favorites!  Remember, you can always visit our calendar page for more info on events and festivals close to home. 
Pumpkin Patches and Hayrides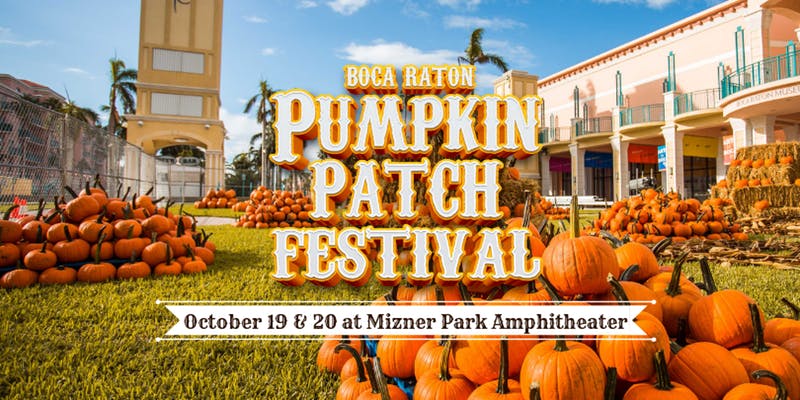 Boca Pumpkin Patch Festival
This family favorite is scheduled for October 19th and 20th and it promises to be better than ever before. Once again, it is located at the Mizner Park Amphitheater and will include a pumpkin patch (and decorating), corn stalk maze and scarecrow village. There will be carnival rides, live entertainment, a food court and pumpkin beer bars (YUM!). Don't forget to grab your camera (or charge that IPhone) – there will be picture opportunities galore. Looking for more info? Check out their website.
You can't even think "Fall Festival" without Bedner's coming to mind – their seasonal celebration is super special. They are open weekends from September 28th – October 27th (check the website for days and times). Kids will LOVE the hayride, corn maze, animal park and bounce houses. There is even a face painter! Here's our advice, go HUNGRY – the food is awesome. They have award winning BBQ, roasted fresh corn on the cob, homemade ice-cream, cider donuts and more!
The You Farms Pumpkin Patch is open from October 6th through October 31st – stop by and choose your favorite to help celebrate the season. Mark your calendar for the Fall Barn Sale, October 12th-13th from 10:00am -4:00pm.
Oktoberfest Celebrations
Florida Rambler.com has put together a great list for Oktoberfest celebrations and craft beer events in Florida so check out that link right here and start planning your schedule!
Biergarten – Boca Raton
Are you ready for some #SoooBoca local Oktoberfest fun? Make Biergarten in Boca your destination. Throughout the month of October, this German restaurant will be celebrating! There will be live music, both inside and on the patio, outdoor events including a Whiskeyfest AND a Kidsfest! Talk about having something for everyone! Located in Downtown Boca in the Royal Palm Plaza you cannot miss seeing the festivities when you drive by on Federal Highway!
Oktoberfest 2019 – American German Club of the Palm Beaches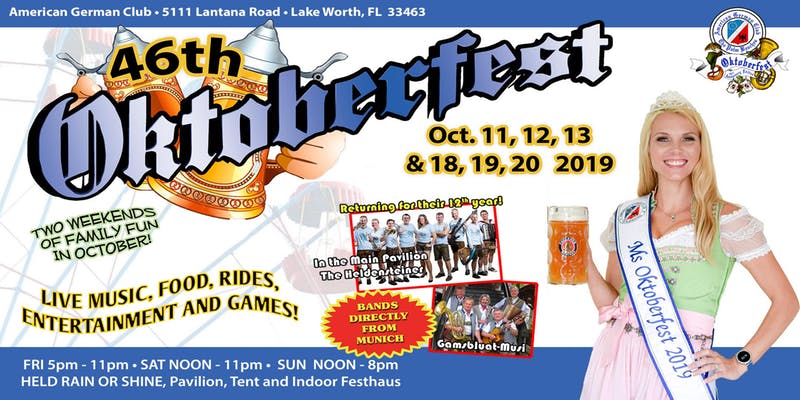 Oktoberfest Lantana begins on October 11, 2019 with the traditional Parade of Flags. The event continues through Sunday, October 20th and is packed full of fun. Visit their website for all the details and ticket information! This is a #SoooBoca favorite – if you have ever seen us do the chicken dance you can thank this festival for the lessons! We are looking forward to celebrating again this year- the food and drink are to die for and the events (including a full carnival for adults and kids alike) are truly awesome! Get ready now for lots of music, cloggers and even beer keg tapping.
And, as long as beer is a topic of focus, check out our blog on breweries in Boca and around Palm Beach and Broward counties for more Oktoberfest events in our area! Our list is fluid…LOL Have you been someplace new and exciting? Let us know and we will add it (and visit it too)!!

Halloween at The Addison – Neon Nights!
Halloween Events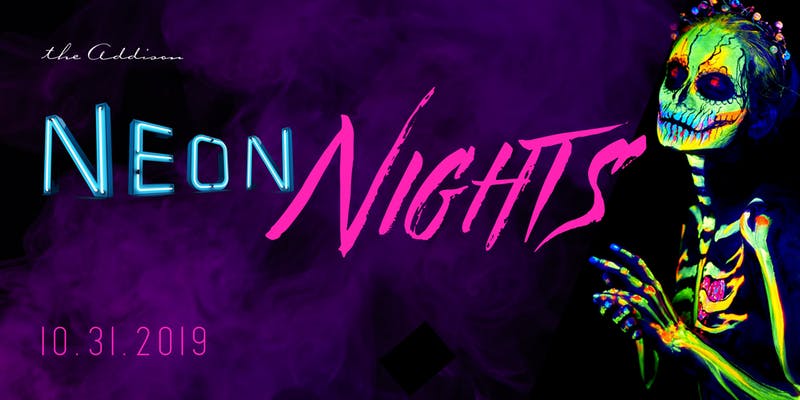 Celebrating its four year anniversary, Halloween at the Addison Boca Raton is back and promises to be better than ever!  #SoooBoca has celebrated at this event for the past two years. The evening is, in a word, Beyond!!  The venue is one of our favorite places in Boca, it's historic, beautiful and elegant. 
Halloween at the Addison was voted "Event of the Year" by Boca Magazine and they are poised for a repeat! This year's theme is sooo cool – "Neon Nights". We cannot wait to glow in the dark with everyone on October 31st. This promises to be over-the-top in every way. We cannot wait to enjoy the decor, food, drinks and entertainment.
Doors open at 7:30. Get your tickets now! Cost is $125 for general admission and $250 for VIP tickets. While all tickets include food, entry, open bar and super entertainment, VIPs are provided a three course table side dinner, champagne bottle service and complimentary valet parking. Dinner menus for both tickets prices are available on their website – our mouths are already watering. We can't wait to celebrate with you and hope to see you there!

It's the 15th anniversary of Shriek Week in Boca! If you have kids, this family friendly Halloween event is a must see!
October 18th, 19th and 24th, 25th and 26th are the dates, so mark your calendars! This year's haunted house theme is "Ghouls Gold- A Pirate's Wreckage". The Haunted House is open October 18th, 19th, 25th and 26th from 6:00 – 10:30pm. Have little ones,? Consider visiting on October 24th from 5:00 -9:00pm for Lite Night – it's less scary!!
Additional attractions include an Alien Lab Haunted Walkthrough, Glow-in-the-Dark Carnival Games, Trackless Train Rides, Animal Encounters, Giant Light-Up Robot Show, "Star Force" Magic Shows, Mystery Marketplace and Family Activities, Food, Carousel Rides and a FREE Trick or Treat Trail. Visit their website for more details including admission and participation fees.
Additional Halloween Events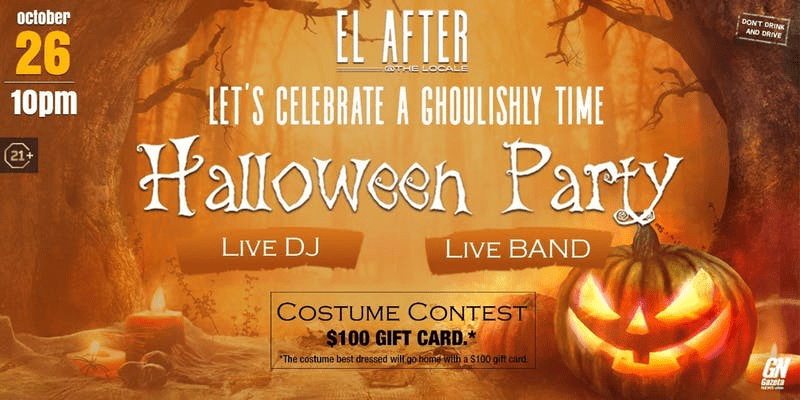 The Locale – Let's Celebrate a Ghoulishly Time TRICK or TREAT? Halloween Party with Live Dj and Live Band OCTOBER 26th, SATURDAY – FROM 10PM – 2AM
Grab Your Favorite Costume and head to Halloween at the Y! Little ghosts and goblins are invited to come and join us for our Annual Halloween at the Y event! This safe and fun family event features games, hayrides, haunted houses, Trick or Treating and more spooky fun! STAY TUNED FOR 2019 HALLOWEEN AT THE Y EVENT ACTIVITIES TO BE ANNOUNCED! Peter Blum Family YMCA of Boca Raton 6631 Palmetto Cir S, Boca Raton, FL.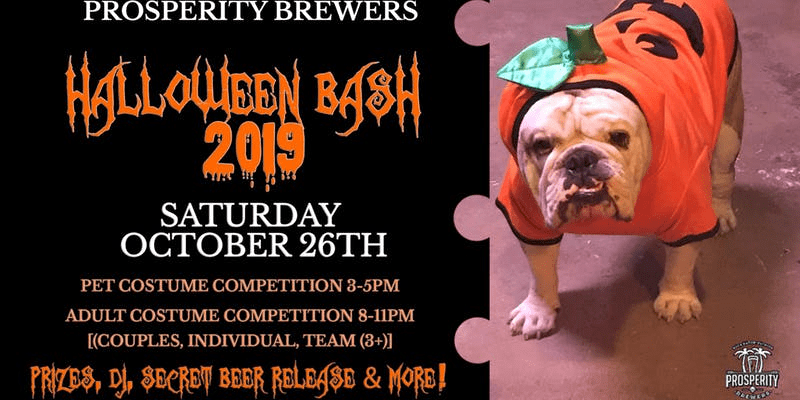 Halloween Bash at Prosperity Brewers featuring brews, costume competitions, a DJ, prizes & MORE!
Join us for a Halloween Bash the Saturday before Halloween. Wear your spookiest for our costume party! And feel free to bring your Pup along too! 3-5 Pet Costume Contest. 8-11PM Adult Costume Contest (Couples, Individuals, Teams). Prizes will be given to the best costumes in each category! Featuring a DJ and a SECRET Beer Release!

From Miamihauntedhouses.com: Featuring over 19,000 square feet, Enigma Haunt offers two floors of terror for thrill seekers to wander through! 1751 N. Military Trail, Boca Raton, Florida
We hope you enjoy all the fun fall festivals and events happening around Boca Raton and South Florida this Fall. Remember to please confirm with the event details by going directly to the event website in regard to details, dates, times, price and location.
Disclosure: We have been given complimentary event tickets to Halloween at The Addison. For more details on sponsorship's and collaborations please see this post here.
Michele Bellisari is the founder of #SoooBoca® Lifestyle & Media based in Boca Raton and a Realtor with RE/MAX Services. She and her daughters blog, vlog, post and share all things Boca Raton, South Florida & Beyond from events, people, food, travel, home decor, fashion, beauty and real estate! You can find more at www.soooboca.com and on all the socials @soooboca.