Trying To Figure Out The Perfect Gift?
Happy Mother's Day to you and yours! Well here we are, it is 2023 and I have 25 amazing Mother's Day gift ideas for you to choose from! From curbside pickup to future gifts cards we can all support local businesses so check out some of our faves!
If you are like me, I like to keep to a simple budget, so for this special day if you are limited in what you can spend you could do a beautiful card with cute Mother's Day quotes written inside of it or perhaps you can Google some local Mother's Day activities ideas that you can do or cook a special meal.
Disclosure: The links in this post/on this page are affiliate links via Amazon and other companies and if you go through them to make a purchase I will earn a commission.

You can also do something free like put together a sweet picnic for your mom and enjoy the beautiful spring weather at one of our fabulous parks (or a park in your city). Check out your local calendar of events! 
Consider doing a spa day or getting a spa gift card for those moms out there!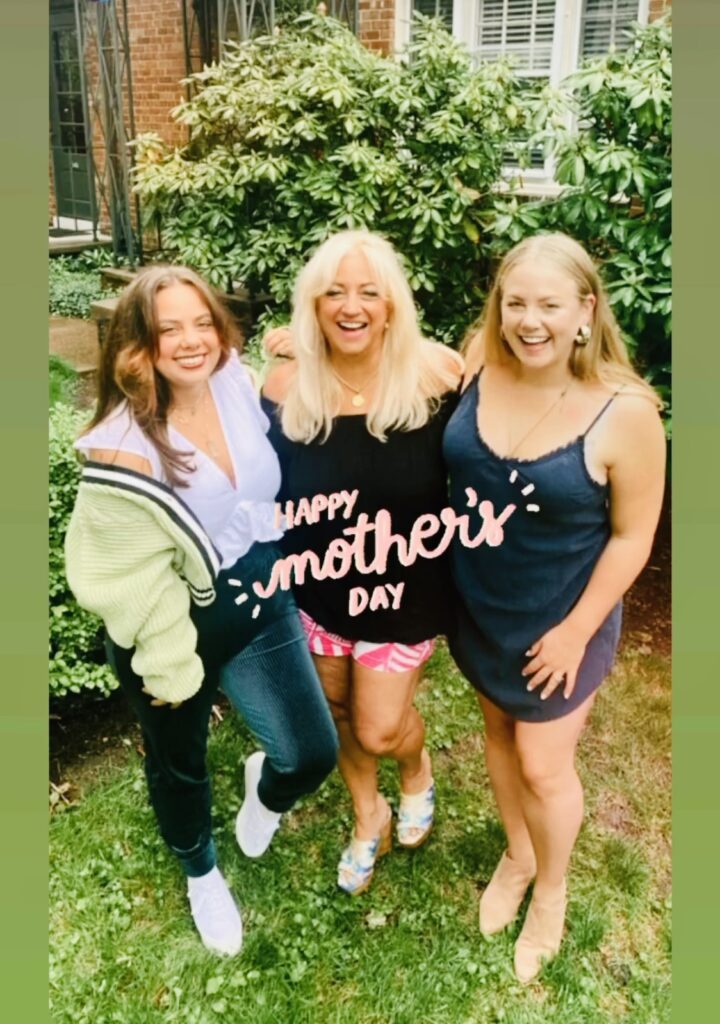 Local Faves For Mom
I have put together 25 amazing Mother's Day gift ideas and suggestions if you are looking to go local or shop online. If you want to shop local there are many small businesses in every town that you can shop at to get something lovely for your mom on Mother's Day.
Shop #SoooBoca is now open! Click here!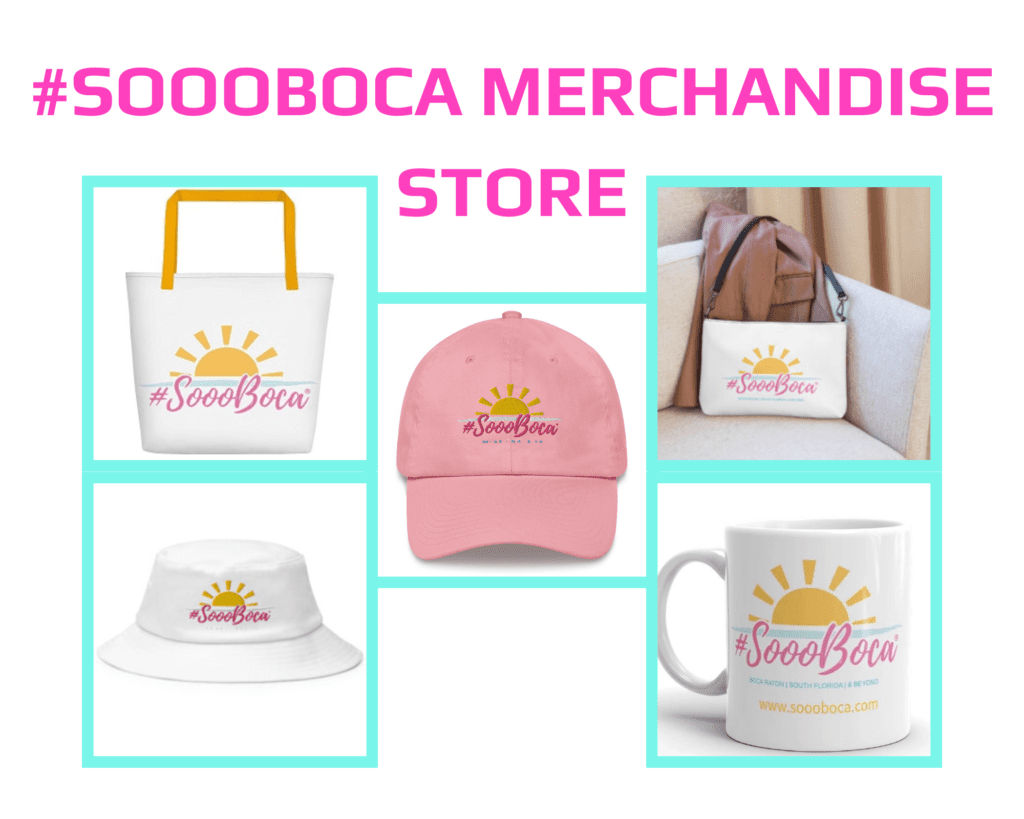 Photography Sesh Perhaps?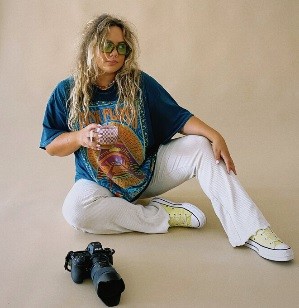 Halle Alessia Photography was created to capture the life we live through some of the most amazing souls (that's you!). I am constantly inspired by life, art, and the ever-changing disposition that comes with each day. Having the opportunity to share my art with the world has been a dream come true and I am constantly pinching myself that I am able to create for and with amazing people like YOU! Now, let's explore the light and love you've always imagined. 
Halle Alessia Photography – Portrait, Branding, Engagement, Weddings and Family Sessions
Fashion With A Flair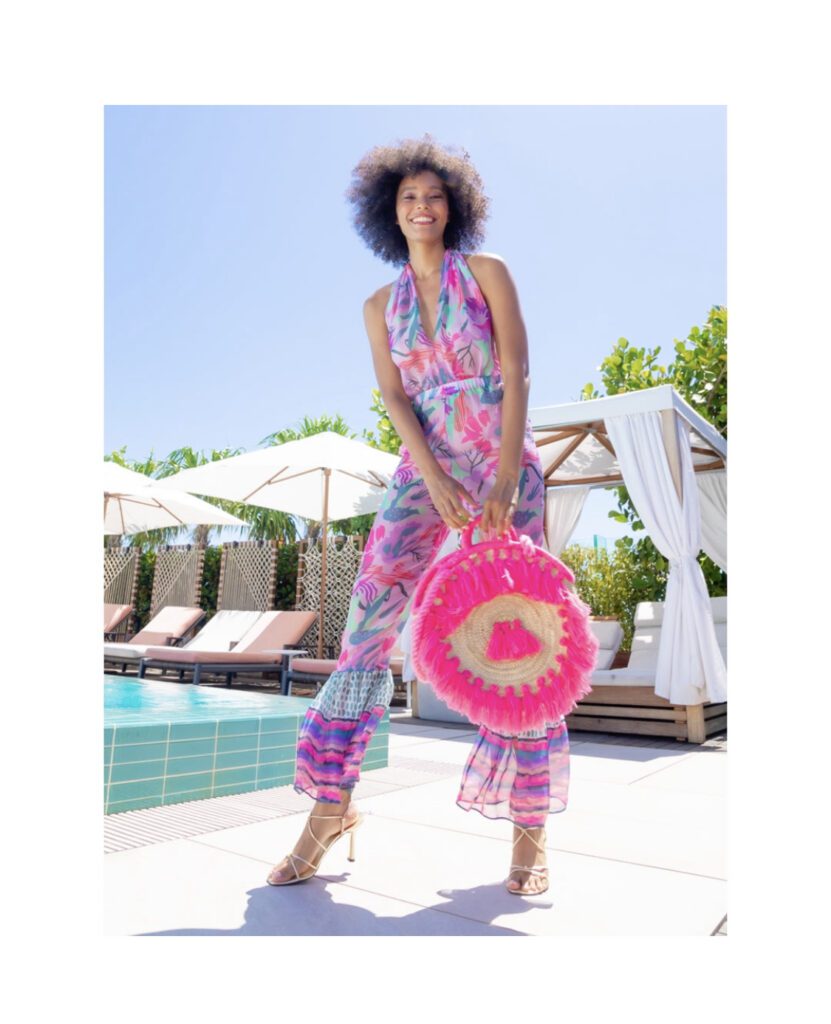 The House of Perna is a female-founded and operated family-owned business and we believe all members of our team should be treated like they're family too. Our clothing is all made in the United States and our bags are made in collaboration with artisans in Morocco. We believe in paying fair wages while keeping our prices as low as possible. AMANDA PERNA is a mom, wife & fashion expert who believes that we are stronger together and life is too short not to follow your dreams!
The House of Perna – Clothing, Collections and Accessories
Lingerie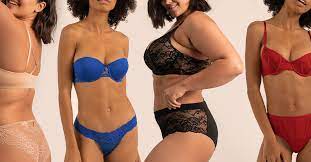 A collection of powerful, multi-tasking, exceptionally well-fitting bras, bodysuits, and underwear featuring our temp-controlling fabric (originally developed for NASA, exclusively designed for intimates by Giapenta), community-requested (and tested), features like front-adjusting + slip-proof straps, and truly beautiful, feel-good feminine styling. We hope you love our innovative styles as much as we loved creating them for you. – Kris Strouthopoulos – Founder and CEO – GIAPENTA
Giapenta – Luxury Lingerie With You In Mind
Shoe Accessories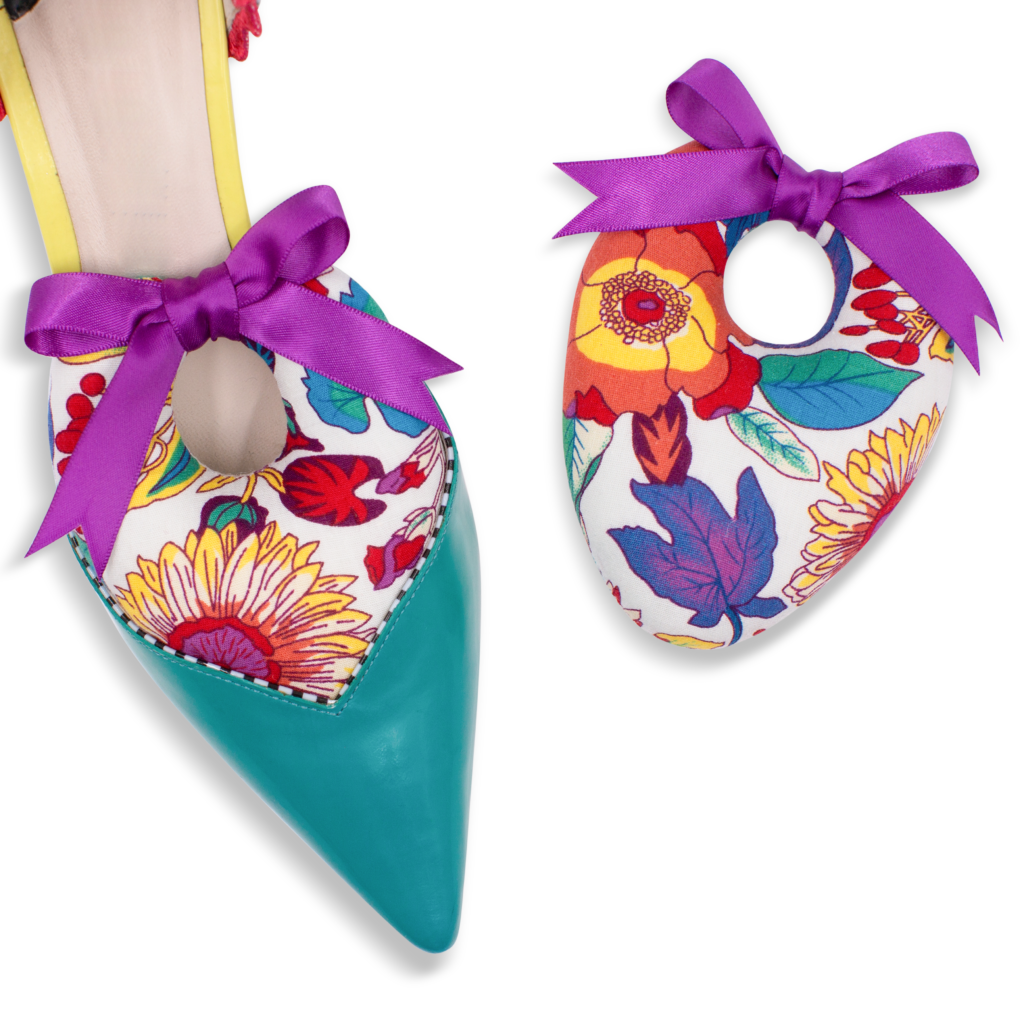 Olivia Hollaus, Founder of Protect My Shoes, was tired of the ineffective and wasteful tissue paper stuffers that shred all too quickly, leaving the front part of shoes unprotected. As a result, Olivia set out to develop environmentally-friendly shoe stuffers that seamlessly insert into a variety of shoe styles to protect shoes in closets, travel bags, gym bags, and suitcases. No more mounds of paper thrown around in one's closet and no more squashed up shoes from traveling.
Protect My Shoes – Adorable Shoe Inserts & Stuffers
Beautiful Handbags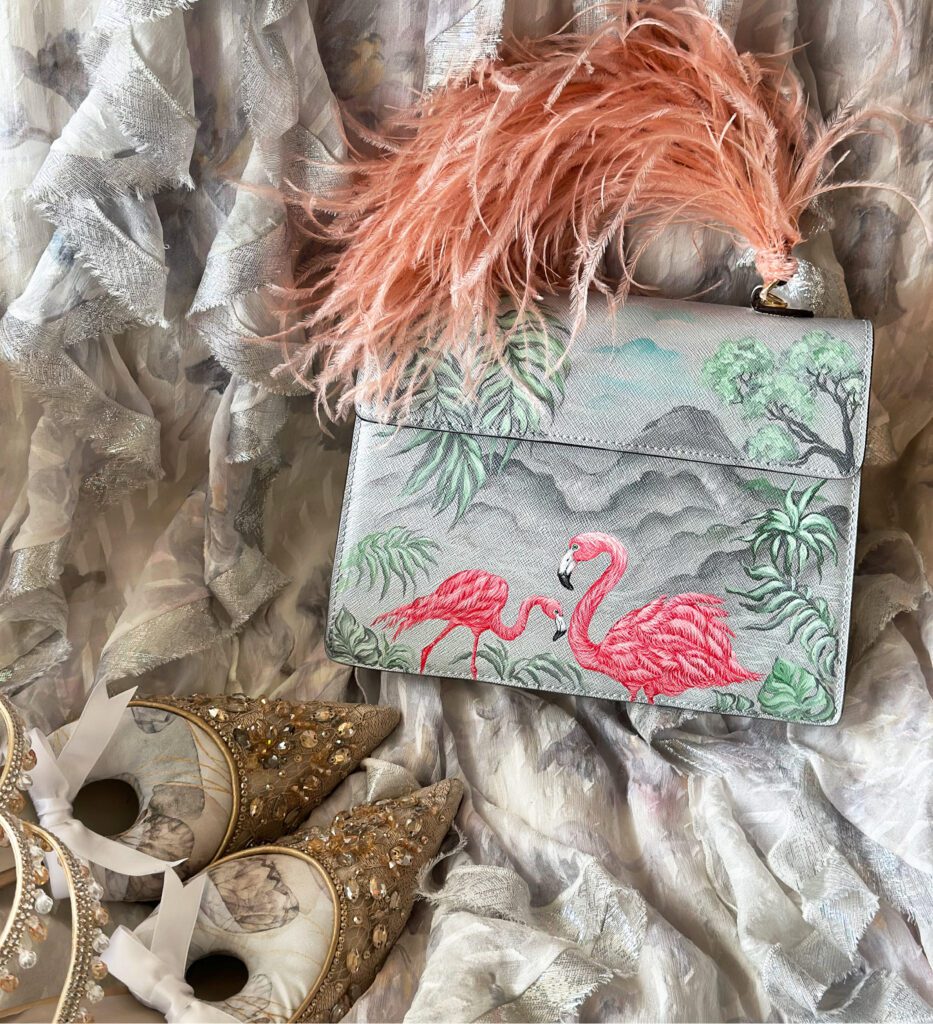 Oksana Sakal—a Ukraine-born New Yorker—is the visionary behind Sakal Palm Beach. She hand paints each and every bag,  incorporating scenes of nature, architecture, and art. One of her biggest inspirations is Chinoiserie, a form of decorative art that emulates Chinese motifs. "The world of Chinoiserie to me is a sanctuary of beauty and magic," explains Oksana. "I immerse myself into this magic and let my hand and the brush lead the way."
Sakal Palm Beach – Signature Handbags
Self Care

Natures Symphony has been an Aromatherapy pioneer in the US for over 38 years.The company was formed by a French medical doctor, William Amzallag, and Geraldine Whidden in 1982.
Our philosophy has always been to manufacture and sell all natural products using essential oils from wild or organically grown plants to help improve health, beauty and the environment. At Natures Symphony we value quality and search for the finest ingredients worldwide. Our Aromatherapy Specialists at Natures Symphony have formulated many key blends, which have been proven over time.
Natures Symphony – Aromatherapy
Food Finds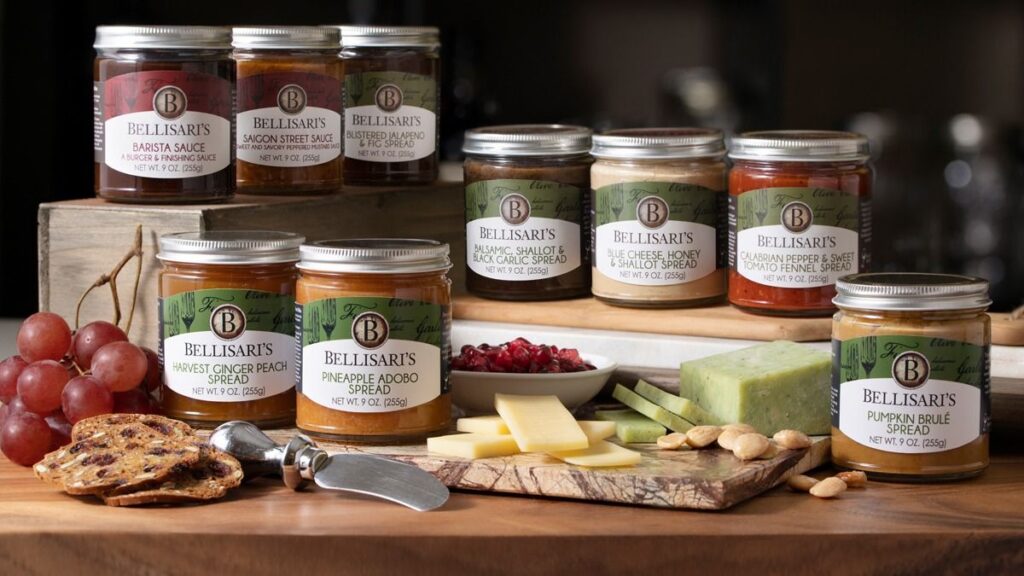 We created Bellisari's with a distinct vision of togetherness. We wanted to create high-quality products our whole family can be proud of. With a few secret ingredients for a unique taste, but with a familiar feeling that takes you back to that kitchen island. Our food wants you to feel surrounded by warmth, stories, delicious smells, memories, and family and friends. – Annette Bellisari (my fabulous sister in law:)
Bellisaris Gourmet Convenience – Spreads & Sauces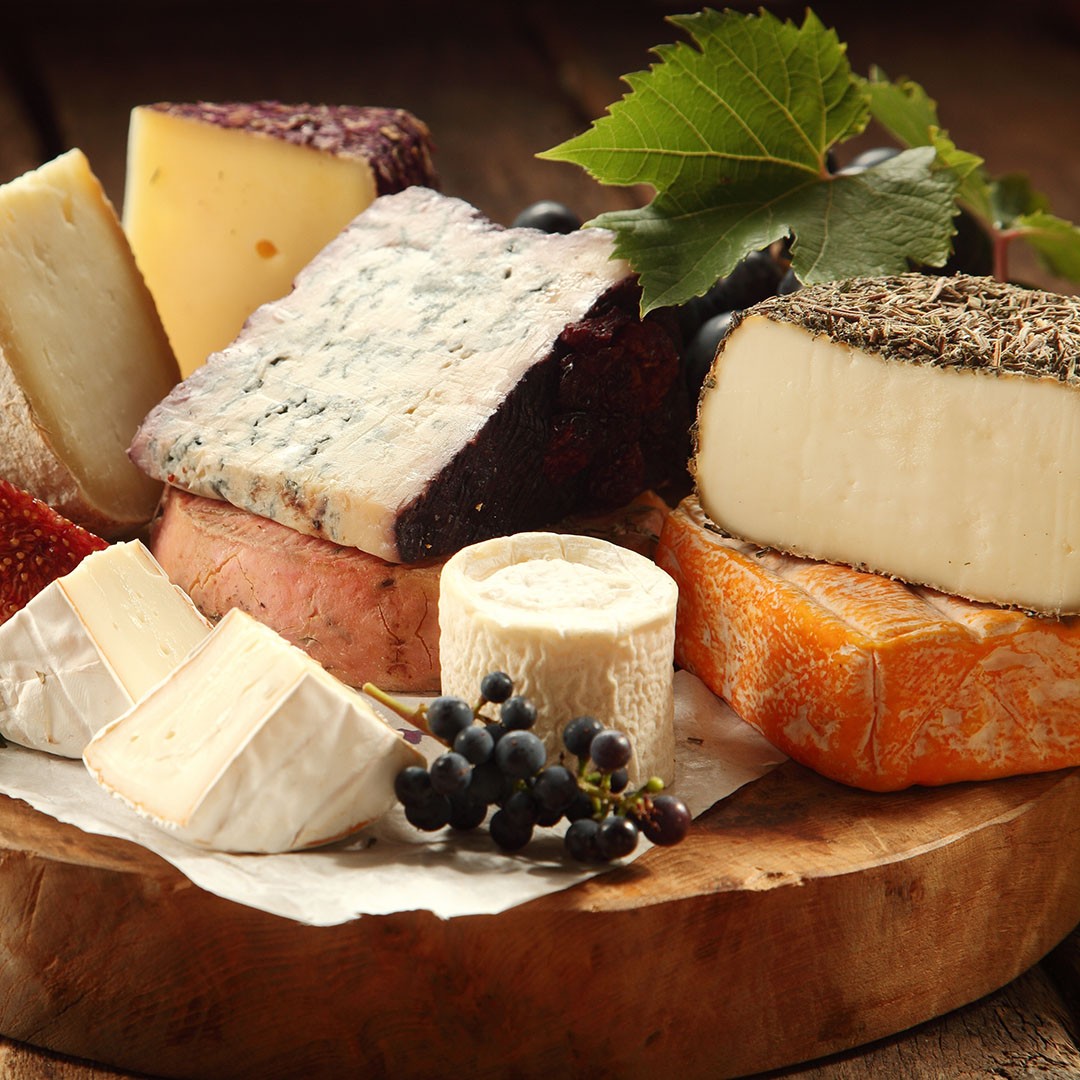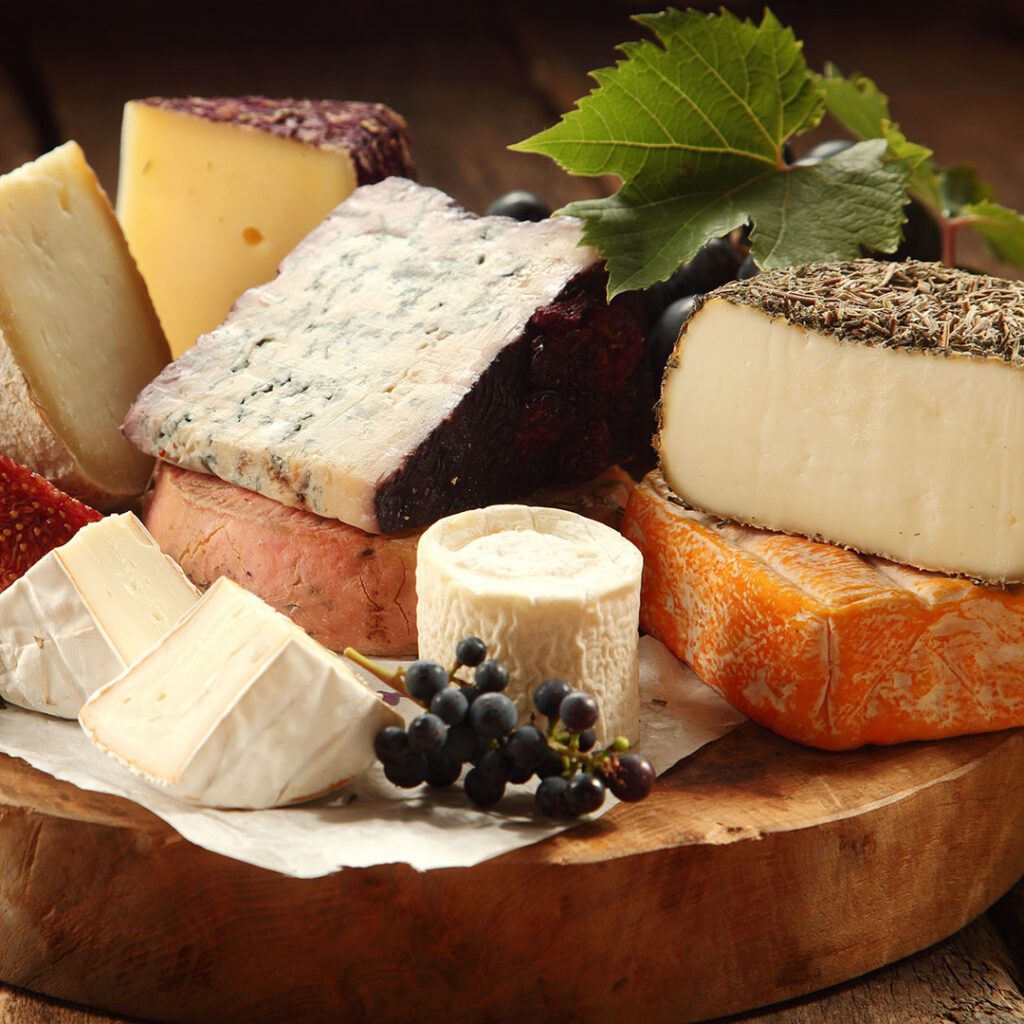 Cathy and I met in 2010 during a cocktail hosted by a famous Foie Gras supplier in Paris. We had both been working in the food industry, myself as a Maître Patissier and Cathy as the Manager at Galeries Lafayette Gourmet Haussman in Paris, for many years. Our common passion for fine French foods blossomed along with our relationship and since then our goal has been to share it with others.
During our first visit to South Florida, we were disappointed to find a lack of authenticity and variety on the market. Not surprisingly as most of the French brands sold in the US are mass-market, compromising quality for price.
Through our newly inaugurated Gourmet Market, we aim to bring you a curated selection of artisan products that do justice to the time-tested French tradition of gastronomy. Bienvenue! – Nicolas & Catherine Vernet
Gourmet Market Boca – French Specialties
Online Gifts For The Mom In Your Life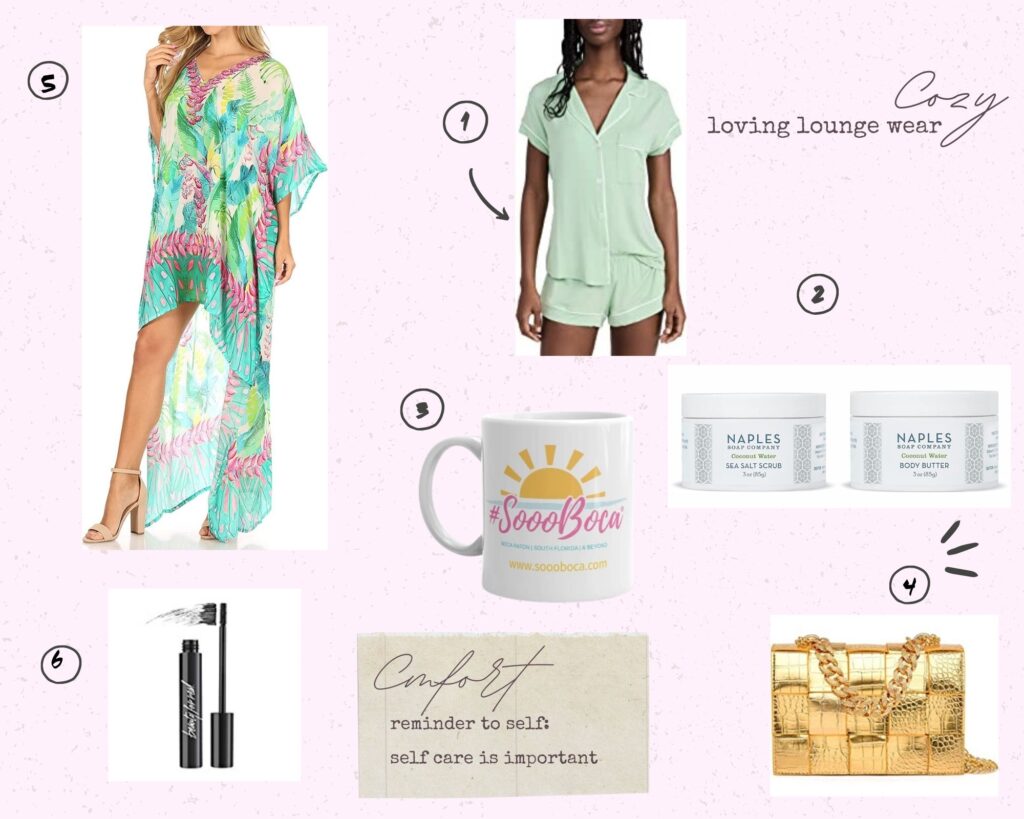 1. Eberjey Gisele Classic Women's Pajama Set | Short Sleeve Button Down Shirt w Front Pocket, Shorts w Elastic Waist
2. Naples Soap Company Sea Salt Scrub & Body Butter Combo Pack – Natural Skincare Gift Set Includes Exfoliating Body Scrub & Rich Cocoa and Shea Body Butter – Coconut Water, Set of 2, Travel Size 3oz Jars
4. Vegan Leather, Imported, Trendy Classic Designer Handbag Purse: Fashionable Woven design and crocodile texture. Unique Y2K fashion style. With Thick acrylic Chains. Can be used as shoulder bag or crossbody bag.
5. Sakkas Laisson Flowy Hi Low Caftan Rhinestone Boxy V Neck Dress Top Cover/Up
6. Beauty for Real Hi-Def Mascara, Just Black – Defining & Volumizing Lash Definer, Curls Lashes – Humidity & Smudge Proof – Micro Brush Ensures Versatile Application – 0.31 fl oz
Love Pink! Sooo Do We!
Raffia Earrings Boho Rattan Ball Earrings for Women Handmade Rattan Dangle Drop Earrings Summer Beach Long Earrings Holiday Accessory Gifts
Lilly For The Win!
Lilly Pulitzer 30 Oz Insulated Tumbler with Lid, Large Stainless Steel Travel Cup, Double Wall Metal Tumbler, Seaing Things
Mother's Day Brunch
The Addison of Boca Raton – One of the most beautiful locations in Boca Raton!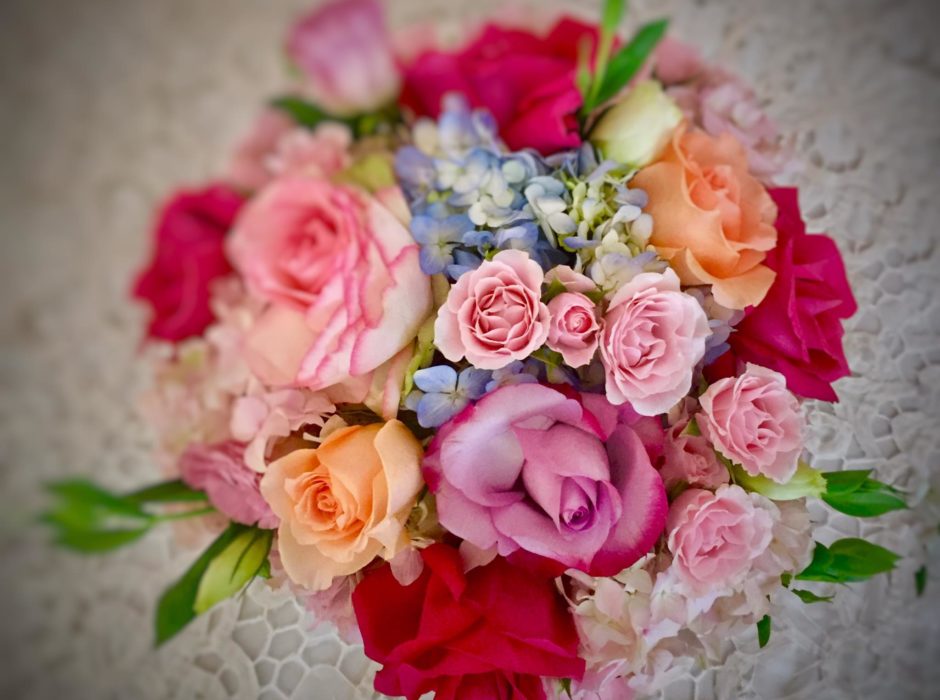 Join us for Mother's Day Brunch at the Addison – a very special dining experience featuring our Five Star Diamond awarded cuisine, unlimited bubbles, bloody marys, and wine, live entertainment, and kids activities. Adults are $150++ per person, children 12 and under are $85++ per person, and children 3 and under are complimentary. Outside courtyard seating is available and reservations start at 11:00 AM. This event is expected to sell-out quickly. RSVP by calling us at (561) 372-0568.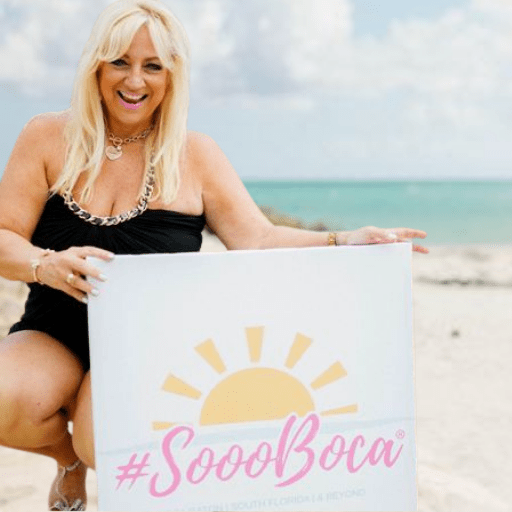 About Michele Bellisari
Michele Bellisari is the founder of #SoooBoca® Lifestyle & Media based in Boca Raton and a Realtor with Real Broker. If you are thinking of buying or selling real estate in Boca Raton and any of the surrounding cities let her help you out! Thinking of purchasing a vacation home? Michele blogs, vlogs, posts and shares all things Boca Raton, South Florida & Beyond from events, people, food, travel, home decor, fashion, beauty and real estate! You can find more at www.soooboca.com and on all the socials @soooboca. Information in this post should be verified with your accountant, attorney and or financial planner as well as the state of Florida. Information in posts should be verified independently. Information deemed reliable, not guaranteed.
How Can I Help You Buy or Sell A Property?
Click to Get Your Home Valuation