Have you discovered South Inlet Beach in Boca Raton? It is gorgeous, one of our personal faves, a little quiet and somewhat private and there is sooo much to see! We love to watch the boats coming in and out of the inlet, the people walking out on the jetty, the sea life as you walk along the beach, collecting seashells and of course people fishing along the inlet. This jewel of a beach is located at 1100 S. Ocean Boulevard, Boca Raton, Florida just south of Camino Real on A1A. PS…want to know the current Boca Raton beach conditions are? Just call 561-629-8775. There are always different events and activities happening at the beaches in Boca Raton so buzz by our calendar page.
(Quick update as of 9/8/18: The Camino Real Bridge is under renovation as of this post so Palmetto Park Bridge, Spanish River Bridge to the north or Hillsboro Blvd Bridge in Deerfield Beach are open check with the City of Boca Raton for future bridge updates)
We love to run over with a big beach blanket, our Lilly Pulitzer for Target towels, our cheap beach chairs, some cold beverages and have a simple lunch and some snacks and take a break from the worries of the day. Did you know there are picnic areas, grills, a playground and the historic pavilion area that you can rent (where we have had many a party). We are sooo lucky to have miles and miles of beach in Boca Raton to choose from so you should take the time to buzz by our southernmost public beach in Boca Raton.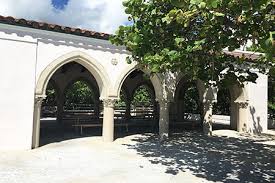 ESHLEMAN PAVILION HISTORY
Historically known as the Porte Cochere, this architectural remnant from the 1930s once stood at the Cabana Club's western entrance, at the center of a structure that provided covering for vehicles discharging passengers. In 1981, the Porte Cochere was moved one-third of a mile north from its original location to South Inlet Park. It was placed on Palm Beach County's Registry of Historic Places on November 17, 1997 and eventually renamed Eshleman Pavilion in honor of Dennis Eshleman, former Director of the Palm Beach County Parks and Recreation Department. (Courtesy PalmBeach.org)
Our family has had a few memorable birthday parties right at this beautiful and historic pavilion at South Inlet Beach and you too can coordinate gatherings and events. For deets on this fabulous "county" park on the beach in the city of Boca Raton (yes you read that correctly) just click here for to contact the county.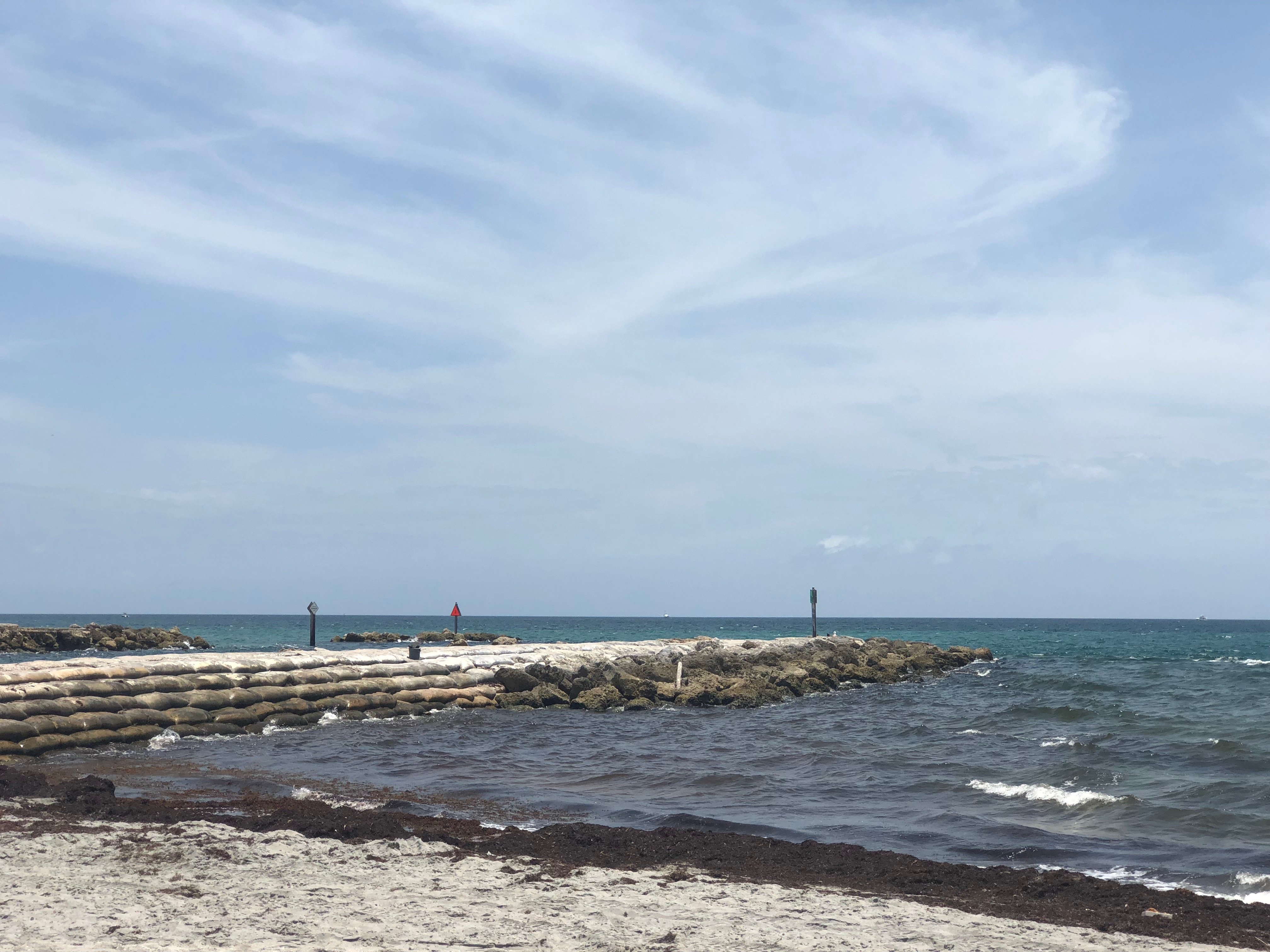 FYI: ​Boca Raton Beach Parking – there are parking meters at our beaches and typically some shady spots to choose from.
Parking Fee at South Inlet Park
Automated parking payment process (kiosks)
Cars- $3 per hour (weekdays), $4 per hour (weekends & holidays)
Buses- $7 per hour (weekdays), $9 per hour (weekends & holidays)
By the way here is a little tip if you want to extend your time when you are using any parking meters around Boca Raton:
Keep your receipt with you. Don't put it on the dash as you are not required to do that. Then if you want to extend your time, go to ANY parking meter location in the City. You will be required to enter your parking space number, select the amount of parking time, and make a payment.