#SoooBoca attended The Wedding Showcase at the iconic and historic event venue The Addison build in 1926 by famous architect Addison Mizner in fabulous Downtown Boca. It truly was a brides dream event in a romantic induced setting under the famous Addison banyan trees that are 100+ years old!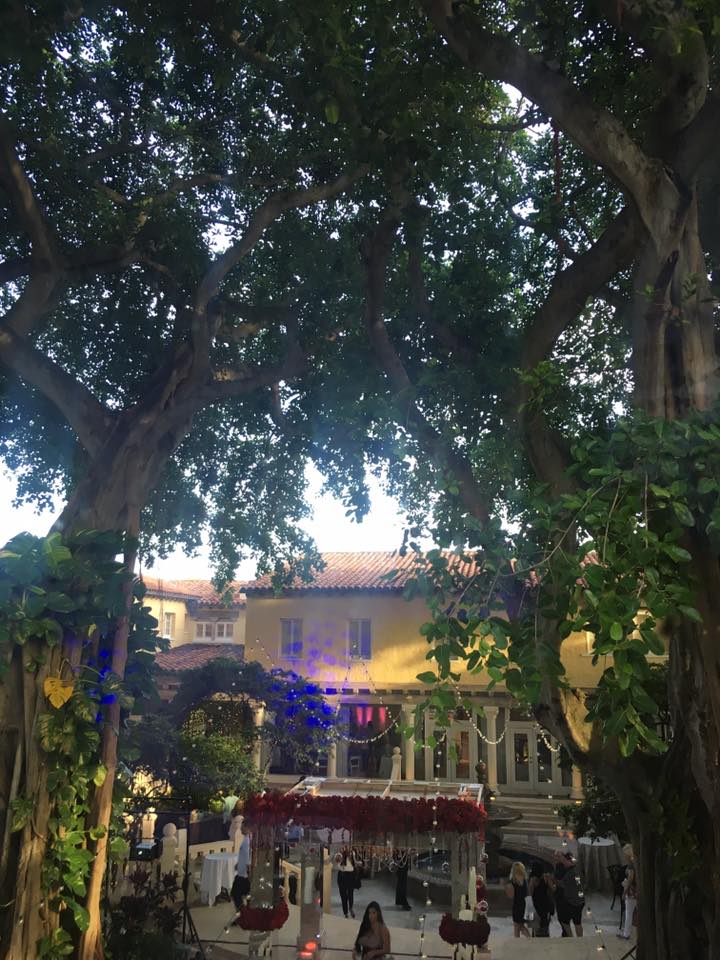 With my sidekick Alle Bellisari of www.hallealessia.com wedding photography in tow we literally traipsed (yes traipsed) from outdoor rooms to indoor gorgeousness enjoying appetizers, special cocktails like the Blackberry Bramble from Oceans 234, a refreshing drink on a typical warm summer evening. We also enjoyed the pineapple and watermelon martinis and the farmers table full of amazing cheeses, meats, breads and veggies in the ball room on the east side of the venue. And yes…there was cake and cupcakes and ice cream and … many sweet treats for one to taste and enjoy!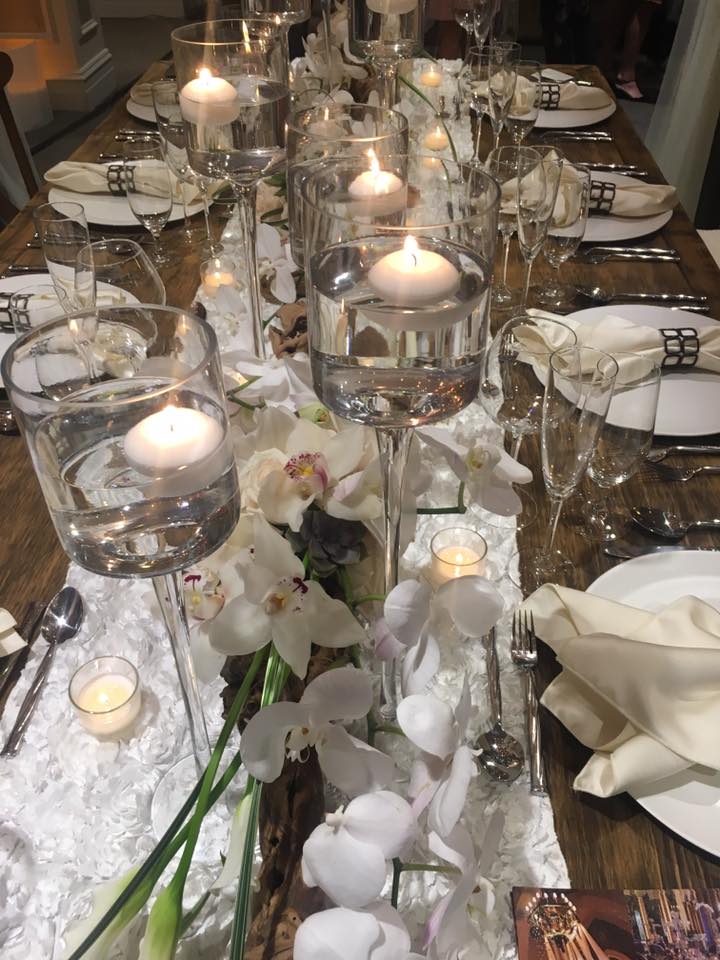 From elegant table settings, to DJ's spinning, makeup and hair experts, to amazing photographers and videographers and of course the famous Bloomingdales Bridal Registry was there too…lets not forget the romantic serenading of violins and harps…musically there was something for every bride…and groom.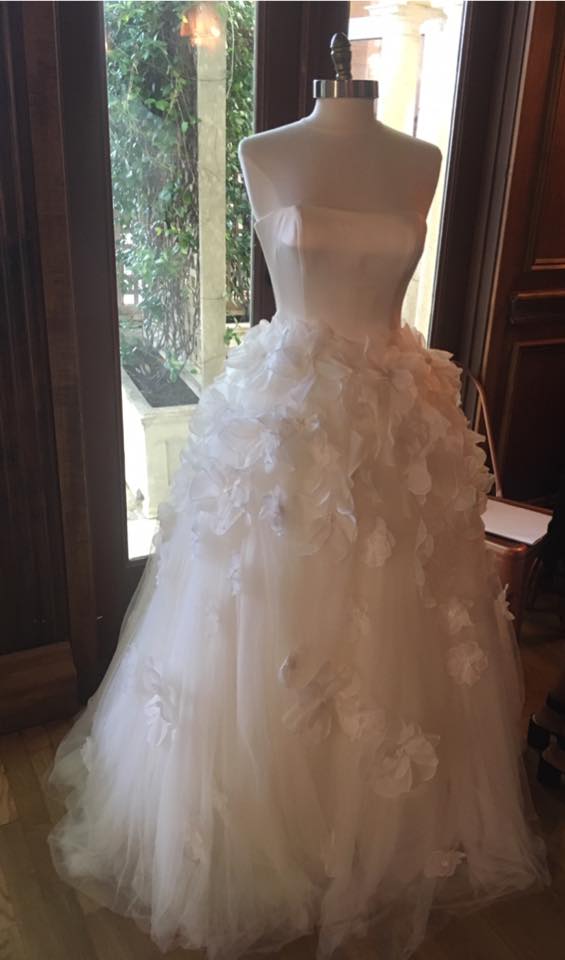 Lets talk about the gowns…oh my…at my wedding I was married in a Princess Diana copy…so you can imagine my delight seeing how the styles have changed and for the better I might add. The lovely models and their very happy demeanor's made these stunning dresses simply come alive…literally floating around the venue…like opalescent bubbles floating through the air.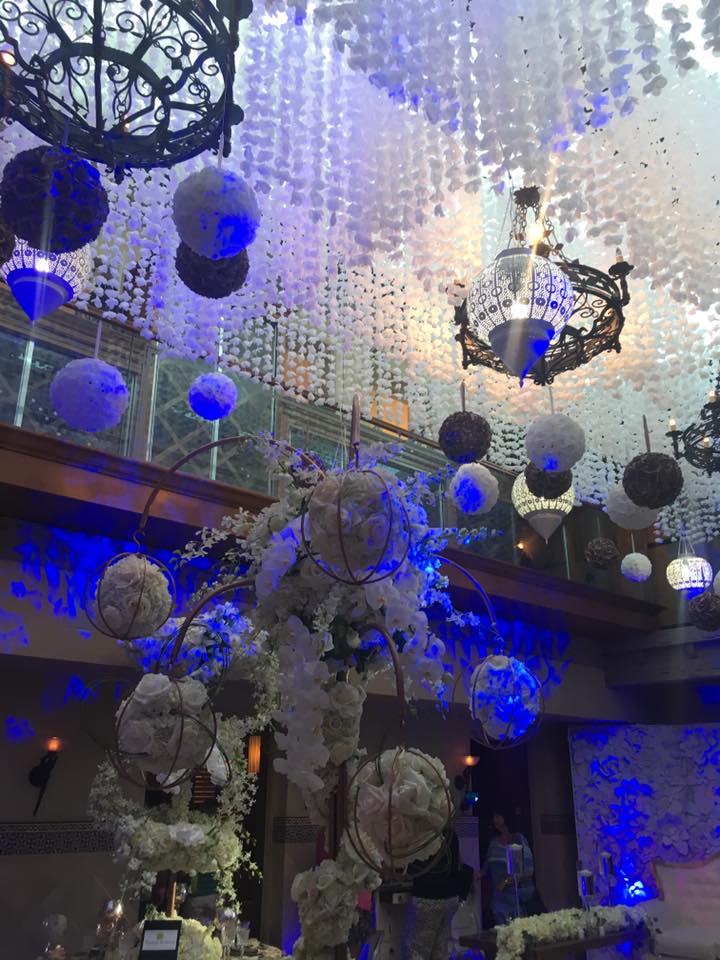 This was my first time attending this beautiful event. It was romantically whimsical…a complete joy to attend… with happy brides to be face-timing their besties and conversing with their moms with some very attentive and patient grooms to be… a lovely evening was had by all in beautiful Boca Raton.
For a list of the vendors that were there you can click on the event invite… click right here...