Sweets and Treats Galore For That Special Valentine
#SoooBoca loves to celebrate love! We especially love to celebrate Valentine's Day and have shared some of our favorite sweets and treats spots with you.
There are so many little gestures you can do to show your love, in fact, according to Fooddive.com, "A survey from the National Confectioners Association found 80% of Americans plan to share chocolate and candy with friends, family and loved ones for Valentine's Day."
In order to help make your Valentine's Day gift giving easier, we are sharing suggestions of where you can purchase some of our favorite sweets this year, candy and cookies.
Disclosure: This post contains Amazon and other retail affiliate links. If you purchase I will earn a small commission from these companies. Shopping through these links helps support my business. As always, all opinions are 100% my own.
Stylin'
data:image/gif;base64,R0lGODlhAQABAAAAACH5BAEKAAEALAAAAAABAAEAAAICTAEAOw==
I love pinks and reds and of course the perfect Tee Shirt for special holidays and occasions! Check out one that I just ordered for myself … can hardly wait to pop this on to celebrate the day of love!
Candy
Truth be told, the mere mention of Valentine's Day makes us think of heart shaped boxes filled with chocolates, exotic truffles and chocolate covered strawberries oh my and shops in #SoooBoca have exactly what we are looking for!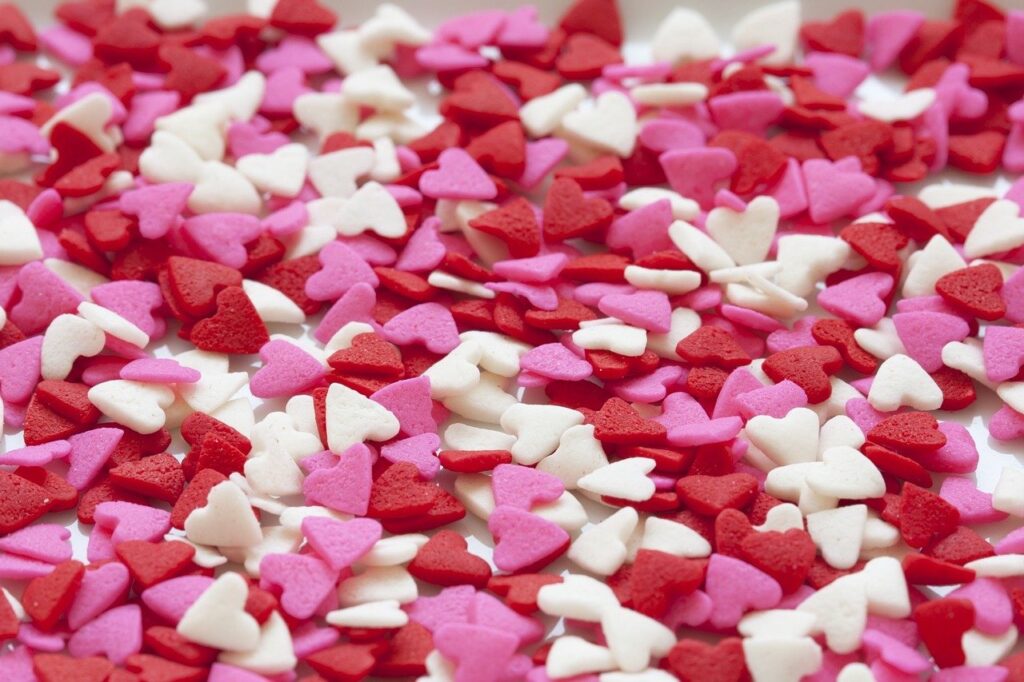 Located in east Boca, this specialty chocolate shop was opened in 1982 by Heinz Robert Goldschneider, a chocolatier trained in Switzerland. This shop offers the most delicious candies including decadent truffles, beautiful gift boxes and even chocolate bark.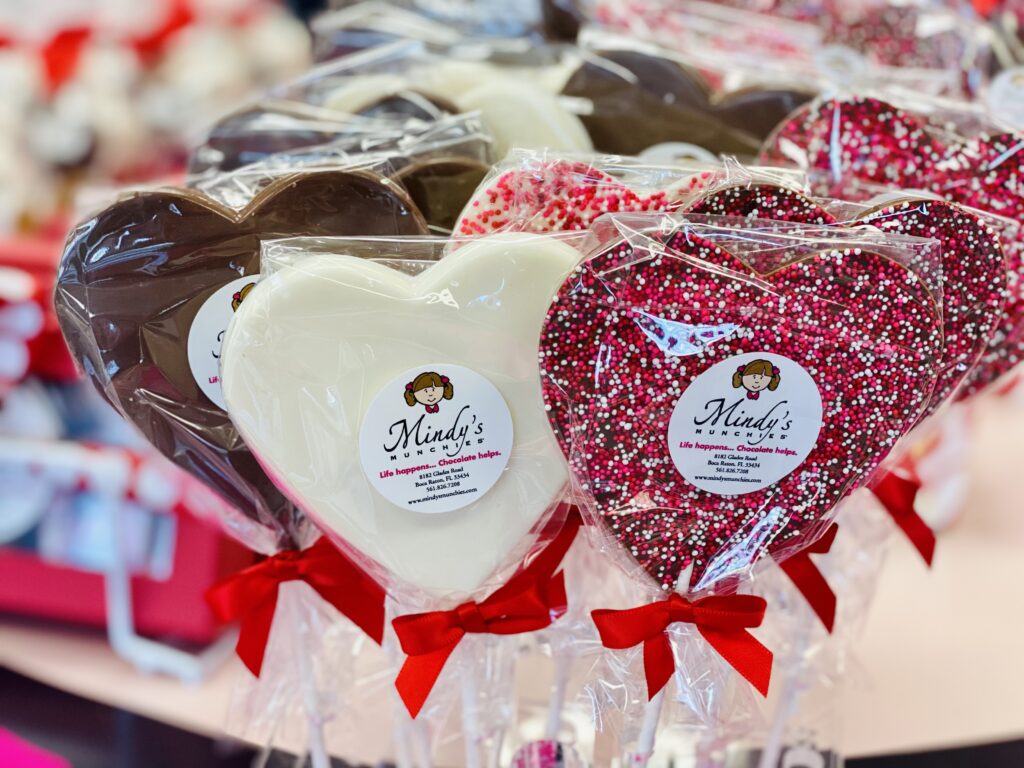 You can get chocolate treats, gift baskets and platters at this delightful shop at Glades and Boca Rio Road! They are now carrying the famous So Sweet It Is (which closed in 2020) "Boca Trash" for all those that are looking for that fabulous fun item!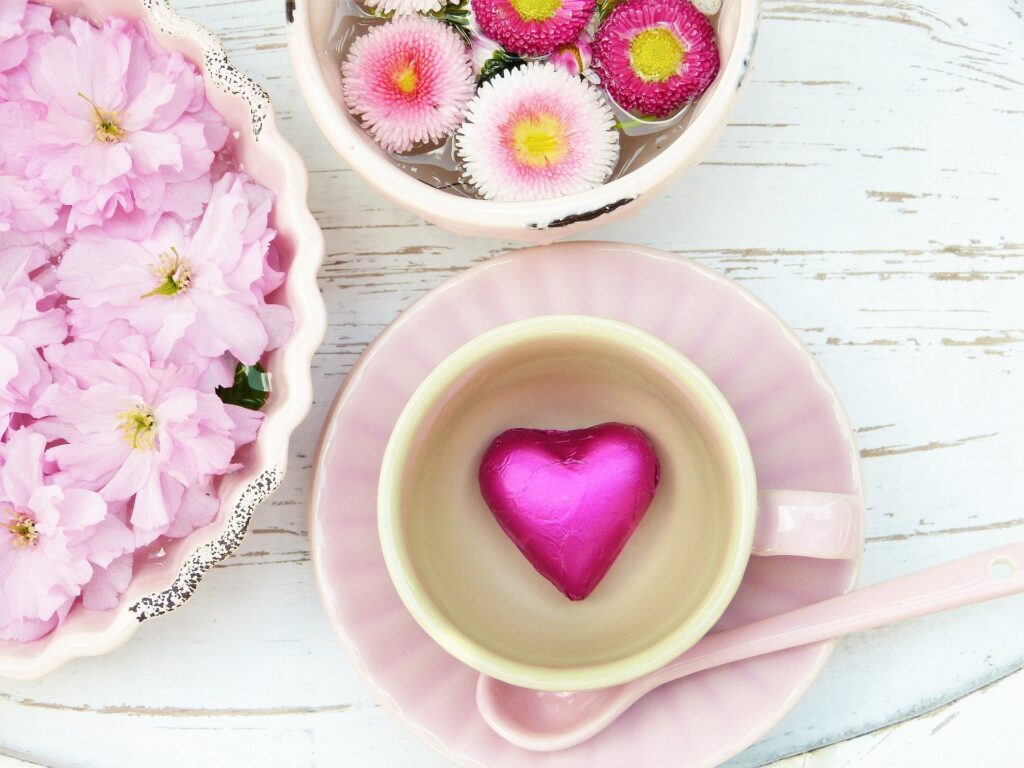 Located throughout South Florida, the location in Boca Center is one of our favorites. This is the perfect place to buy a delicious assortment of candies for Valentine's Day. We have to admit, their chocolate covered pretzels are to die for!!
Laderach, located at Town Center at Boca Raton®: Läderach – chocolatier suisse brings you fresh, artisanal chocolate from Switzerland.
Cookies and Baked Goods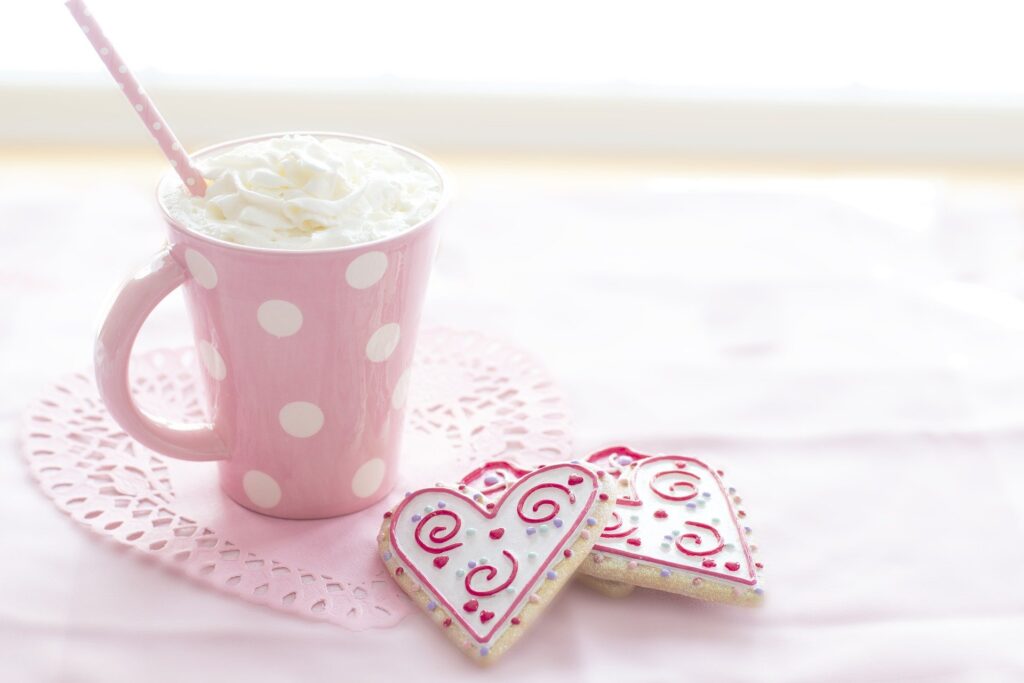 Specialty baked goods are another great way to celebrate the holiday. We LOVE to shop local for Valentines Day!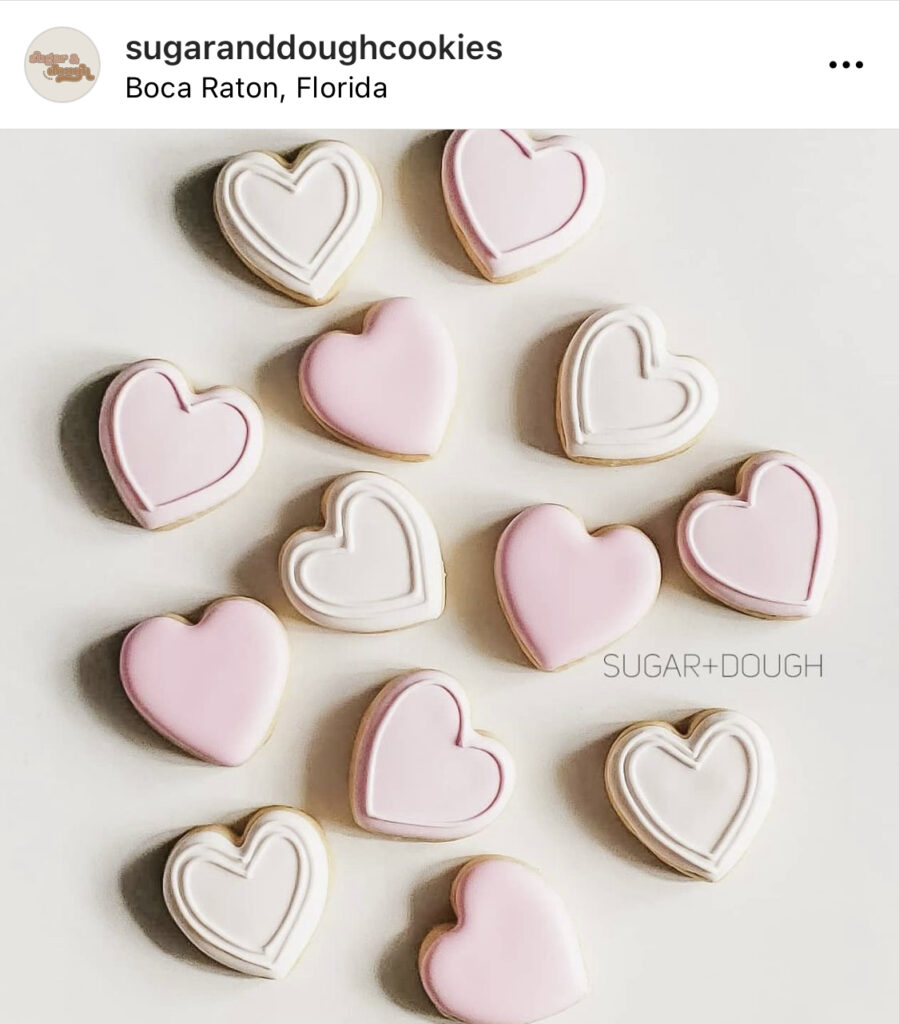 Looking for custom cookies for any event? Check out Sugar + Dough Cookies for all your Valentines (and other special occasion needs).
Welcome to the magic of Sloan's…where fantasy becomes reality! It all started with their first location in West Palm Beach, Florida in 1999. Their goal was to create an ice cream utopia for the young and young at heart. We love Sloans and they have locations all throughout South Florida, California and Nevada!
Right in the heart of Downtown Boca this popular shop has cookies that are simply delish and they also deliver!
Cake pops are all the rage and we love them! They are magical, pretty and the perfect gift for Valentines Day! You can order a variety of lovely treats including Valentines Day Party Cake Pops to help you celebrate this special day!
So there you have it my sweet treat junkies! Plenty of suggestions to share something sugary and full of love for your favorite Valentine this year!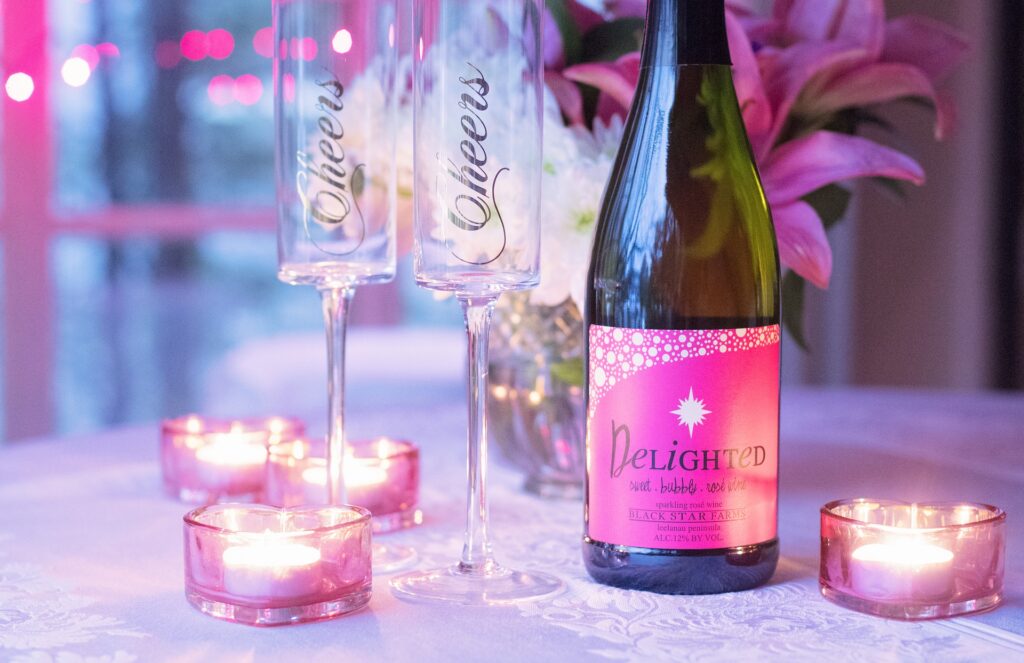 Valentines Day Dining
There are sooo many South Florida restaurants to choose from, that have lovely specials and prix fixed menus that we have included the Open Table link for you, so that you can conduct a search for every type of restaurant and food experience to enjoy from the Palm Beaches to the Florida Keys!
You can also check out my list of Downtown Boca Restaurants that may have some specials happening! Some of our local faves include New York Prime, Trattoria Romana , AmarDelray, Oceans234 and so many great restaurants, so make your Valentines Day reservations sooner than later!
Be Mine, Valentine – Valentine's Day at the Addison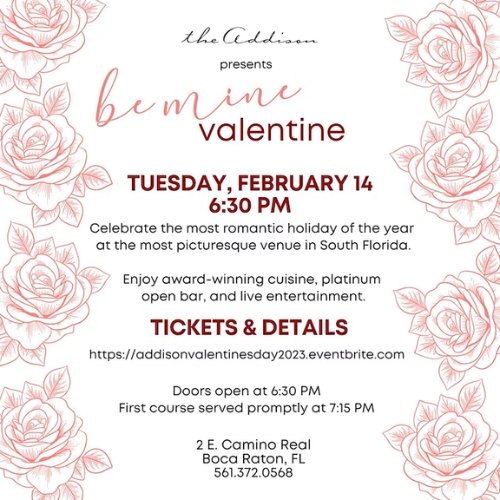 Celebrate Valentine's Day at the most romantic venue in South Florida with an Addison Signature Valentine's Day Dinner.
Your picturesque evening will begin upon arrival at 6:30 PM with butler-passed hors d'oeuvres and full open bar. Dinner service begins promptly at 7:15 PM
Tickets include:
?Gourmet Cheese Display
?Butler-Passed Hors D 'Oeuvres
?Four-Course Five Star Diamond Award-Winning Menu
?Full Open Bar including Champagne
?Live Entertainment
?Cupid's Flower Shop Favor
?Photo Booth with Keepsake Photo by Munoz Photography
?Valet Parking
Tickets are $295 per person (inclusive of Eventbrite fees, tax and gratuity) and must be pre-purchased. If you're interested in a table of 8 or 10, or are purchasing tickets for a large group in separate transactions please call us direct at (561) 372-0568 to ensure your entire party sits together.
This is a rain or shine event! In case of inclement weather, indoor seating will be available for outdoor dining reservations.

Schedule a Photoshoot With Halle Alessia Photography
Halle Alessia of Halle Alessia Photography does beautifully artistic photography that embrace romance and love! If you want to capture your romantic side you can reach out to Halle on her Instagram or on her website!
Valentines Day On The Cheap
Don't forget that just the simple gesture of taking a walk, going to the beach or park or taking a local daycation are great ways to celebrate love and companionship on Valentines Day!
We live smack in the middle of sooo many cities, so take a ride to the Florida Keys, Palm Beach or Jupiter!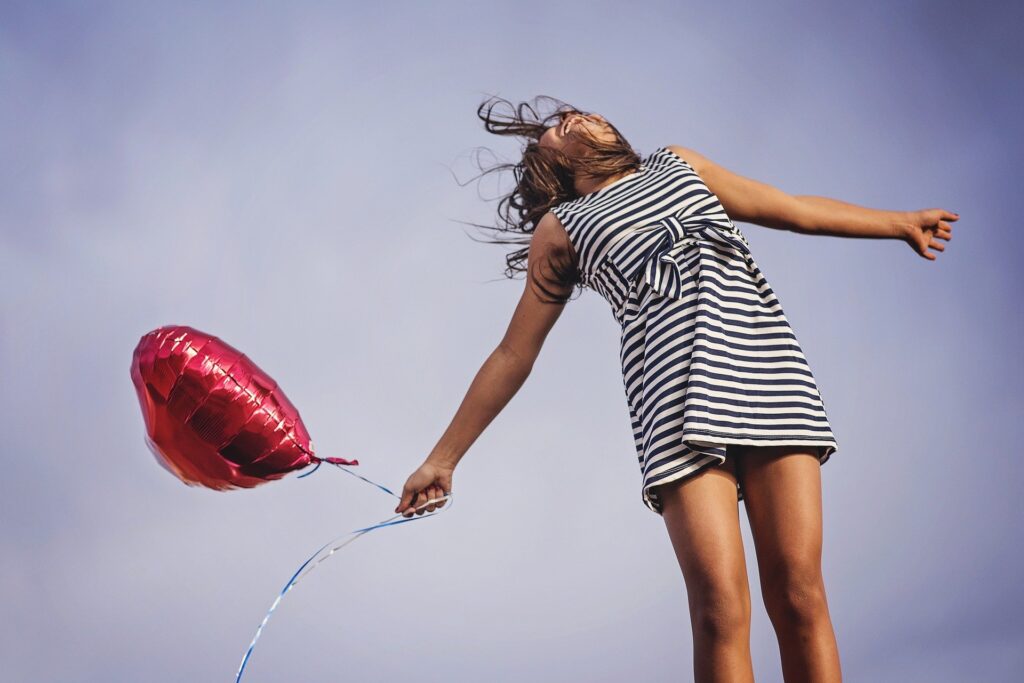 Galentines Day Events
Are you thinking of hosting a fun Galantine's Day event? Check out some local ladies that are amazing entrepreneurs on Valentines Day and beyond! Here are some ideas for you from Greetings Island to plan a fun Valentine's event! Start planning today for a fun time with all your gal pals!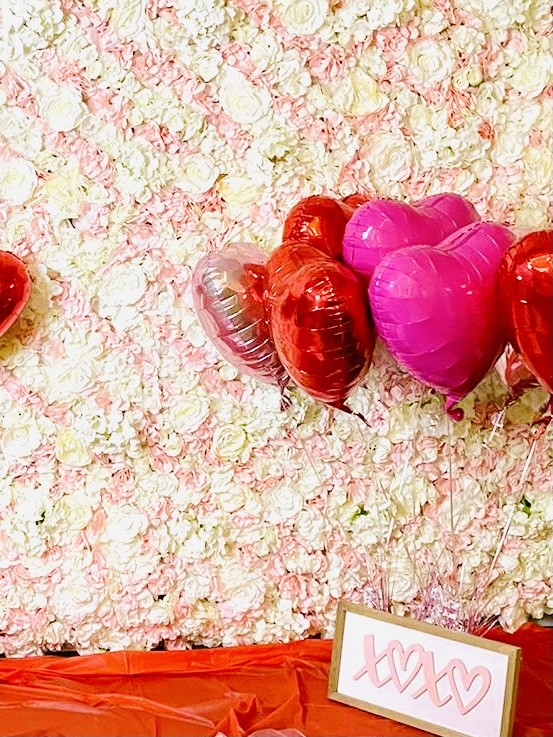 If you want to deck out your home for a special dinner or your own Galantine's Day event you have to check out the fabulous Lady Ashley Party Planning right here in Boca Raton!
Valentines Day Items and Decorations
Now if you all know me at all, I have a passion for repurposing, sooo you can hit your local thrift stores for gently used and "loved" Valentines Day decorations, accessories and decor!
If you want to purchase some personalized items hit up Bliss Monogramming in Downtown Boca … we love their wares!
And if you love outdoor decor, check out these fun items to make a Valentine's Day splash in your neighborhood!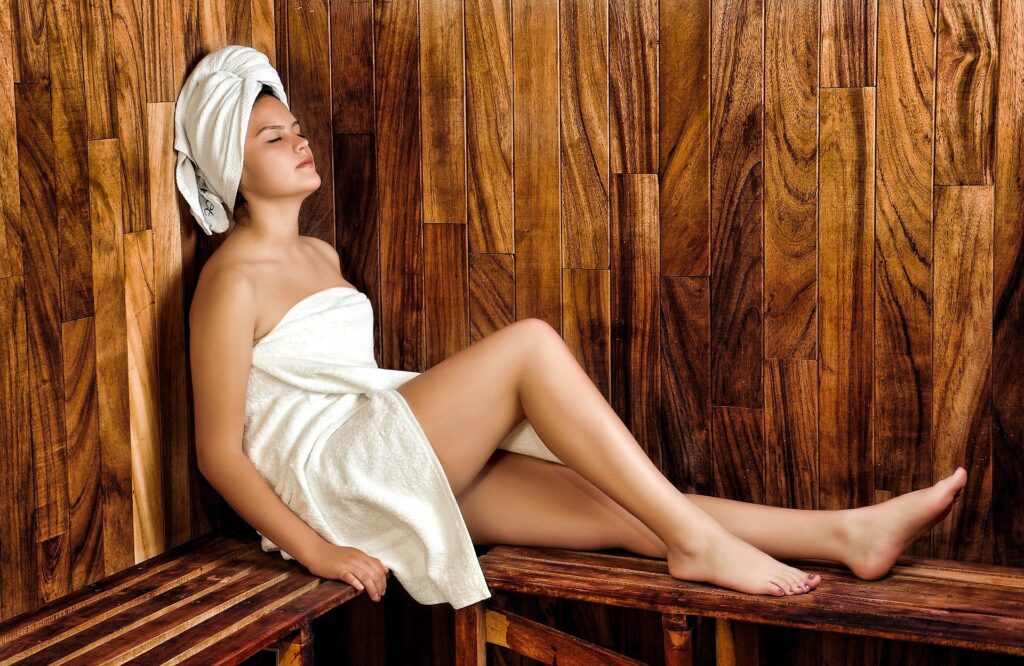 Book a South Florida Spa Day
Check out our big list of spas in Boca Raton and the Palm Beaches! Got a fave you can't live without? We want to be in the "know".
No Matter What
I hope you take time to enjoy the day of love and do something sweet, kind and lovely for just you! xo
data:image/gif;base64,R0lGODlhAQABAAAAACH5BAEKAAEALAAAAAABAAEAAAICTAEAOw==
About Michele Bellisari
Michele Bellisari is the founder of #SoooBoca® Lifestyle & Media based in Boca Raton and a Realtor with Real Broker. If you are thinking of buying or selling real estate in Boca Raton and any of the surrounding cities let her help you out! Thinking of purchasing a vacation home? Michele blogs, vlogs, posts and shares all things Boca Raton, South Florida & Beyond from events, people, food, travel, home decor, fashion, beauty and real estate! You can find more at www.soooboca.com and on all the socials @soooboca. Information in this post should be verified with your accountant, attorney and or financial planner as well as the state of Florida. Information in posts should be verified independently. Information deemed reliable, not guaranteed.
How Can I Help You Buy or Sell A Property?
Click to Get Your Home Valuation
Palm Beach County Neighborhood Snapshots