Since coming to Boca in 1978 (my father brought the infamous Waterboggan Waterslide to Lighthouse Point during that time) we have enjoyed all that Boca has to offer. Amazing beaches, shopping, restaurants, schools, friendships, charitable organizations, business and lifestyle!
Downtown Boca is a 344-acre, pedestrian-friendly district of shops, businesses, restaurants and living spaces. It was here that famed 1920's architect Addison Mizner established his signature Spanish-Mediterranean style. The magnificent Mizner Park, one of the earliest successful mixed-use developments in the United States, was named after the famous architect, known for traveling between Boca and Palm Beach with his mischievous pet monkey, Jonnie Brown.
WHAT SETS OUR DOWNTOWN APART?
•Downtown Boca received not one, but 2! International Downtown Association (IDA) Merit Awards for our annual Brazilian Beat Festival and our Pedestrian Promenade and Sanborn Square Arches
•The American Planning Association named Plaza Real one of its Top 10 Great Public Spaces in the US
•Movoto called Boca Raton one of the Top Five Best Dressed Small Cities (number two, to be precise)
•The League of American Bicyclists recognized us among just 11 other cities in Florida as one of the great Bicycle Friendly Communities
We're home to a full menu of annual festivals, from the weeklong Festival of the Arts in the spring to the spicy, sensual Brazilian Beat each fall. More than a dozen cultural attractions and art galleries call Downtown Boca home, including the Boca Raton Historical Society & Museum, the Boca Museum of Art, and Mizner Park Amphitheater.
With an ongoing commitment to beautiful aesthetics, promising business opportunities, and pedestrian-friendly initiatives, it's easy to see why we are Boca's beauty spot. Downtown Boca, come early and stay late.
Check out the Downtown Boca Events that are happening weekly, monthly and annually!
Keep following here for updates on the Downtown Boca Buzz …Like the restaurant announcements of Louie Bossi's Ristorante Bar Pizzeria coming to our Downtown along with Juniors Restaurant.
We have the iconic The Mandarin Oriental Hotel and Residences opening later in 2016 with 164 hotel rooms and suites, 100 condominiums connected by a skybridge, rooftop restaurant with outdoor terrace and bar (that for sure will be a hot spot), a rooftop pool, a spa, a lobby lounge, a cake shop and a club lounge. It also will have a 4,500-square-foot ballroom and several smaller conference rooms.
The Hyatt Place Boca Raton is at the corner of Palmetto and US1 and has 200 rooms, will include an 8,000 square foot restaurant, as well as 4,000 square feet of space designated for meetings and conferences.
Keep following the Buzz to see updates on local and Downtown Boca happenings!
So much going on in Downtown Boca and Boca Raton…if you currently own property click on this link to get your FREE report on Your Own Home's Value! Go ahead…click:)
WHAT IS YOUR BOCA RATON HOME WORTH NOW??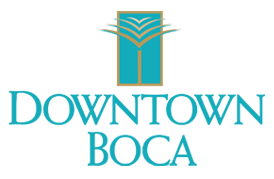 Want even MORE information? Click HERE to contact me today!