Enhance Patio Entertaining and Boost Home Value
As a Realtor in Boca Raton, you understand the allure of South Florida's patio living lifestyle. Everyone loves a entertaining on the patio, having barbeques in the backyard and of course pool parties are always in style…oh cabana boy!
I thought I would share a few thoughts on outdoor spaces whether you are in your forever home or thinking it is time to make a move.
Let this serve a reminder that not only is it important to stage the inside of your home if you are planning on selling but it is equally important to create an outdoor oasis that a potential buyer will go bananas over!
In this sunny paradise, where outdoor activities are a year-round affair, homeowners are embracing the idea of turning their outdoor spaces into extensions of their homes.
It's no longer just about having a backyard; it's about creating an oasis for entertaining, relaxation, and play.
Disclosure: This post contains Amazon and other retail affiliate links. If you purchase I will earn a small commission from these companies. Shopping through these links helps support my business. As always, all opinions are 100% my own.
What Home Buyers Want
Home buyers in Boca Raton and throughout South Florida are placing increased importance on outdoor spaces when searching for their dream homes.
They envision a seamless flow between indoor and outdoor living, where they can bask in the glorious weather, host unforgettable gatherings, and find solace in the serenity of their own private retreats.
The patio has become a focal point for homeowners, a canvas upon which they can unleash their creativity and create an environment that reflects their unique lifestyle.
It's not just about having a few chairs and a table; it's about designing an outdoor sanctuary that rivals the comfort and beauty of the interior. From stylish patio furniture to captivating decor, every element is carefully chosen to transform the space into a haven of relaxation and entertainment.
Florida Lifestyle
Imagine a tranquil lounge area with plush seating, where family and friends gather to share laughter and conversation under the stars. Envision an outdoor dining area where delicious meals are savored amidst the gentle breeze.
Picture a fire pit surrounded by cozy seating, creating a cozy ambiance for cozy evenings. In South Florida, the possibilities are endless when it comes to crafting an outdoor space that fulfills every desire.
As the summer season blooms, it's the perfect time to transform your patio into a captivating outdoor oasis.
Whether you're entertaining guests or seeking solace in nature, keeping up with the latest trends can help you create a stylish and functional patio space.
In this blog post, we'll explore the top patio trends of 2023, with a specific focus on patio furniture ideas that will elevate your outdoor living experience.
To get your started with some ideas you can peruse through the next few sections to inspire you and the patio space or spaces you have! And just a little reminder, don't ignore your front porch and front yard while you design your backyard space!
Sustainable Materials
Environmental consciousness is a growing concern, and it has made its way into the realm of patio furniture. Embrace sustainability by choosing patio furniture crafted from recycled materials, such as recycled plastic or reclaimed wood.
These eco-friendly options not only reduce environmental impact but also offer durability and versatility, making them a long-lasting addition to your patio.
Minimalistic Designs
Clean lines, sleek finishes, and minimalist designs are gaining popularity in patio furniture trends. Opt for furniture pieces with a minimalist aesthetic that seamlessly blend into the natural surroundings.
Minimalistic furniture not only creates a visually appealing patio but also allows the focus to remain on the beauty of your outdoor space.
Outdoor Lounge Areas
Transform your patio into a cozy outdoor lounge area, perfect for relaxation and socializing. Large, comfortable seating options like sectional sofas or deep-seated lounge chairs with plush cushions are ideal for creating a welcoming and luxurious atmosphere
. Integrate outdoor rugs and side tables to complete the lounge vibe, providing functionality and style.
Multifunctional Pieces
Make the most of your patio space with multifunctional furniture that serves multiple purposes. Look for convertible tables that can be used as both coffee tables and dining tables, or ottomans with hidden storage compartments. These versatile pieces maximize functionality and enable you to adapt your patio to different occasions.
Bold Colors and Patterns
Add a splash of vibrancy and personality to your patio with bold colors and eye-catching patterns. Consider incorporating brightly colored cushions, pillows, or umbrellas to create focal points and bring life to your outdoor area.
Experiment with patterns such as geometric designs or tropical prints, making your patio a true reflection of your style.
Outdoor Dining Delights
Create an enchanting ambiance for alfresco dining by incorporating an outdoor dining set into your patio design.
Choose durable materials like wrought iron, teak, or aluminum that can withstand various weather conditions.
Enhance the atmosphere with soft outdoor lighting, such as string lights or lanterns, and create memorable dining experiences under the stars.
Fire Pits and Outdoor Heating
Extend the usability of your patio beyond the summer months with the addition of a fire pit or outdoor heating solution.
Fire pits not only provide warmth on cool evenings but also create a cozy gathering space for friends and family.
Explore different styles, such as fire tables or built-in fire pits, and ensure compliance with local fire safety regulations.
Fabulous Finds Thru Thrift and Consignment Stores
Creating an outdoor oasis doesn't have to break the bank. One clever strategy gaining popularity is the utilization of thrift and consignment stores for outdoor furniture and aesthetics.
These hidden gems offer a treasure trove of unique and affordable pieces that can elevate your patio's style.
From vintage patio furniture with timeless charm to eclectic decor items that add personality, thrift and consignment stores provide an opportunity to find hidden gems and create a one-of-a-kind outdoor space.
By exploring these budget-friendly options, you can not only achieve a stunning patio but also embrace sustainability by giving new life to pre-loved items. It's a win-win situation, allowing you to unleash your creativity while staying within budget and supporting the local community.
Enjoying Your Patio Year After Year
With these top patio trends and furniture ideas for 2023 or frankly any year, you can elevate your outdoor space into a captivating retreat that reflects your personal style while embracing the beauty of nature.
Remember to choose sustainable materials, prioritize functionality, and experiment with colors and patterns to create a patio that you'll enjoy for years to come. So, step outside and embrace the outdoors with a patio that offers both comfort and style.
Local Stores To Check Out
Sklar Furnishings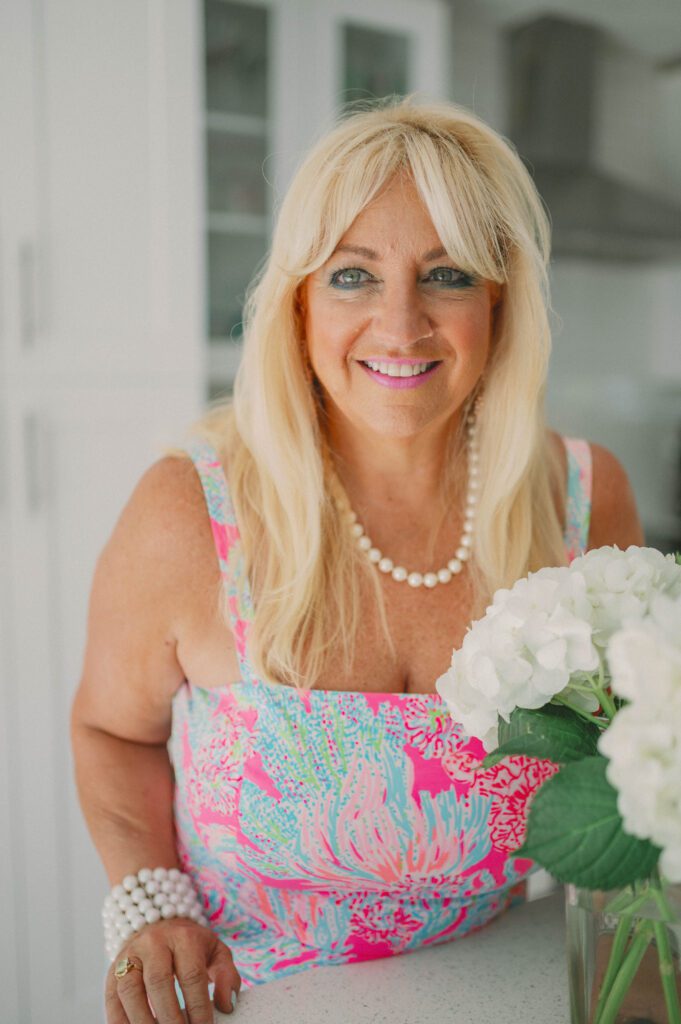 About Michele Bellisari
Michele Bellisari is the founder of #SoooBoca® Lifestyle & Media based in Boca Raton and a Realtor with Real Broker. If you are thinking of buying or selling real estate in Boca Raton and any of the surrounding cities let her help you out!
Thinking of purchasing a vacation home? Michele blogs, vlogs, posts and shares all things Boca Raton, South Florida & Beyond from events, people, food, travel, home decor, fashion, beauty and real estate! You can find more at www.soooboca.com and on all the socials @soooboca.
Information in this post should be verified with your accountant, attorney and or financial planner as well as the state of Florida. Information in posts should be verified independently. Information deemed reliable, not guaranteed.
How Can I Help You Buy or Sell A Property?
Click to Get Your Home Valuation
Palm Beach County Neighborhood Snapshots
🏡Free Guide: How to Sell Your House in a Changing Market!
Feeling paralyzed by the ever-changing housing market? No matter what uncertainties are at hand, you can still sell your home at a great price. Discover all the steps to set yourself up for home-selling success!
Click to get this FREE guide now! 🎯