Boca Raton's Only Five-Star Labor and Delivery Unit
Having a baby is a life-changing event. And, while you are likely beyond excited to meet the newest member of your family, you may also be apprehensive about the birthing process. I know I was.
Recognizing that many women feel this way, the awesome administrative and medical team at West Boca Medical Center's Boca Center for Women's Care has developed the best family centered maternity unit in Boca Raton. In addition to providing top-notch medical services, they also cater to the emotional aspect of having a baby.
West Boca Medical Center recently had a groundbreaking ceremony for their new Boca Center for Women's Care. The renovation is under way and all of the maternity rooms will be updated by end of the year.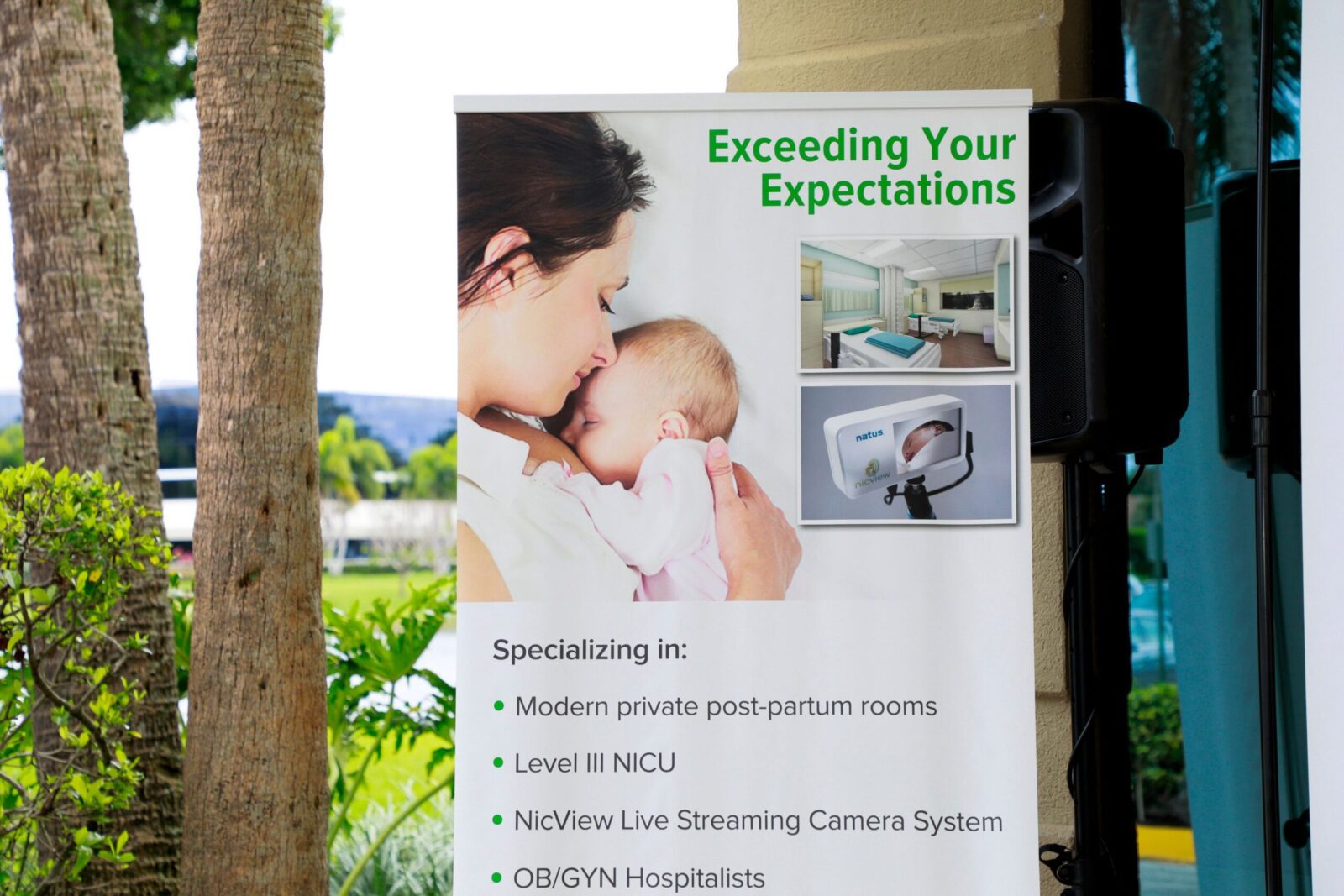 Boca Center for Women's Care: The Best of the Best
The Boca Center for Women's Care, formerly known as The Birthcare Pavilion, at West Boca Medical Center, in their own words, "strives to provide the very best in family-friendly care." They realize that while giving birth necessitates top-notch medical professionals and facilities for the health of the mother and child, it also requires a delicate emotional approach directed toward the entire family."
As the only five-star labor and delivery unit in Boca Raton, they are also a National Certified Safe Sleep Hospital. They are committed to reducing infant sleep deaths through their "hospital infant safe sleep policy". Additionally, they place a high priority on accommodating your wishes and your birth plan.
The hospital can support natural births, anesthesiology, C-sections, and even hydrotherapy. Birthing amenities include, among other things, aromatherapy and lemon ice chips. They have truly thought of everything.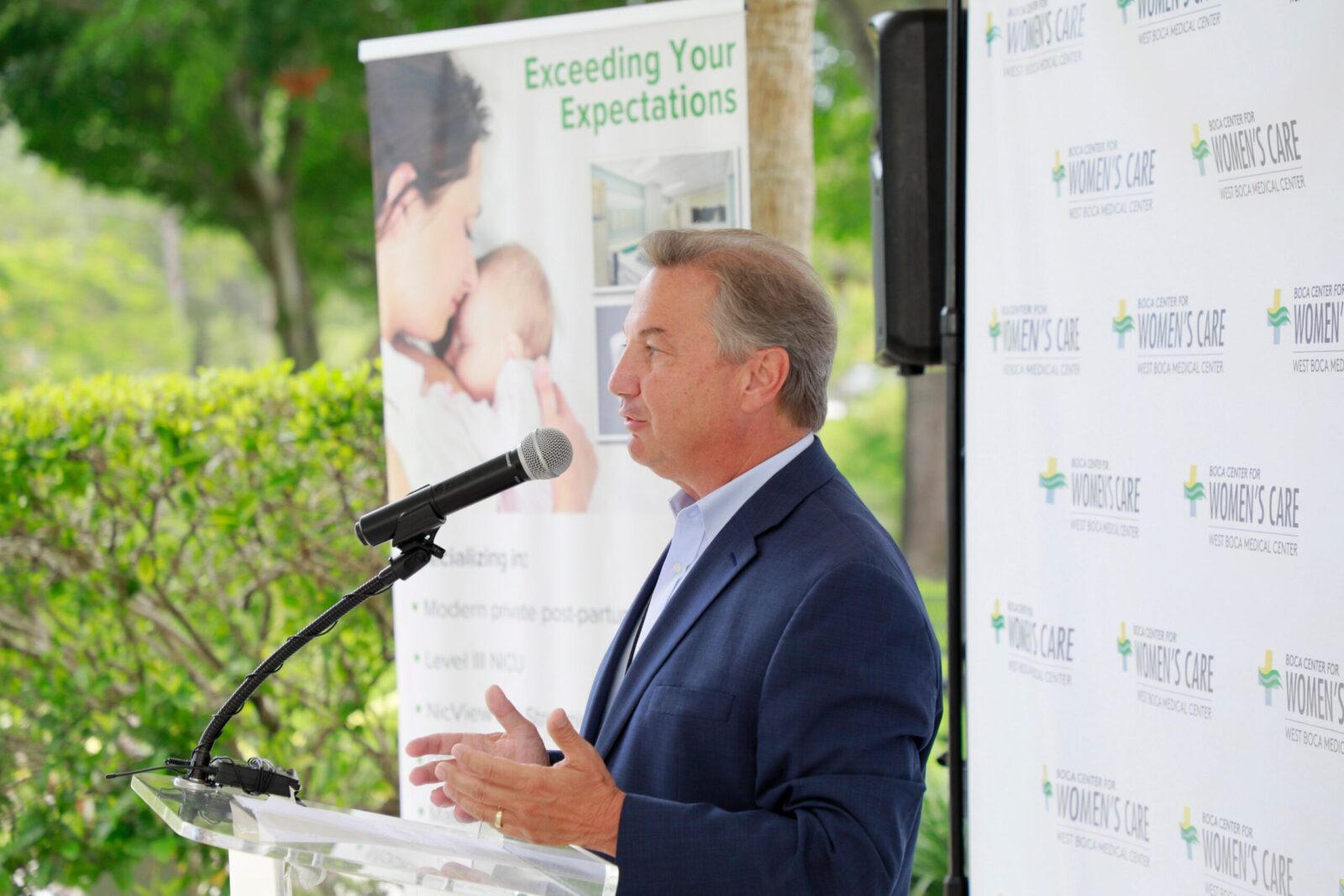 Incredible Care from Beginning to End
The hospital offers a host of resources to its patients, both before and after they give birth. The information they provide covers everything from what to bring to the hospital to creating a nursery to newborn care. They also leverage technology wherever they can.
You can pre register online, from the comfort of your home. And, make sure to check out their "e-nursery" service which allows you to share pictures of your beautiful addition with select family and friends.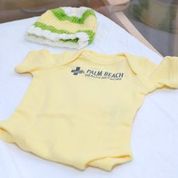 Nursing: All the Support You Need
One of the most challenging aspects of being a new mother is nursing. What seems like a simple process can sometimes be overwhelming. Of course, the professionals at West Boca are experts in helping new moms adjust.
In addition to identifying where to rent a breast pump, they also can help you connect with local support groups and lactation consultants. The broad array of breastfeeding information they provide is invaluable to new mothers.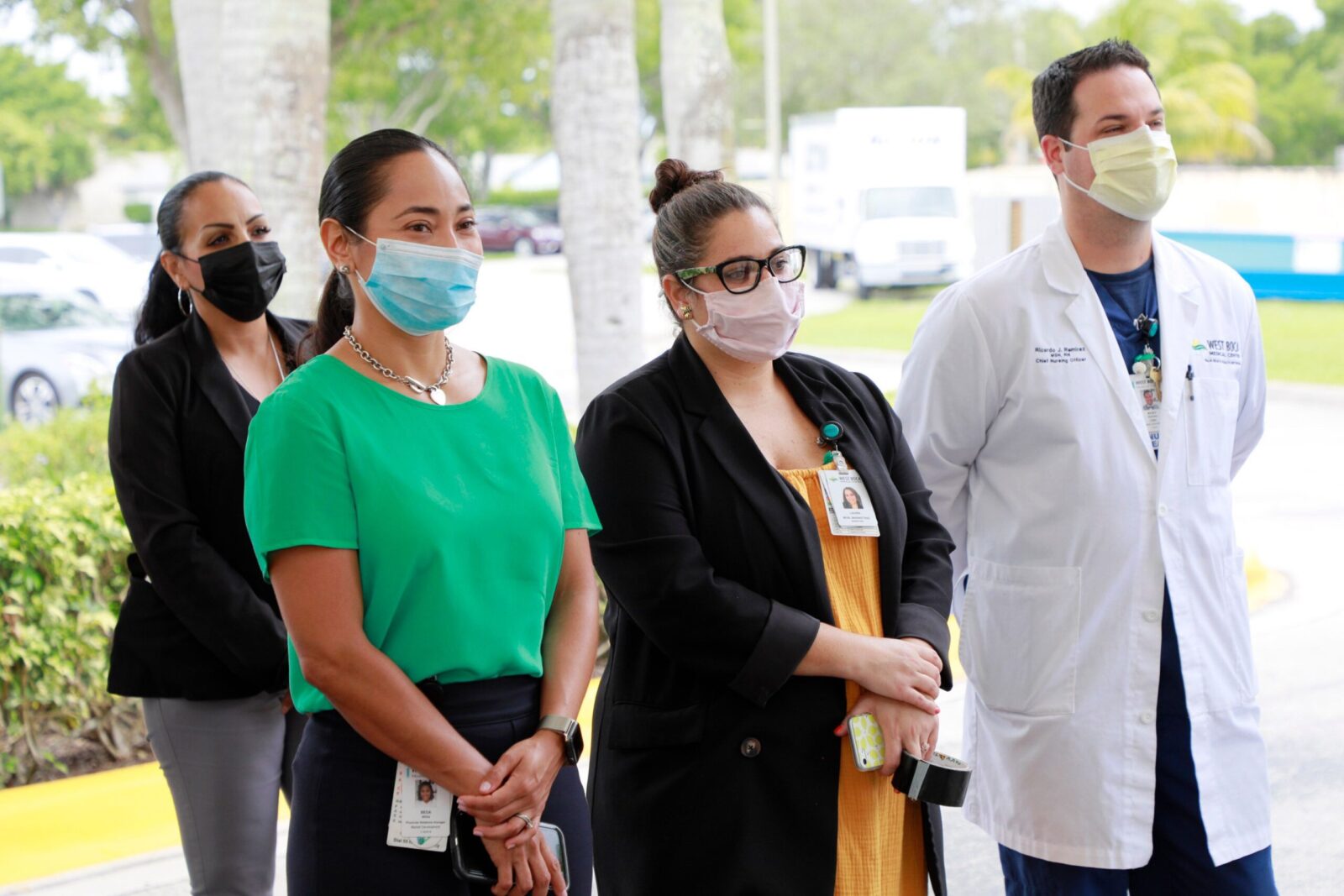 The NICU
One thing I want to mention is that the NICU (Neonatal Intensive Care Unit) at West Boca Medical Center is fantastic. West Boca Medical Center has an on-site level III NICU which is staffed with the specialists, and is the only level III NICU in Boca Raton.
As a forward thinking medical center here in Boca Raton, West Boca Medical Center is the first hospital serving Palm Beach and North Broward counties to use NICVIEW 2™, a live video streaming camera system, in the NICU, to ensure that families and their newborn are connected.
Our Story
When I was expecting my first child, Kylie, in 1990, The Birthcare Pavilion, now the Boca Center for Women's Care at West Boca Medical Center was newly opened. I remember taking a tour and being so impressed with the birthing suites and the pavilion itself. At the time, we lived in West Boca, so having a new maternity facility that was close to our home was wonderful.
As things happen, I ended up needing a c-section, and the care that I received from the nurses, doctors and staff was excellent. When the unexpected happens you want a team that is gentle, informative and well trained at your side.
The following evening, as we enjoyed our new baby girl, they brought us new parents a lobster and steak dinner…which was quite a fancy perk at the time! I remember my mom saying that times sure had changed since she had me!
Today, the Boca Center for Women's Care, offers aromatherapy, lemon ice chips, a post-partum snack pack and a celebration breakfast! They also offer private post-partum rooms with single bathrooms for comfort and privacy!
Our NICU Experience
We had Kylie on April 10, 1990, 8lbs, 5oz. We took her home a couple of days later, however, she spiked a temperature about 7 days later and we ended up bringing her back to the hospital and the medical team advised to put her in the NICU. Again, the medical staff was simply wonderful, to the point, informative and addressed all of our concerns. It was a scary few days, but the infection that she had picked up finally dwindled away and we took our little baby girl home.
As an FYI…"Level III NICUs are defined by having continuously available personnel (neonatologists, neonatal nurses, respiratory therapists) and equipment to provide life support for as long as needed."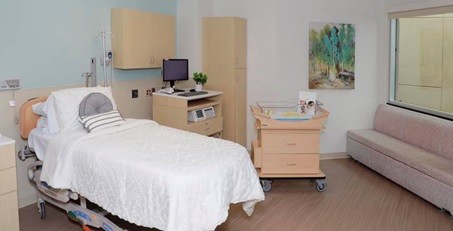 Learn More Today
The offerings provided by the hospital are considerable, there are so many things available. In order to streamline your learning curve, the hospital employs a well-respected maternity navigator who will guide you through your entire experience.
If you are pregnant and are in the process of deciding where to give birth, consider West Boca Medical Center and its Boca Center for Women's Care. Take some time and enjoy a one-on-one virtual tour. You can see all that they have to offer, ask questions and become familiar with the facility.
West Boca Medical Center has made a commitment to providing new mothers and their families attentive comprehensive care while offering them a host of hands-on resources. Having a baby is a spectacular experience. Giving birth at the Boca Center for Women's Care at West Boca Medical Center makes it that much better.
For more information about their maternity services, go to www.westbocamedctr.com/baby or call 561-488-8000.
More About West Boca Medical Center
Other articles you might find to be informative in regard to West Boca Medical Center include a post about The Breast Center at West Boca Diagnostic Imaging and podcast episode on #SoooBoca Stories!
About Michele Bellisari
Michele Bellisari is the founder of #SoooBoca® Lifestyle & Media based in Boca Raton and a Realtor with Real Broker. If you are thinking of buying or selling real estate in Boca Raton and any of the surrounding cities let her help you out! Michele blogs, vlogs, posts and shares all things Boca Raton, South Florida & Beyond from events, people, food, travel, home decor, fashion, beauty and real estate! You can find more at www.soooboca.com and on all the socials @soooboca.
Sponsored: This post was sponsored by West Boca Medical Center. Photos provided by West Boca Medical Center. All opinions expressed in this blog post, vlogs, emails and social media are my own. Please reach out directly to the sponsor in regard to facts and information provided about their service or business. I have been compensated, but that does not impact my views or opinions. Information is deemed reliable, but not guaranteed.