#SoooBoca took a ride up to Jupiter just to the north of beautiful Boca to buzz by the Gretchen Scott Designs store in the Intracoastal Plaza just off Indiantown Road. There is simply nothing like spending a Saturday with my gal pal and fellow Realtor with RE/Max, Sue "Pinky" Benson of "Pinky Knows Naples" with RE/Max Dream to do some shopping and social media socializing at this fabulous boutique! And PS…if you love rainbows and all things color you will love this store! Time to get my "dress for success" vibe on!
All I kept thinking as I walked into this pretty store was the colors are sooo popping! I kept saying they remind me of popsicle colors…vibrant, fun and fashion forward! If you love pinks, oranges, lime greens, yellows, turquoises and deep passionate colors of the spectrum then you will feel like your walked into a rainbow!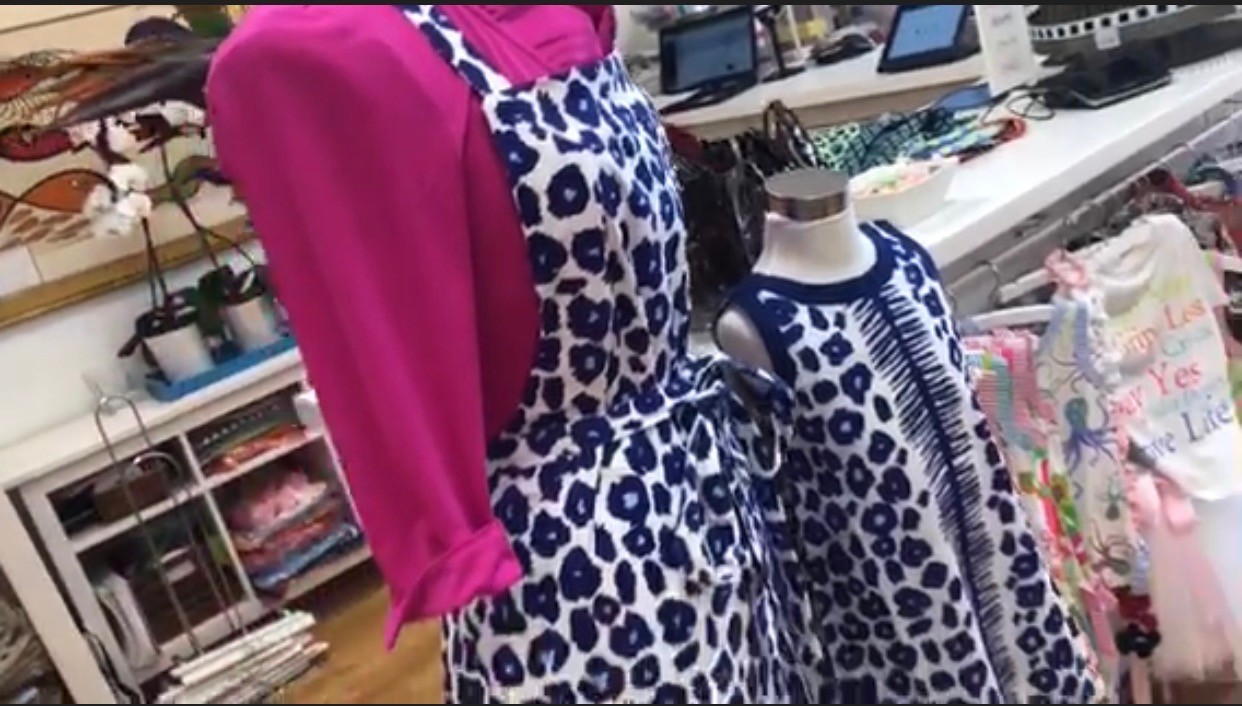 Clearly this is my style and my color palette. Some of my faves include the Ruffneck tops and dresses, the Tassle Tie tops, Mini Me collections and of course I always am a sucker for home decor and fun items like earrings, t-shirts, passport covers, beach bags, belts and luggage tags! There truly is something for everyone in Gretchen Scott Designs.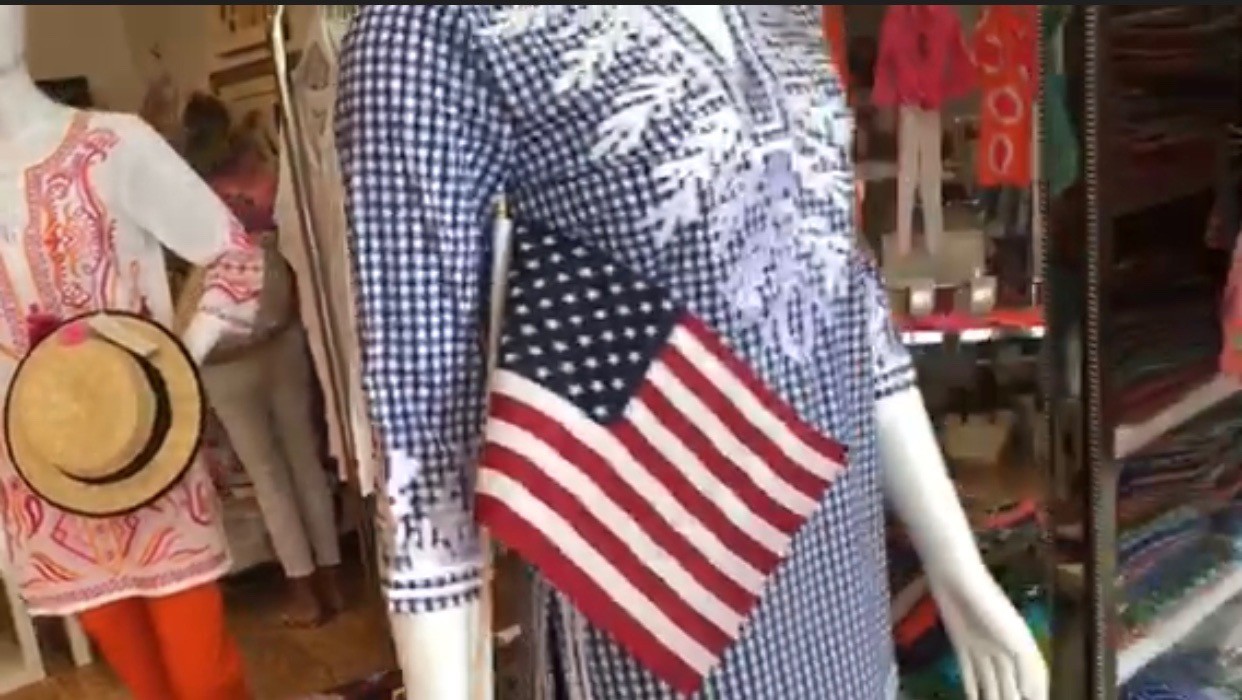 Sue has raved about the clothes at Gretchen Scott Designs since I met her and as she says, " What I love about Gretchen Scott designs besides the fabulous Florida colors and designs, is I adore the 'pack' ability of the clothes. I'm on always on the go, so having nice dresses I can dress up or down, and not have to iron is a major "pinky" plus! I loved the quaintness of this store. It's in a great location in Jupiter, close to lots of fun things to do. Definitely something a shopper should put on their must do list when in town." I could not agree with her more!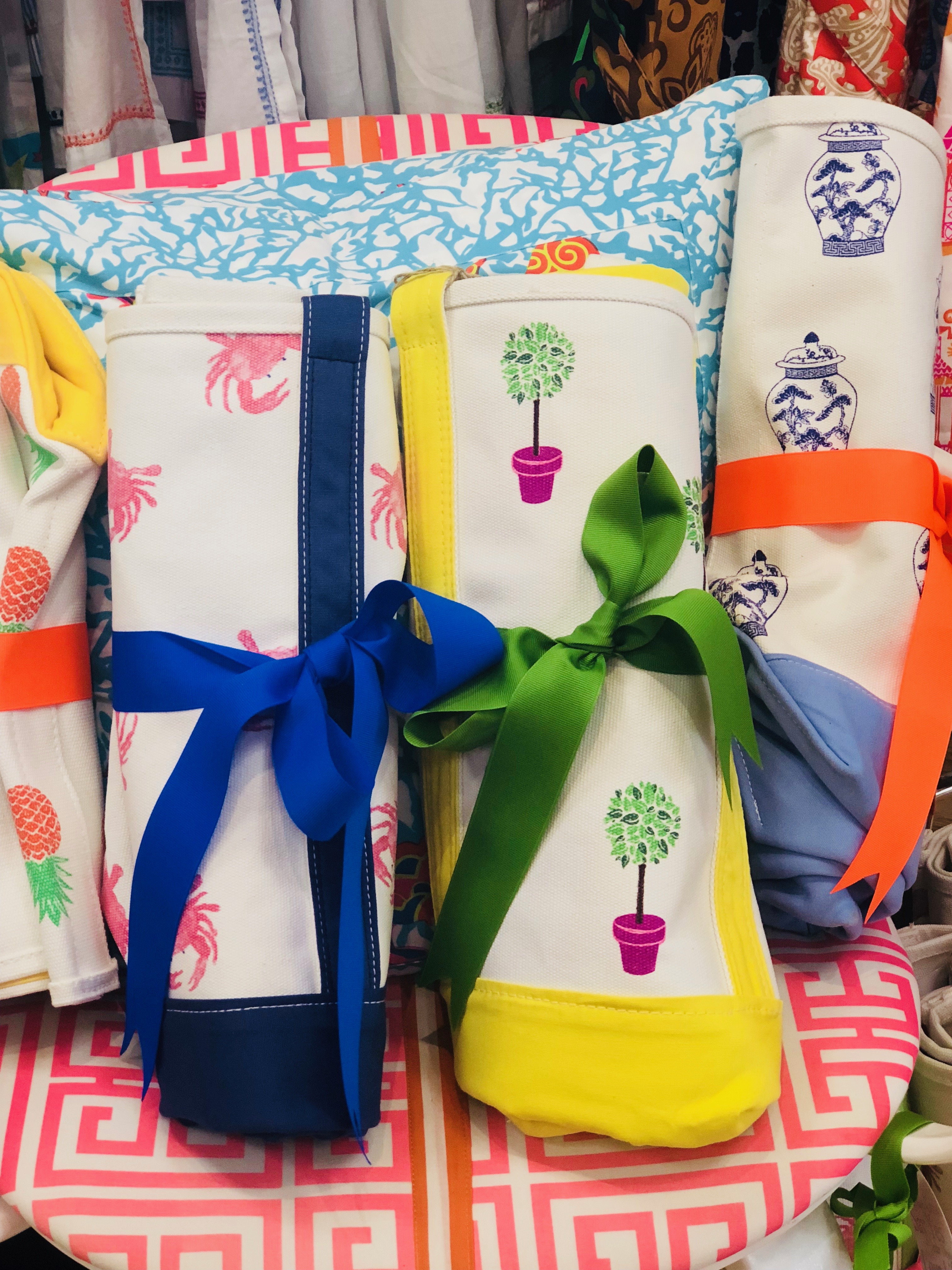 Gretchen Scott has a wonderful program that gives back to the local community called TUNICS FOR TURTLES benefiting the The Loggerhead Marinelife Center in Jupiter which promotes the conservation of Florida's coastal ecosystems with a special focus on threatened and endangered sea turtles. All proceeds from the Turtle Tides Tunics sold at the Gretchen Scott Signature Jupiter store are donated to the center. (from her site)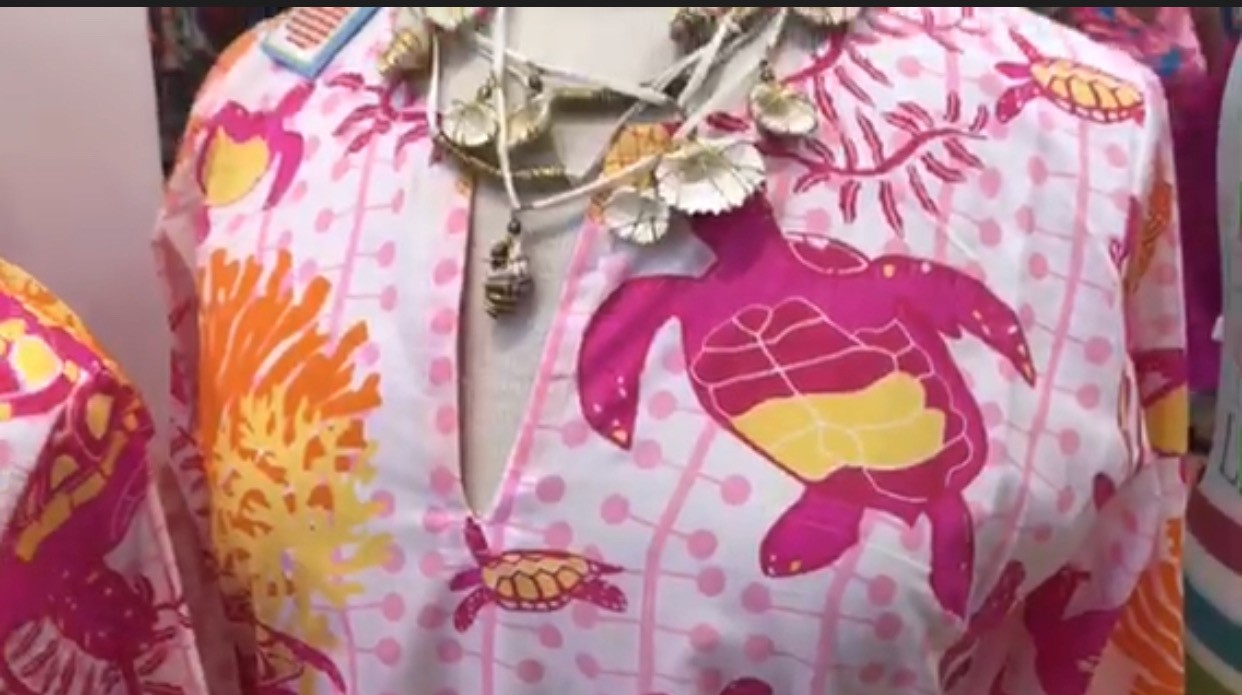 In case you are not familiar with Jupiter it truly is a fabulous place in the sun at the north end of Palm Beach County. As a write this it is 89 degrees and sunny in beautiful Jupiter which overlooks the Loxahatchee River. There is plenty to do in Jupiter as it is simply a special town that is an active community from sunrise to sunset . I used to work there frequently in my former life as a pharmaceutical rep and got to know this lovely town very well. Great food, events and that Jupiter Inlet Lighthouse is a beacon in the community. Of course anyone that is old enough to remember the Smokey and the Bandit movies also knows the Burt Reynolds had his ranch here forever!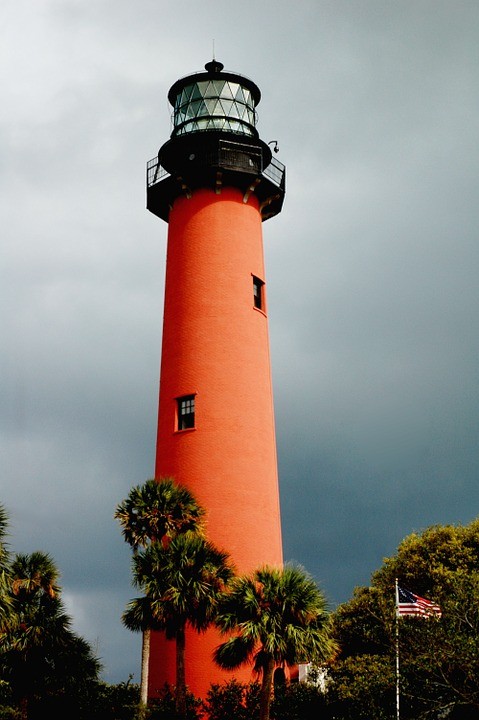 There is truly a ton to do here from Jupiter's Dog Beach, Carlin Park, Roger Dean Stadium, Juno Beach, the Hobe Sound National Wildlife Refuge, John D. MacArthur Beach State Park, Busch Wildlife Sanctuary and Blowing Rock Preserve just to name a few. So think about a daycation or staycation in and around Palm Beach county this year!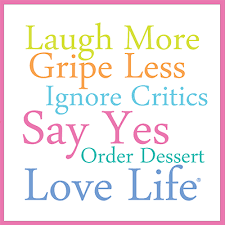 Who Is Gretchen Scott (from her site)
Her mantra is, "Laugh More; Gripe Less; Ignore Critics; Say Yes; Order Dessert; Love Life ®."
She has traveled the world, "looking and hoping always to see – really see." She is convinced that is what makes for great design, "knowledge of what exists, along with a wide open view of it – coupled with the ability to interpret it cleverly."Gretchen sells to over 1000 retail outlets and has three of her own signature stores – Naples, Jupiter, Charleston and Southampton!
Gretchen currently lives in Bronxville, New York, with her husband, a cat, a dog and many birds. A zoo lover, she created a tiny one for herself. She is the proud mother of a beyond fabulous daughter, who is all grown up and a Marketing Director.