Summer and dancing is in full swing in fabulous Boca Raton! #SoooBoca and Modern Boca Mom were thrilled to have the opportunity to meet and interview Dancing with the Stars pro's Maks Chmerkovkskiy, Val Chmerkovskiy and Tony Dovolani in an exclusive "Facebook Live" sesh at the VIP reception for the grand opening of their Dance With Me Studios Boca Raton. This is the newest "star" in their dance studio venture that is proudly shining brightly at Town Center Mall in Boca Raton and the 12th studio they have opened, the first in Florida.
The who's who of #SoooBoca were thrilled to be at the VIP party for the public ribbon cutting with these Dancing With the Stars professionals. The dance enthusiasts and fans turned out to celebrate the grand opening of Dance With Me Boca Raton at the elegantly appointed ballroom (formerly the Lilly Pulitzer storefront) which was overflowing with locals, cool little plastic covers for your heels, champagne, delish passed lite bites, dancing and photo opps with Maks, Val and Tony.
Turns out not only does the studio offer a variety of private/group dance lessons and packages but they also teach and choreograph that nervous bride and groom for their their first dance, offer corporate team building and wellness events, shows and entertainment, dancesport competitions, dance fitness and wheelchair dance lessons. The website below has detailed information and you can even rent the ballroom out for special events.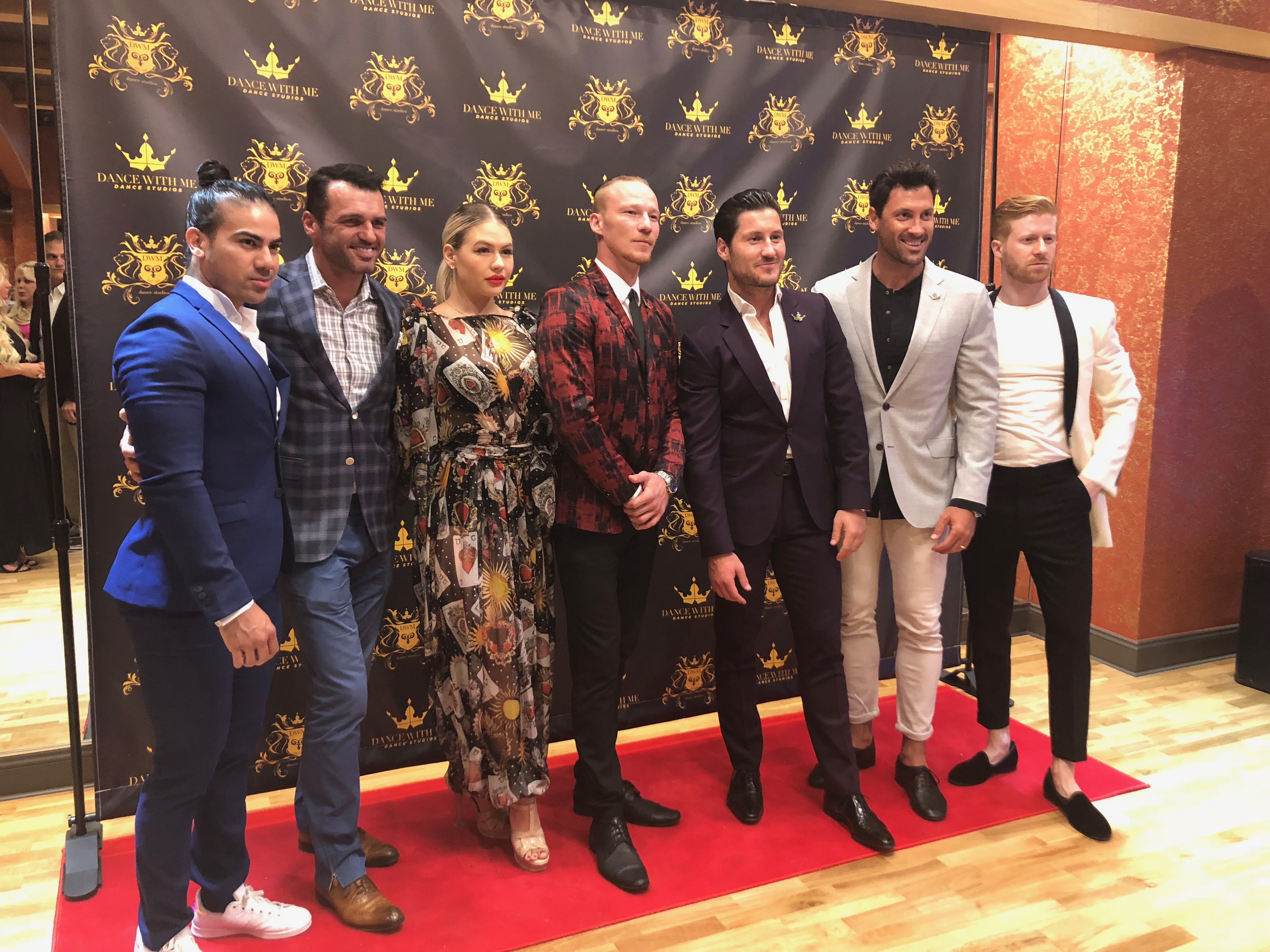 Of course the question of the evening was why Boca? We clearly know why we love Boca and why other businesses love Boca and it seems that Tony, Maks and Val have been coming to beautiful Boca Raton and South Florida for quite some and they love the vibe, the community and the opportunity to share their love and talent of dance with our community. Now I don't know about you but there are sooo many types of dances to learn I had to ask Maks and Val what is the most popular dance requested and of course they elegantly did not skip a beat and declared it is the rhumba! Who knew! Click on the video to see entire interview.
So if you need a date night, break night, girls night out or need to find a joint hobby as empty nesters now that the kids have flown the coop look no further than Dance With Me Boca Raton. Open Monday – Friday from 10 a.m. -10 p.m, Saturdays 10 a.m – 6 p.m. and Sunday by appointment.  ? Subscribe today to #SoooBoca and get an exclusive code for a special offer from Dance With Me Boca Raton .
Thanks Kaye Communications PR for the the invite and to Modern Boca Mom for being my fabulous co-host!
For more information visit www.dancewithmeusa.com or call the Boca Raton studio at Town Center Mall (561) 500-0601.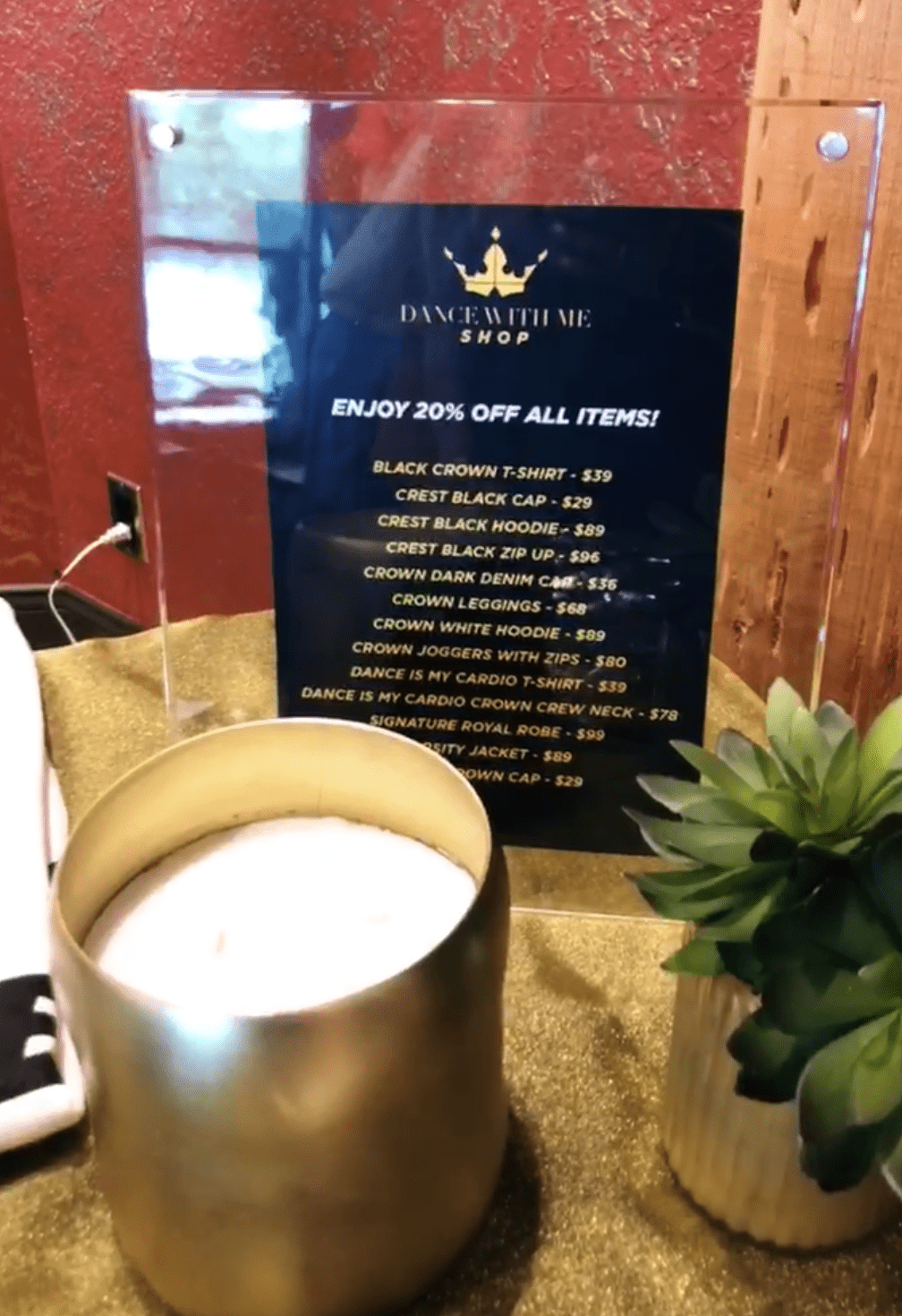 → JOIN OUR #SOOOBOCA COMMUNITY  BY ?SUBSCRIBING TO OUR WEEKLY EMAIL & RECEIVE  ? OUR "SNEAK PEEK AT THE WEEK" EMAILS WITH ? POP UP DEALS AND ✈ A FEW EVENTS WE THINK YOU WILL LIKE ➡➡➡➡➡➡➡➡➡➡➡➡➡➡➡➡➡➡ ? Subscribe
Advertising, Inquiries & Media 
Please verify all information directly with Dance With Me in regard to times, classes offered and pricing.