The #SoooBoca "foodie squad" loves to check out new restaurants as well as some oldies but goodies here in Boca Raton. We are not picky eaters thank goodness so we like a variety of food, drinks and desserts!
The mom of #SoooBoca prefers to let others cook for her as in reservations BUT some people in the fam are pretty good dishing up a great meal and that would be the Captain and Kylie.  Life is always revolving around where to eat and what to eat in our home so follow us as we randomly try some great spots around our town!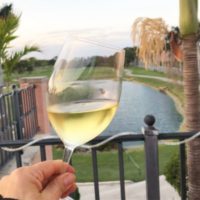 If you are a foodie too and want to know where to go around Boca or South Florida send us a private message at the #SoooBoca Instagram page and we will let you know our thoughts!
Moving to Boca or just getting to know our beautiful town? No problem we have ya covered…like a dish! We love to be a resource to help people get to know Boca Raton or re acquaint themselves with some old Boca foodie faves!
PS…we look for all types of place to check out from gourmet to fun and affordable that is delish and fresh!
Are you opening a new restaurant or soon to be hot spot? Don't forget to put us on your guest list! Just send us an email here through the website!