From Green Beer to Irish Jigs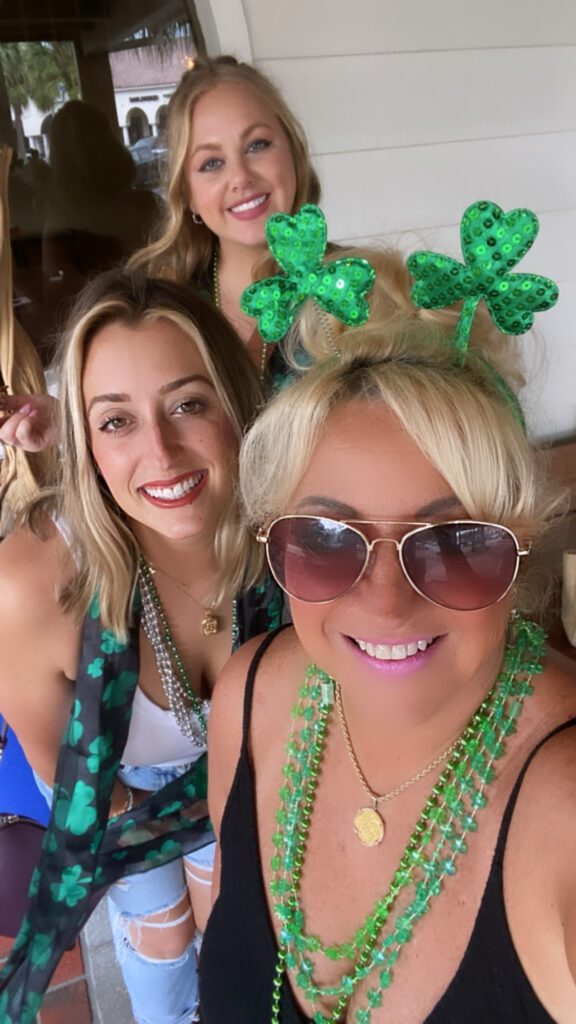 St. Patrick's Day is celebrated with great enthusiasm and excitement throughout the United States, and South Florida is no exception. We love getting dressed up and heading out to the different festivities and pubs around South Florida. The day is dedicated to the patron saint of Ireland, St. Patrick, and is celebrated on the 17th of March every year. In South Florida, the day is celebrated with parades, cultural events, and celebrations that showcase the rich Irish heritage and culture.
Parades and Bagpipers
A popular St. Patrick's Day parade in South Florida is the Fort Lauderdale St. Patrick's Day Parade and Festival. The parade takes place in downtown Fort Lauderdale and is a family-friendly event. The parade features marching bands, bagpipers, dancers, and plenty of floats that showcase the Irish culture. Another favorite is the Delray Beach St. Patrick's Day Parade and Festival along Atlantic Ave! Enjoy these parades along with live music, food, and drinks!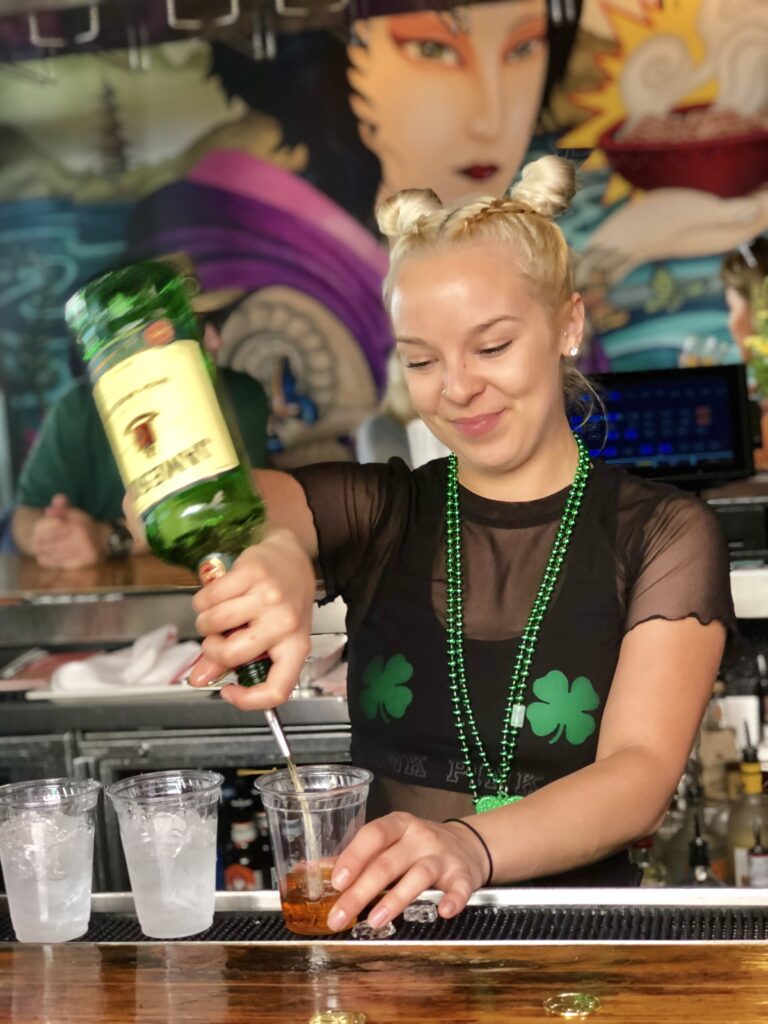 Celebrations 
In addition to parades, there are several other St. Patrick's Day celebrations that take place in South Florida. Get ready to experience Miami's ultimate St. Patrick's Day celebration, as the city prepares to roll out the green carpet once again for a fun-filled day of Irish-inspired festivities and cheer.
There are plenty of places to celebrate from Miami to the Palm Beaches! Here are a few fun things you can add to your St. Patrick's Day calendar:
Luck of the Irish! | St. Patrick's Wynwood Bar Crawl
St.Patrick's Day Riverfront Festival at The Wharf FTL!
St. Patrick's 5k/10k Race Pompano Beach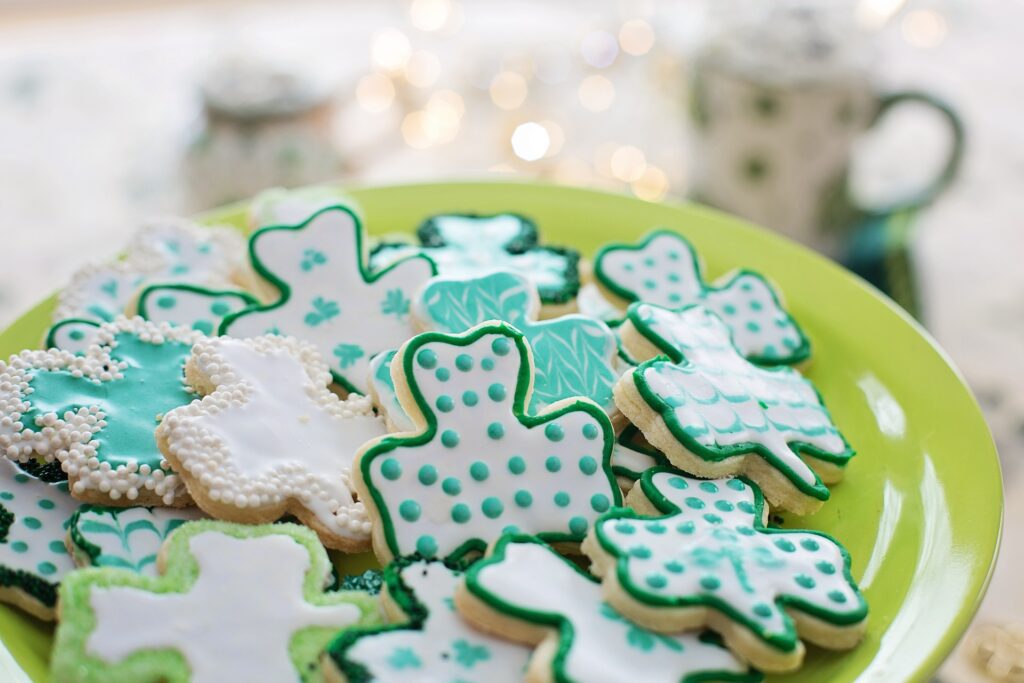 Irish Pubs We Love
For those looking for a more low-key celebration, there are plenty of pubs and restaurants in South Florida that offer St. Patrick's Day specials and events. Many of these establishments offer traditional Irish dishes like corned beef and cabbage, shepherd's pie, and Irish stew. They also serve Irish drinks like Guinness, Irish whiskey, and Irish coffee. The atmosphere in these pubs and restaurants is lively and festive, and they are a great place to meet friends and celebrate!
O'Brians Irish Pub – Boca Raton
Tim Finnegans Irish Pub – Delray Beach
St. Pats Irish Pub – Deerfield Beach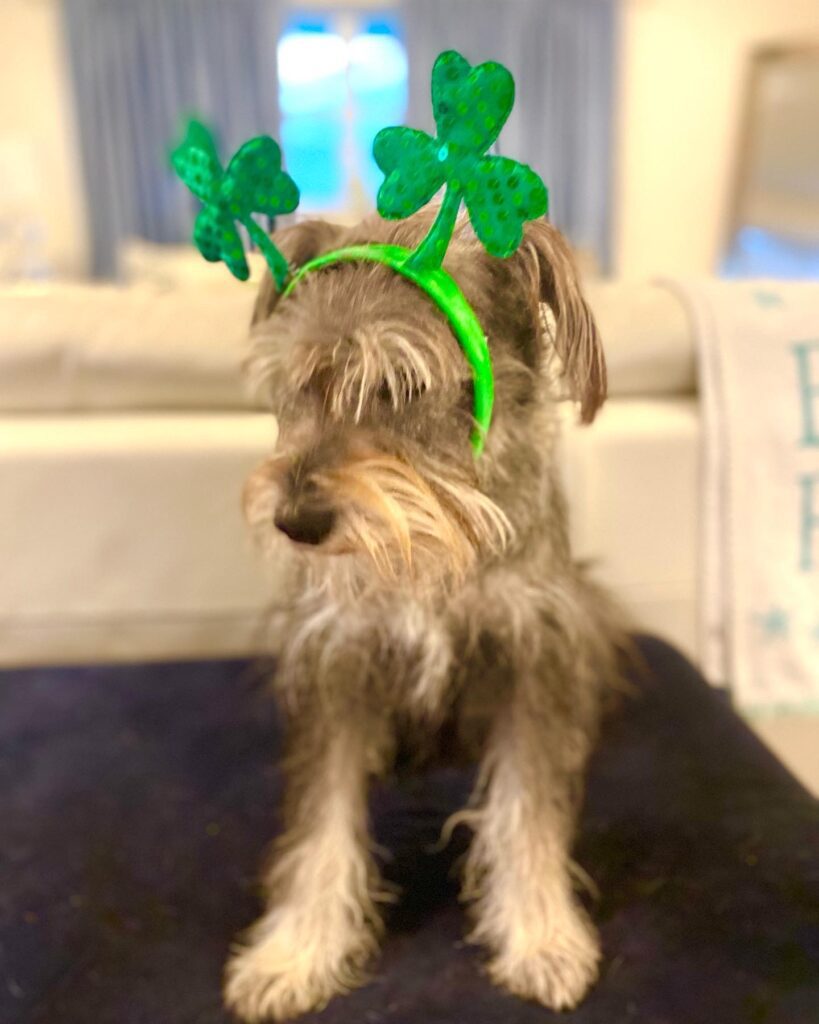 St. Patrick's Day is a day of celebration and festivities in South Florida. The parades, festivals, and events that take place throughout the area showcase the rich Irish culture and heritage. Join the St. Patrick's Day festivities in South Florida as local breweries bring out their best Irish and green beer, offering a unique taste of the Emerald Isle for all to enjoy.
Whether you are looking for a family-friendly event or a night out with friends, there are plenty of options available in South Florida. So, put on your green attire and join the celebrations to experience the joy and excitement of St. Patrick's Day in South Florida.
PS…You can now take the Brightline from West Palm Beach to Boca Raton, To Fort Lauderdale, Aventura and Miami!
About Michele Bellisari
Michele Bellisari is the founder of #SoooBoca® Lifestyle & Media based in Boca Raton and a Realtor with Real Broker. If you are thinking of buying or selling real estate in Boca Raton and any of the surrounding cities let her help you out! Thinking of purchasing a vacation home? Michele blogs, vlogs, posts and shares all things Boca Raton, South Florida & Beyond from events, people, food, travel, home decor, fashion, beauty and real estate! You can find more at www.soooboca.com and on all the socials @soooboca. Information in this post should be verified with your accountant, attorney and or financial planner as well as the state of Florida. Information in posts should be verified independently. Information deemed reliable, not guaranteed.
How Can I Help You Buy or Sell A Property?
Click to Get Your Home Valuation